Keto Recipes
Mini Keto Pigs in a Blanket
If you're a fan of classic pigs in a blanket, then you're going to absolutely love these mini keto pigs in a blanket! High protein, low carb, savory and sweet at the same time.
If you're looking for the perfect dipping sauce for these, try this homemade keto syrup.
---
How to Make Mini Pigs in a Blanket
The first order of business when making these keto pigs in a blanket is to cook your sausage links (or if you prefer, you can use keto-friendly hot dogs). You're going to want to cook them in a skillet as directed on the package that they come. When I'm making this recipe, I like to use sausages that are a bit on the spicy side. I'm a huge fan of spicier foods to begin with though, you can feel free to use whatever kind of sausage you prefer.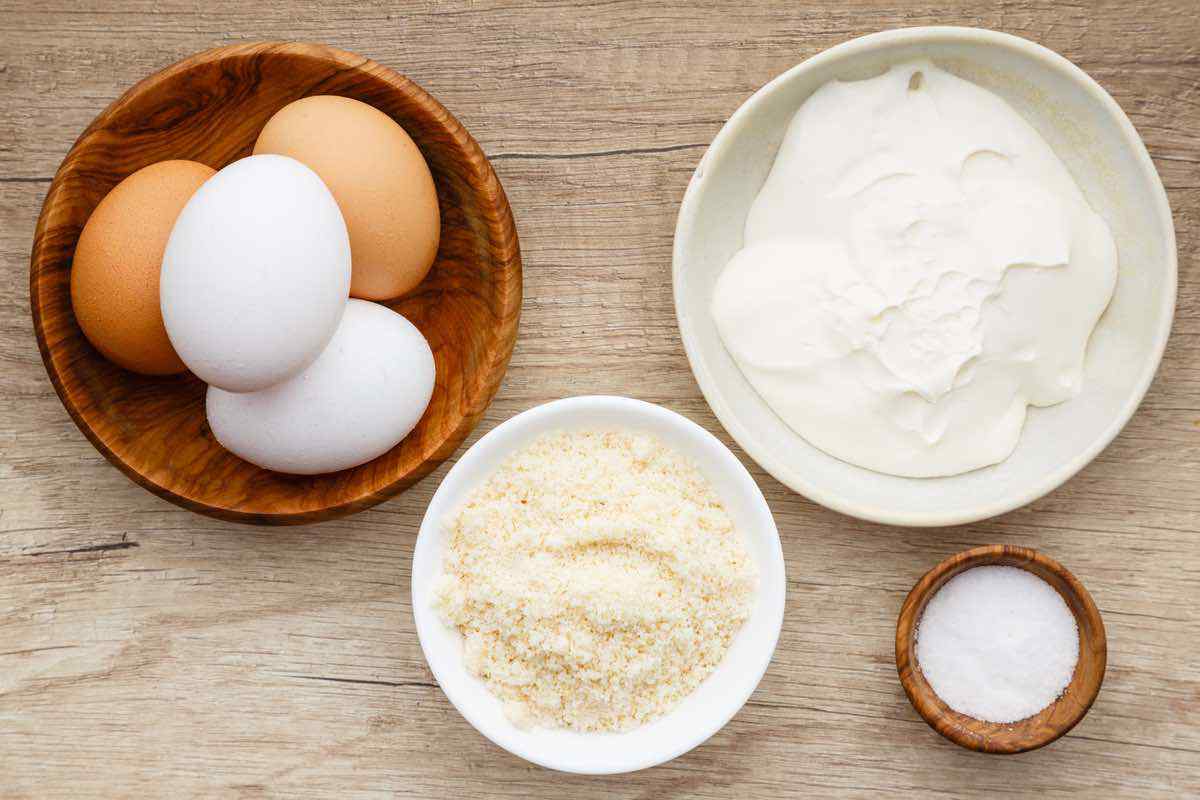 Either way, you're going to be getting quite a bit of protein with your breakfast thanks to them, which is important as studies have shown that a high protein breakfast can be incredibly beneficial when it comes to weight management. (1) After cooking the sausages, set them aside and begin to make your keto-friendly pancakes.
---
To make your mini pancakes for your pigs in a blanket, combine your eggs with the cream cheese in a bowl until they're well combined. I find that adding cream cheese into keto pancake recipes is amazing for quite a few different reasons — it adds a delicious cream cheese taste to your pancakes while loading them up with an abundance of healthy fats.
There's even a moderate amount of protein in it as well, helping to further increase the protein content of this recipe. When you're combining it with eggs, I recommend using cream cheese that has been sitting at room temperature for a little while, as it makes it much easier to mix.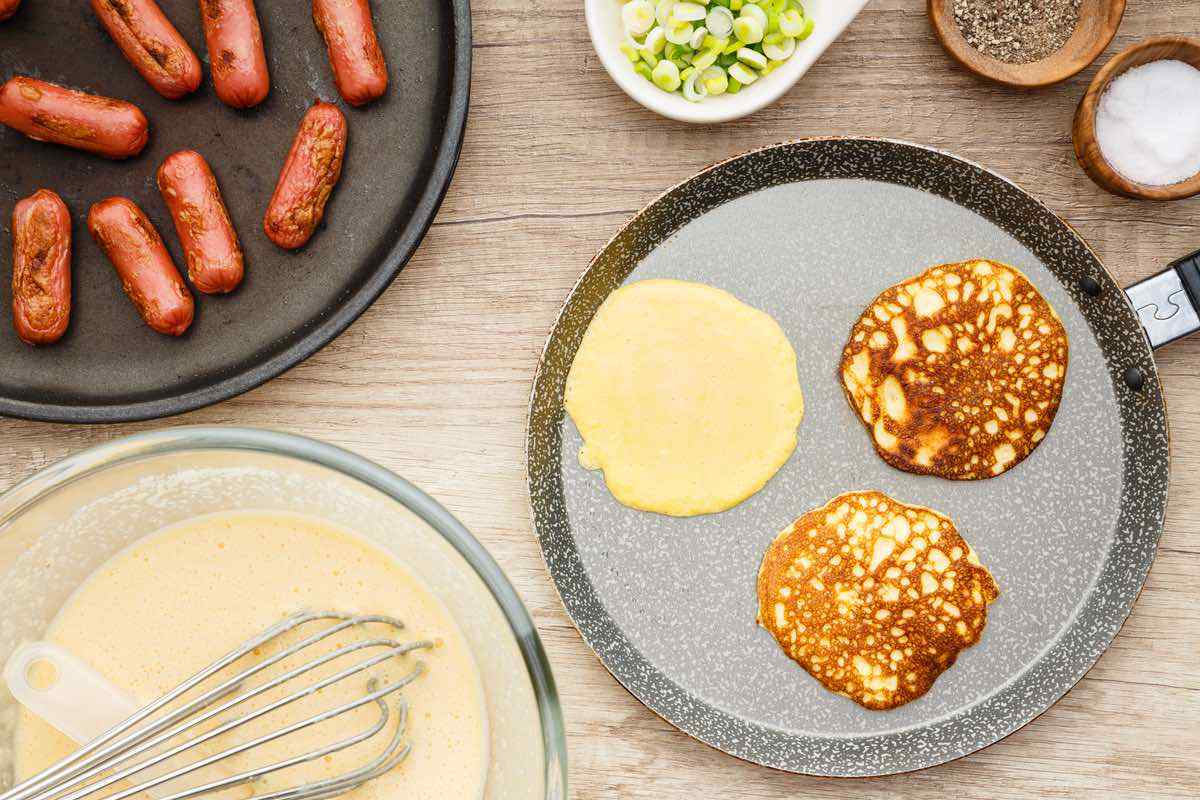 Instead of using wheat flour in your pancake batter, you'll be adding in almond flour for the next step. You should never use refined flours when making any kind of meal, whether you're following a keto diet or not.
---
Not only does the refinement process strip the wheat of most of its nutritional value, but scientists have also found in a recent study that a protein found in wheat is linked to several types of inflammatory diseases, like multiple sclerosis and arthritis. (2)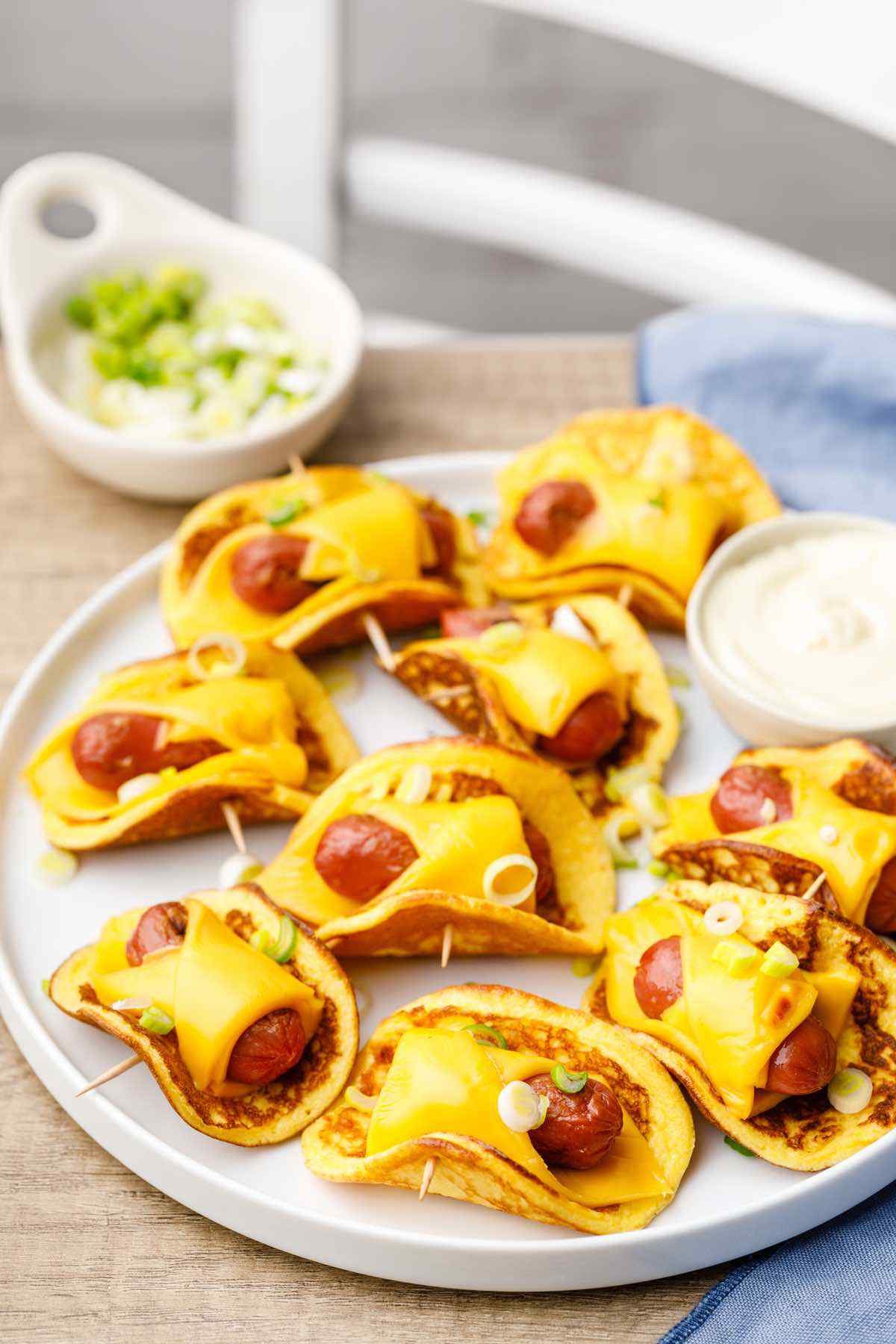 Almond flour is a fantastic alternative keto-friendly flour to use, as it's all-natural and offers quite a few essential nutrients, including protein, healthy fats, fiber, vitamins, and minerals. After cooking the pancakes, the next step is to wrap your sausages with a piece of cheddar cheese (more yummy fats!) and then roll your pancakes around the sausages before securing them with a toothpick.
These tasty mini pigs in a blanket provide absolutely everything that you could ask for in a keto breakfast. There's almost no carbs and plenty of healthy fats and protein to be found with this recipe. Most importantly of all, even looking past how great this breakfast is for keto dieters…it's just plain delicious!
If you're looking for another keto-friendly pancake recipe, you need to try these super easy 2-ingredient cream cheese pancakes: https://ketopots.com/keto-cream-cheese-pancakes
---
Print