Keto Recipes
Keto Avocado Ice Cream Recipe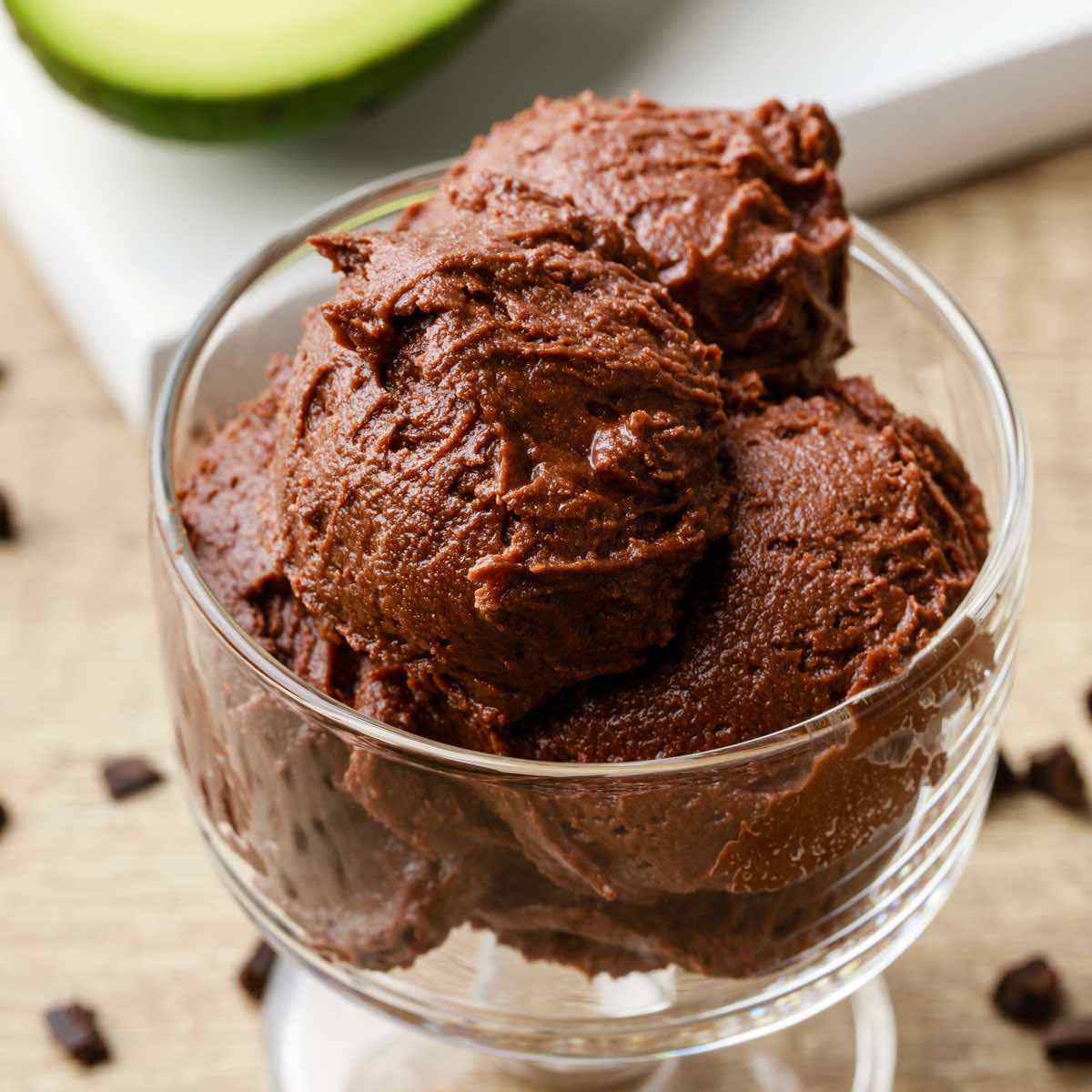 This easy keto-friendly avocado ice cream is creamy, smooth and deeply chocolatey. The perfect healthy ice cream you can make with minimal ingredients.

Sometimes all you need is a good scoop of ice cream. If chocolate isn't your think, this coconut ice cream and this healthy bulletproof coffee ice cream are also incredibly easy (and popular) recipes.
---
How to Make Keto Avocado Ice Cream
First and foremost, here's the good news: this ice cream recipe is incredibly easy to prepare. It should only take you about 10 minutes to get all of the prep work done and have your ice cream ready to freeze.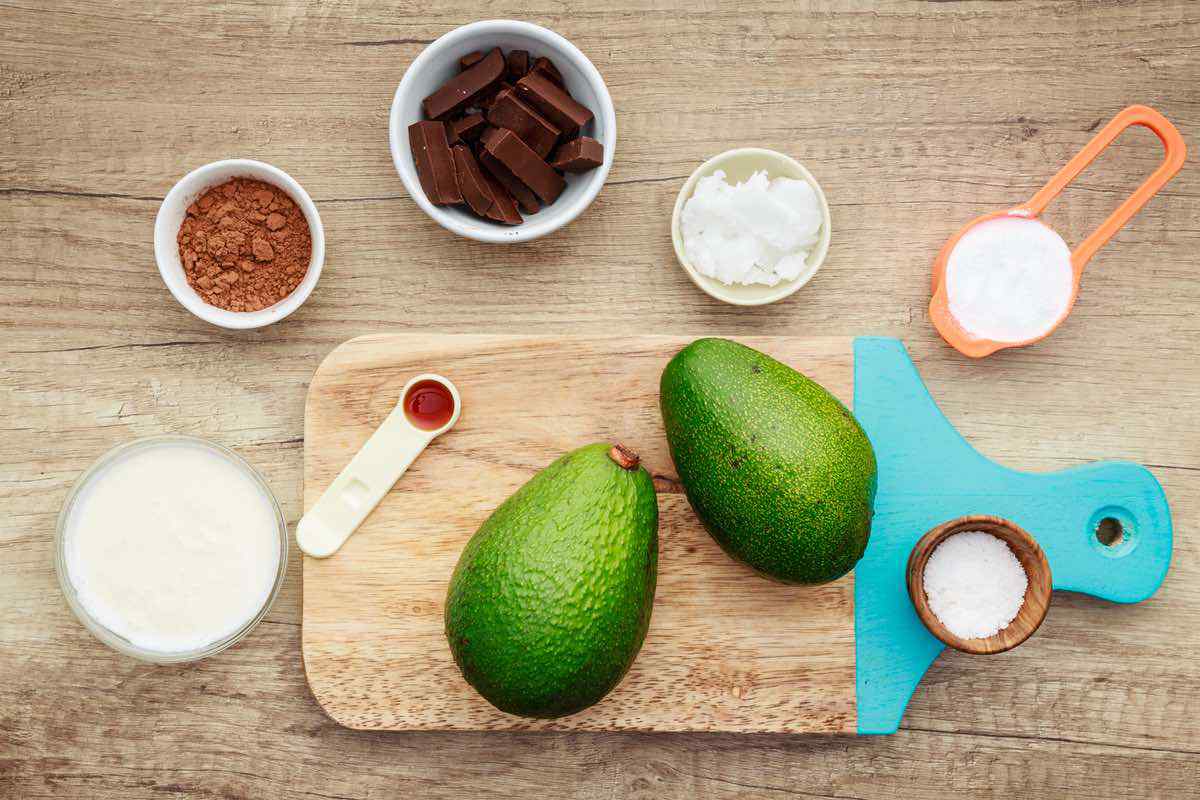 So with that in mind, I feel like it would be a good idea to go over some of the specific ingredients used. This could be especially useful for anyone who is new to keto dieting, as you'll be able to understand why exactly we're using the choices mentioned.
Related: Peanut Butter Frosty
---
Avocados – When making this recipe, you'll be using two small avocados that have been peeled and pitted. These yummy fruits are an incredible food to include in a keto diet, as they contain minimal carbs, while offering plenty of fiber and healthy fats. In addition, they're also a rich source of essential vitamins and minerals.
They could easily be considered a 'superfood' as in addition to their nutrient profile, there are no less than eight studies that have demonstrated avocado consumption is great for supporting your cardiovascular health. (1) For this recipe specifically, it's the avocados that help to give the ice cream such a creamy texture.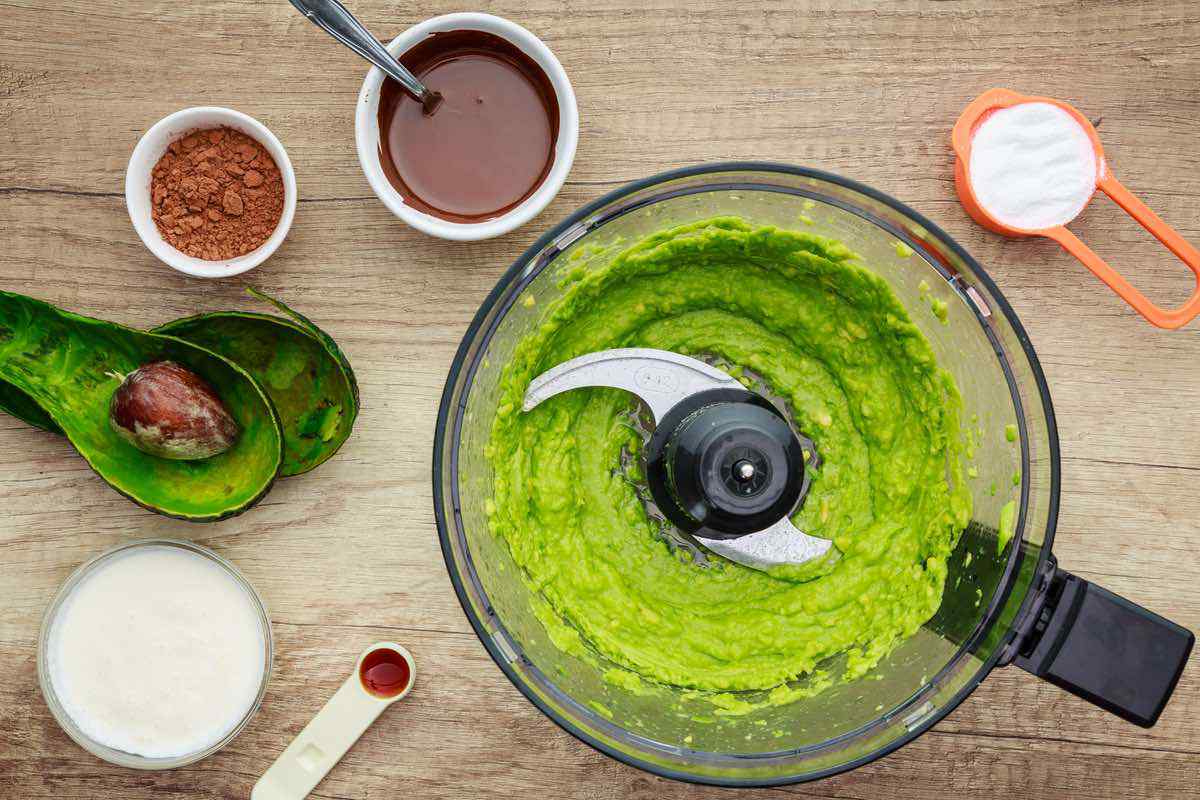 ---
Heavy Cream (or Full Fat Coconut Milk) – Whether you choose to use heavy cream or coconut milk is entirely up to you, as they both function equally in regards to this ice cream recipe.
They are both also excellent liquid sources of fats, especially saturated fats. I personally prefer to use coconut milk for two reasons — the flavor it adds and the fact that it contains medium chain triglyceride (MCT) fats.
One study in particular found that MCT fats helped people lose more weight on average than the equivalent consumption of olive oil in their diets. (2)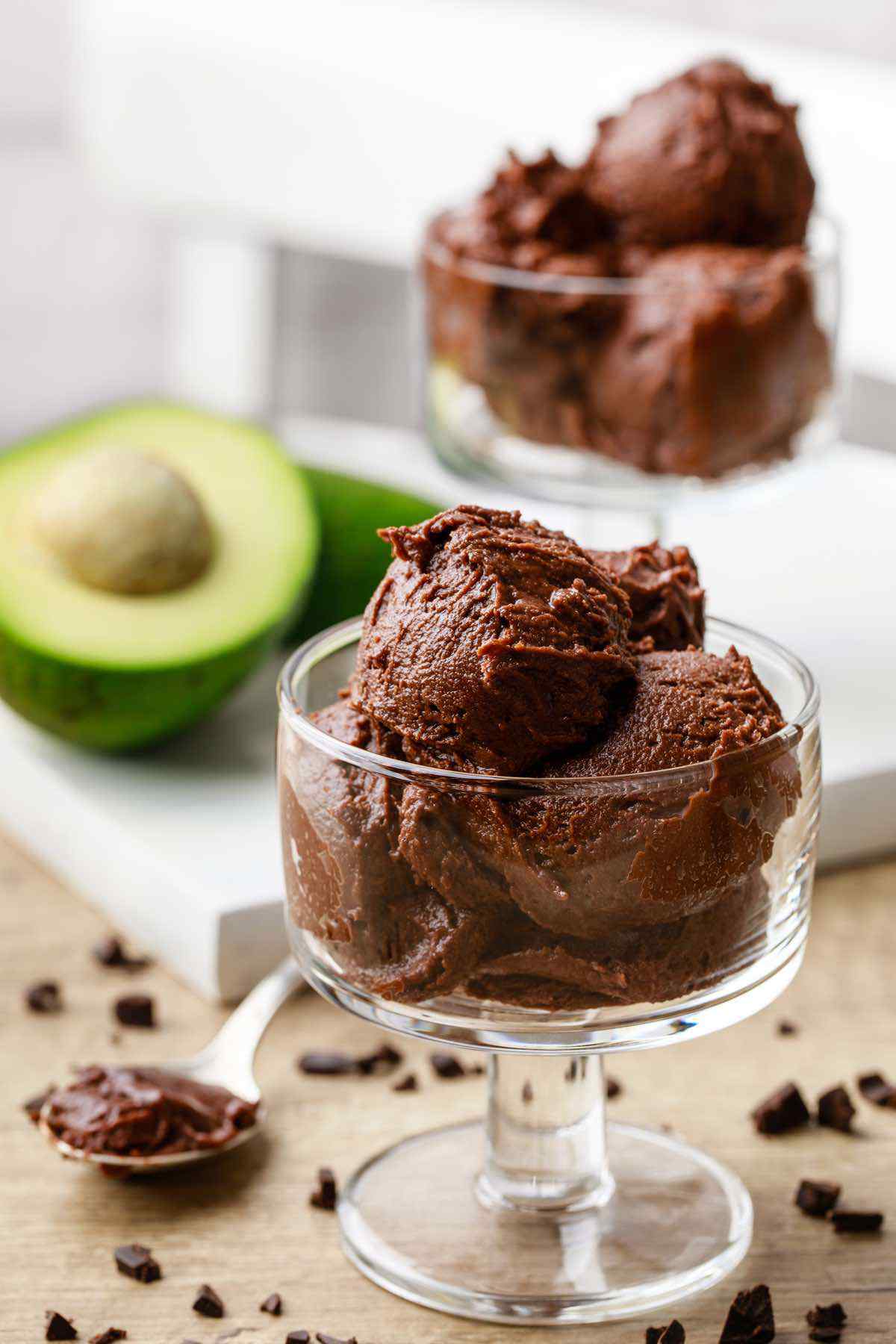 Coconut Oil – Yet another keto diet staple food item, coconut oil shares nearly identical benefits as full fat coconut milk does. It's a great source of saturated MCT fatty acids that also adds a nice hint of tropical coconut flavoring to your recipes.
---
Cocoa Powder and Sugar-Free Chocolate – Both of these ingredients are being discussed together as they both provide pretty much identical benefits as well. The first and foremost benefit for this recipe is that they obviously add the great chocolate flavor that this ice cream provides.
But more importantly for your health, cocoa provides a plethora of incredible health benefits as well. Research has indicated that cocoa can potentially treat or prevent inflammation, certain cancers, allergies, insulin resistance, and even anxiety. (3) All of these great benefits are due to the high concentration of antioxidants that are naturally found in raw cocoa.
Aside from the above mentioned main ingredients, you'll also need to add some Stevia or another type of low carb sweetener, some vanilla extract, and a pinch of salt. To make the ice cream mixture, all you have to do is combine all of the ingredients and blend them together.
Simply place the resulting mixture in the freezer for about four hours to set it and then you'll be all set to enjoy this ridiculously good keto ice cream. I don't know if eating a dessert that helps me to lose weight has ever tasted quite so good!
P.S. If you don't have any avocados or want a more traditional chocolate ice cream recipe, try this super chocolatey dark chocolate ice cream: https://ketopots.com/keto-chocolate-ice-cream
---
Print
Print Recipe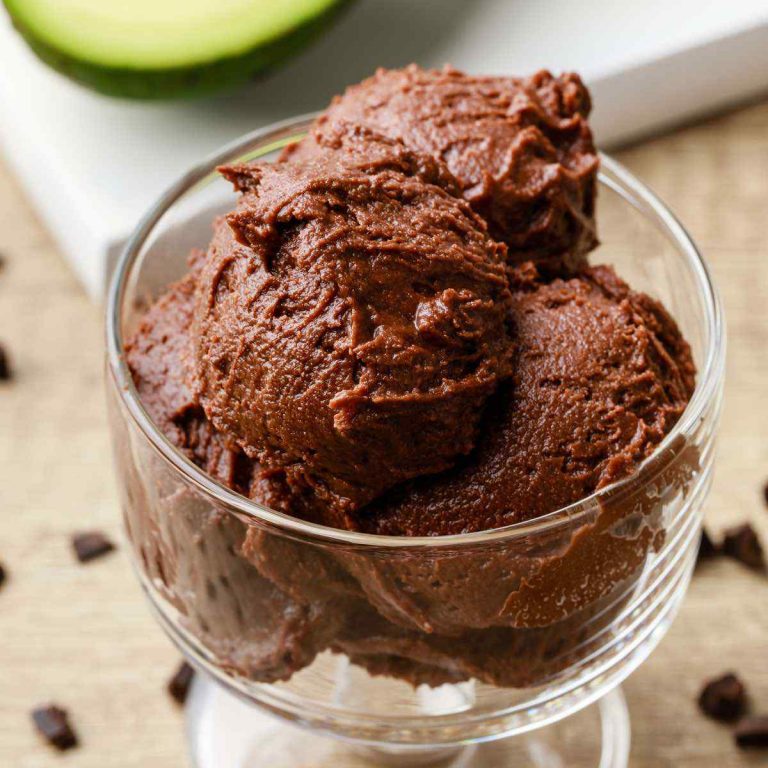 Keto Avocado Ice Cream Recipe
Author: Bree
Prep Time:

10 minutes

Total Time:

10 minutes

Yield:

6

1

x
Category:

Dessert

Cuisine:

American
Scale
2 ripe small avocados, peeled and pitted
½ cup heavy cream or full fat coconut milk
2 tbsp coconut oil, melted
2 oz sugar free chocolate, chopped and melted
2 tbsp cocoa powder
¼ cup or to taste granulated Stevia or other low carb granulated sweetener
1 tsp vanilla extract
pinch of salt
Place the avocado, heavy cream and coconut oil in a food processor and blend until smooth.
Add the melted chocolate, cocoa powder, sweetener and vanilla extract and blend until combined.
Transfer the mixture to a container and freeze for minimum 4 hours or until set.
To serve: thaw for 5-10 minutes then scoop with an ice cream scoop.
Keywords: ice cream, chocolate, avocado
FREE KETO RECIPES + 5-INGREDIENT KETO COOKBOOK

Make sure to sign up for free to get instant access to the 5-Ingredient Keto Cookbook, which includes my favorite 20+ keto recipes of all-time, all under 5 ingredients.