Keto Recipes
Strawberry Banana Breakfast Bars (Healthy)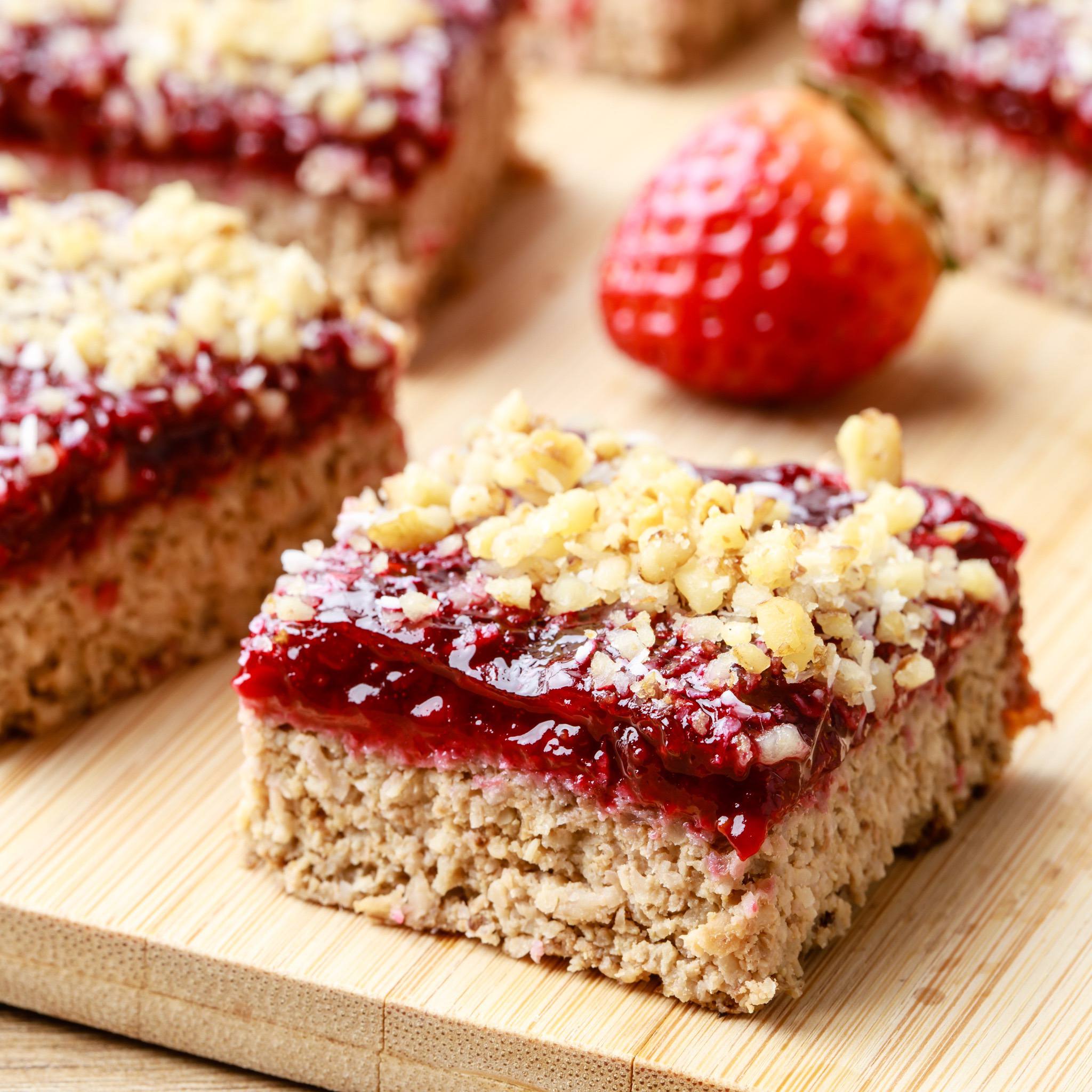 Ever since I was a small child, I've loved the flavor combination of strawberries and bananas for breakfast. Whether it was strawberry banana yogurt, or banana pancakes served with fresh strawberries, these two just go together like peanut butter and jelly. So it's no surprise then that I am a HUGE fan of these healthy strawberry banana breakfast bars.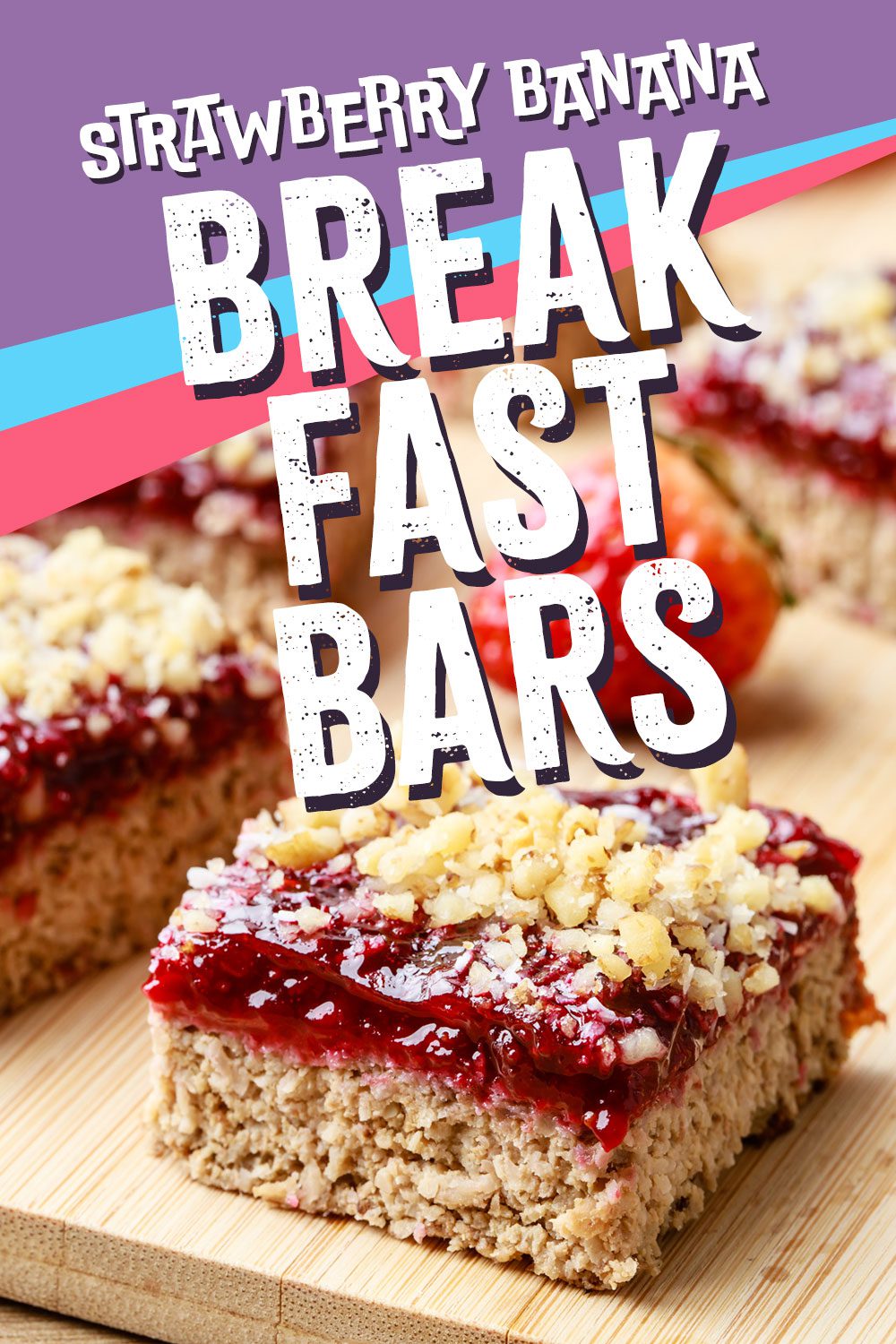 They are packed full of terrific healthy ingredients, such as real frozen strawberries and ripe bananas, walnuts, and shredded coconut flakes. I think I just might have found my new favorite breakfast option.
If you're not really a strawberry banana person, some other great healthy breakfast options are this keto breakfast shake or these low carb granola bars.
---
How to Make Healthy Breakfast Bars
There are three main things to prepare when making these breakfast bars — the bars themselves, the strawberry jam, and the topping. You can begin by making the bars; simply get a food processor ready and start by blending together your walnuts and shredded coconut until they're finely chopped.
Next, add in the small bananas and pure vanilla extract and pulse until the mixture is well combined.
Some of you may be surprised at the use of bananas since this is supposed to be a keto recipe. Everyone is different though, and while some people aim to keep their carbs under 20g per day, others are able to go as high as 80g of carbs daily and remain in ketosis.
You may also like: Chocolate Chip Cookie Dough Protein Bars
---
You'll have to experiment to find out what works for you. I personally think bananas are a great fruit that share many health benefits as some more fatty foods like walnuts.
They're a good source of dietary fiber, which also benefits your heart, and they can even help lower blood pressure and balance blood sugar levels. (1)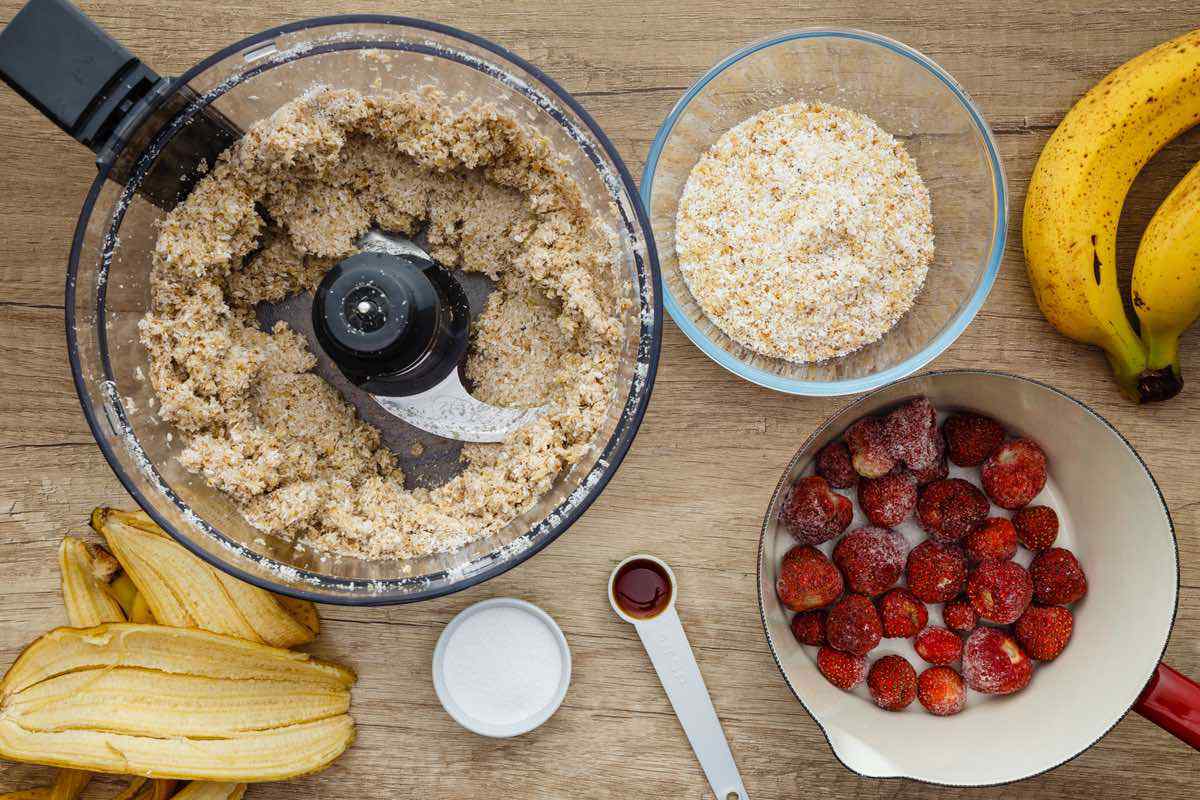 After placing your banana bar mixture into the oven, you can go ahead and prepare the strawberry jam. Again, the same disclaimer about your total net carb intake applies here due to the carb content of the strawberries. Even though they're rather low in carbs, the total amount adds up quickly when paired with bananas!
To make the jam, simply mix your frozen strawberries together with a low carb sweetener like Stevia and more vanilla extract and cook everything over a medium-low heat until the mixture is nice and thick.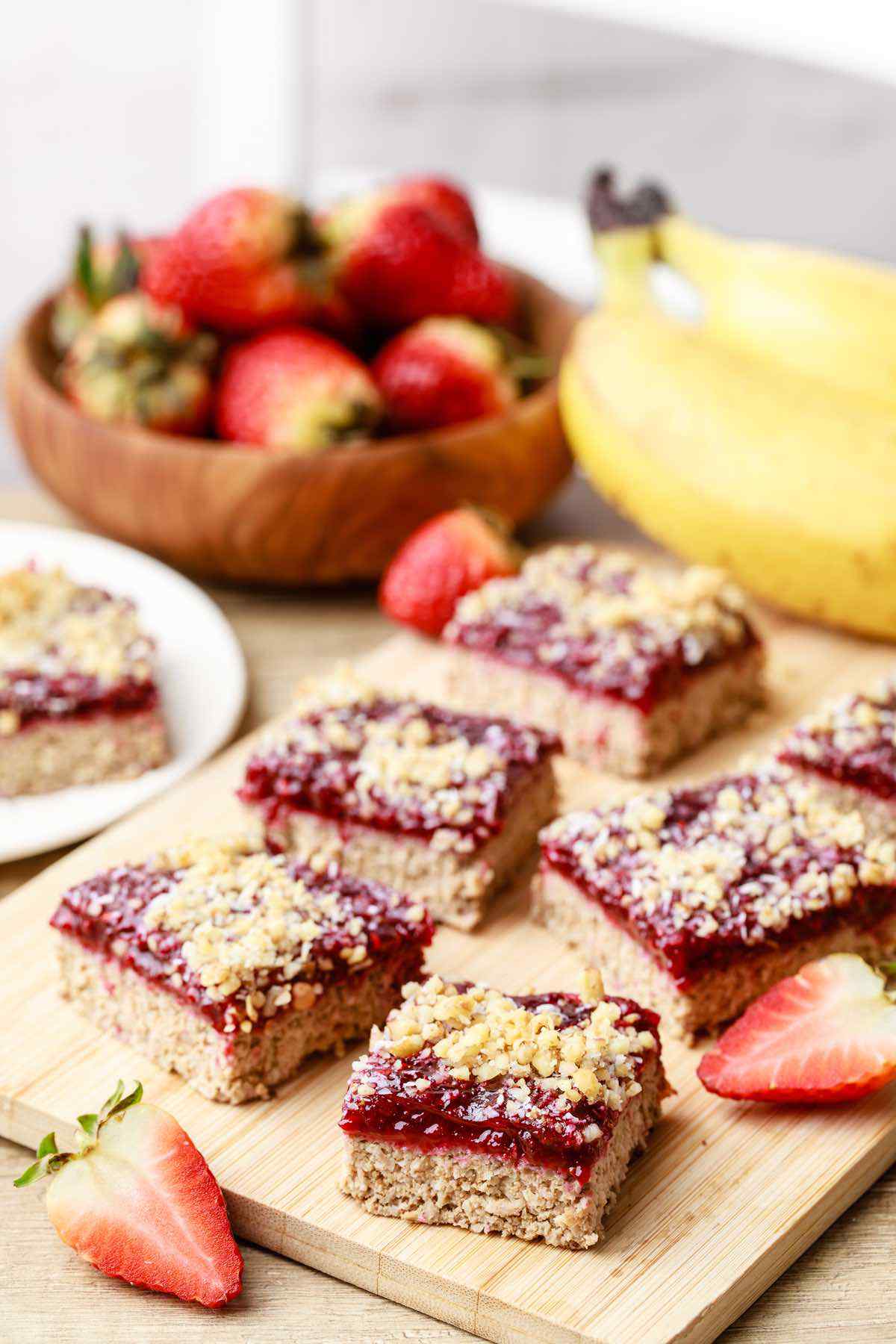 Last but not least, you'll be needing your food processor once again to make the topping. Pulse your walnuts and shredded coconut together until they are finely chopped and sprinkle them over top of your bars once they're ready. Both of the ingredients used in the topping are fantastic for adding a lot more healthy fats and fiber to your healthy breakfast bars.
---
Walnuts also play an important role in helping to maintain healthy cognitive functioning as you age, helping to make these breakfast bars nourishing for both your body and your brain! (2) After adding your topping, just pop the bars back into the oven for 5-10 minutes and then refrigerate them for a couple of hours before serving.
While I love these strawberry and banana breakfast bars, I also make a point to totally restrict carbs for the rest of the day when I enjoy them. Again, I have to stress that you will all have to find the sweet spot for your own daily carb intake in order to see how many you can handle without being kicked out of ketosis.
If you can manage a higher amount, then by all means, go ahead and indulge in these bars. On the other hand, if you're someone who absolutely has to keep carbs to 20g or lower, then no worries. We have plenty of other fantastic breakfast bar recipes with nearly 0g of carbs that you can try out.
P.S. If you're looking for a portable breakfast high in protein, give these peanut butter protein bass a try: https://ketopots.com/keto-peanut-butter-protein-balls
---
Print