Keto Foods
Is Sola Bread Keto or Too Processed?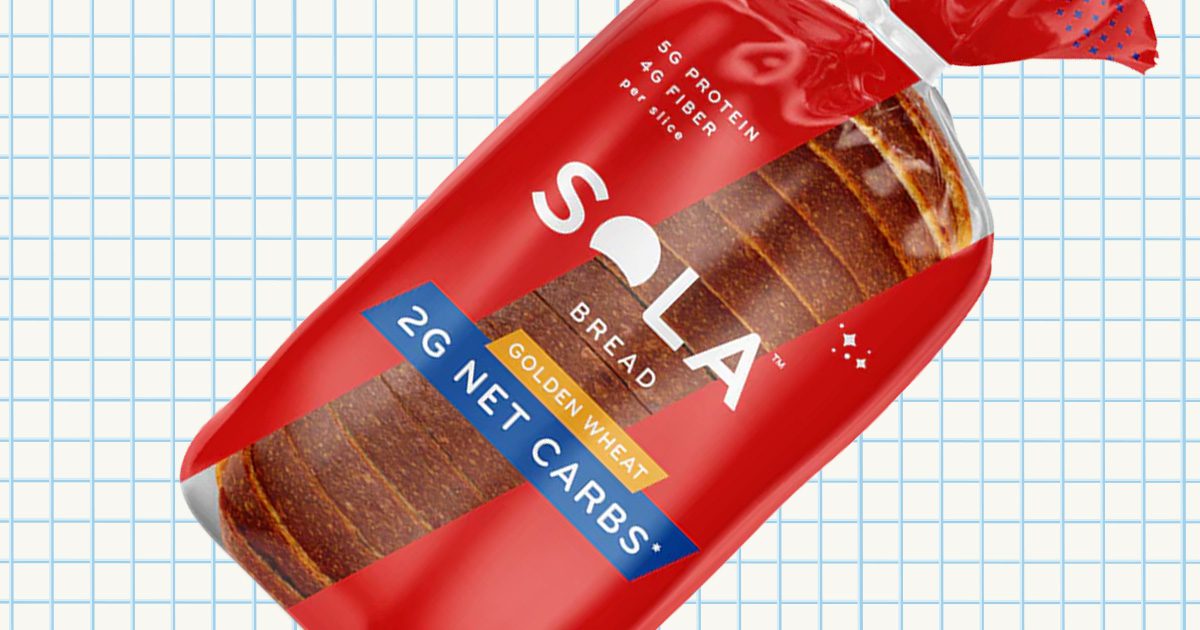 Enjoying some toast or a good sandwich while on a keto diet shouldn't be something to feel guilty about. After all, there are plenty of good keto bread options to choose from, such as the Sola Keto Bread.
But is Sola Keto Bread keto? Let's find out below.
What Makes Sola Keto Bread Such a Popular Choice for Low Carb Diets?
Let's first take a look at some of the reasons why the Sola Keto Bread is said to be one of the best:
Sola Keto Bread makes it possible to have sandwiches again, and they claim that you won't be able to tell the difference between their keto breads and regular white bread.
Sola Keto Bread comes in 6 flavor variants: Sweet & Buttery, Golden Wheat, Deliciously Seeded, Sweet Oat, Honey Wheat Style, and Rustic Wheat Style.
Less than 3 grams of net carbs across all flavor variants
Sola Keto Bread comes in sweet and non-sweet flavor variants, and 3 out of 6 of them are plant-based as well.
Sola Keto Bread Ingredients
Water, Vital Wheat Gluten, Soybean Oil, Resistant Tapioca Starch, Oat Fiber, Resistant Starch, Yeast, Erythritol, Egg, Wheat Flour, Sunflower Seed Flour, Tagatose, Contains 2% or Less of the Following: Soy Flour, Vinegar, Salt, Flaxseed Meal, Nonfat Milk, Cellulose Gum, Sugar, Buttermilk, Powder, Additional Enzyme, Butter Flavor, Soy Lecithin, Guar Gum, Calcium Propionate, Sorbic Acid, Enriched Wheat Flour (Wheat Flour, Niacin, Reduced Iron, Thiamin Mononitrate, Riboflavin, Folic Acid), Ascorbic Acid, Monk Fruit Extract, Xanthan Gum, Natural Flavors, Stevia, Leaf Extract
Sola Keto Bread Nutrition and Net Carbs
Serving Size = 1 slice (26 grams)
Calories: 70
Fat: 4 g
Total Carbs: 7 g
Sugars: 0 g (0 g added sugar)
Fiber: 4 g
Net Carbs: 3 g
Protein: 5 g
Sodium: 130 mg
Calcium: 30 mg
Potassium: 40 mg
Sola Keto Bread Review: How Keto-friendly Is Sola Keto Bread?
Sola Keto Bread is 100% keto-friendly.
Based on its macronutrient profile, it's clear that Sola Keto Bread has a favorable macronutrient profile for keto dieters. It does contain 3 grams of net carbs, which shouldn't be a huge problem for most.
It does contain moderate protein and fat as well, which you'll need to balance out with whatever you're pairing with your bread to ensure that you stay within your macronutrient targets.
That said, it's a well-balanced mix of carbs (particularly fiber), protein, and fat and should be easy to incorporate into a keto diet.
Is Sola Keto Bread Actually Healthy?
Even though Sola Keto Bread is keto friendly and some of the flavor variants are even plant-based, the lengthy ingredients list is somewhat of a concern. When following a keto diet, the primary focus is still on whole foods and minimally processed foods.
When it comes to gluten, there seems to be a gray area among keto dieters due to the fact that vital wheat gluten isn't exactly like regular gluten in that it contains minimal starch. Starch, when highly processed, is not allowed in the keto diet due to its effects on blood sugar levels. But supposedly with vital wheat gluten, it does not have the same effects on blood sugar levels as regular starch.
Another angle to vital wheat gluten is the gluten itself, which many keto dieters avoid due to gluten sensitivity.
Sola Keto Bread also contains soybean oil, which is often partially hydrogenated. Partially hydrogenated oils contain trans fats, which have been linked to many health problems.
To sum it all up, the Sola Keto Bread offers an impressive array of flavor variants, but it comes at the expense of a longer, potentially problematic ingredients list. Depending on how you have structured your keto diet guidelines, you may or may not consider this product as 'healthy.'
More Keto-friendly Breads
FREE KETO RECIPES + 5-INGREDIENT KETO COOKBOOK

Make sure to sign up for free to get instant access to the 5-Ingredient Keto Cookbook, which includes my favorite 20+ keto recipes of all-time, all under 5 ingredients.