Keto Recipes
4-Ingredient Keto Peanut Butter Fudge
Is there anything more indulgent than thick, creamy fudge? It's hard to believe that this keto peanut butter fudge recipe is even healthy, but it is! This is a highly requested recipe and is always a favorite whenever I make it, so be sure to bookmark it for later.
How to Make Keto Peanut Butter Fudge
Prepare your pan. Line a loaf pan with some parchment paper. When making fudge, always use parchment paper to help with clean-up.
Melt the butter. Over low heat, melt your butter in a small saucepan. Add sweetener until fully dissolved. Remove from the heat once done.
Add the vanilla extract and peanut butter. Mix well until combined.
Pour into the pan and refrigerate overnight. I prefer freezing because it's a little faster but refrigerating overnight works well, too.
Serve. Slice it up into squares and serve.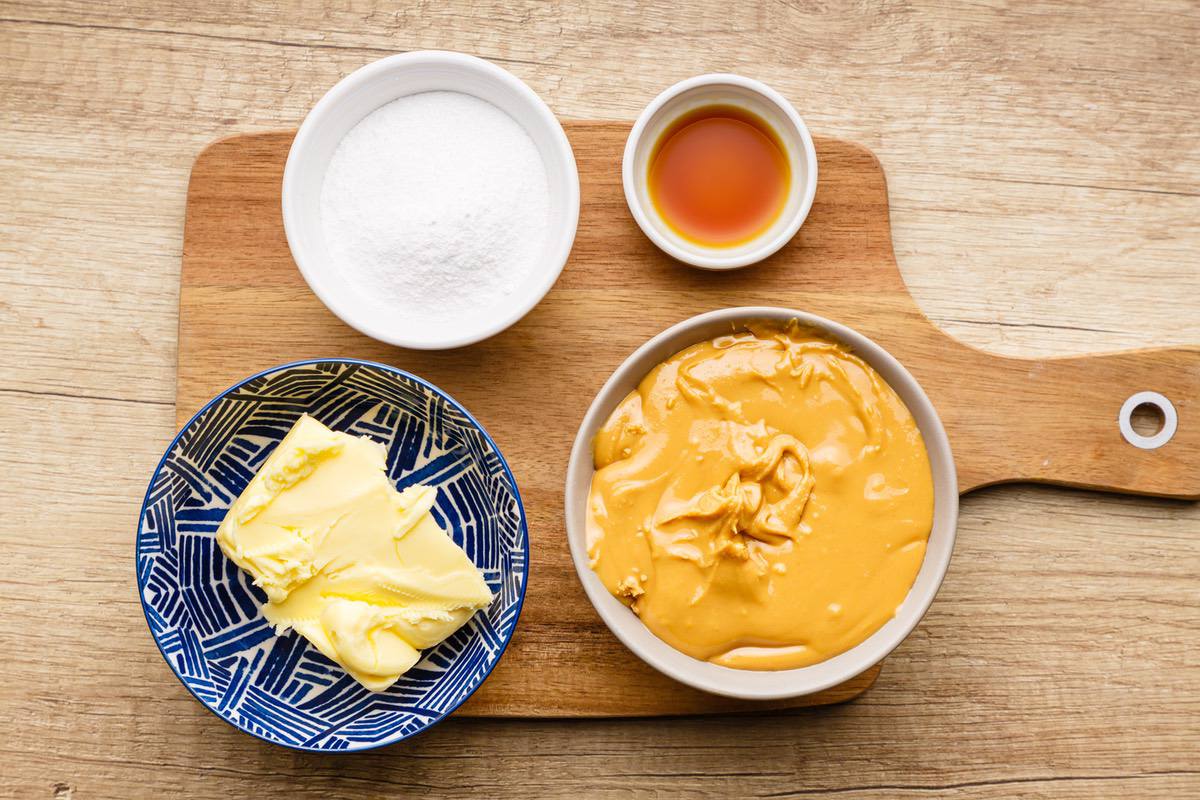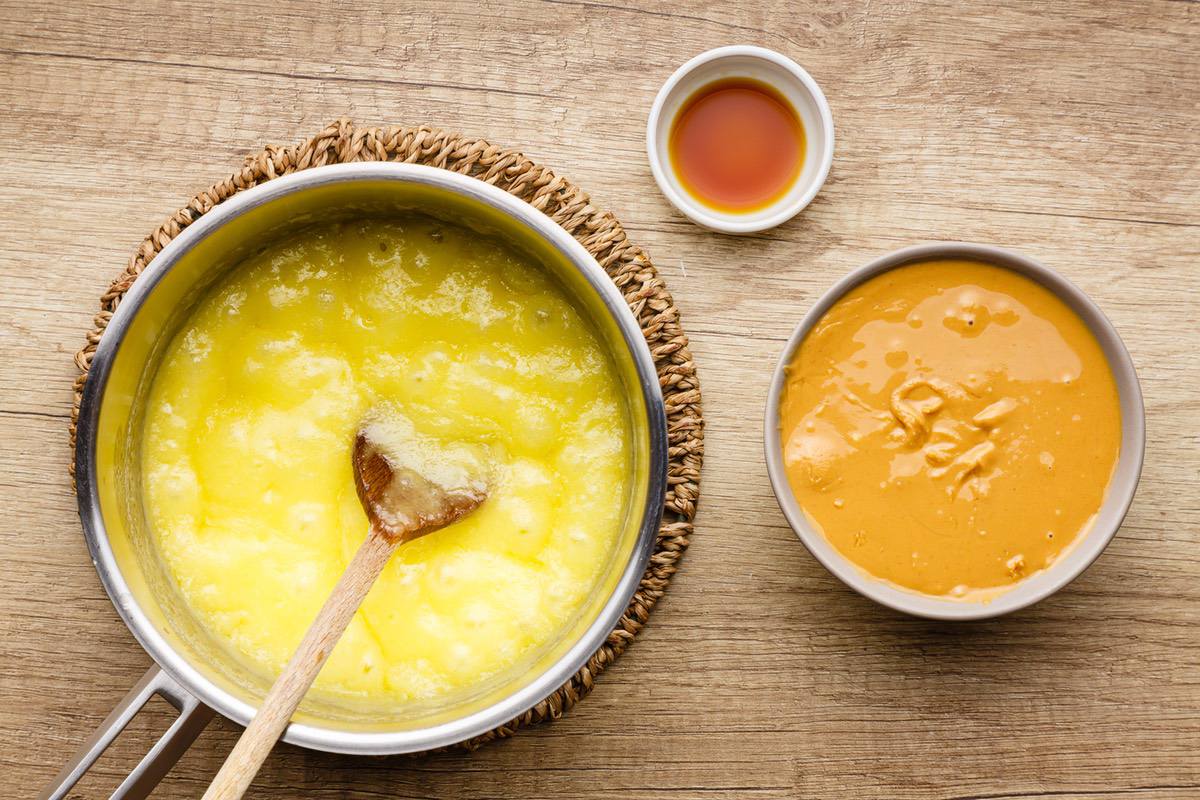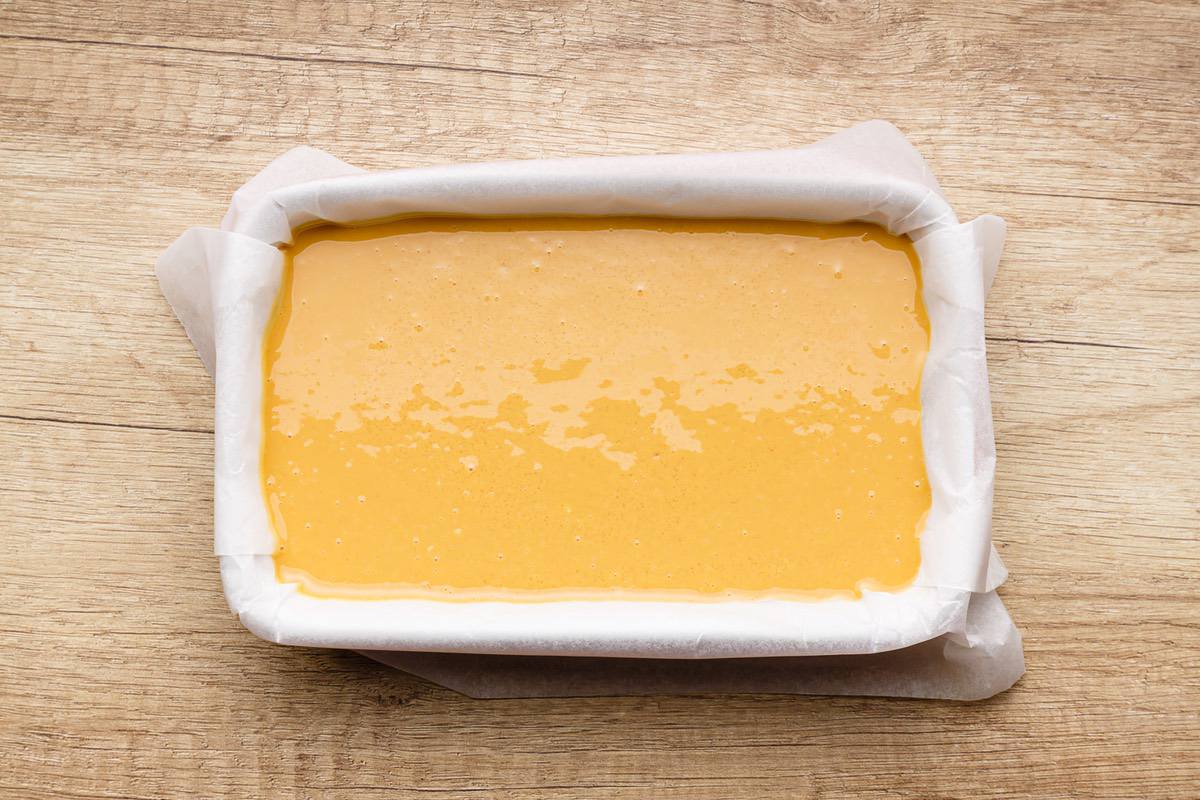 Other Keto Fudge Flavors to Try
We already know how wonderful peanut butter and chocolate can be, but here are some other combinations you should definitely try as well. I've tried all of these combinations and they're all fabulous:
Chocolate hazelnut fudge
Mint chocolate chip fudge
White chocolate peppermint fudge
Triple chocolate fudge
Salted chocolate fudge
How to Store Fudge for Later
I know it can be tempting to gobble up all the fudge in one go, but in case you have some leftovers for later, make sure to store it properly to extend its shelf-life.
Fudge is best stored in individual packaging. My preferred method is cutting it up into squares and then wrapping them in freezer-safe plastic wrap to ensure they don't get freezer burned.
Do not freeze the entire batch in one large block. Once frozen, fudge becomes a lot harder to slice and manipulate. You don't want to make a huge mess of it, so be sure to slice it and portion it up before freezing.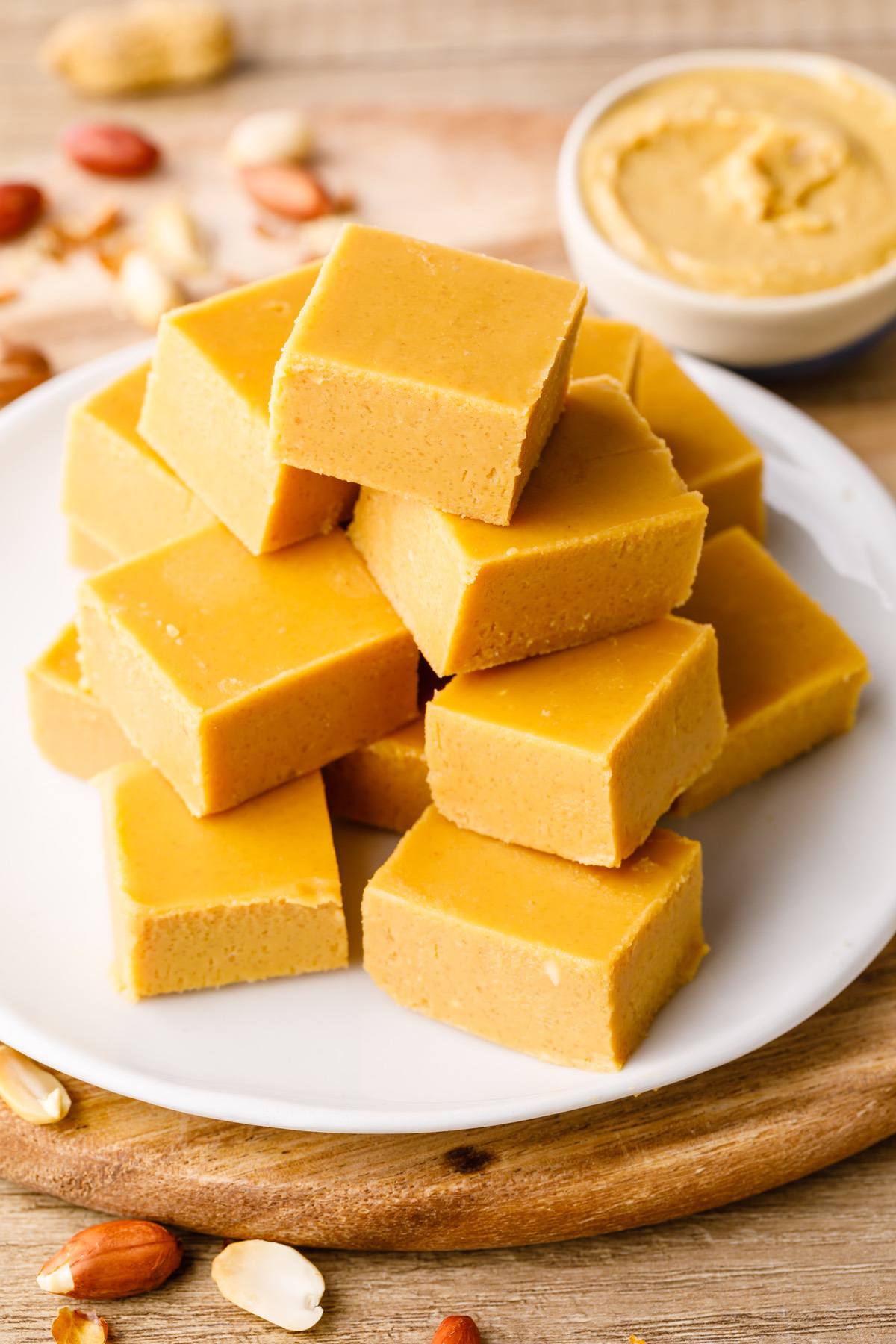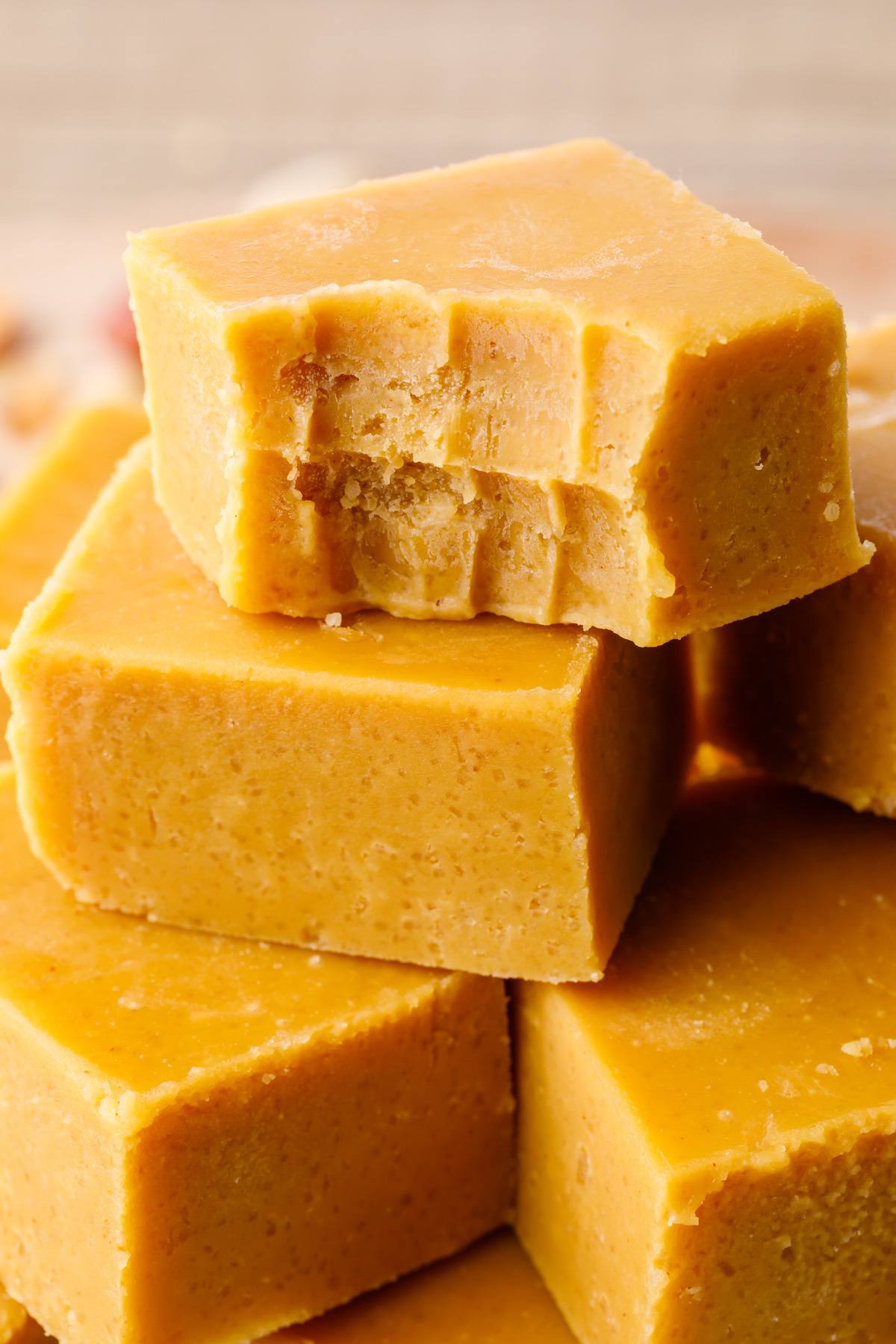 (You may also like: 6-Ingredient Chocolate Keto Fudge)
Print Recipe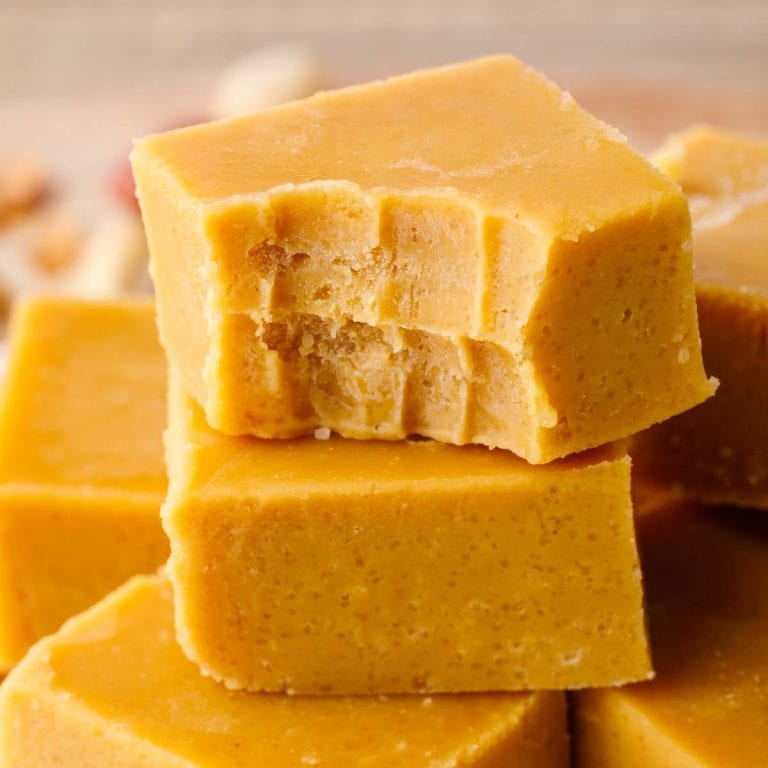 4-Ingredient Keto Peanut Butter Fudge
Author: Bree
Prep Time:

10 minutes

Cook Time:

10 minutes

Total Time:

20 minutes

Yield:

1

5

1

x
FREE KETO RECIPES + 5-INGREDIENT KETO COOKBOOK

Make sure to sign up for free to get instant access to the 5-Ingredient Keto Cookbook, which includes my favorite 20+ keto recipes of all-time, all under 5 ingredients.
Scale
½ cup

butter 

½ cup

granulated Stevia or other low carb granulated sweeter 

1 cup

natural peanut butter 

1 tsp

vanilla extract
Line an 8×4 inch loaf pan with parchment paper. Set aside. 

Add the butter to a small saucepan and melt it over medium heat. 

Add sweetener and stir constantly until sweetener dissolves about 6 – 8 minutes. 

Remove from the heat. 

Add the vanilla extract and peanut butter and stir until combined. 

Pour into the prepared pan and refrigerate or freeze overnight. 

Slice and serve.