Keto Recipes
Sticky Blueberry Keto BBQ Ribs (Oven-Baked Recipe)
A tasty, fall-off-the-bone rack of keto ribs starts with good quality meat, an incredible glaze and the right cooking temperatures/methods. To start, here are my tips for choosing the best rack of ribs.

How to Prep Your Keto Baby Back Ribs
Choose a rack of ribs that has a good ratio of lean protein to fat. Not too lean, but not a solid slab of fat–somewhere in between is ideal.
If you can, avoid buying racks of ribs that are frozen or have been previously frozen. I find that going to a smaller butcher who specializes in bone-in cuts is the best option. However, if your options are limited, don't worry because there won't be a huge difference either way.
Remove the membrane before marinating. The membrane is the thick and somewhat gummy layer that needs to be stripped off before doing any sort of preparation.
Drain excess moisture. Using a clean paper towel, gently pat away any excess moisture that could make your marinade run.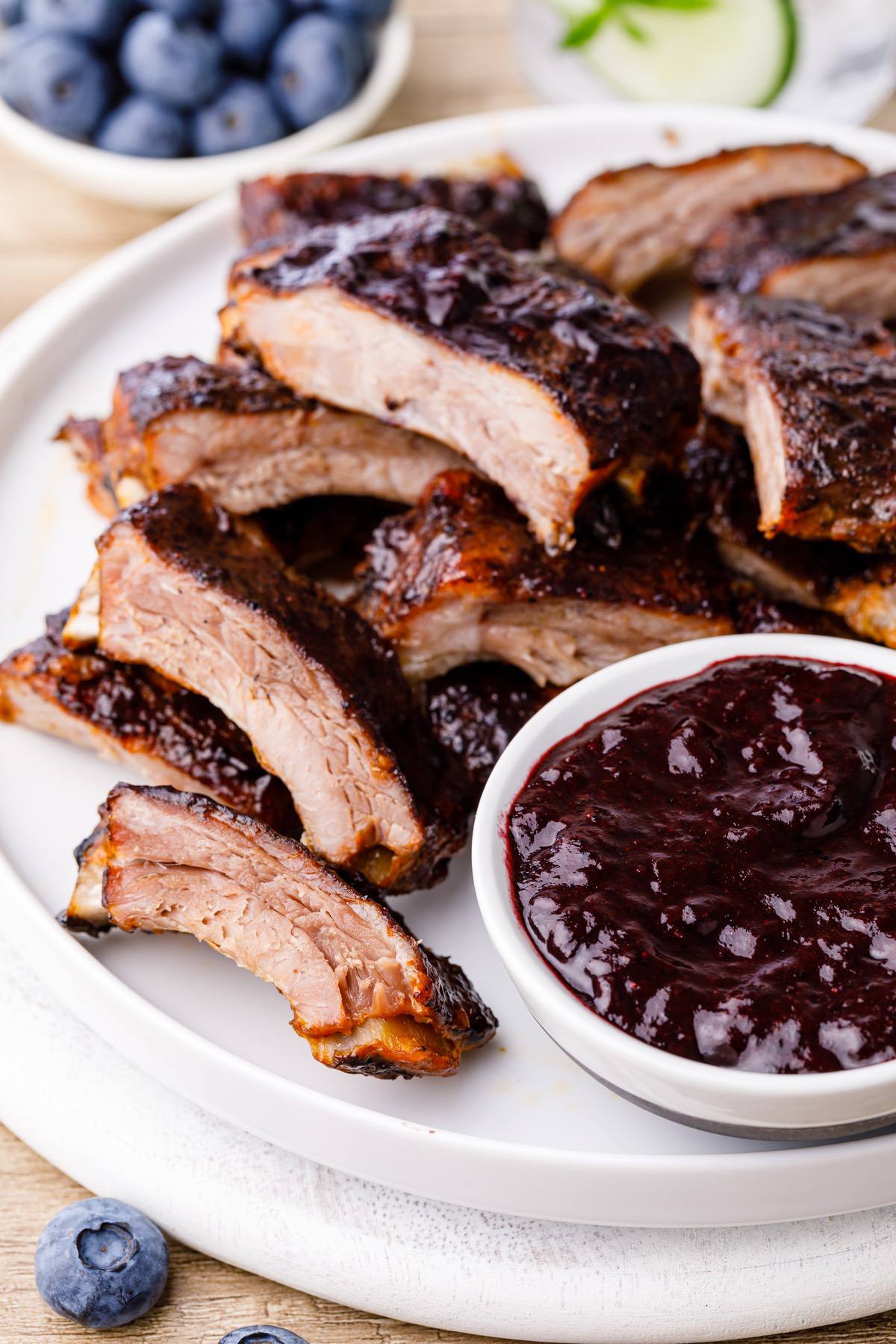 How to Make Keto Ribs
Now that your rack is ready to go, it's time to jump straight into the ribs! For the most incredible rack of ribs you've ever tasted, here's my go-to recipe:
Make the dry rub. With ribs, the dry rub is everything. Fortunately for you, I've put together the ideal spice mix. Mix all of the spices together in a bowl and set it aside.
Pat your rack of ribs dry. Part of the prep is making sure your rack is moist but soaking.
Coat both sides (all sides!) of your rubs. Make sure to get that dry rub in every nook and cranny of your rack of ribs.
Brush with olive oil. Brush over the dry rub with a bit of olive oil. This will help seal in the rub while also providing moisture during the baking process.
Cover with foil and bake. Bake for about 2-2 ½ hours or until the meat is tender.
Make the BBQ sauce or use your store-bought BBQ sauce. Blend the BBQ sauce with the blueberries until smooth.
Take the ribs out of the oven. Uncover the foil from the ribs and brush with your BBQ sauce.
Broil for 3-5 minus more. This is where your rubs will really start to darken and develop more color.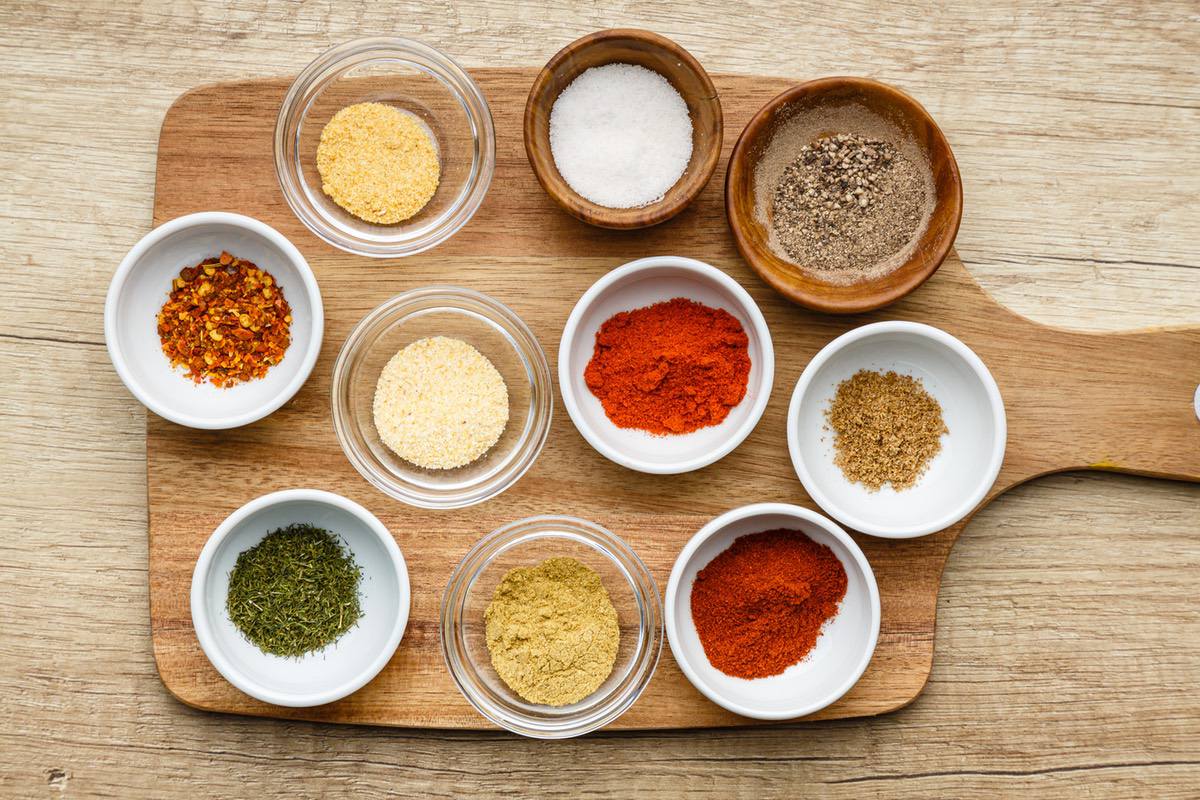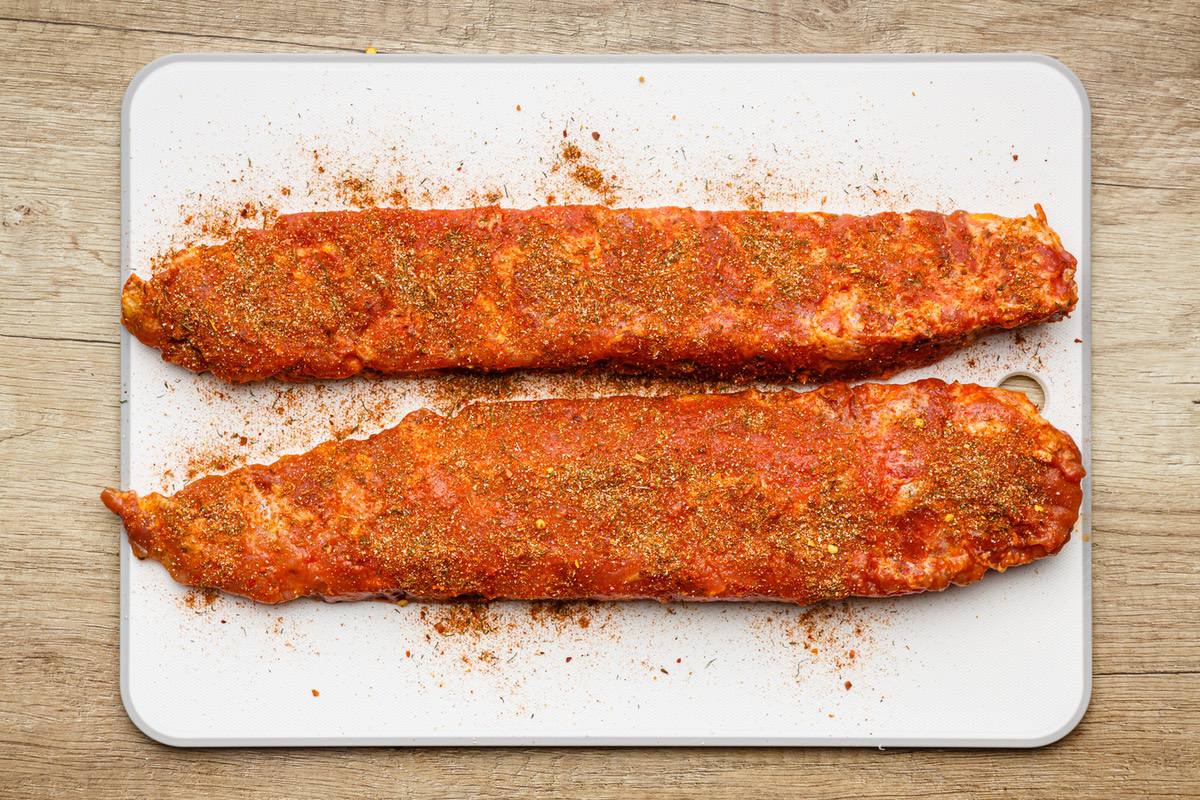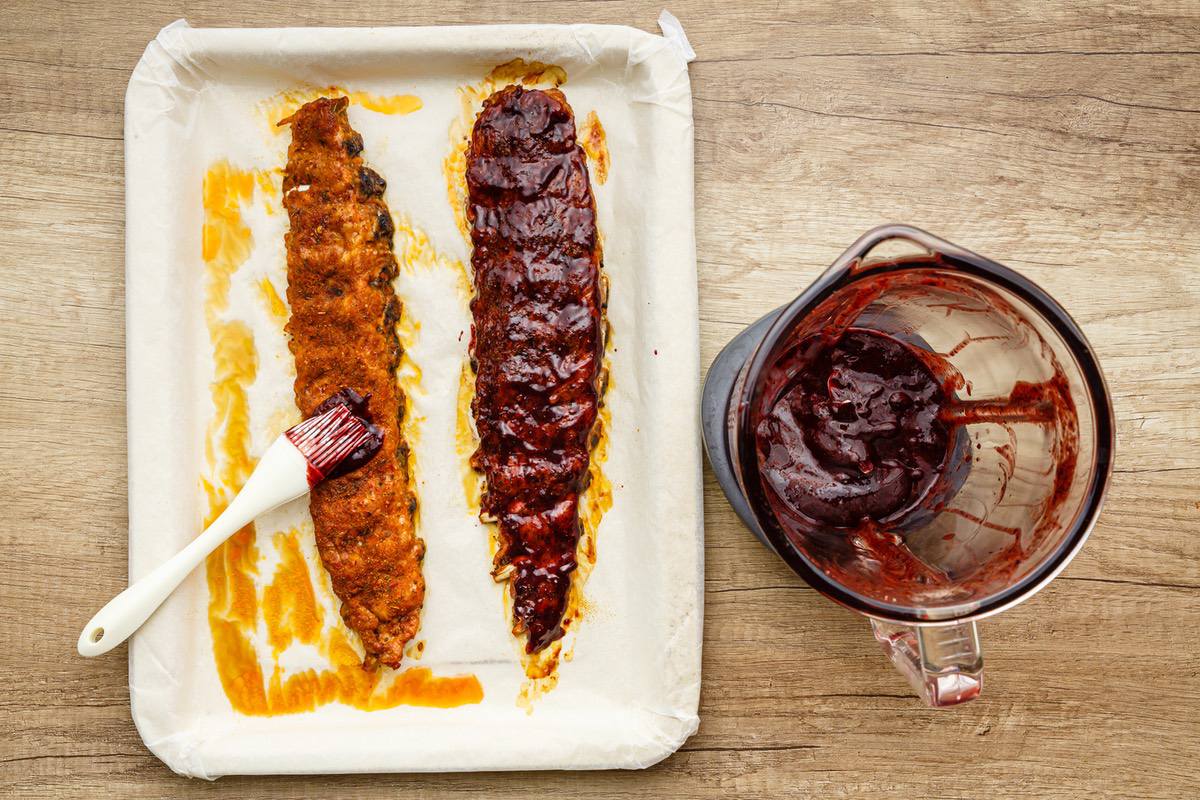 Best Keto BBQ Sauce Brands
The key to making your ribs keto-friendly is all in the sauce. Here are some low-carb barbecue sauces that are thick, sticky and oh-so-good, but without the excess carbs.
Other Keto BBQ Recipes
Keto BBQ Turkey Meatloaf – Turkey meatloaf served with a sweet and tangy sauce that packs a punch–that's one way to describe our signature recipe.
Keto Pulled Pork – As a lover of pulled pork, trust me when I say that the flavors in this recipe demonstrate the perfect balance of spicy, sweet and tangy.
Print Recipe
Sticky Blueberry Keto BBQ Ribs (Oven-Baked Recipe)
Author: Bree - KetoPots.com
Prep Time:

10 minutes

Cook Time:

2 hours

Total Time:

2 hours, 10 minutes

Yield:

6

1

x
FREE KETO RECIPES + 5-INGREDIENT KETO COOKBOOK

Make sure to sign up for free to get instant access to the 5-Ingredient Keto Cookbook, which includes my favorite 20+ keto recipes of all-time, all under 5 ingredients.
Scale
2

full racks baby back ribs, membrane removed    

1 tbsp

olive oil 
For the dry rub: 
½ tsp

black pepper 

½ tsp

salt 

1 tsp

garlic powder 

½ tsp

onion powder 

½ tsp

ground coriander 

½ tsp

dried dill 

½ tsp

crushed red pepper 

1 tsp

smoked paprika 

1 tsp

cumin 
For the sauce: 
½ cup

homemade or store-bough keto BBQ sauce 

3 oz

fresh blueberries
Preheat oven to 275°F. 

Line a baking sheet with parchment paper. 

To make the dry rub, in a small bowl combine all the ingredients. 

Pat both sides of rib racks dry with paper towels.

Coat all sides of the ribs with the dry rub and then brush with olive oil.

Place the ribs on the prepared baking sheet. 

Cover with foil. 

Bake in preheated oven until a knife can pierce meat with no resistance, 2 to 2 1/2 hours.

To make the sauce, add the BBQ sauce and blueberries to a blender and blend until smooth. 

Uncover the ribs and brush with the barbecue sauce. 

Turn the oven to broil and broil for 3-5 minutes or until the sauce begins to darken in spots.

Serve with remaining BBQ sauce.
More Good Keto Rib Recipes