Keto Drinks
Refreshing and Low Carb Keto White Wine Spritzer
If you're looking for something refreshing and tasty to serve at your next get-together, look no further because I have just the thing. I first came across wine spritzer recipes when I was looking at sangria recipes and I've been hooked ever since. This keto white wine spritzer is so elegant and classy, not to mention it's probably one of the easiest recipes I've ever had to make.

Don't believe me? Here are some ultra-creative spritzer recipes that I've tried from my favorite food blogs. They're definitely worth a go if you find yourself enjoying my recipe:
The Keto Wine Spritzer You Never Know You Needed
A wine spritzer is made up of wine and club soda or sparkling water. They're served extremely cold, so that's really all the preparation you need to make this crowd favorite. Simply mix your favorite white wine (mine is from Dry Farm Wines) and club soda, and serve immediately!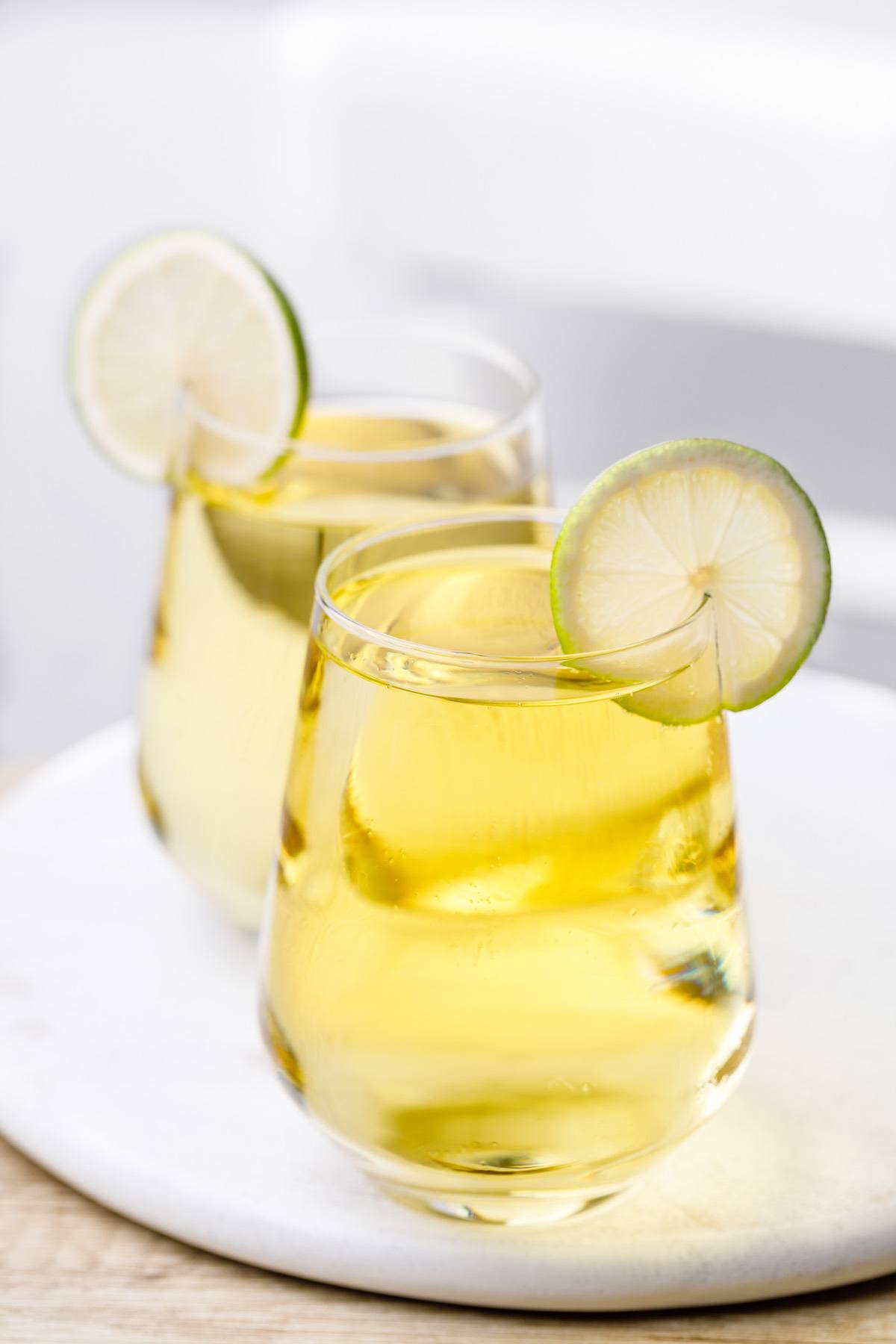 Can I Use Other Types of Alcohol Instead of Wine?
You definitely can, no one's stopping you. I do encourage you to find a white wine of your choice and stick to this recipe as is for a few times before tweaking it. You might find that it's already delicious on its own.
Do I Have to Chill the Wine and Club Soda Separately First?
Make sure both the wine and the club soda are adequately chilled. I don't recommend mixing the wine and club soda first and then chilling after they've already been mixed together. Doing the latter will give your club soda time to get flat and lose all of its carbonation, which is something you don't want with this recipe.
(You may also like: Soul-Satisfying (And Easy) Keto Sangria Recipe)
Print Recipe
Refreshing and Low Carb Keto White Wine Spritzer
Scale
3/4 cup

super-chilled white wine

1/4 cup

super-chilled club soda

lime slice for decoration (optional)
Add the white wine and club soda in a glass. 

Put the slice for lime on the rim of the glass and serve immediately.
FREE KETO RECIPES + 5-INGREDIENT KETO COOKBOOK

Make sure to sign up for free to get instant access to the 5-Ingredient Keto Cookbook, which includes my favorite 20+ keto recipes of all-time, all under 5 ingredients.