Keto Recipes
The Best Keto White Russian Cocktail (2-Minute Keto Drink Recipe)
White Russian cocktails aren't what someone might initially consider to be a keto-friendly drink. With that being said, it's 100% possible to make a keto-friendly version (and quite possibly the best version you've ever tried) in only 2 minutes thanks to this ridiculously good recipe.
How to Make a Keto White Russian Cocktail
Combine the ingredients. Add the cold brew coffee, vodka, water, and a low carb sweetener like Stevia to a rock glass.
Stir. Stir until the sweetener has completely dissolved. You don't want chunks of sweetener anywhere, trust me.
Add ice. Add the ice cubes.
Pour the drink mixture over heavy cream.
Serve. Serve immediately.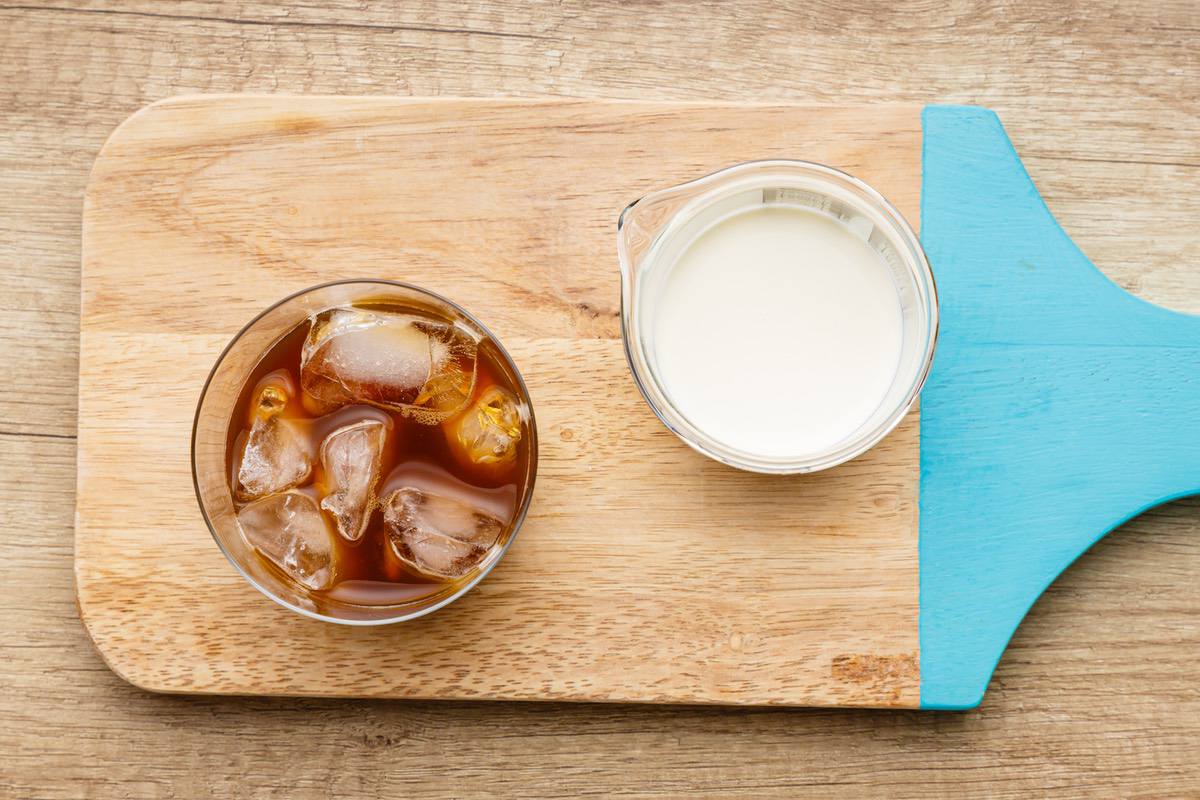 Is Vodka Keto-Approved?
Alcohol can be a touchy subject for some keto dieters. Some people swear that you should never drink while in ketosis, while others allow room for specific types of alcohol in moderate amounts.
Here are a few general things to keep in mind if you plan on drinking alcohol while on the keto diet:
Avoid obvious carb-heavy drink choices like beer (just one can of regular beer has 12 grams of carbs on average) and sugary mixed drinks (Cosmopolitans, etc.)
Stick to low calorie spirits, like vodka, whiskey, rum, gin, and tequila. These options are very low carb.
Wine is also keto-friendly as long as you stick with dry wines. It also has the added benefit of being good for your heart in moderation.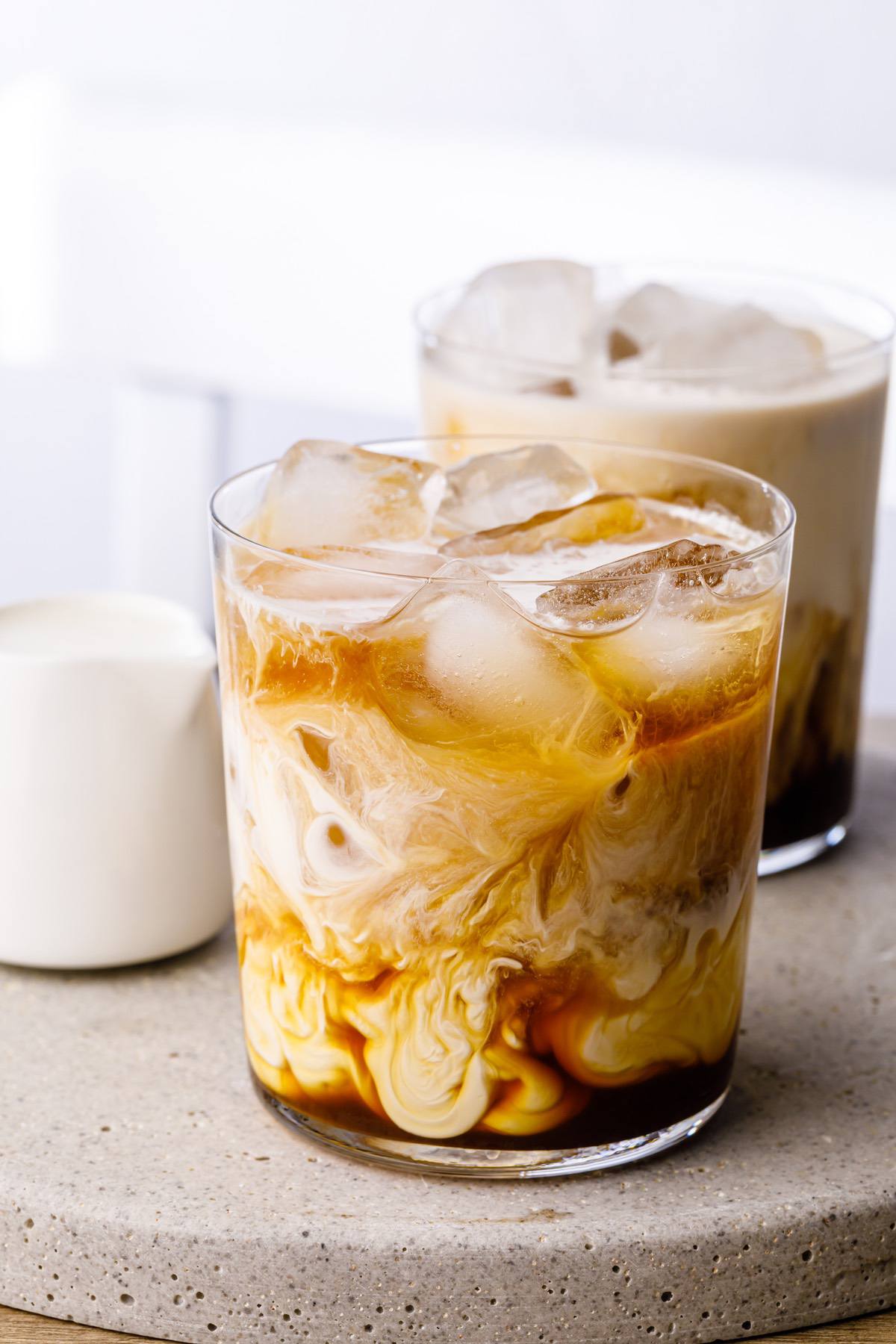 If you prefer mixed drinks, then here are the most common keto-friendly drink mixers that you can use. Each option listed below is also zerb carb:
Seltzer
Diet soda
Tonic water (stick with sugar-free varieties)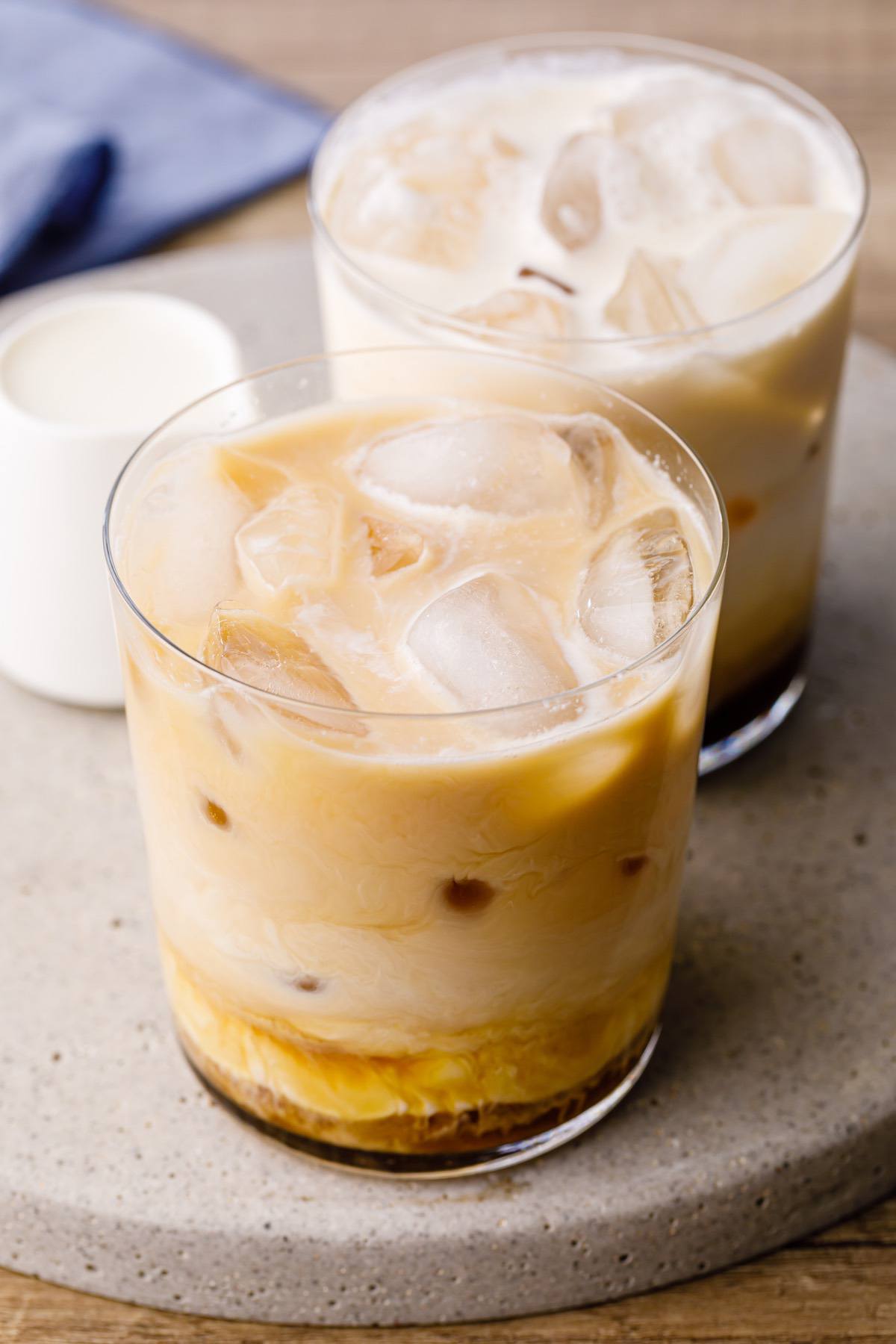 Are White Russian Cocktails Keto?
White Russian cocktails are quite easy to make keto-friendly versions of. This recipe is proof of that.
The main difference between this recipe and traditional White Russian cocktail recipes is that this recipe uses a low carb sweetener like Stevia and it passes on adding Kahlua (one single shot of Kahlua has nearly 30 grams of carbs). These two simple tweaks help to keep the carb count to the bare minimum and ensure that this recipe stays 100% keto-friendly.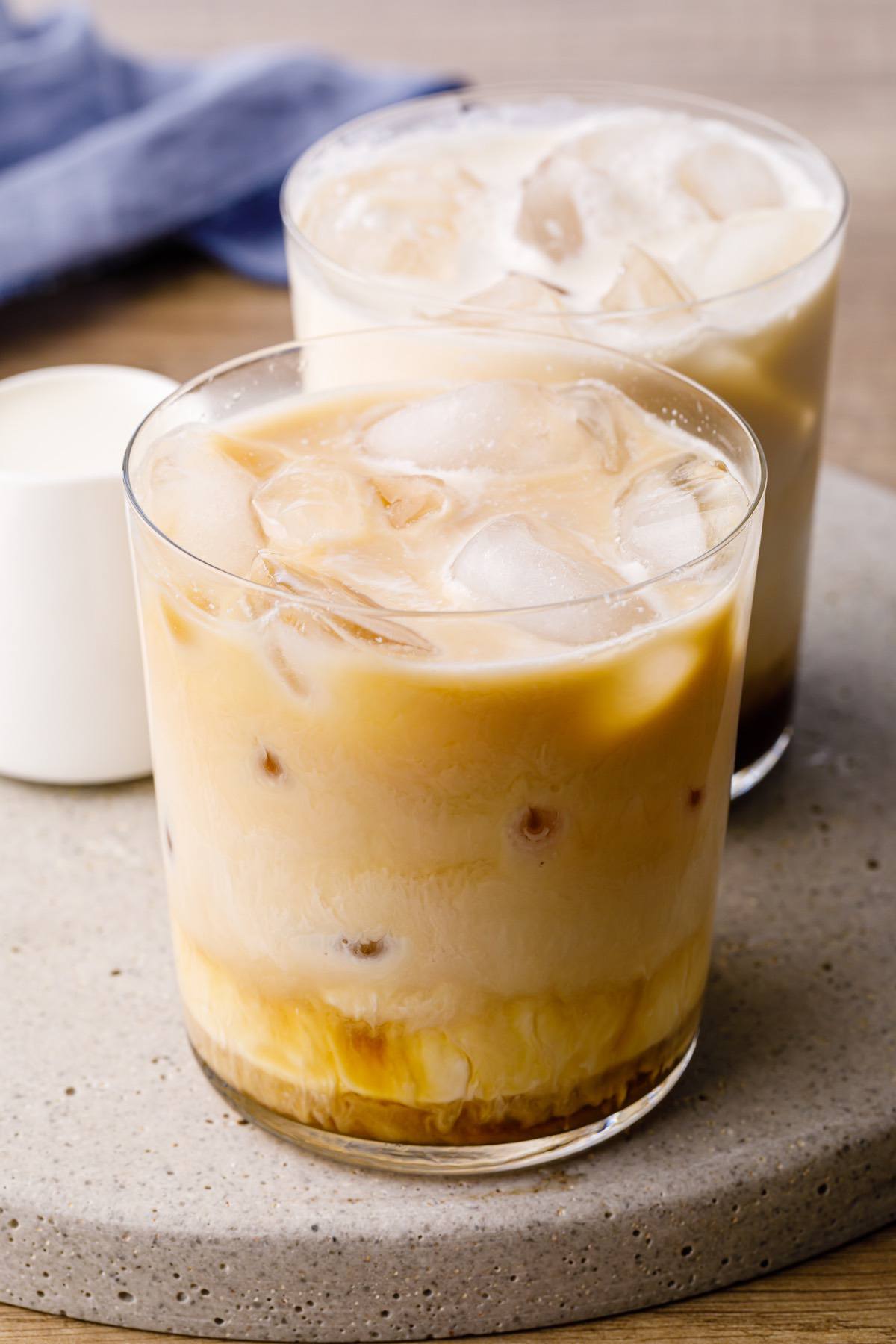 Can I Have This Keto Cocktail Every Day?
While this white russian cocktail has certainly been made 100% keto-approved, I don't recommend having more than 2 drinks at a time. One reason for this is the cold brew coffee, which contains caffeine. Depending on your caffeine tolerance, having more than 1 cocktail could result in side effects of high caffeine consumption like heart palpitations, rapid heartbeat, flushed skin, and etc.
That said, I think it's perfectly fine to have one cocktail every so often, but it's probably best not to indulge every day. Try having it 1-2 times per week then assessing if you can remain in ketosis with this amount.
(You may also like: 2-Ingredient Red Wine Spritzer)
Print Recipe
The Best Keto White Russian Cocktail (2-Minute Keto Drink Recipe)
Author: Bree
Prep Time:

2 minutes

Total Time:

2 minutes

Yield:

1

1

x
FREE KETO RECIPES + 5-INGREDIENT KETO COOKBOOK

Make sure to sign up for free to get instant access to the 5-Ingredient Keto Cookbook, which includes my favorite 20+ keto recipes of all-time, all under 5 ingredients.
Scale
1 ½ oz

vodka

1 tbsp

cold brew coffee 

1 tbsp

water

1 tsp

granulated Stevia or other low carb granulated sweetener 

3 oz

heavy cream

ice cubes
In a rock glass add the coffee, vodka, water and sweetener. 

Stir until sweetener dissolves. 

Add the ice cubes. 

Pour over heavy cream and serve.