Keto Recipes
Garlic Keto White Pizza Sauce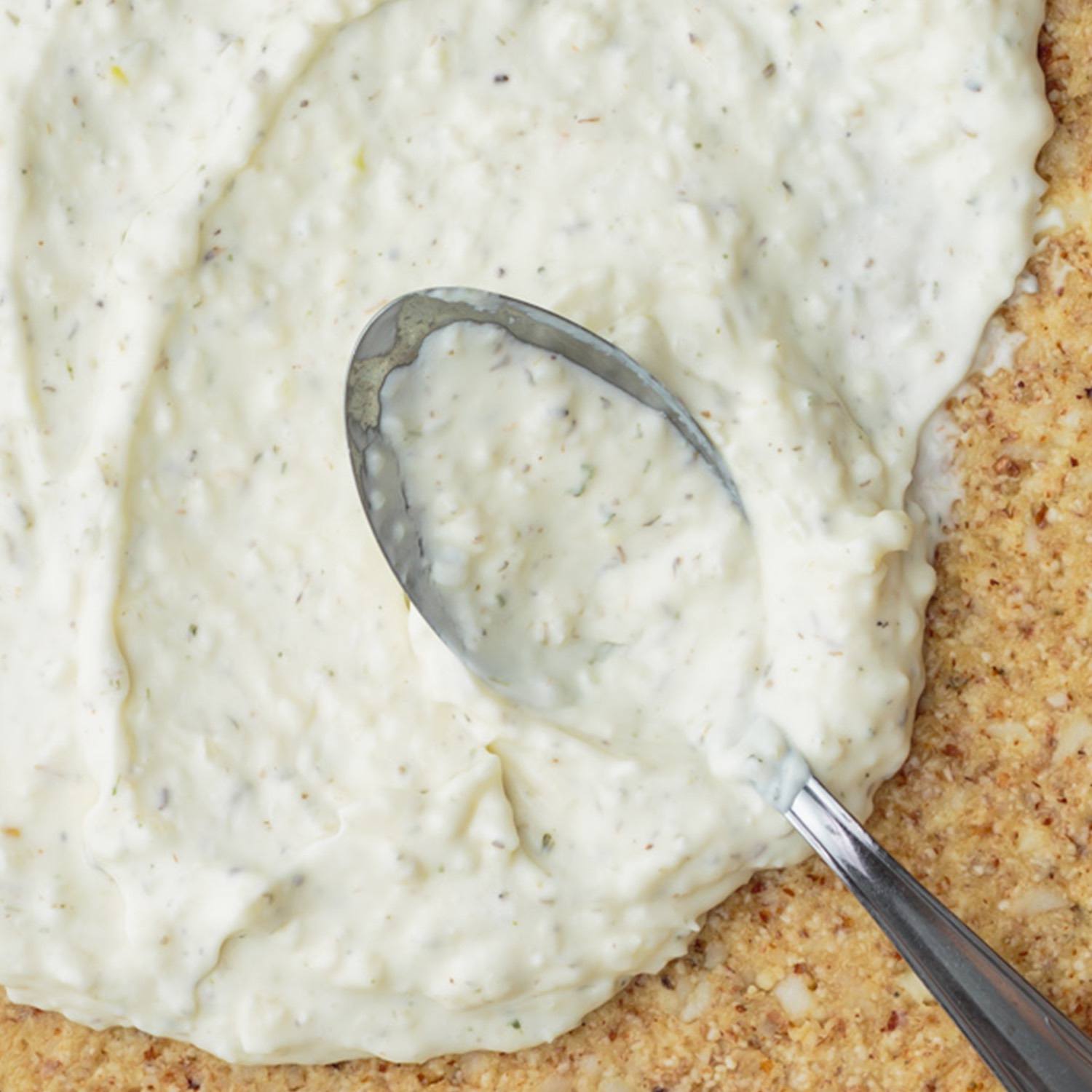 This low carb keto white pizza sauce is super simple and only takes five minutes prep time from start to finish! If you love garlic and anything representing alfredo, you need to try this easy homemade pizza sauce.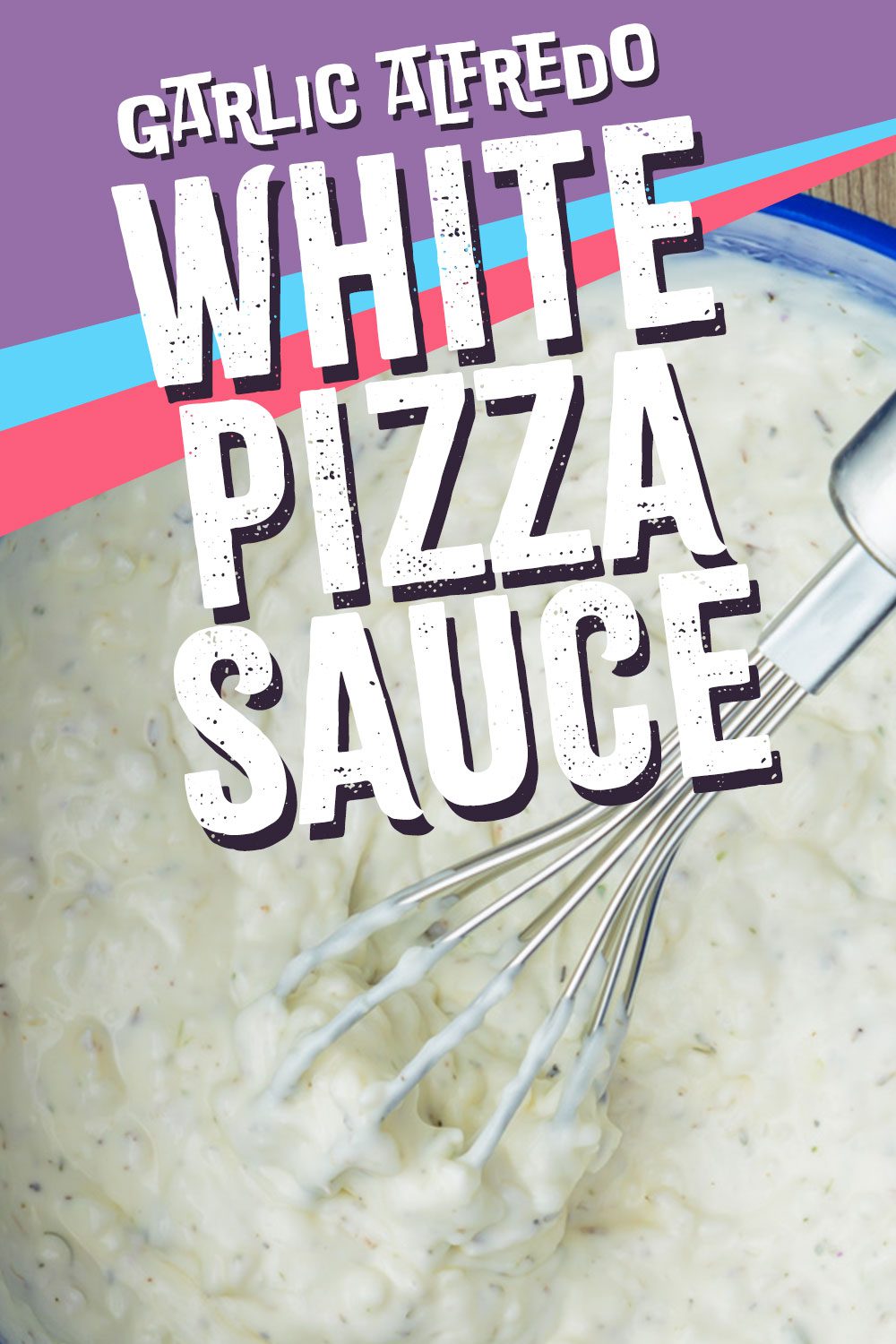 If you want to make a pizza sauce that's classic and full of tomatoes, you'll want to make this 5-minute homemade pizza sauce instead. Or if you want another white sauce that's pure decadence and works just as good in pasta or on a pizza, this 5-ingredient alfredo sauce is a must-try.
---
How to Make White Keto Pizza Sauce
Sometimes I like to switch things up with my pizza toppings by making this fantastic low carb white pizza sauce. It's just packed full of garlicky goodness for garlic lovers like me, and the recipe is so easy, too!
Combine the ingredients. Combine the heavy cream, cream cheese, grated Parmesan cheese, olive oil, chopped onion, minced garlic, dried thyme, salt, and pepper in a small bowl and mix to combine.
Spread evenly on the pizza. Don't put too much sauce, otherwise it will drown out your pizza crust. About ⅓ to ½ cup of pizza sauce works for a 9-inch pizza crust.
Refrigerate. Refrigerate the remaining sauce in a jar until you're ready to use it.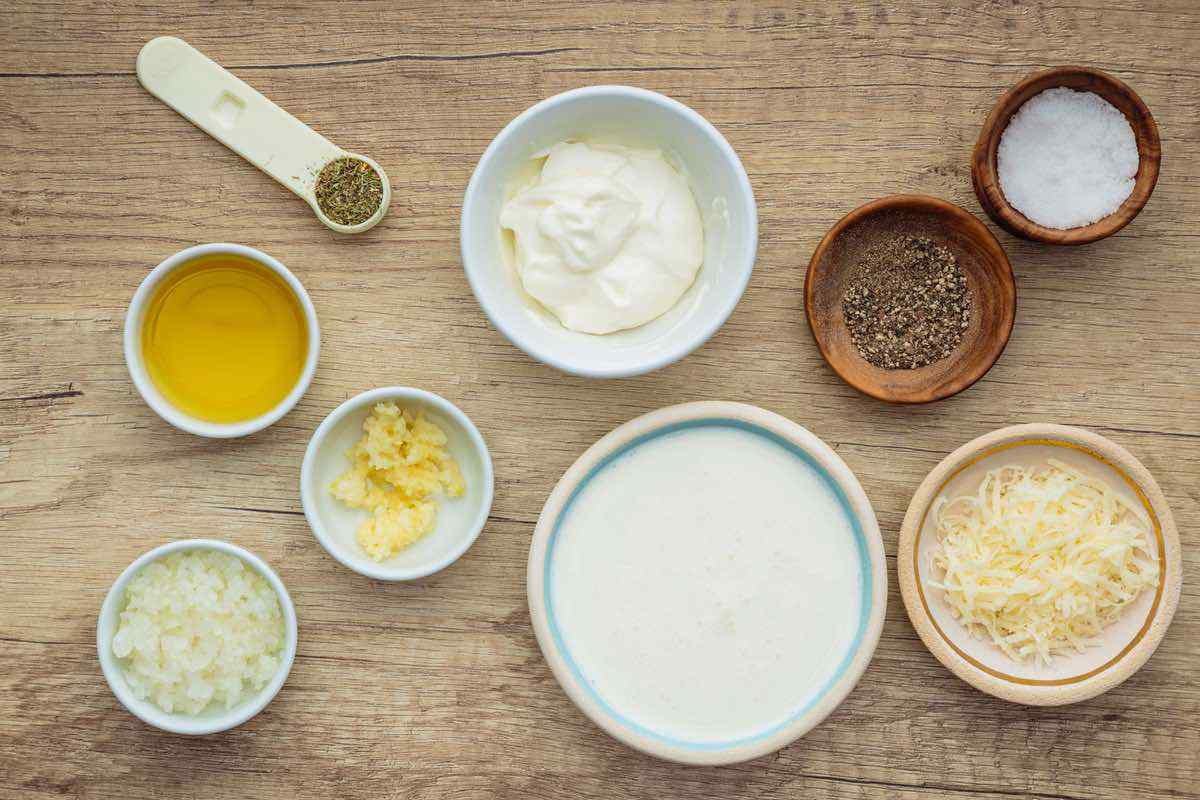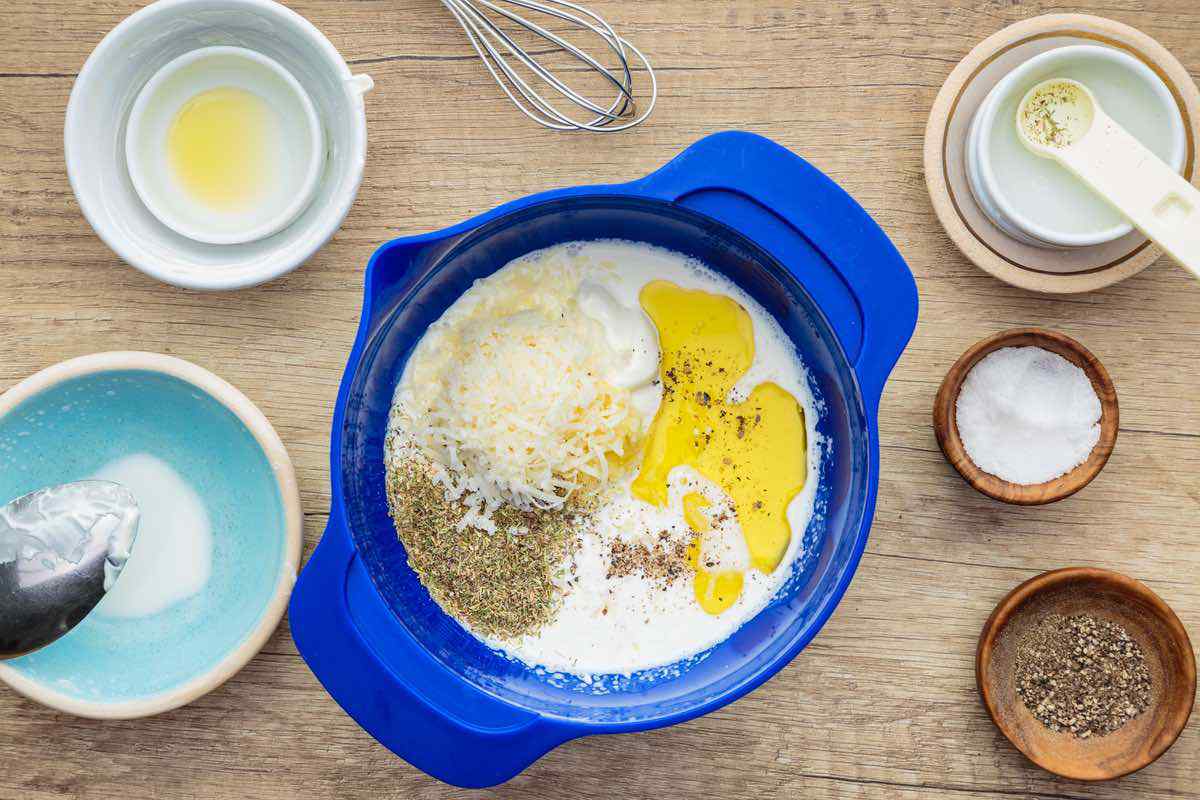 You may also like: Crustless Skillet Pizza
---
Best White Pizza Toppings
Certain toppings definitely pair better with white garlic pizza sauce than others. Here are some of my favorite toppings to pair with this sauce recipe:
Fresh arugula and prosciutto
Fresh truffle (or truffle oil) and wild mushrooms
Italian sausage and tomato slices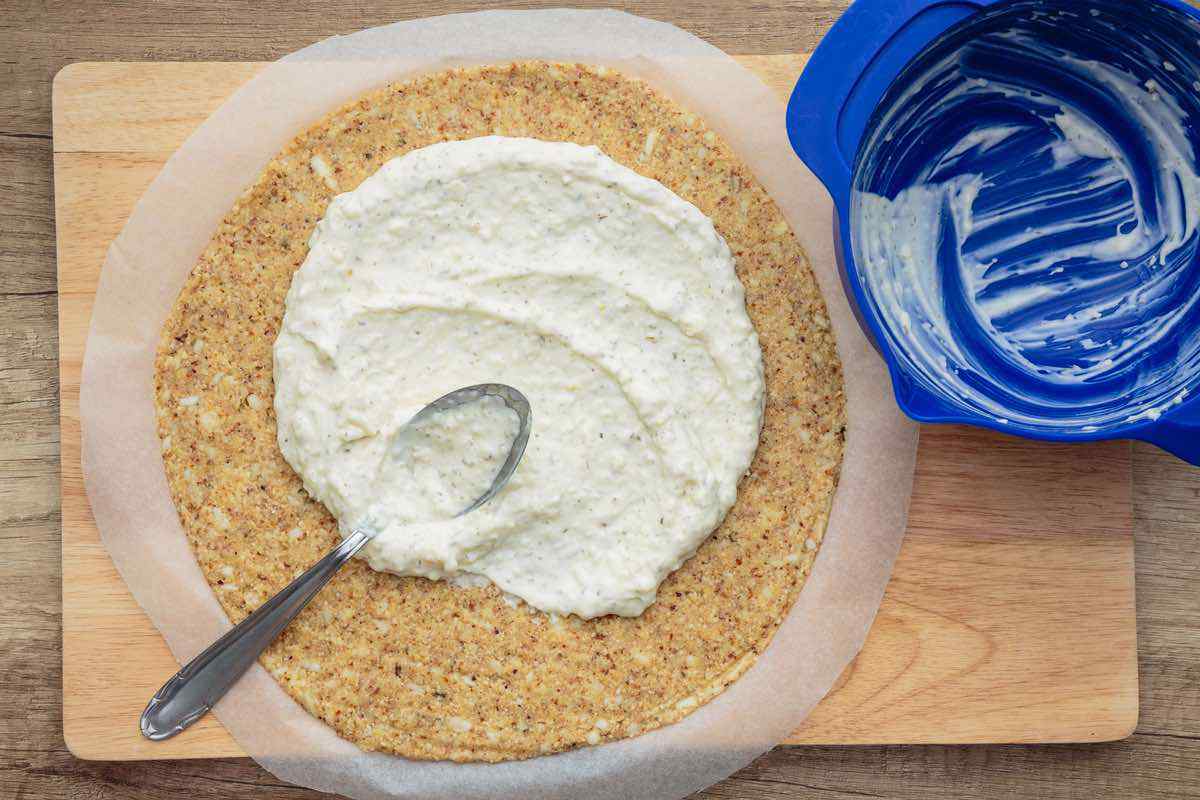 What Makes Low Carb White Pizza Sauce So Good For You?
Perhaps the best thing about making this white pizza sauce is the fact that it also happens to be super good for you. Here are a few reasons why.
Excellent source of both protein and quality fats from using heavy cream, cream cheese, Parmesan, and olive oil
Olive oil is also proven to help protect against cardiovascular disease (1)
Garlic and onion both have demonstrated anti-inflammatory and cancer preventing properties (2)
Provides an abundance of antioxidants that help to protect against diseases thanks to antioxidant-rich ingredients like thyme, olive oil, garlic, and onion
Also, make sure to make this easy low carb marinara sauce if you want a good dip for your white garlic pizza!
---
Can I Make White Pizza Sauce Ahead of Time?
One of the best things about making homemade pizza sauce recipes like this one is the fact that you can easily make them ahead of time to use for later. This white pizza sauce is no different.
As long as you keep the sauce stored inside of a glass jar or airtight container, it will keep in the fridge for up to one week before it goes bad.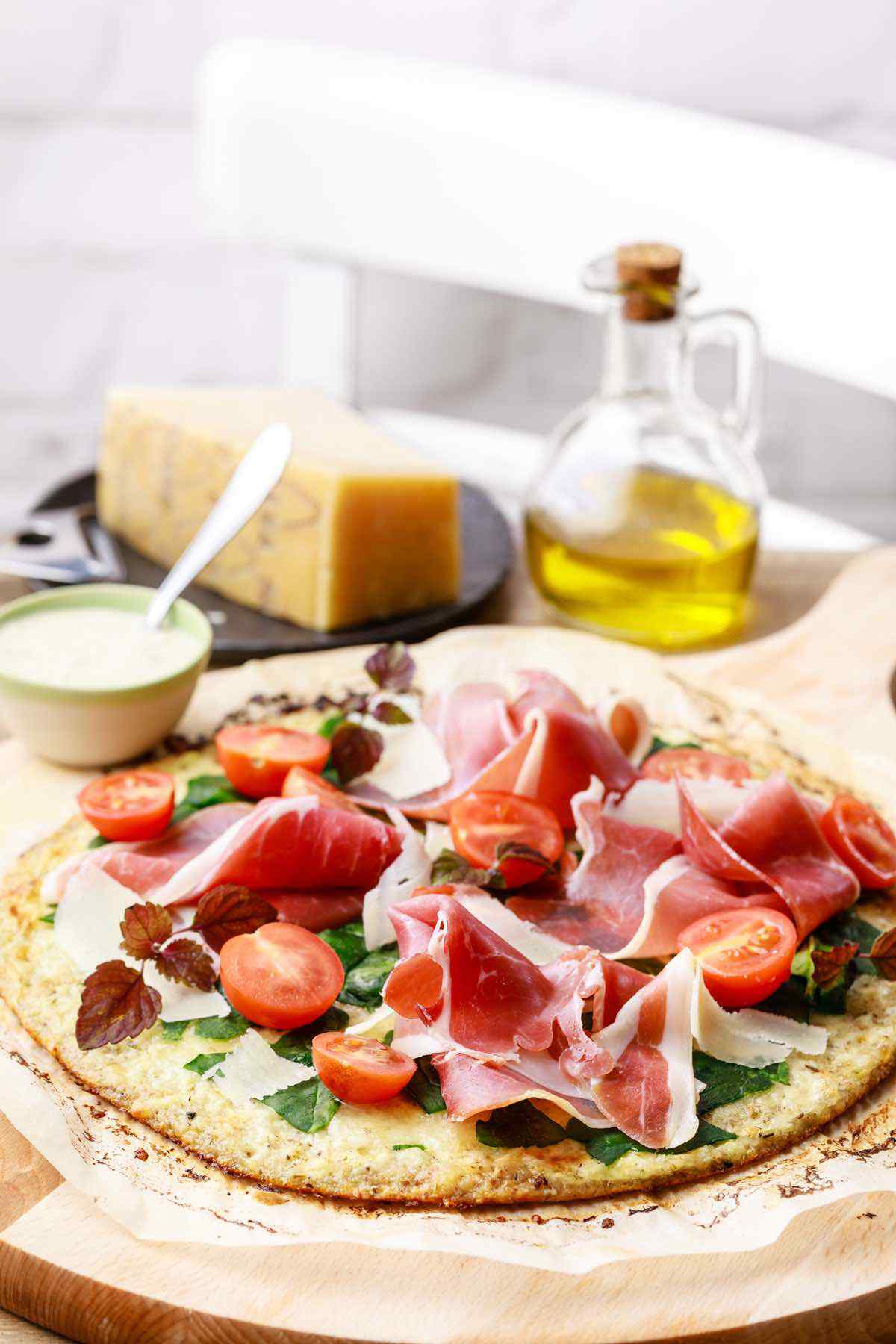 Best Way to Freeze and Reheat White Pizza Sauce
If you want to freeze this keto-friendly pizza sauce to use later, you can definitely do that as well. I usually just scoop the sauce into a freezer-safe bag by the spoonful and then seal the bag up, being careful to squeeze out as much air as possible from the bag.
Next, you'll want to put your bag inside of another freezer-safe container. The reason for this is that certain ingredients (like milk and cheese) can actually absorb other odours from inside of your freezer, so it's best to double layer them like this.
You'll be able to freeze your sauce like this for up to 6 months.
How to Reheat White Pizza Sauce
When it comes time to thaw it out, simply take the bag out of the container and leave it in a small bowl in the fridge overnight. Alternatively, if you'd rather heat it up, you can do so by warming it up over a medium low heat.
P.S. If you are a lover of pineapple on pizza, and looking for a quick, no hassle dinner, you need to try this hawaiian pizza sheet pan chicken breast (it's so good!): https://ketopots.com/hawaiian-pizza-keto-chicken
---
Print