Keto Recipes
Quick 3-Minute Keto Whipped Cream (Fluffy and Thick)
If you haven't been following a keto diet for very long, you may be wondering how else you can elevate your dishes and desserts. For desserts, you can't go wrong with a little whipped cream. Flavored whipped creams are my absolute fave when it comes to coffee or pie, and with this classic keto whipped cream recipe, you can change it up to suit whatever dish or dessert you have in mind.

Feel free to check out some of my other favorite recipes for whipped cream:
It's so simple to make, too! All you need are heavy cream, sweetener and some vanilla extract. Typically, store-bought varieties of whipped cream contain refined sugars and other additives, so we're keeping it nice and simple with just these three.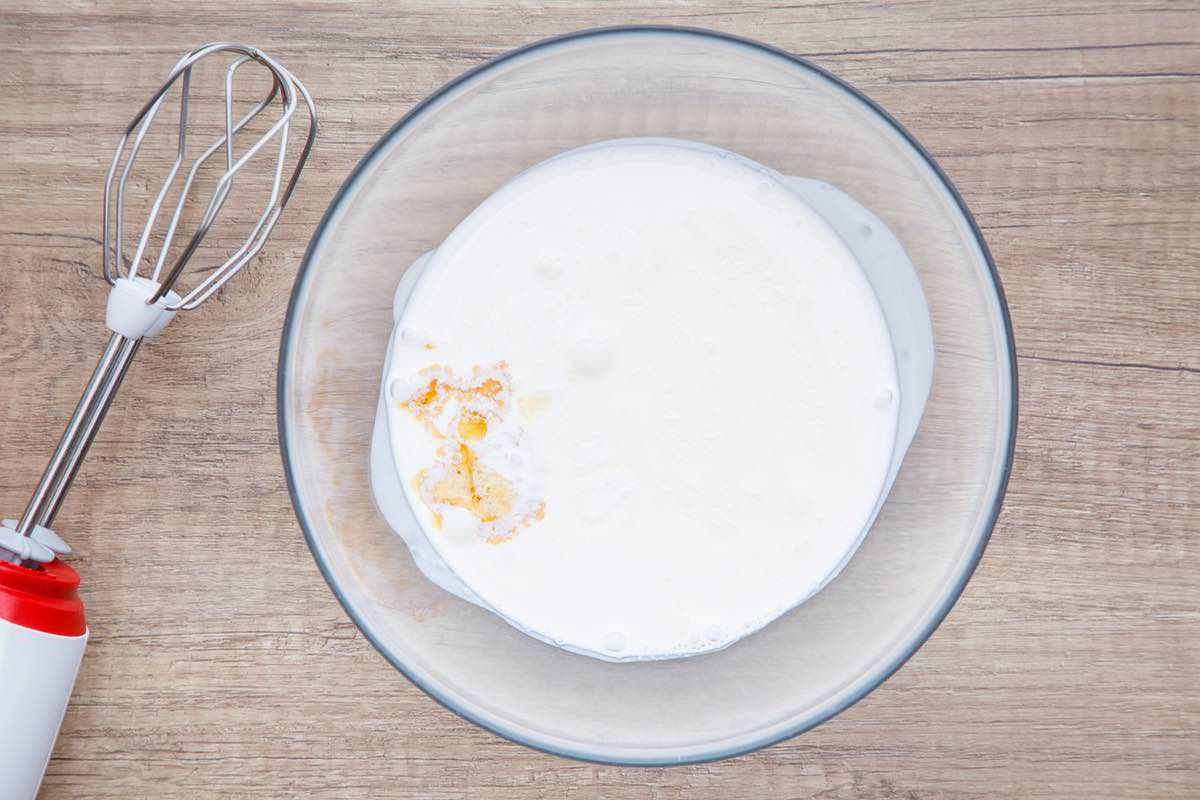 Simply whisk the three ingredients together for about 2-3 minutes or until stiff peaks form. Once whisked, your whipped cream can keep in the refrigerator for up to 24 hours or so.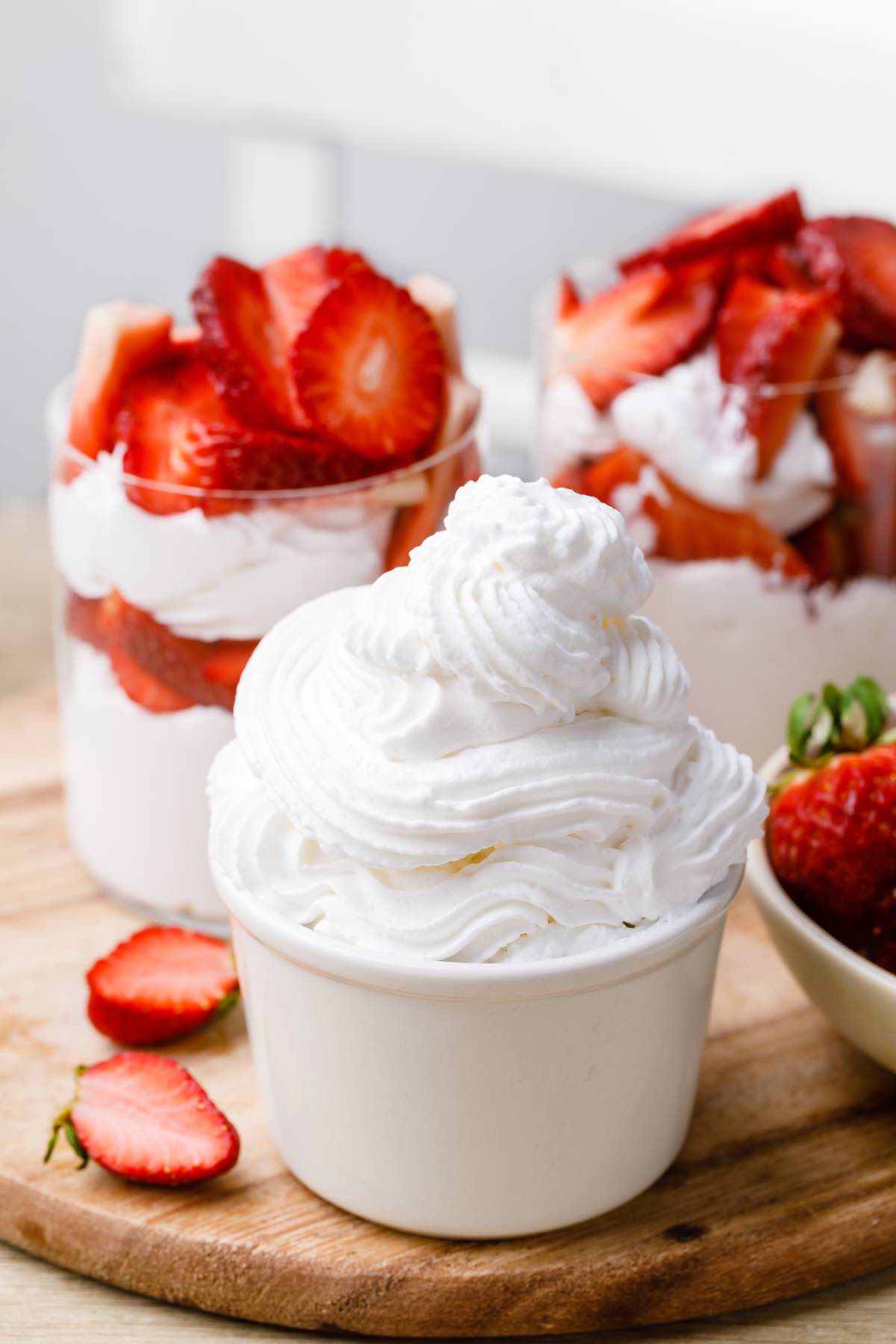 Why Does My Whipped Cream Get Runny?
If your cream refuses to form into stiff peaks or resemble that whipped cream consistency even after whisking for more than 2-3 minutes, it's probably because of the cream you used. Try different brands of heavy cream to see if that has any effect on the finished product.
Also, do not use all-purpose cream because it tends to be a little too heavy and runny. Heavy cream or whipping cream works best for this.
How Long Does Whipped Cream Last in the Fridge?
After whisking, your whipped cream can be stored in the fridge for up to 24 hours without it losing too much of its volume. Beyond that, you will need to re-whisk. If you plan to just store the cream, sweetener and vanilla mixture in the fridge and whisk when needed, the mixture will keep for about 2-3 days.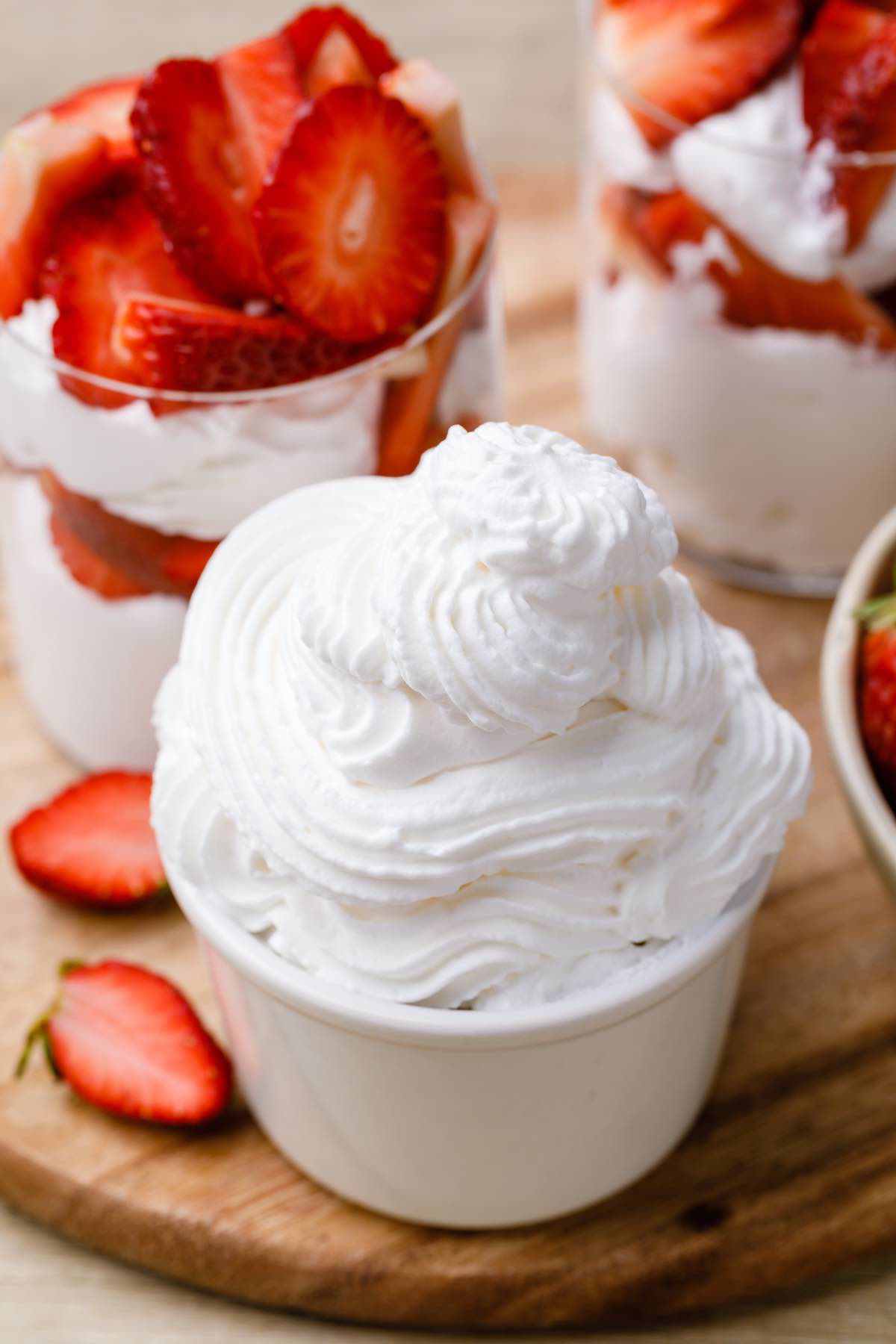 Can I Use A Whipped Cream Canister with This Recipe?
If you have a whipped cream canister, you can use this mixture with it, absolutely. The whipped cream canister will infuse the mixture with air, making it light and fluffy without having to whisk it.
Print Recipe
Quick 3-Minute Keto Whipped Cream (Fluffy and Thick)
Author:
Prep Time:

3 minutes

Total Time:

3 minutes

Yield:

8

1

x
Scale
1 cup heavy cream, chilled
2 tsp granulated Stevia or other low carb sweetener to taste 
1 tsp vanilla extract
Pour the heavy cream in a large bowl. 

Add the sweetener and vanilla extract. 

Whisk on medium high speed for 2-3 minutes or until medium to stiff peaks form.

Use immediately or cover and chill in the refrigerator for up to 24 hours.
More Creamy Keto Recipes: