Keto Recipes
Quick and Easy Protein-Packed Keto Vanilla Shake
Today I'm going to share with you guys one of my absolutely favorite post-workout protein shake recipes. It makes a quick and easy protein-packed keto vanilla shake that tastes amazing. Wondering what makes this recipe one of my favorites? It's all about the simplicity on offer — you're getting a lovely vanilla flavor provided by the combination of pure vanilla extract and vanilla protein powder, liquid Stevia helps to sweeten the shake, and a mix of heavy cream and unsweetened almond milk help to round the whole thing off in a tasty low carb, high fat way.

There's Nothing Wrong With a Plain Vanilla Style
As I briefly mentioned above, you're getting a one-two punch of great vanilla flavor in this shake thanks to the combination of vanilla protein powder and pure vanilla extract. If you've been wondering about the best type of protein powder to use when making keto-friendly protein shakes, then fret not, I've got you covered. I use a vanilla protein powder made by Perfect Keto, as it includes grass-fed collagen and MCT oil powder in a great tasting low carb protein powder. You can get some for yourself by clicking here.
In order to further increase the amount of vanilla taste in this shake, I also tend to use unsweetened vanilla almond milk when I make it. While it's perfectly acceptable to use full fat milk if you'd rather (more great fat calories!), the only type of dairy product that I do well with is butter, so I stick with the almond milk. It provides a nice amount of essential nutrients and because it's made from raw almonds, it provides nearly all of the same benefits as you would get from eating them — such as improved cholesterol levels and a reduced risk of cardiovascular disease. (1)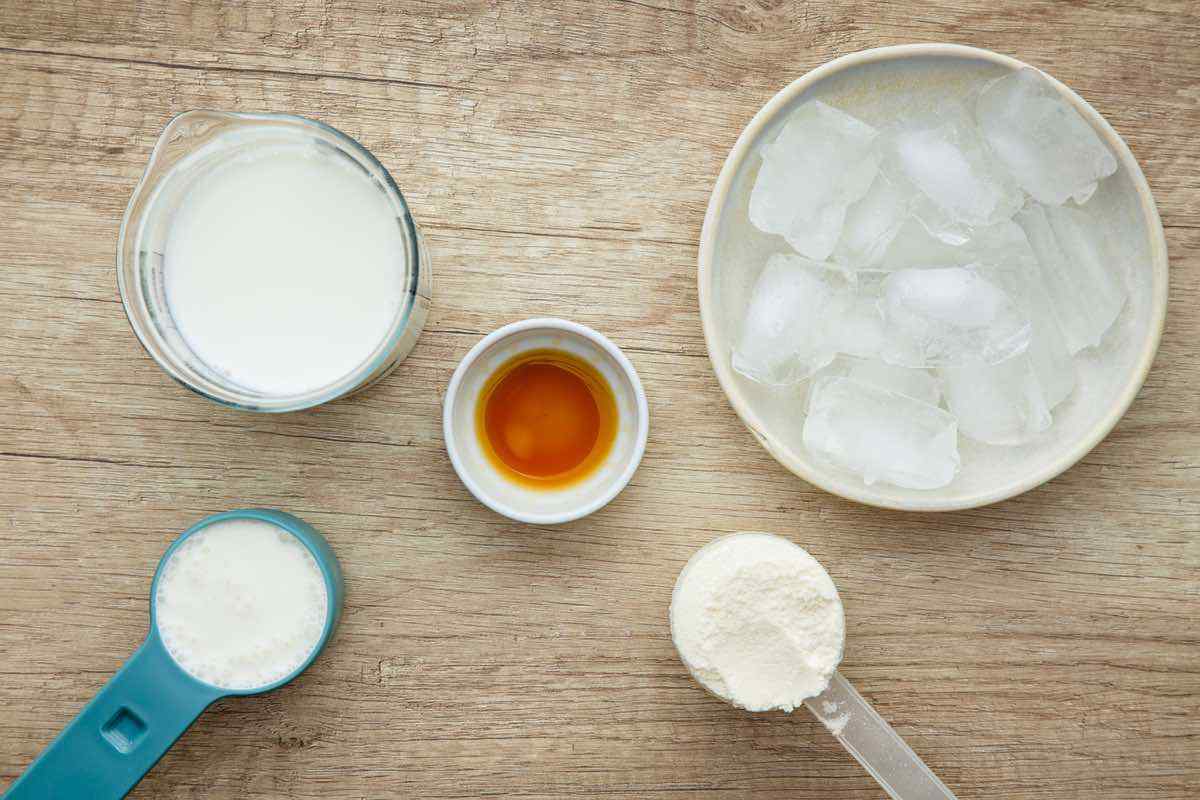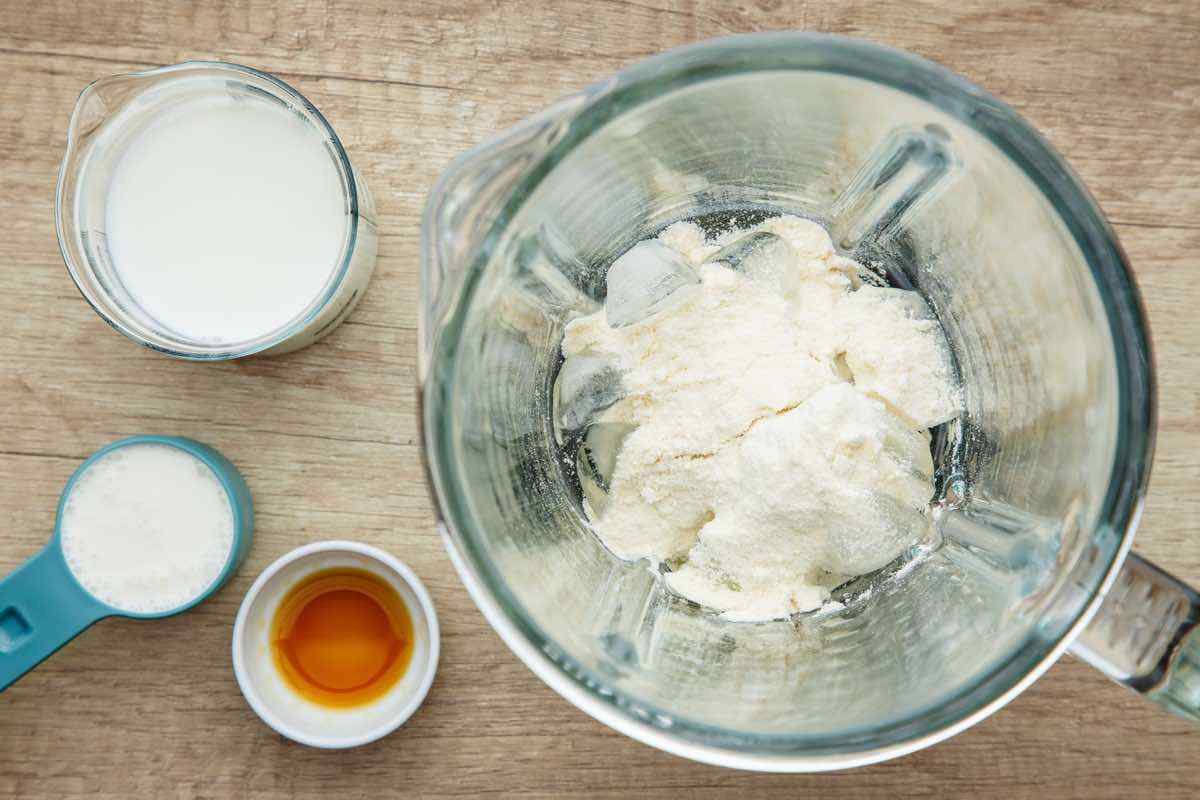 Since this is also a keto style shake recipe, you'll also obviously be needing a quality fat source for your body to burn. Heavy cream is added into the shake to provide just that, giving your body a source of fuel to help keep your body in a state of ketosis, while energizing you for your workouts and providing all of the associated metabolic benefits of burning ketones instead of glucose. (2)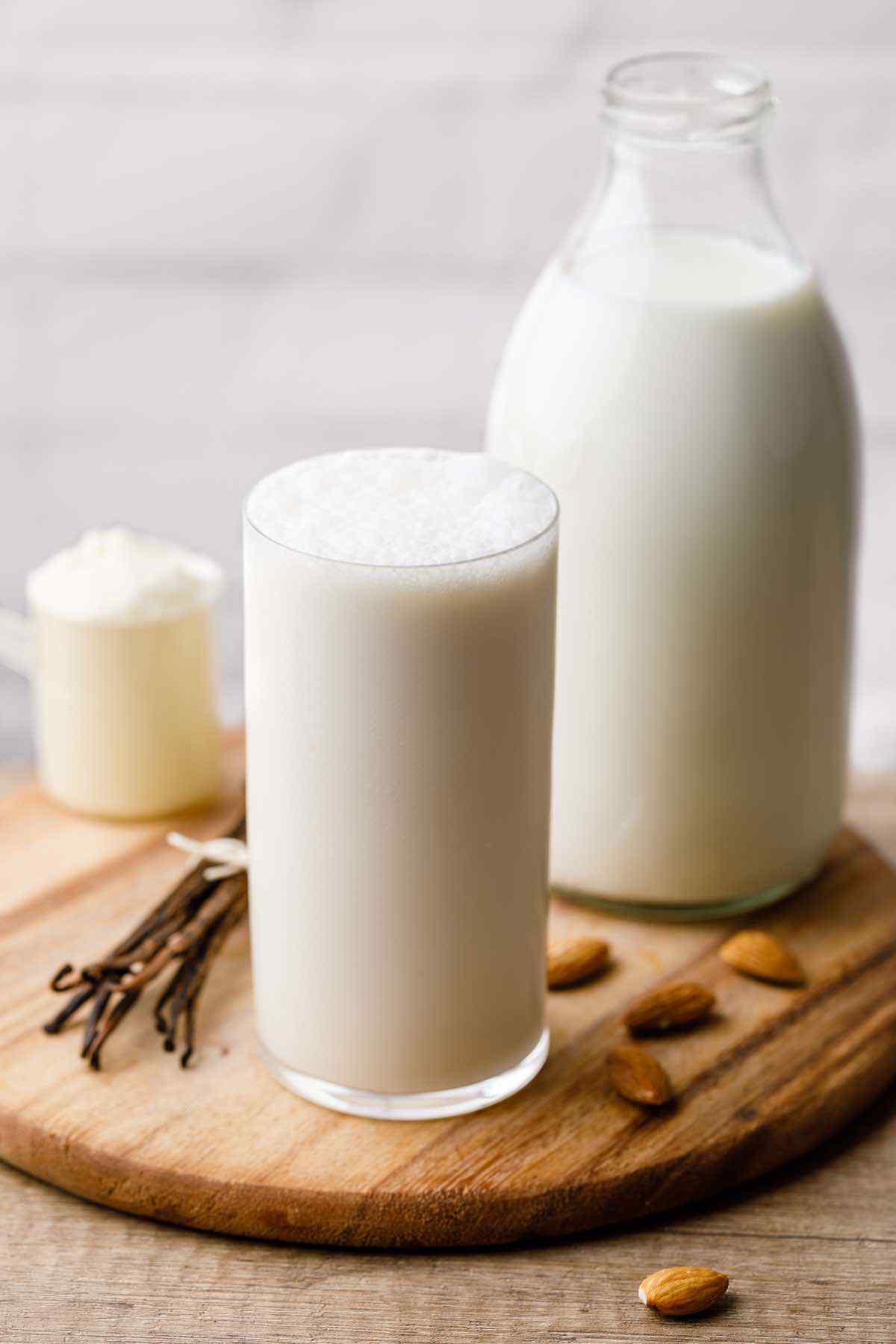 It's also possible to add in a few extra ingredients if you're looking for some ways to increase the fat content even more in order to make the shake more keto-friendly. Here are some of my favorite options to up the fat content:
Coconut Oil – A keto staple, it's an excellent source of saturated fats (especially MCT fats) that also adds a delightfully tropical-like flavor to your shakes, making them taste more like a pina colada.
Flaxseed Oil – Another great oil to add to your shakes, flaxseed oil is an excellent source of essential fatty acids that provides both omega-3 and omega-6 fats in the proper ratio.
Chia Seeds – While I usually prefer to add chia seeds to my smoothies, they also work great in protein shakes as well, providing a solid amount of omega-3 fats and dietary fiber.
More Keto Protein Shake Recipes:
Raspberry Chocolate Keto Protein Shake – Low Carb Chocolate Goodness
Print Recipe
Quick and Easy Protein-Packed Keto Vanilla Shake
Author:
Prep Time:

5 minutes

Total Time:

5 minutes

Yield:

1

1

x
Scale
1 scoop (1 oz) vanilla protein powder
½ tsp vanilla extract
¼ cup heavy cream
½ cup unsweetened almond milk
1 cup ice cubes
liquid Stevia to taste
Place all the ingredients in a blender and blend until smooth.
Serve immediately.