Keto Recipes
Low Carb Vanilla Keto Protein Shake (Quick and Easy)
Today I'm going to share with you guys one of my absolutely favorite post-workout protein shake recipes. It makes a quick and easy vanilla keto protein shake that tastes incredible and gives your body exactly what it needs.

How to Make a Low Carb Keto Protein Shake
Keto protein shakes are an incredibly convenient option for making a quick and nutritious meal replacement in a hurry. Check out how I make one of my all-time favorites: the humble low carb vanilla shake.
Add the ingredients to the blender. Add in the scoop of vanilla protein powder, pure vanilla extract, heavy cream, unsweetened almond milk, ice cubes, and liquid sweetener into the blender.
Blend. Blend until smooth.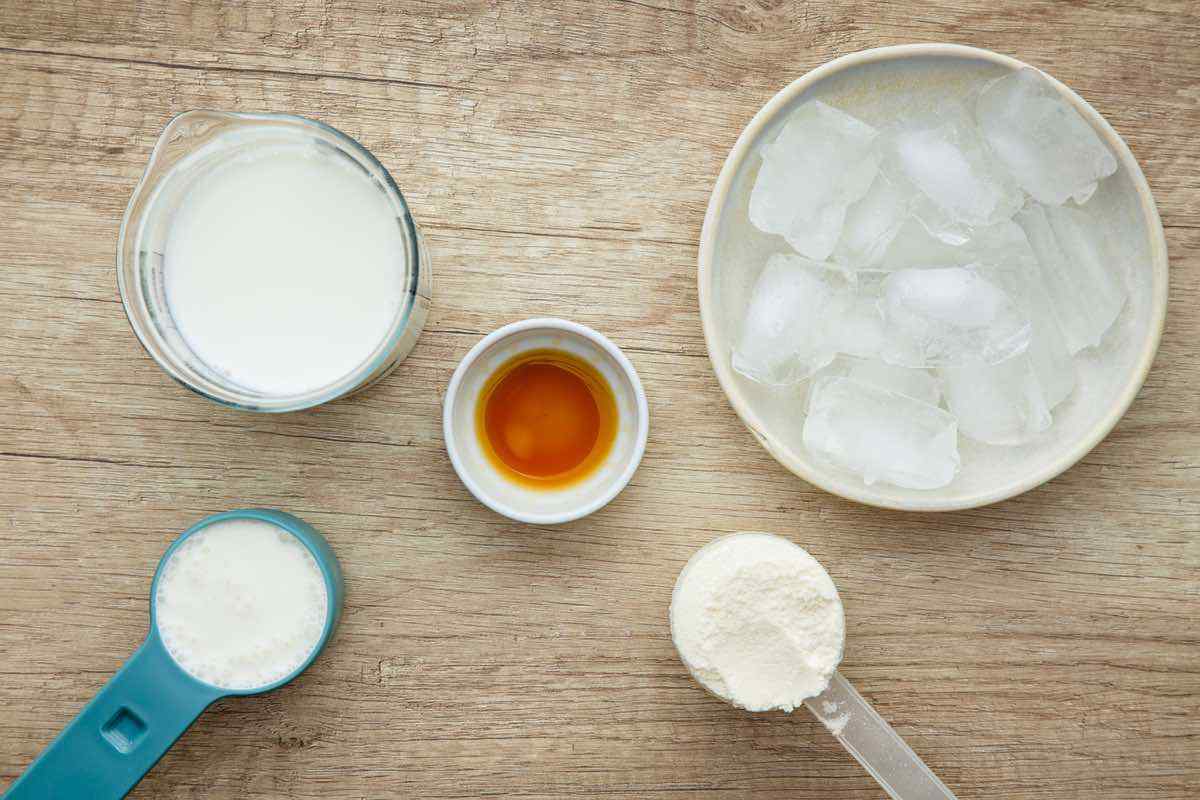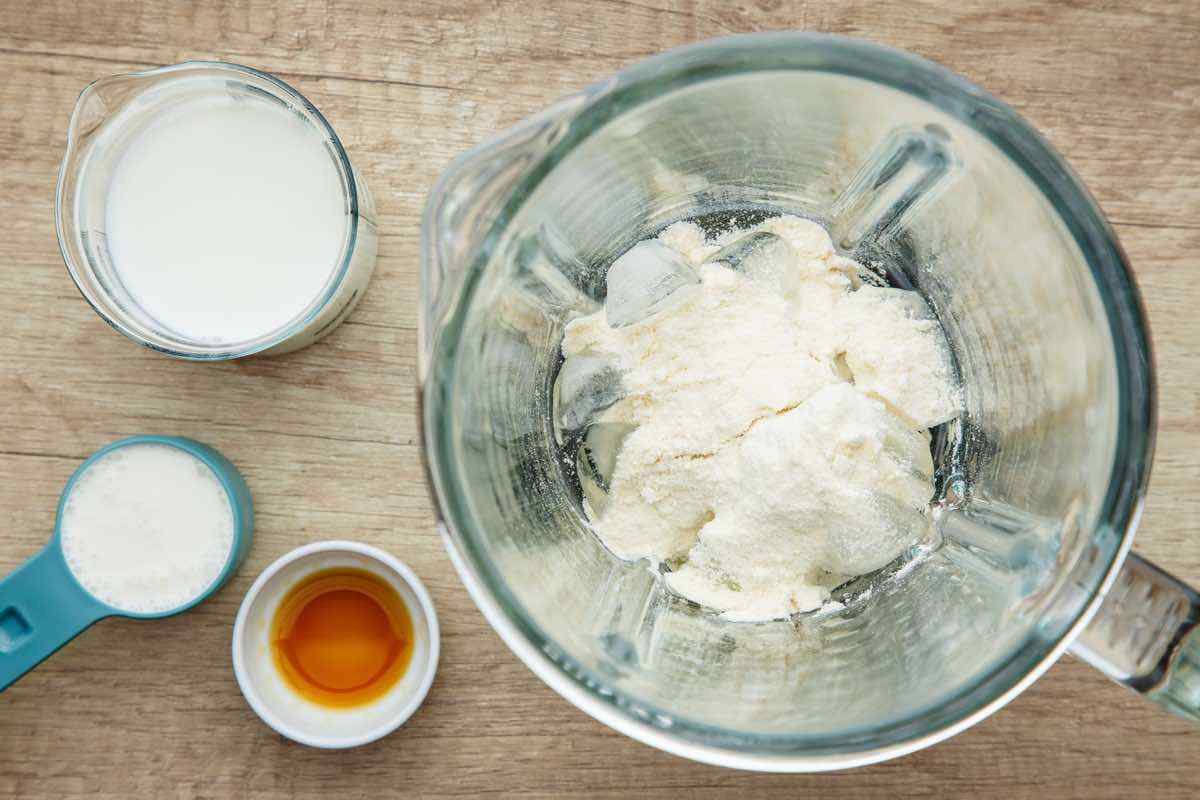 3 Health Benefits of Drinking Keto Protein Shakes
This vanilla shake doesn't just taste great; it's actually really beneficial for your health once you take a look at the ingredients. Here's a quick breakdown:
Reduced risk of cardiovascular disease. Almond milk (and almonds in general) are well known to help lower harmful LDL cholesterol levels while improving the beneficial HDL cholesterol levels in your bloodstream, which in turn can help to reduce your risk of heart disease and stroke. (1)
Fuel for keto dieters. If you are indeed following a strict keto diet, you'll really appreciate the addition of heavy cream in this recipe. The saturated fat in the cream acts as a source of fuel for your body to burn ketones instead of glucose, giving you all of those great ketogenic health benefits. (2)
Packed full of protein and essential fats. This shake provides you with literally everything that your body needs while following a keto. This is doubly true if you make it using a keto friendly protein powder that includes both collagen and MCT oil.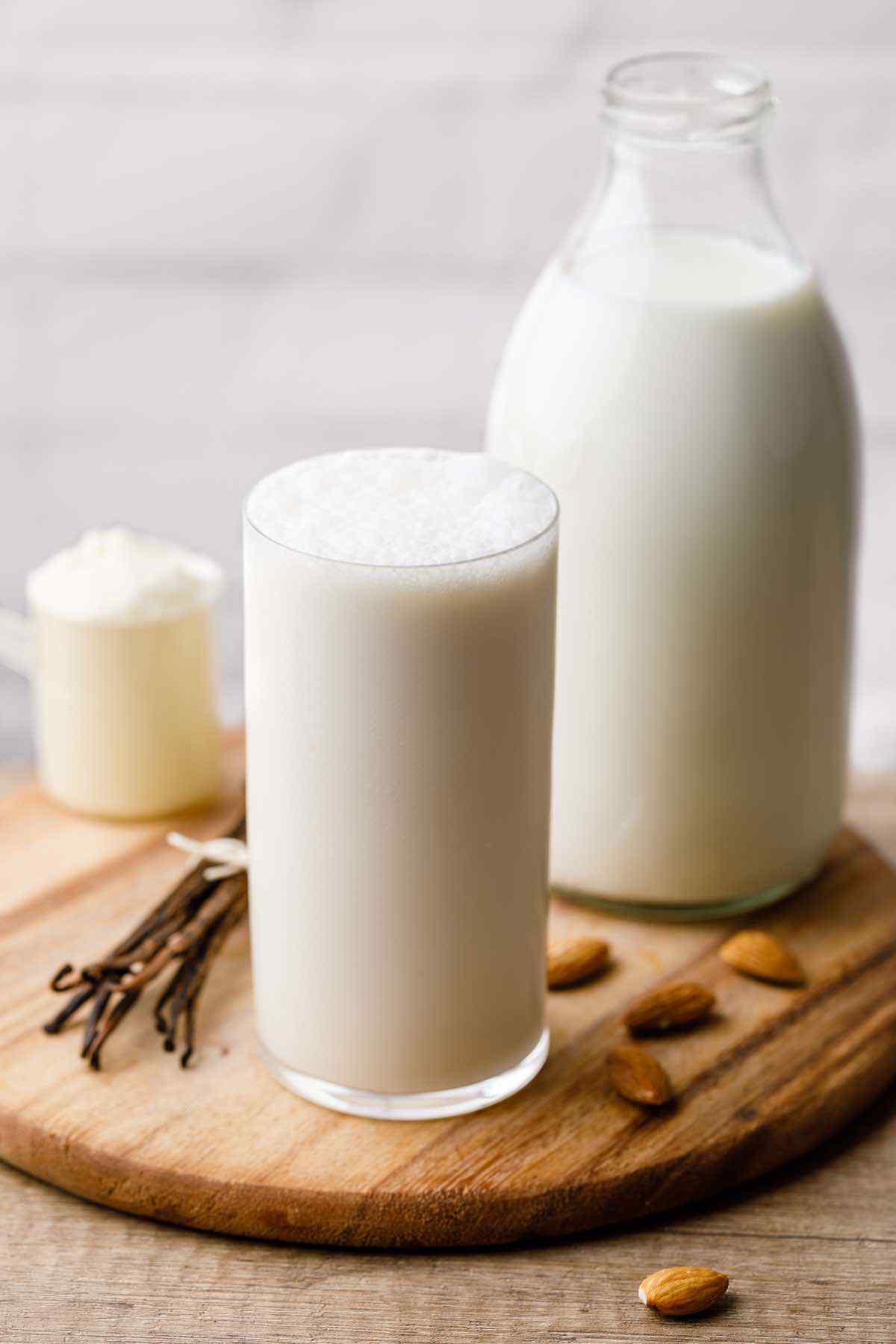 More Good Keto Protein Shake Recipes
---
---
---
---
---
---
Other Ingredients to Add to Your Keto Protein Shakes
It's quite easy to take this vanilla shake recipe and make it even more keto friendly. If you want to up the fat content of your shake, try adding one or a combination of the following:
Coconut Oil – An excellent source of saturated fats (especially MCT fats), coconut oil also adds a mild flavor to protein shakes and further contributes to its smooth texture.
Flaxseed Oil – Another excellent oil to add to your keto protein shakes, flaxseed oil is incredibly beneficial for your health as it provides both omega-3 and omega-6 essential fatty acids in a properly balanced ratio.
Chia Seeds – Even though chia seeds are more commonly used in smoothie recipes, they still make for a great addition to low carb protein shakes thanks to their dietary fiber and omega-3 fatty acid content.
How to Make This Into A Chocolate Or Strawberry Keto Protein Shake
It's incredibly easy to tweak this vanilla shake recipe and make it into a delicious chocolate or strawberry keto protein shake instead.
My go to hack for making low carb chocolate protein shakes is a two-step process – first I swap out the vanilla protein powder for chocolate protein powder, and then I take things a step further by mixing in a bit of raw cacao powder as well. Other than that, the recipe remains identical.
As far as making this shake into a strawberry shake goes, I recommend simply leaving the recipe as is and then adding in one cup of fresh or frozen strawberries when you blend everything together.
Print Recipe
Quick and Easy Protein-Packed Keto Vanilla Shake
Author: ketopots.com
Prep Time:

5 minutes

Total Time:

5 minutes

Yield:

1

1

x
Scale
1 scoop (1 oz) vanilla protein powder
½ tsp vanilla extract
¼ cup heavy cream
½ cup unsweetened almond milk
1 cup ice cubes
liquid Stevia to taste
Place all the ingredients in a blender and blend until smooth.
Serve immediately.
More Good Keto Protein Shake Recipes:
FREE KETO RECIPES + 5-INGREDIENT KETO COOKBOOK

Make sure to sign up for free to get instant access to the 5-Ingredient Keto Cookbook, which includes my favorite 20+ keto recipes of all-time, all under 5 ingredients.