Keto Recipes
Keto Vanilla Cupcakes in a Jar (With Homemade Buttercream)
At first glance, this classic vanilla cupcakes in a jar recipe looks like it's quite a fancy dessert indeed. There's no need to worry if you're a baking novice though, as everyone who knows me knows how much I love simplicity when it comes to my dessert recipes. Despite the fancy final appearance, this cupcake recipe is deceptively easy to prepare. The vanilla cupcakes are gluten and sugar-free and the homemade buttercream frosting is unbelievably delicious — this dessert is definitely a real keto style fat bomb! And unlike the cupcakes that you'll find in the bakery section at the grocery store, there's no need to feel guilty for indulging in these cupcakes. As a matter of fact, this dessert could be a rather useful recipe for helping to keep those unwanted pounds off!

Cupcakes Are Even Better in a Jar
Instead of using refined wheat flour to make your cupcake batter, you'll be opting for coconut flour and baking powder instead. Along with almond flour, I always turn to coconut flour as my go-to keto baking flour because it's such a nutrient-dense option that is perfect for my keto dieting needs. It's a rich source of dietary fiber and it's full of medium chain triglyceride saturated fats, my absolute favorite kind of fatty acid.
It's unfortunate that in this day and age there are still so many people out there who shy away from saturated fats in all varieties, when the most recent research shows that it's an essential fat to include in your diet. In fact, medium chain triglyceride fatty acids have been shown to be incredibly beneficial when it comes to helping people achieve their weight loss goals without negatively impacting metabolic risk factors. (1)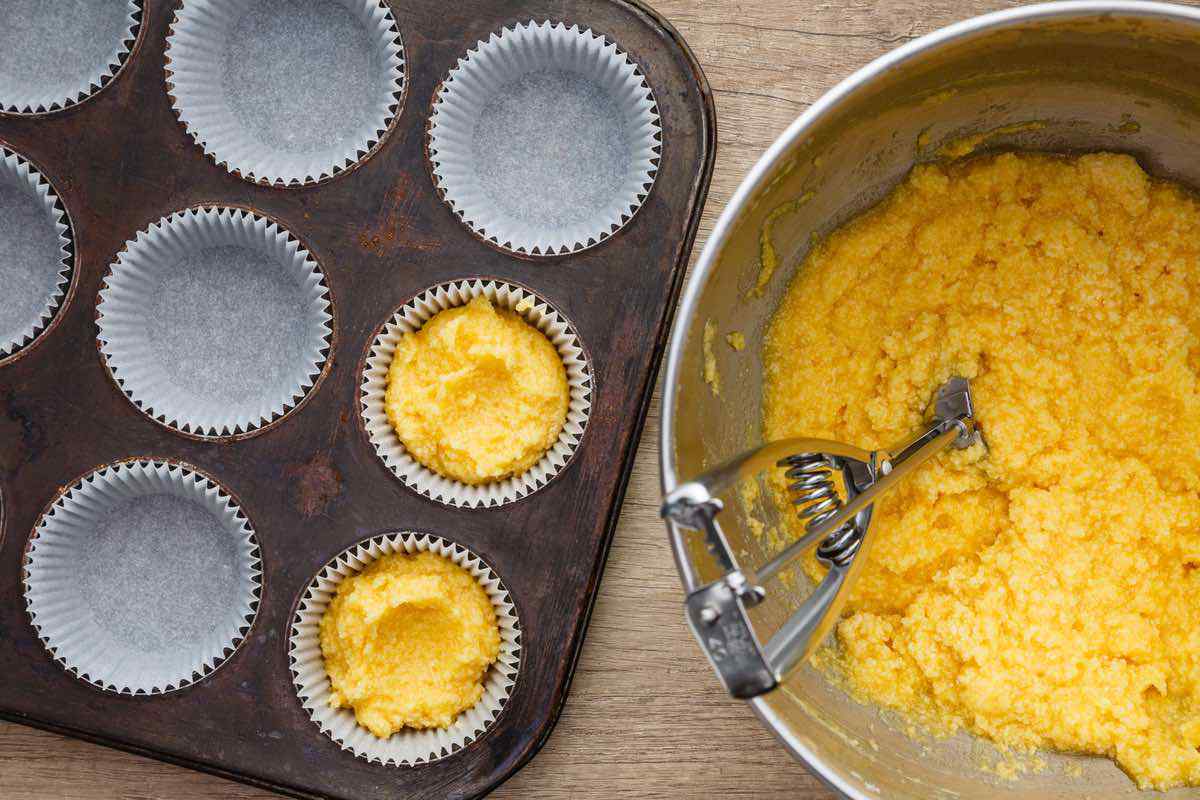 As with our other great keto cake recipes, these cupcakes will also require you to mix together some high quality fat ingredients to make a "wet" mix to pair with the coconut flour mixture. You'll need to beat six large eggs together with a zero calorie sweetener like Stevia for a few minutes, and then reduce the speed in order to add in some unsweetened almond milk, vanilla extract, and melted butter. I strongly recommend that you use grass-fed butter in this recipe, and all of our keto recipes for that matter. It's been proven to possess higher concentrations of omega-3 fatty acids and disease-fighting antioxidants when compared with regular types of butter. (2)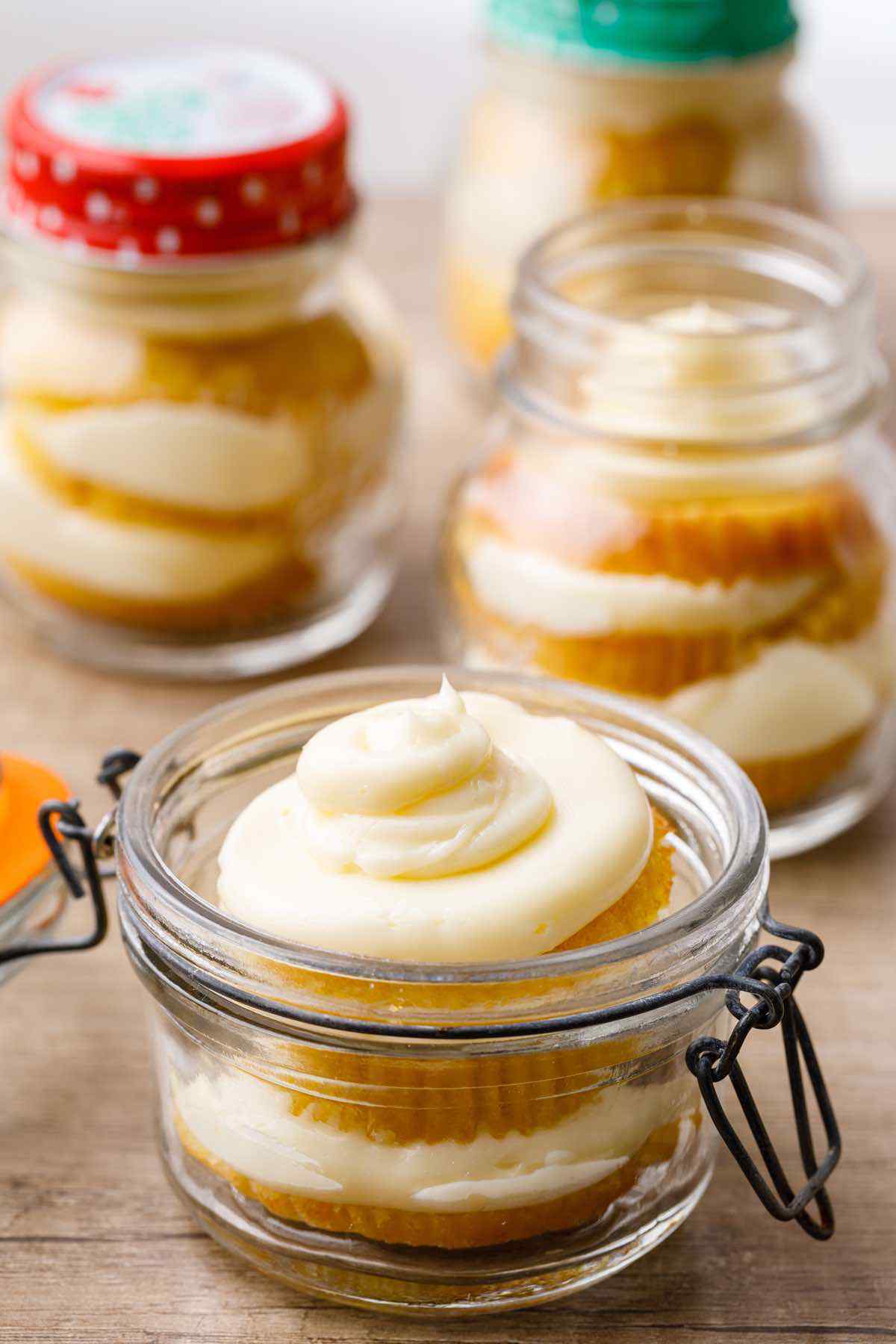 After combining your "wet" mixture with the coconut flour, scoop the batter into your prepared muffin cups and bake them for about 20 minutes. While they're baking, you can make your homemade buttercream frosting by mixing more grass-fed butter and Stevia until they form a smooth and creamy mixture, and then adding in some vanilla extract and softened cream cheese. To finish the recipe off and give this dessert it's fancy layered appearance in a jar, simply follow the directions listed below for cutting the cupcakes into horizontal pieces and layering them in with the frosting. You can then place them in the refrigerator until you're ready to enjoy them.
More Keto Cake Recipes:
Cookies and Cream Keto Ice Cream Cake
Low Carb Keto Coffee Cake with a Crumble Top
Magical Almond Flour Carrot Cake with Rich Cream Cheese Frosting
Classic Keto Lemon Pound Cake (My Kids Love This)
Moist Keto Red Velvet Cake with Cream Cheese Frosting
Flourless Keto Chocolate Lava Cake (This Cake Recipe is the Best!)
Print Recipe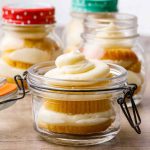 Classic Vanilla Cupcakes in a Jar with Buttercream Frosting
Author: Bree - KetoPots.com
Prep Time:

20 minutes

Cook Time:

25 minutes

Total Time:

45 minutes

Yield:

1

2

1

x
Scale
For the cupcakes:
6 large eggs
½ cup granulated Stevia or other low carb granulated sweetener
tsp vanilla extract
½ cup butter, melted
2 tbsp unsweetened almond milk
½ cup coconut flour
1 tsp baking powder
pinch of salt

For the buttercream:
6 oz butter
4 oz cream cheese
4 tbsp granulated Stevia or other low carb granulated sweetener
1 tsp vanilla extract
To make the cupcakes, preheat oven to 350ºF.
Line a 12-cup muffin pan with paper cups. Set aside.
In a bowl combine the coconut flour and baking powder. Set aside.
In the bowl of a stand mixer fitted with the paddle attachment beat the eggs and sweetener until pale and fluffy, about 3-5 minutes.
Add the melted butter, vanilla extract and almond milk and beat until well combined.
Add in the coconut flour mixture and beat until smooth.
Scoop the batter into the prepared muffin cups.
Bake in preheated oven for 18-20 minutes or until a toothpick inserted into the center comes out clean.
Remove from the oven and allow to cool completely.
To make the frosting, in the bowl of a stand mixer fitted with the paddle attachment beat the softened butter and sweetener, scraping bowl occasionally, until smooth and creamy about 3-5 minutes.
Add the cream cheese and vanilla extract and beat until well combined.
To assemble in jars, cut each cupcakes horizontally to create 3 layers.
Place one cupcake layer into the bottom of small jar.
Top it with a swirl of frosting.
Keep layering cake and frosting until you reach the top of the jar.
Continue until all of the jars are assembled.
Refrigerate until ready to serve.
FREE KETO RECIPES + 5-INGREDIENT KETO COOKBOOK

Make sure to sign up for free to get instant access to the 5-Ingredient Keto Cookbook, which includes my favorite 20+ keto recipes of all-time, all under 5 ingredients.