Keto Recipes
Easy Creamy Keto Tuna Casserole (Family Favorite)
While we've been featuring some really awesome keto-friendly casserole recipes lately, the recipe that I'm about to share with you guys just might be the ultimate casserole dish. It's got absolutely everything that you could ask for from a good keto meal, offering a ton of healthy fats from high quality sources, an excellent amount of protein, and a fantastic mix of low carb veggie options to round the whole thing out. The end result is an easy to make creamy keto tuna casserole that is an absolutely must try, because once you do, I'm 100% positive that it's going to become one of your regular family dinners.

I love classic, 'like your mama made' casseroles like this one. Some of my other favorites are my Taco Casserole, Green Bean Casserole and Sausage and Egg Breakfast Casserole.
How to Make Keto Tuna Casserole
We recently shared a fantastic cheesy broccoli and garlic casserole that manages to make a broccoli meal so incredibly tasty that it's pretty much impossible not to like.
This tuna casserole recipe pulls that very same feat off, by adding blanched broccoli florets into the mix to provide a low carb healthy green option. Even if you're not really a fan of broccoli, I'm certain that you won't mind their inclusion here once you see how tasty this dish turns out. Besides, it's super good for you, providing an abundance of antioxidant and anti-inflammatory benefits, helping to prevent many types of chronic disease. (1)
After blanching your broccoli florets, set them aside and heat up a bit of olive oil over a medium heat in a large skillet. Along with all of the other great fat sources used in this casserole, cooking with olive oil adds even more heart healthy monounsaturated fatty acids that have been proven to help reduce your risk of heart attack and stroke. (2) Add in your chopped onion, celery, garlic, and green chiles, and once they're cooked, remove them from the heat.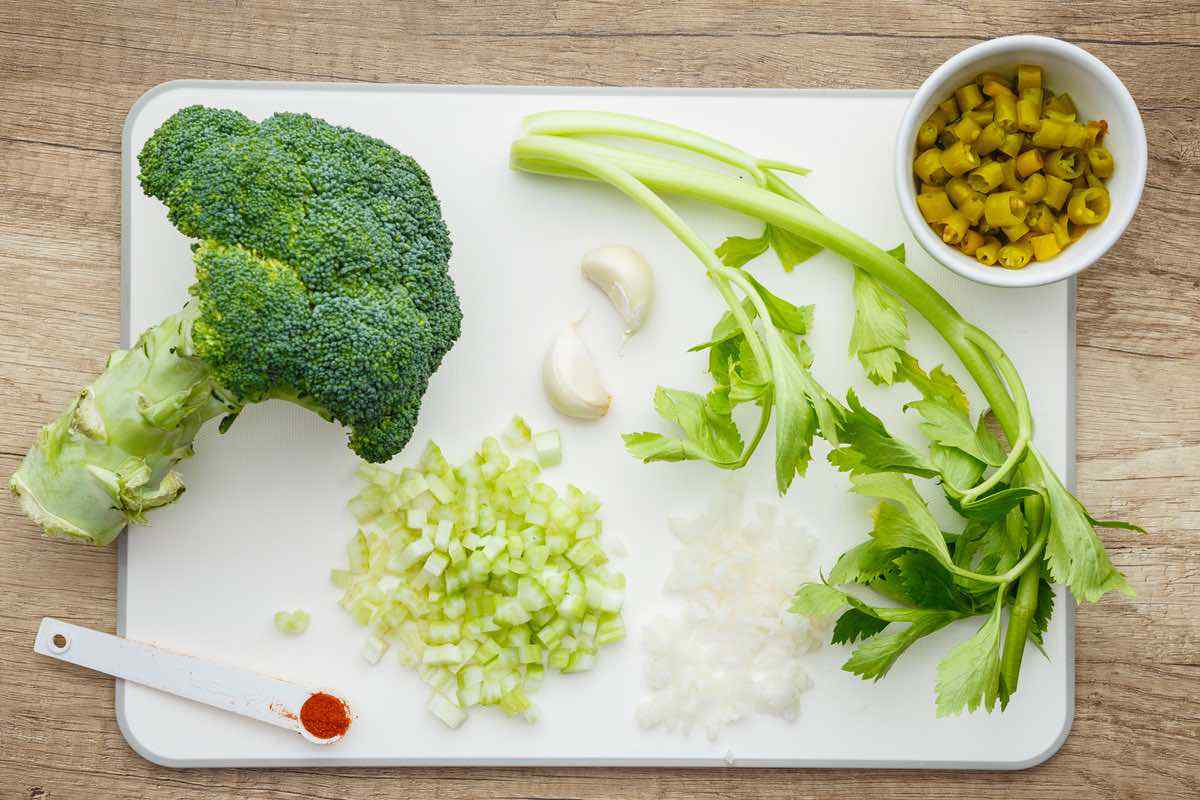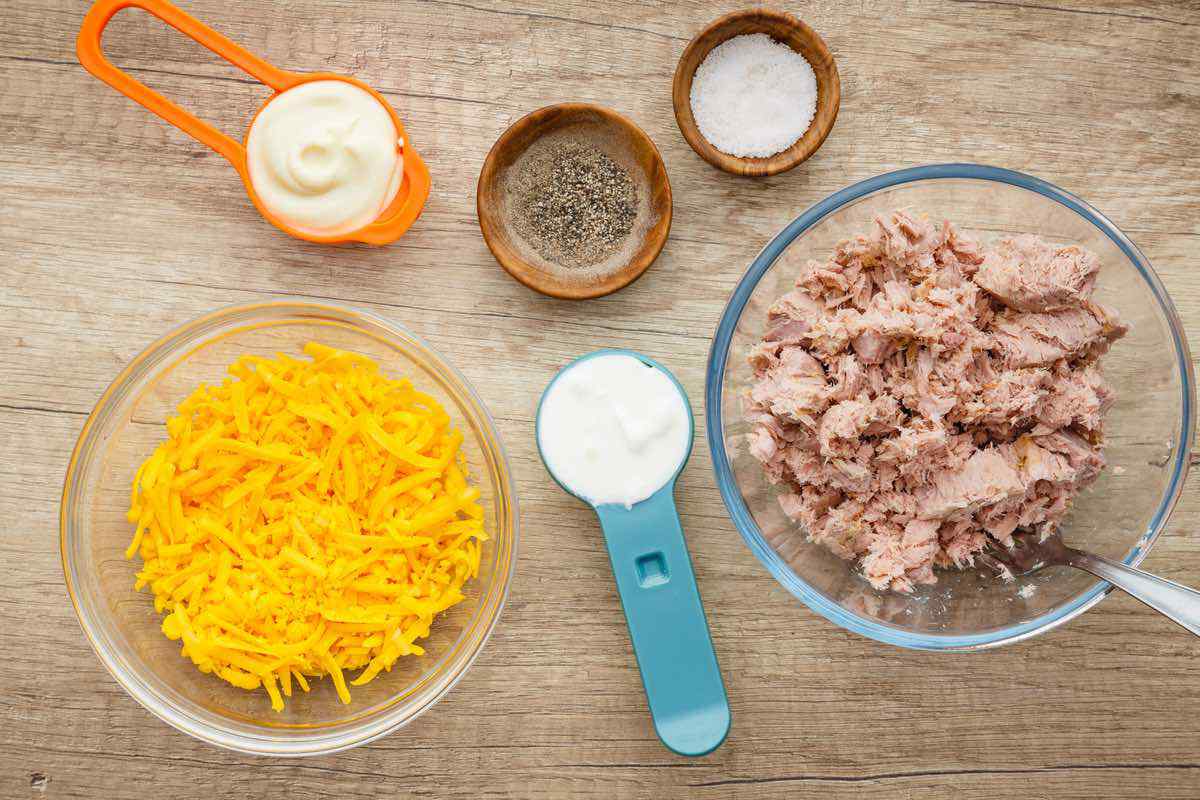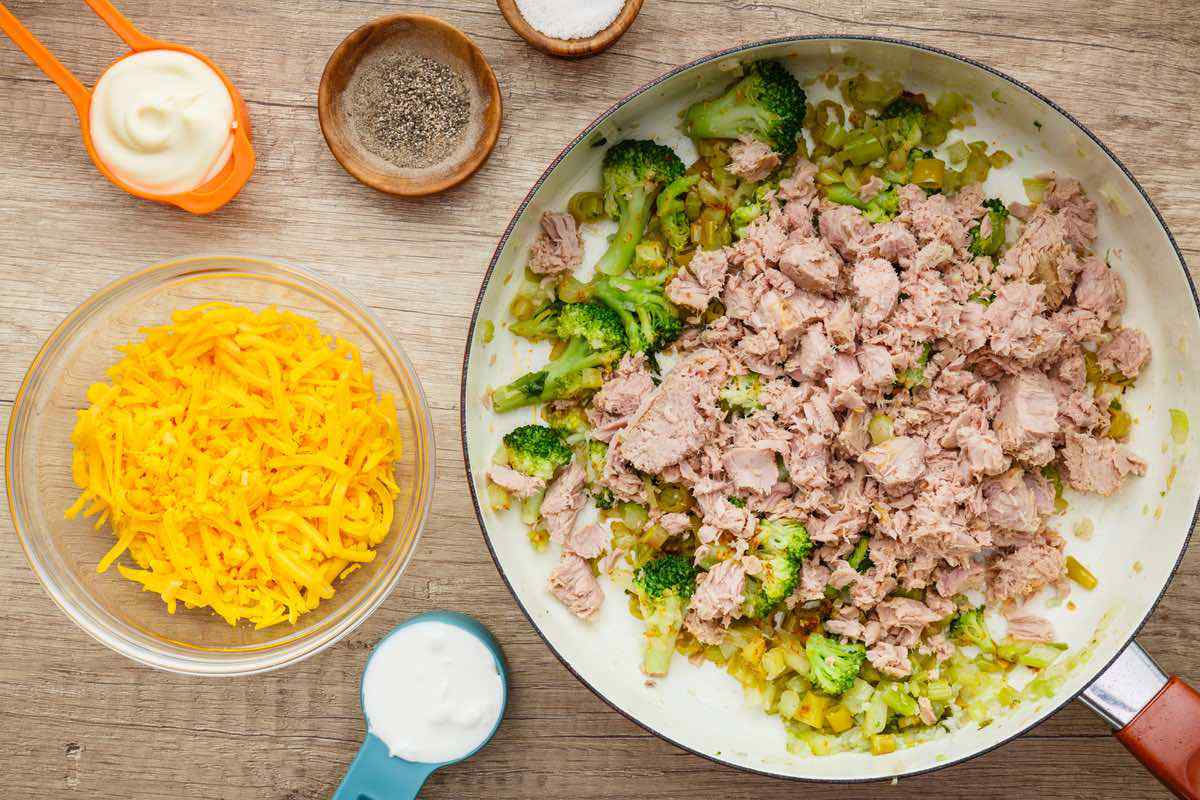 With all of your veggies prepared, you can now mix in your broccoli florets and the drained tuna into the skillet. Add in a bit of cheddar cheese and mix everything until it's all well combined.
Tuna is one of my favorite seafood options to enjoy, as it's absolutely perfect for keto dieting. It's fairly cheap, provides plenty of protein, and it's a fantastic source of omega-3 fatty acids. Just be sure to check the source of your tuna, as not all canned tuna options are created equally. In fact, different canned tunas can actually have dramatically different omega-3 amounts. (3)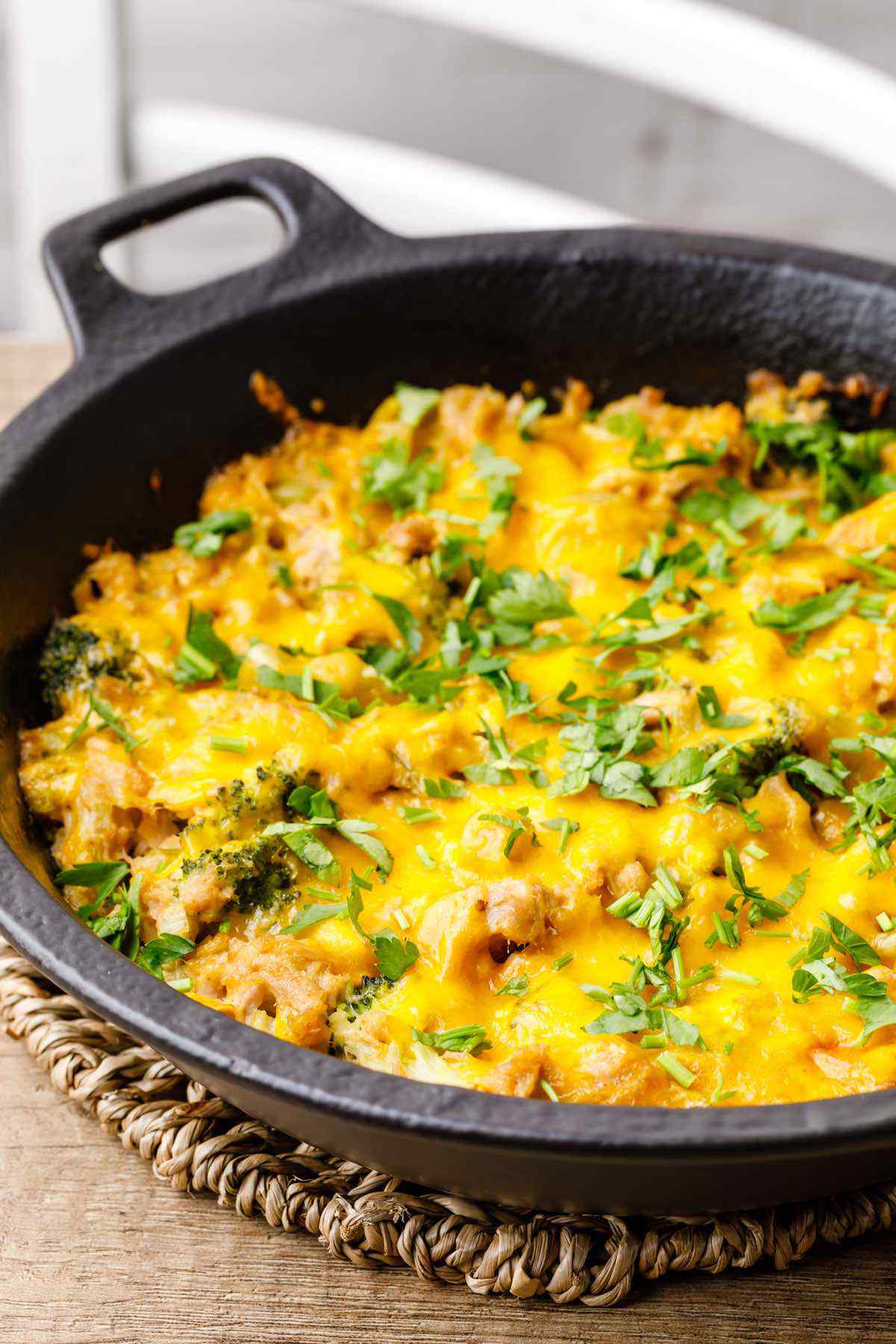 All that's left to do now is to mix in the heavy cream, mayonnaise, and some chili pepper, which helps to add a slightly spicy element to this casserole dish. Mix everything together once more until your casserole mixture is nice and creamy, season it with a bit of salt and pepper, and then transfer it into a casserole dish.
Before you bake it, sprinkle a bit of shredded cheddar cheese over top of it, and then don't forget to sprinkle some parsley over top as well once it comes out of the oven.
More Keto Casserole Recipes:
Print Recipe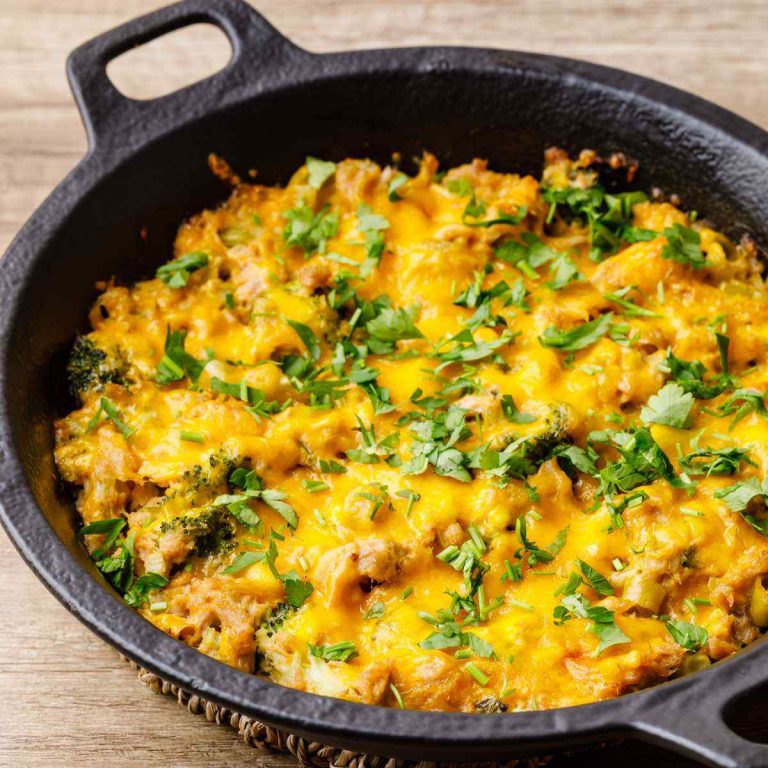 Easy Creamy Keto Tuna Casserole
Author: ketopots.com
Prep Time:

15 minutes

Cook Time:

30 minutes

Total Time:

45 minutes

Yield:

4

1

x
FREE KETO RECIPES + 5-INGREDIENT KETO COOKBOOK

Make sure to sign up for free to get instant access to the 5-Ingredient Keto Cookbook, which includes my favorite 20+ keto recipes of all-time, all under 5 ingredients.
Scale
1 ½ cups broccoli florets
1 tbsp olive oil
2 tbsp chopped onion
2 garlic cloves, minced
1 large celery stalk, diced
1 (4.5 oz) can chopped green chiles
¼ cup mayonnaise
¼ cup heavy cream
4 (2.8 oz) cans water packed tuna, drained
1 cup grated cheddar cheese
1/4 tsp chili pepper
2 tbsp chopped parsley
salt and pepper to taste
Blanch the broccoli in a large pot of well salted boiling water, until barely tender, 2-3 minutes.
Drain well and set aside.
In a large skillet heat the olive oil over medium heat.
Add the onion and celery and cook until the onions are soft and translucent.
Add the garlic and green chiles and cook for 30 seconds.
Remove from the heat.
Add the drained tuna, broccoli and ½ cup of cheddar cheese and mix to combine.
Add the heavy cream, chili pepper and mayonnaise and mix to combine.
Season with black pepper and salt to taste.
Transfer the mixture into a casserole dish.
Sprinkle with remaining shredded cheddar cheese.
Bake in preheated 350 degree oven for 15 -20 minutes.
Sprinkle with parsley and serve warm.