Keto Recipes
The Best Low Carb Keto Tortillas (Try these!)
Tortillas are amazing. I love making all kinds of different tasty meals with them — quesadillas, enchiladas, and of course, tacos. The only problem is the fact that they're traditionally made with maize flour which is rather high in carbs. So today I'm going to be showing you guys how to make the best low carb keto tortillas using a few creative keto-friendly ingredient replacements.

These keto tortilla shells are unbelievably tasty, offering a slightly nutty flavor thanks to the use of almond flour and they're even a great source of fiber as well. I'm positive that once you make this recipe for the first time, you're going to be hooked and it will become your go-to when making all kinds of Tex-Mex inspired dishes!
If you want something even easier, give these Jicama Wraps a try.
How to Make Low Carb Tortillas
Instead of using maize flour like tortillas are usually made with, you'll be making use of one of my favorite keto baking flours, almond flour. It's an incredibly tasty alternative that also doubles as an excellent source of heart healthy fats, fiber, protein, and essential vitamins and minerals.
Almond flour is also a fantastic option for health conscious individuals (which is all of us, right!?) as it's made from ground almonds, which are another one of my favorite keto snacks. Enjoying even just a handful of almonds on a daily basis provides some wonderful health benefits, such as lower LDL cholesterol levels and a reduced risk of heart disease. (1)
You'll be mixing the almond flour together with five tablespoons of psyllium husk powder. Psyllium husk is another great supplement to include in your keto diet, as it can be hard for some people to get enough fiber to meet their daily needs, especially if they aren't eating enough veggies.
For the purposes of this keto tortilla recipe, it helps to add some extra chewiness to your tortillas while also offering many of the same great health benefits for your heart as the almond flour, such as helping to reduce cholesterol levels. (2)
Add a bit of salt in with your almond flour and psyllium husk powder and mix them all together. Next, add in the two eggs until everything is well combined before finally mixing in the water as well. Since we've already discussed the cholesterol lowering benefits of both almond flour and psyllium husk, I wanted to take a moment to talk about eggs since they're such an important keto diet staple.
Unfortunately, many people still shy away from eggs (or even just the yolks) due to the fact that they contain cholesterol. The good news is that modern research is finally catching on to the fact that eggs really are a superfood, and daily egg consumption can even help to lower your risk of heart disease and stroke. (3)
After finishing off your tortilla mixture, let it sit for a few minutes and then divide it into 10 balls. Flatten each of them between some parchment paper and then roll them into a five inch circle to be cooked in a large pan with olive oil. Cook the tortillas for one minute on each side and then serve them with your favorite meal immediately.
(Also try: Homemade Keto Tortilla Chips)
Print Recipe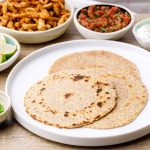 Low Carb Chewy Keto Tortillas
Author: Bree - KetoPots.com
Prep Time:

20 minutes

Cook Time:

20 minutes

Total Time:

40 minutes

Yield:

1

0

1

x
Scale
1¼ cup almond flour
5 tbsp psyllium husk powder
½ tsp salt
2 eggs
1 cup water
In the bowl of a stand mixer fitted with the paddle attachment, mix the almond flour, psyllium husk powder and salt.
Add the eggs and mix to combine.
Add the water and mix until well combined.
Let the dough sit for 2-3 minutes.
Divide the dough into 10 balls.
Flatten each ball between 2 pieces of parchment paper and roll into a 5-inch circle.
Grease a large pan with olive oil and heat over medium heat.
Once hot, place the tortilla on the pan ad cook for one minute on each side or until lightly browned.
Serve immediately.
More Good Keto Tortilla Recipes (And Recipes Using Low Carb Tortillas):
FREE KETO RECIPES + 5-INGREDIENT KETO COOKBOOK

Make sure to sign up for free to get instant access to the 5-Ingredient Keto Cookbook, which includes my favorite 20+ keto recipes of all-time, all under 5 ingredients.