Keto Recipes
Crockpot Keto Taco Soup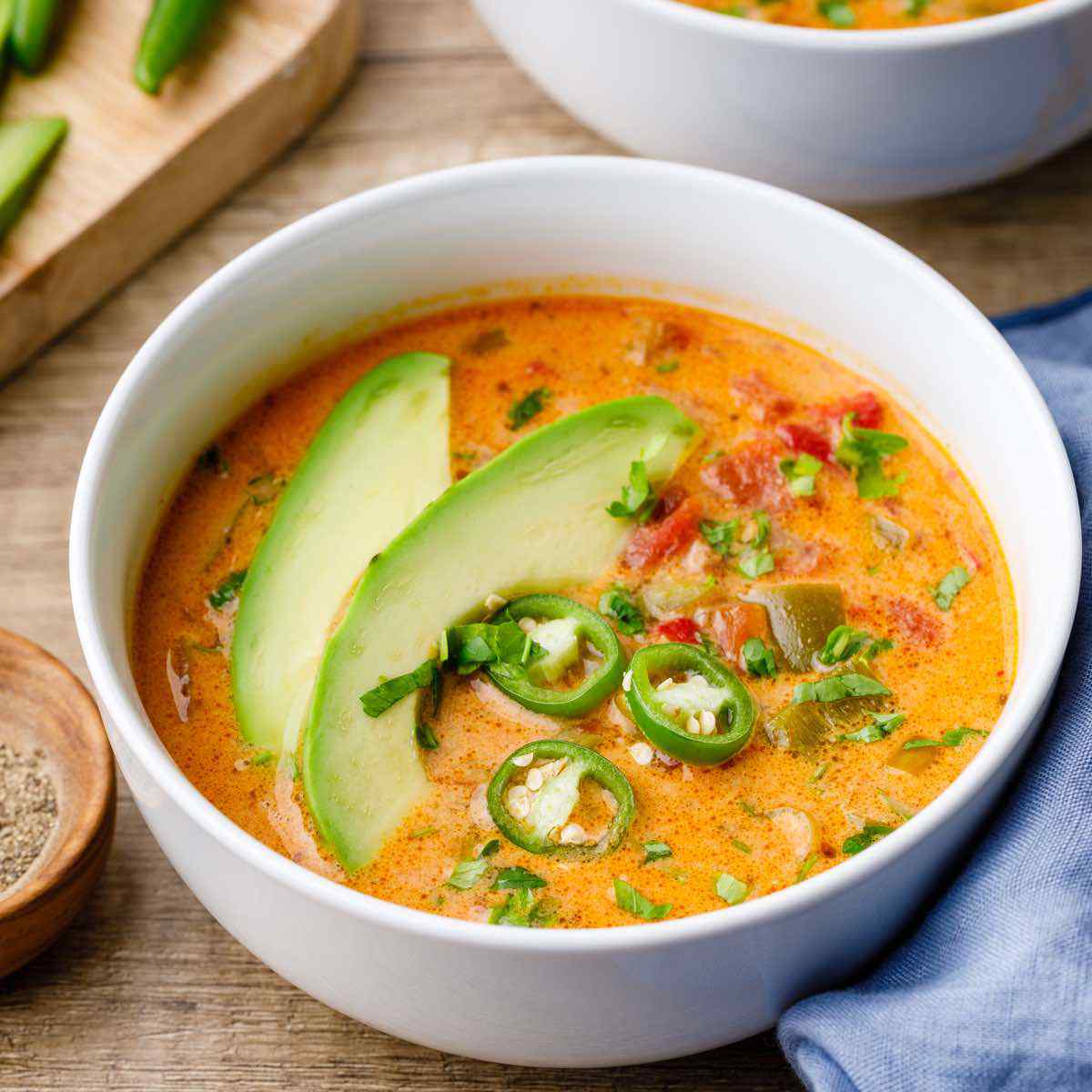 You're going to want to get out your slow cooker and make this crockpot keto taco soup every day after you make this recipe. It's so incredibly tasty, and is quickly becoming a staple in my family. Here's how to make it.
Not in the mood for soup? Try this crockpot chicken taco recipe (makes the best leftovers) or these shrimp tacos with cilantro lime sauce (low carb, healthy and absolutely delicious).
---
How to Make Crockpot Keto Taco Soup
Heat the olive oil. Heat the olive oil in a large pan over medium heat.
Cook the beef. Add the lean ground beef and use a wooden spoon to break up the large pieces as you cook until brown.
Prepare the slow cooker. Transfer the ground beef into your slow cooker.
Add the spices and other ingredients. Add in the chopped onion, chili powder, red pepper flakes, dried oregano, paprika, ground cumin, red and green bell peppers, diced tomatoes, diced green chiles, and beef broth. Mix until combined.
Cook. Cover with a lid and cook on low for 4 hours.
Stir in the cream cheese and heavy cream. Cook for an additional 30 minutes.
Season. Season with salt and black pepper to taste.
Serve and add garnishes. Garnish with toppings such as avocado slices, sliced jalapeno, or chopped fresh cilantro and serve.
Related: Chicken Caesar Salad Tacos
---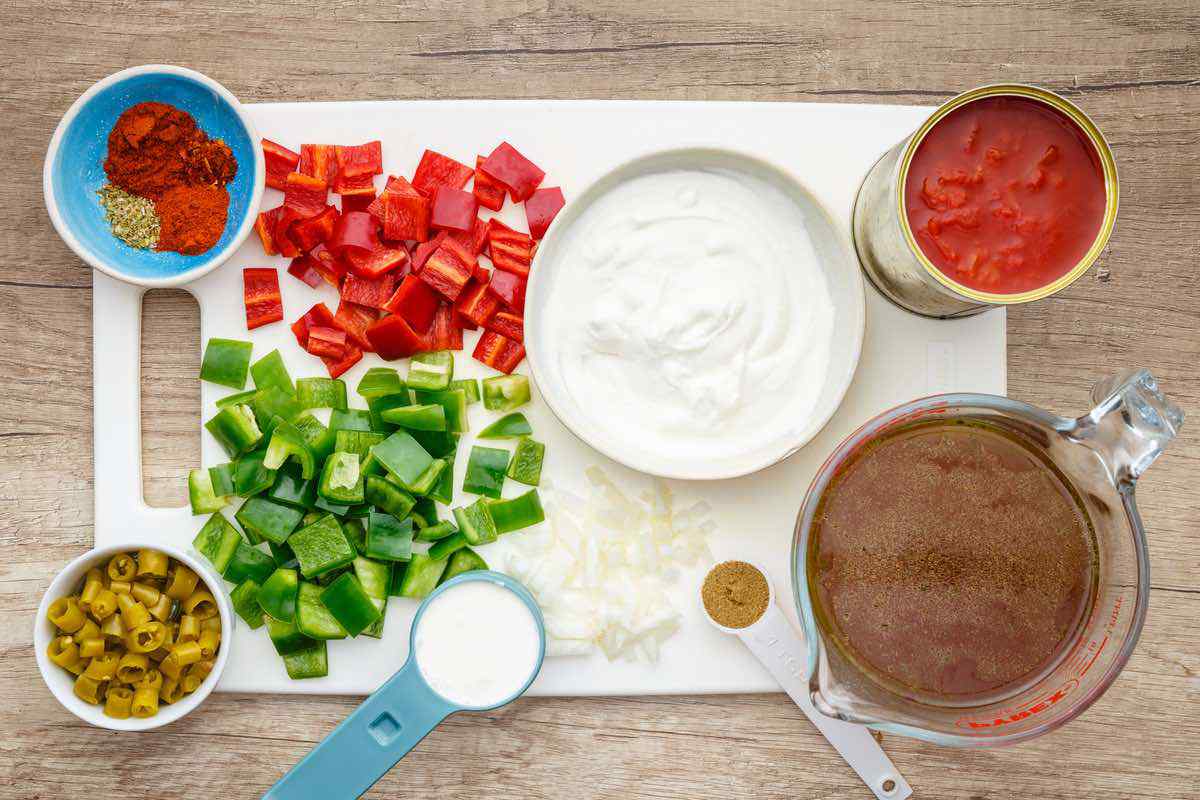 3 Reasons Why This Keto Taco Soup Is So Healthy
Who knew something so crave-worthy could be beneficial for your health as well? This is truly keto cooking as its finest. Here are just three of those note-worthy health benefits:
Heart healthy cooking oils. I use extra virgin olive oil as much as possible because it's loaded with heart healthy monounsaturated fatty acids and disease fighting antioxidants. (1)
Disease preventing herbs and spices. Since this taco soup is made with such a fantastic mixture of herbs and spices, you're also gaining their antioxidant, anti-inflammatory and anti-cancer benefits as well. (2)
Excellent source of protein and fats. The lean ground beef gives your body a ton of fuel thanks to all of the protein and saturated fat that it provides. A single serving of this soup offers up 15.8 grams of fat and 28.1 grams of protein!
---
How Long Does Crockpot Taco Soup Keep For?
As long as you keep the keto-friendly taco soup stored inside airtight containers, it will stay good in the fridge for a few days. The good news is that this soup also happens to freeze amazingly well.
I like to divide it up amongst a few freezer-safe containers to freeze individually. Then I have the option to thaw out one at a time or several at once for the whole family.
P.S. If you're not in the mood for soup and looking for something similar, you need to try these taco stuffed bell peppers: https://ketopots.com/keto-stuffed-bell-peppers
---
Print