Keto Recipes
Easy Baked Keto Taco Pie (My Kids Are Obsessed with This)
A great recipe is like a good book or movie; you can go back to it again and again because it brings you so much joy. It's tremendously convenient too, being able to shop ahead makes it easier to plan and remain in ketosis. My new dish can be broken down into four elements that combine at the end to create the perfect keto-friendly combo. The crunch from the cabbage and cucumber works well with the freshness of the fish, tanginess of the jalapeno sauce and warmth of the soft taco. These tasty protein-heavy fish tacos provide an element of fun while they tame your taste-buds.
Fresh Flavor Is The Secret
If you think of Mexican cuisine vibrant thoughts come to mind. It's like their cooking comes from a place of love and extreme flavor. Colorful foods, earthy carbs, and fresh seafood create a tapestry of flavor and texture that is unique to the region. The foods also fit so well with keto-friendly cooking, avocado (1), and fresh leafy green vegetables are just a few excellent sources of protein and healthy fats that are celebrated in Mexican cuisine. Begin by marinating your fish, I suggest using something fresh and tasty like tilapia or cod, cut the fish into 1-inch pieces and add olive oil, salt, pepper, and taco seasoning. Then put it in the fridge for at least 30 minutes so that the flavor develops.
Jalapeno is one of the most underrated peppers that exists. It's so loaded with tang and freshness that it makes any sauce pop. To make the fish taco sauce, start by cooking some diced white onion with a little garlic. Once the onions are translucent, take them off the heat and add it to a blender with some grapeseed or olive oil, jalapenos, and salt and pepper to taste. Once the sauce appears creamy stop the mixer and put it aside until later on. Once you've got the sauce ready, turn the oven on to 425°F and stick the fish when it's hot enough. Place the fish on a baking sheet lined with parchment paper and bake for 10-12 minutes.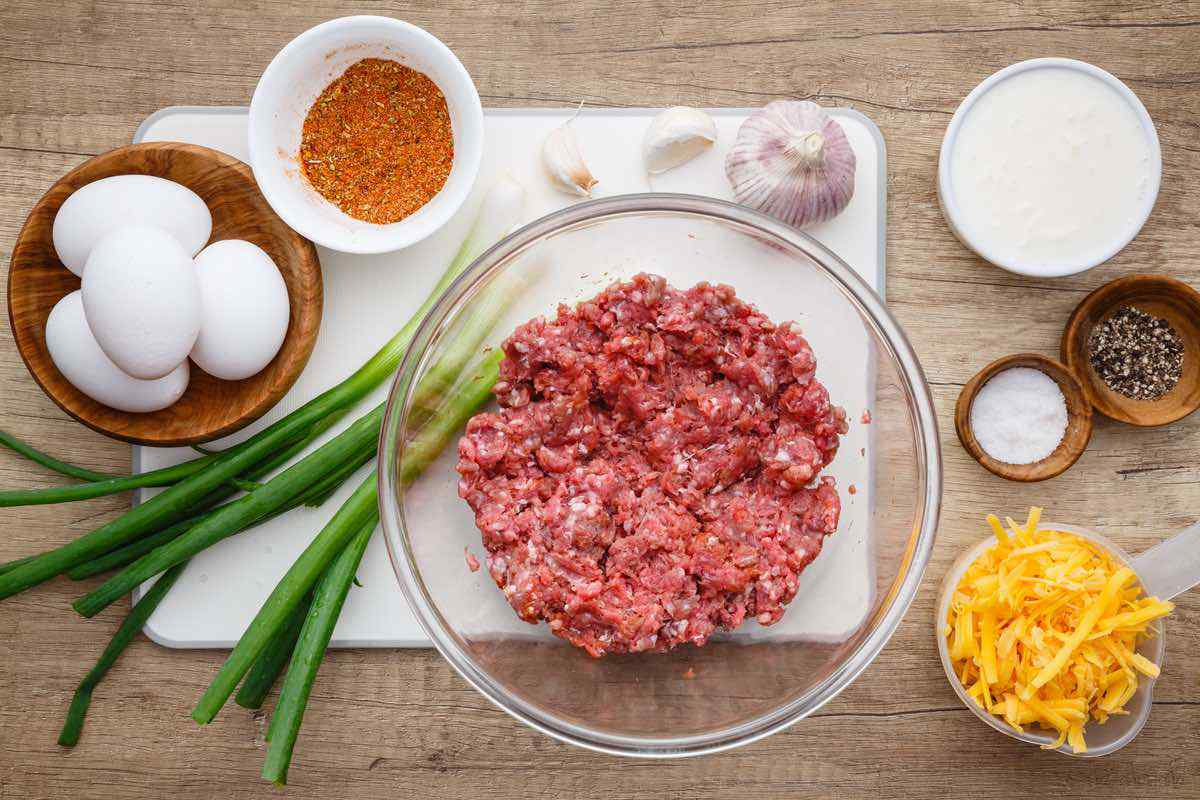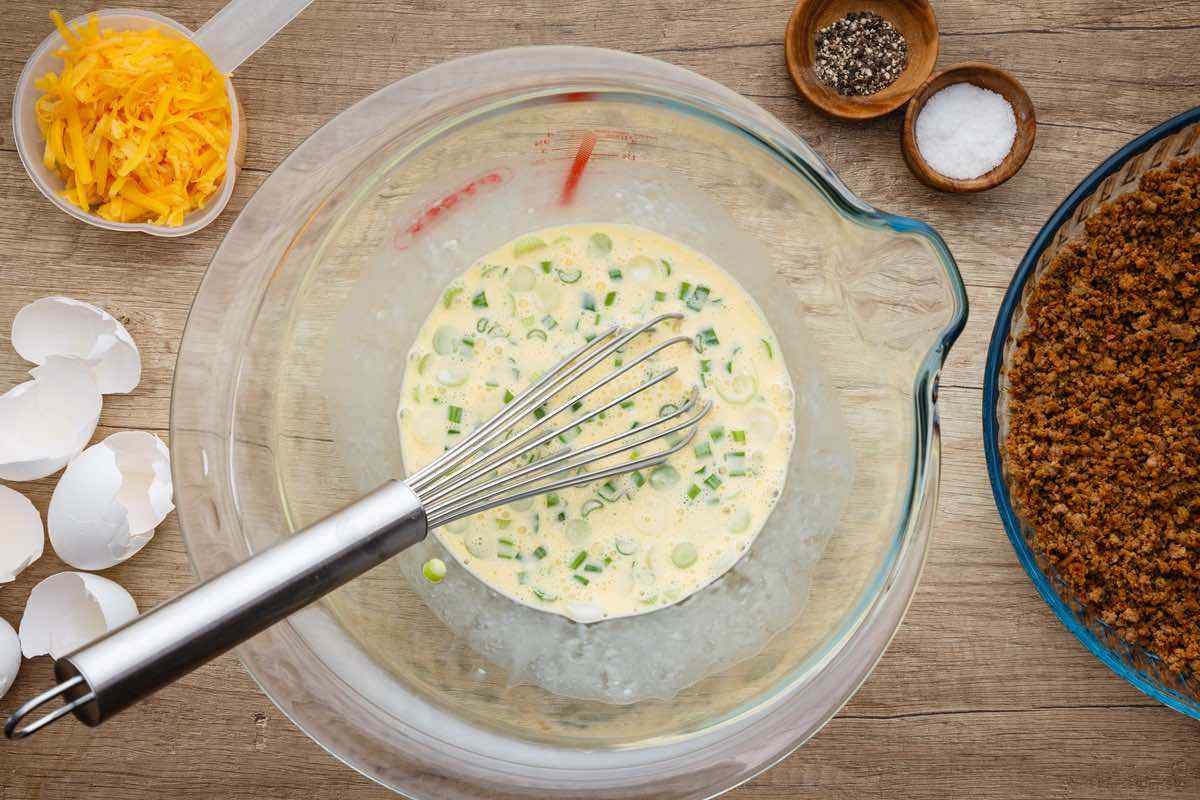 Now it's time to build your tacos. Take the fish out and warm the low-carb tacos just until they're heated through enough. Prepare your red cabbage, cucumber, and green onion. Cruciferous vegetables like cabbage are great for keto-friendly cooking; they're loaded with vitamins, minerals, fiber, antioxidants and have been shown to aid in cancer prevention. (2) Add your fish and veg to the taco, don't forget about the sauce, and enjoy yourself.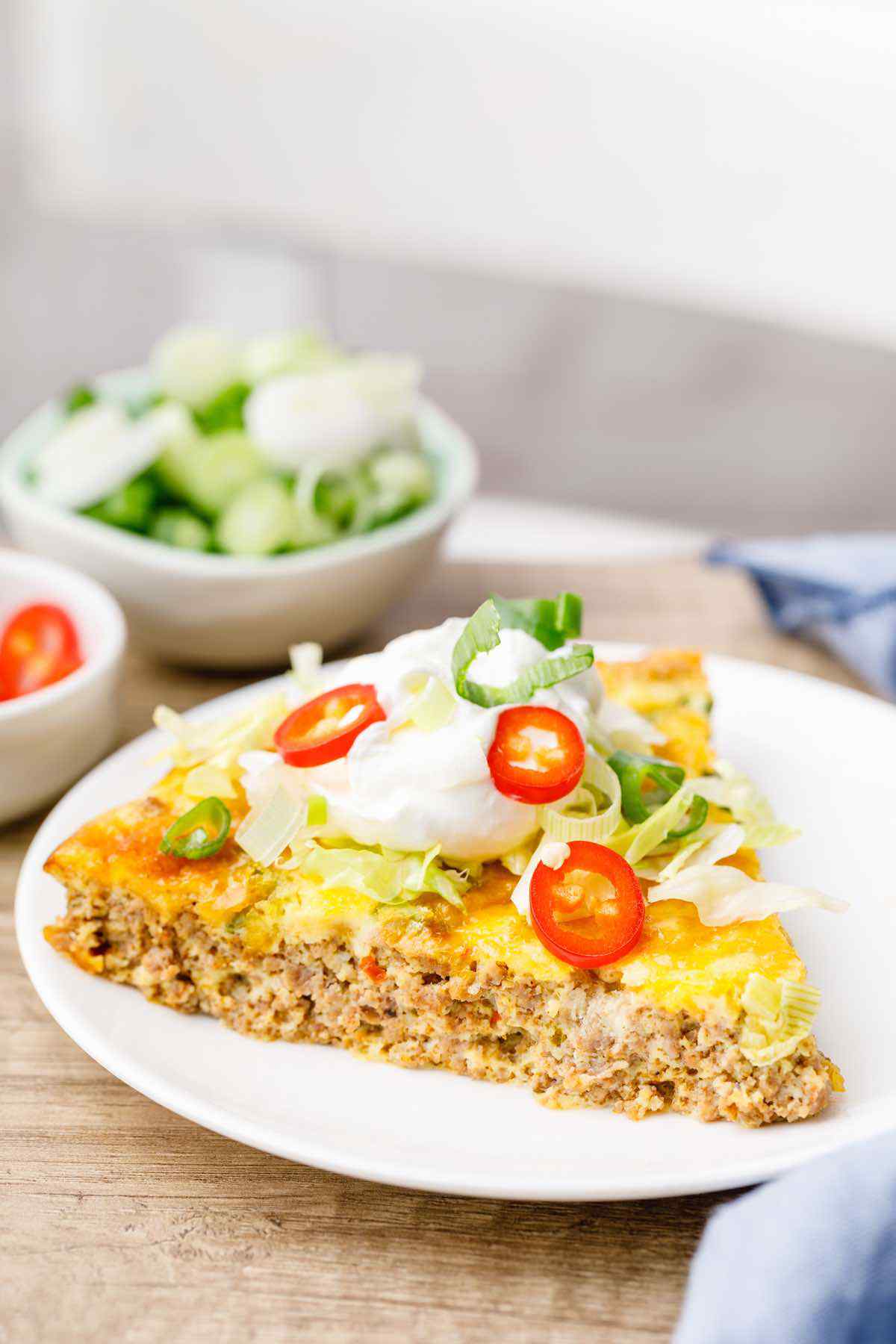 More Good Keto Taco Recipes
Print Recipe
Easy Baked Keto Taco Pie
Author: Bree - KetoPots.com
Prep Time:

15 minutes

Cook Time:

40 minutes

Total Time:

55 minutes

Yield:

8

1

x
Scale
1 lb ground lean beef
1 tbsp olive oil plus extra for greasing
3 tbsp homemade or store-bought taco seasoning
4 large eggs
3 green onions, thinly sliced plus extra for serving
2/3 cup heavy cream
2 garlic cloves, minced
1 cup shredded cheddar cheese
salt, black pepper to taste
Preheat oven to 350°F.
Grease a glass 9 inch pie pan and set aside.
In a skillet heat 1 tablespoon of olive oil over medium heat.
Add the beef and stir fry, breaking up in to tiny crumbles with a spatula, until the beef is browned, about 7-10 minutes.
Add taco seasoning and stir until combined.
Season with salt and black pepper to taste.
Transfer the beef in the preheated pie pan.
In a bowl combine the eggs, heavy cream, garlic and green onions.
Season with salt and black pepper to taste.
Pour the mixture over the beef.
Sprinkle with shredded cheese.
Bake in preheated oven for 30 minutes or until the eggs are set and the cheese is browned.
Remove from the oven and allow to cool slightly.
Slice and serve toped with sour cream, chili peppers, green onions, if desired.
FREE KETO RECIPES + 5-INGREDIENT KETO COOKBOOK

Make sure to sign up for free to get instant access to the 5-Ingredient Keto Cookbook, which includes my favorite 20+ keto recipes of all-time, all under 5 ingredients.