Keto Recipes
Cheesy and Comforting Keto Taco Casserole (with Homemade Salsa)
I honestly don't think I've ever met anyone who doesn't like tacos. I can't say that I'm really surprised by that to be honest, because as a lover of spicy foods, I absolutely LOVE nearly all types of Mexican cuisine. I have to admit though that it can sometimes be pretty tricky finding a way to make certain Mexican dishes into a keto-friendly option. This cheesy and comforting keto taco casserole does a great job of it though. The casserole offers everything that you love about tacos — a spicy ground beef filling, an excellent homemade salsa, and a flavorful crust made with low carb, keto-friendly ingredients.

A Yummy Casserole With Just the Right Amount of Kick
You can kick things off by making the homemade salsa as it only takes a few minutes to prepare. Simply place all of the ingredients in a bowl — the diced tomatoes, spring onion, garlic, cilantro, jalapeno pepper, and lime juice — before seasoning the mix with a dash of salt and then combining them all together. As you can imagine from that list of ingredients, the salsa is absolutely bursting with flavor (with a hint of spiciness as well thanks to the jalapeno). You'll definitely notice the taste of the onions and garlic more than anything though. If you're a big fan of both ingredients like I am, that's a good thing, as they also provides an incredible amount of benefits for your health, such as the potential ability to help prevent certain types of cancer. (1)
The use of a savory mixture of ingredients doesn't end with the salsa though. You'll also be adding quite a flavorful combination of ingredients in with your lean ground beef as well. In order to make your taco filling nice and spicy, you'll be mixing in a great variety of culinary herbs and spices: ground cumin, dried oregano, paprika, and cayenne pepper. And just like the garlic and onions, many of these herbs and spices have demonstrated some great potential anticancer benefits. (2) Along with all of these delightfully savory herbs and spices, the taco filling is also made with some tomato paste, cheddar cheese, and beef broth.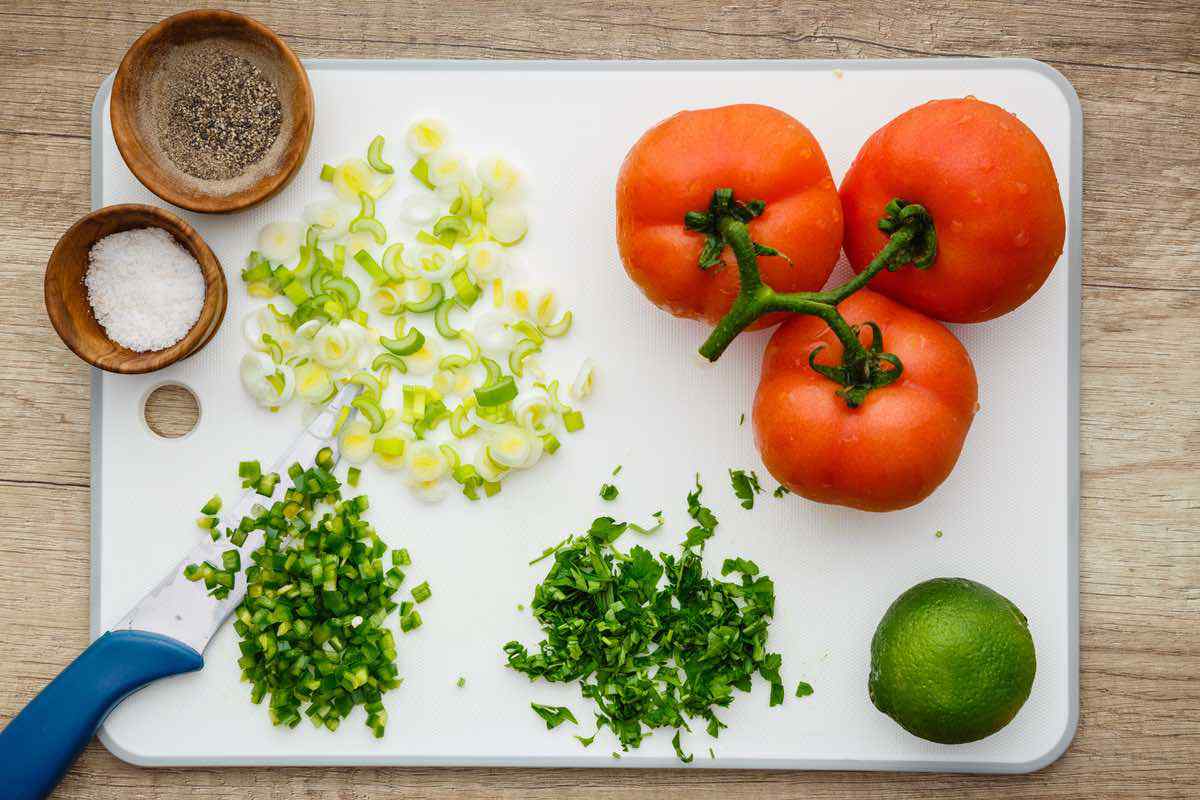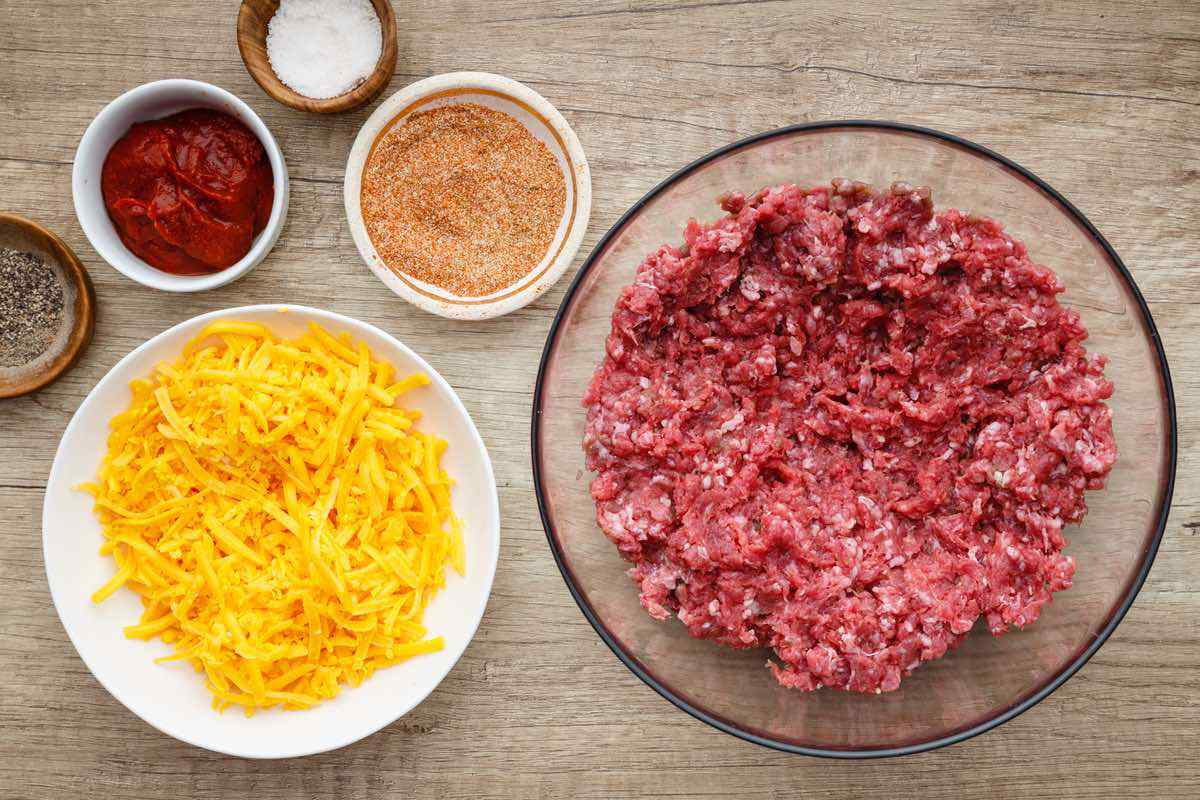 As if all of that wasn't already good enough, the casserole crust base is also out of this world good. It's also incredibly simple to get ready as well. Simply add all of the ingredients into a food processor and process it until it forms a thick batter. If your mouth has already been watering because of all of the great ingredients used in the salsa and taco filling, then you're going to love the base as well. It includes both onion and garlic powder for flavoring (along with the same great health benefits that they provide the salsa), mozzarella cheese and cream cheese for even more added cheesiness, and the almond flour helps to hold it all together.
As for making the actual casserole, you just have to spoon your almond flour mixture into a casserole dish and then top it with the ground beef taco filling. Bake the casserole for between 35-40 minutes and then serve it with your homemade salsa and some sour cream if you'd like. This yummy recipe definitely goes to show that with just a little bit of ingenuity, there's almost nothing that you can't manage to make into a healthy, keto-friendly meal!
More Good Keto Taco Recipes
Print Recipe
Cheesy and Comforting Keto Taco Casserole
Author: ketopots.com
Prep Time:

15 minutes

Cook Time:

1 hour

Total Time:

1 hour, 15 minutes

Yield:

8

1

x
FREE KETO RECIPES + 5-INGREDIENT KETO COOKBOOK

Make sure to sign up for free to get instant access to the 5-Ingredient Keto Cookbook, which includes my favorite 20+ keto recipes of all-time, all under 5 ingredients.
Scale
For the base:
1 ½ cup shredded mozzarella cheese
2 oz cream cheese
1 egg
3/4 cup almond flour
1/8 tsp onion powder
1/8 tsp garlic powder
salt to taste
For the ground beef taco filling:
1 tbsp olive oil
1 pound lean ground beef
2 tsp ground cumin
2 tsp dried oregano
2 tsp paprika
1 tsp cayenne pepper
2 tbsp tomato paste
½ cup beef broth
1 cup shredded cheddar cheese
salt, black pepper to taste
For the salsa:
1 cup diced fresh tomatoes
1 spring onion, sliced
2 garlic cloves, minced
4 tbsp chopped fresh cilantro
1 jalapeno pepper, seeded and minced
1 ½ tbsp lime juice
salt to taste
For serving (optional):
sour cream
To make the salsa, place all the ingredient in a bowl.
Season to taste with salt and mix to combine.
Refrigerate until ready to serve.
In a small bowl combine the ground cumin, oregano, paprika, cayenne peeper and set aside.
In a large skillet heat the olive oil over medium heat.
Add the ground beef and cook stirring until the beef is no longer pink.
Add the spice mixture, tomato paste and broth and mix to combine.
Cook until all the liquid is evaporated.
Season with salt and black pepper to taste and remove from the heat.
Preheat oven to 350°F.
To make the base, place all the ingredients in a food processor and process until a thick batter forms.
Spoon the batter into a lightly greased baking dish and top with ground beef taco filling.
Bake in preheated oven for 35 – 40 minutes.
Top with shredded cheddar and return to the oven until melted.
Remove from the oven and let it cool for 5-10 minutes before serving.
Serve with salsa and sour cream if using.