Keto Dinner
Zucchini Sliders (Easy Low Carb Burger Recipe)
Burger patties have been my specialty for quite some time now because they're easy to make in bulk, and they always come out fantastic even with minimal effort. Here's how I make the best zucchini sliders and one of my favorite low carb keto burgers ever.

How to Make Low-Carb Keto Sliders
Combine the ingredients. Add your ground beef, onion and garlic powder, some paprika and dried onion. Mix well.
Season. Season the mixture with salt and pepper.
Divide the mixture. This recipe makes 8 equal sized balls.
Arrange and flatten the balls into patties on a baking sheet. Spray the meatballs with a bit of olive oil over the top.
Bake. Bake for about 15 to 20 minutes or until golden brown.
Top with cheese. Top each of your burger patties with a bit of cheese.
Continue baking until the cheese is melted.
Compose the burgers. Add the tomato slie, lettuce leaf and your choice of condiments on your zucchini buns.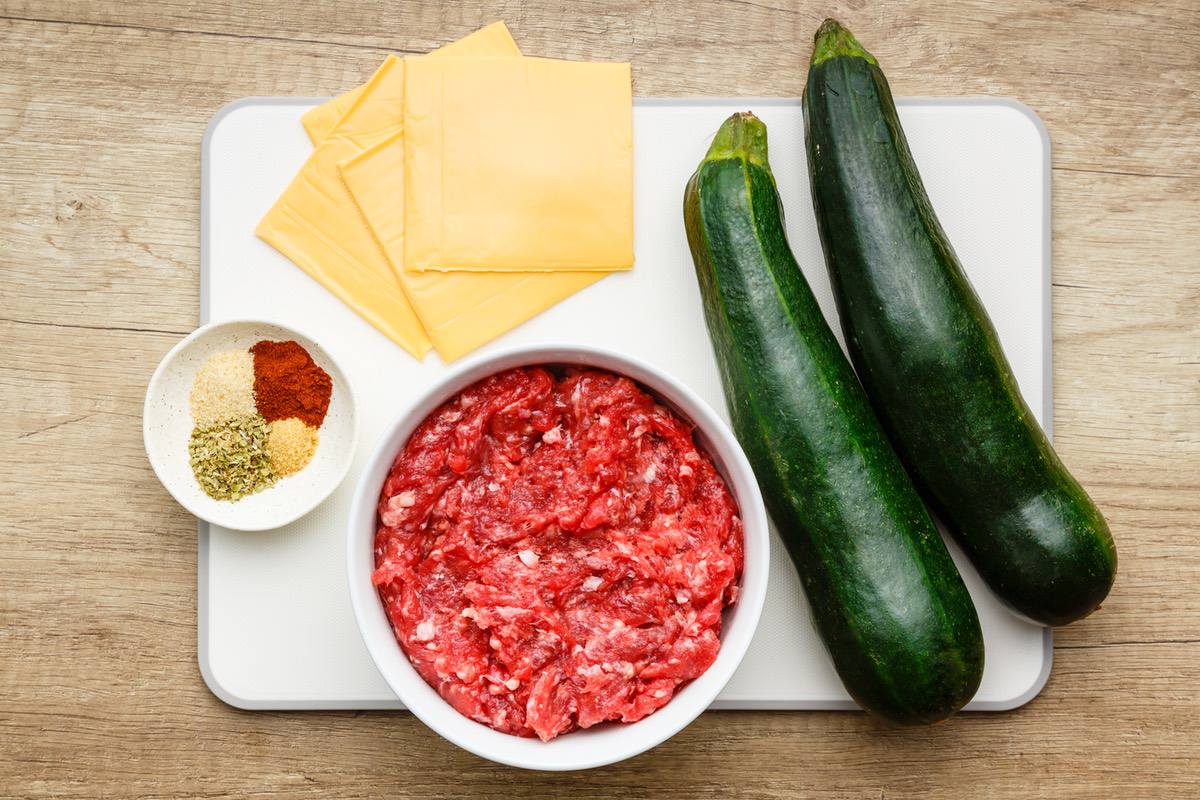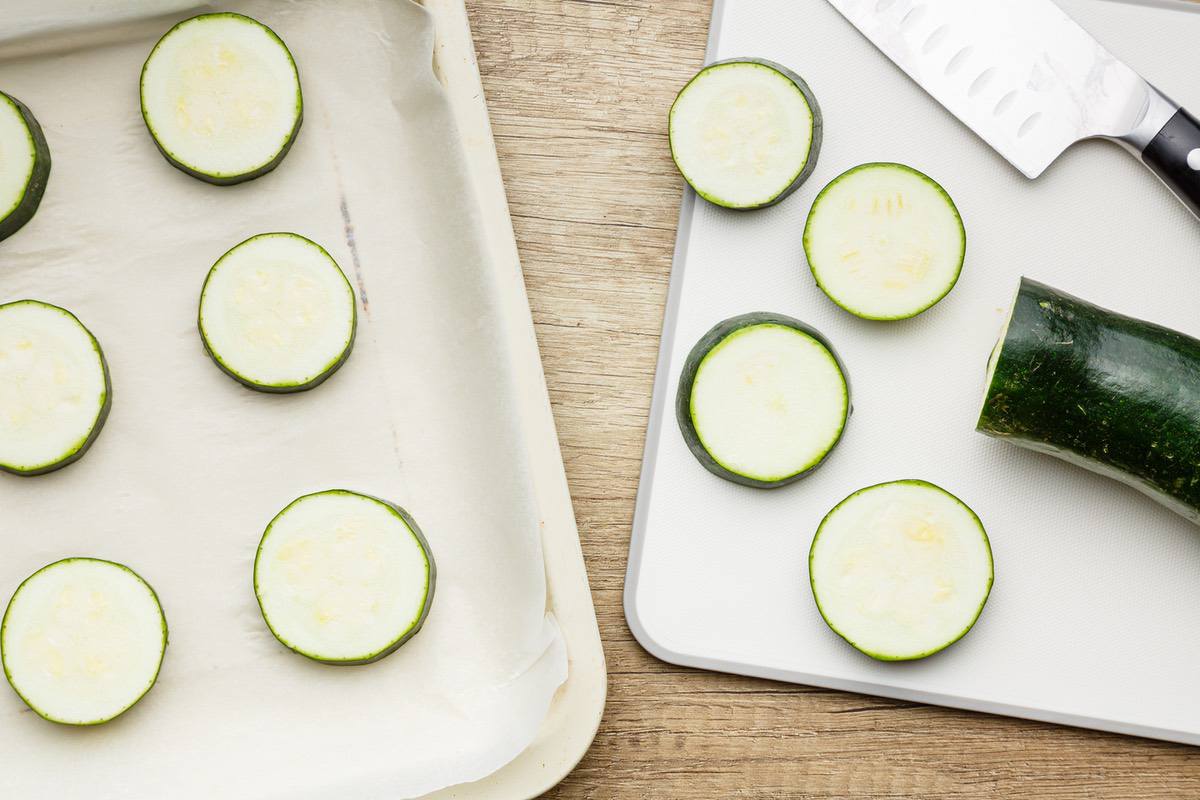 How to Make Zucchini Slider Buns
Speaking of zucchini buns, in case you're not familiar with how I make them, they're super easy and still very low carb:
Preheat the oven to 400 degrees Fahrenheit.
Prep the zucchini. Cut the zucchini into ½ inch thick slices. You'll need 16 slices for the recipe.
Place the zucchini slices on the baking sheet. Season with some salt and spray over the top with olive oil.
Bake. Bake for about 15 minutes.
Can I Use Other Meats Instead of Beef?
I'm partial to lean ground beef for this recipe because it gives it that buttery taste that I associate with burgers. However, I've also tried this with other meats with great success. Feel free to try it with:
Ground Chicken Breast
Ground Turkey
Ground Beef (with a higher fat percentage like an 80/20 ratio)
Other Keto Bun Alternatives
Can These Keto-friendly Burger Sliders Be Frozen?
Yes! These sliders are great even when frozen and reheated. I like to make sure they're thawed out before reheating to avoid having to apply too much heat, which could dry them out a little.
A trick I like to do to keep it moist is to use a cut of beef that has a slightly higher fat percentage if I know I'm going to be storing it for later. The added fat content also helps keep the burger patty nice and soft.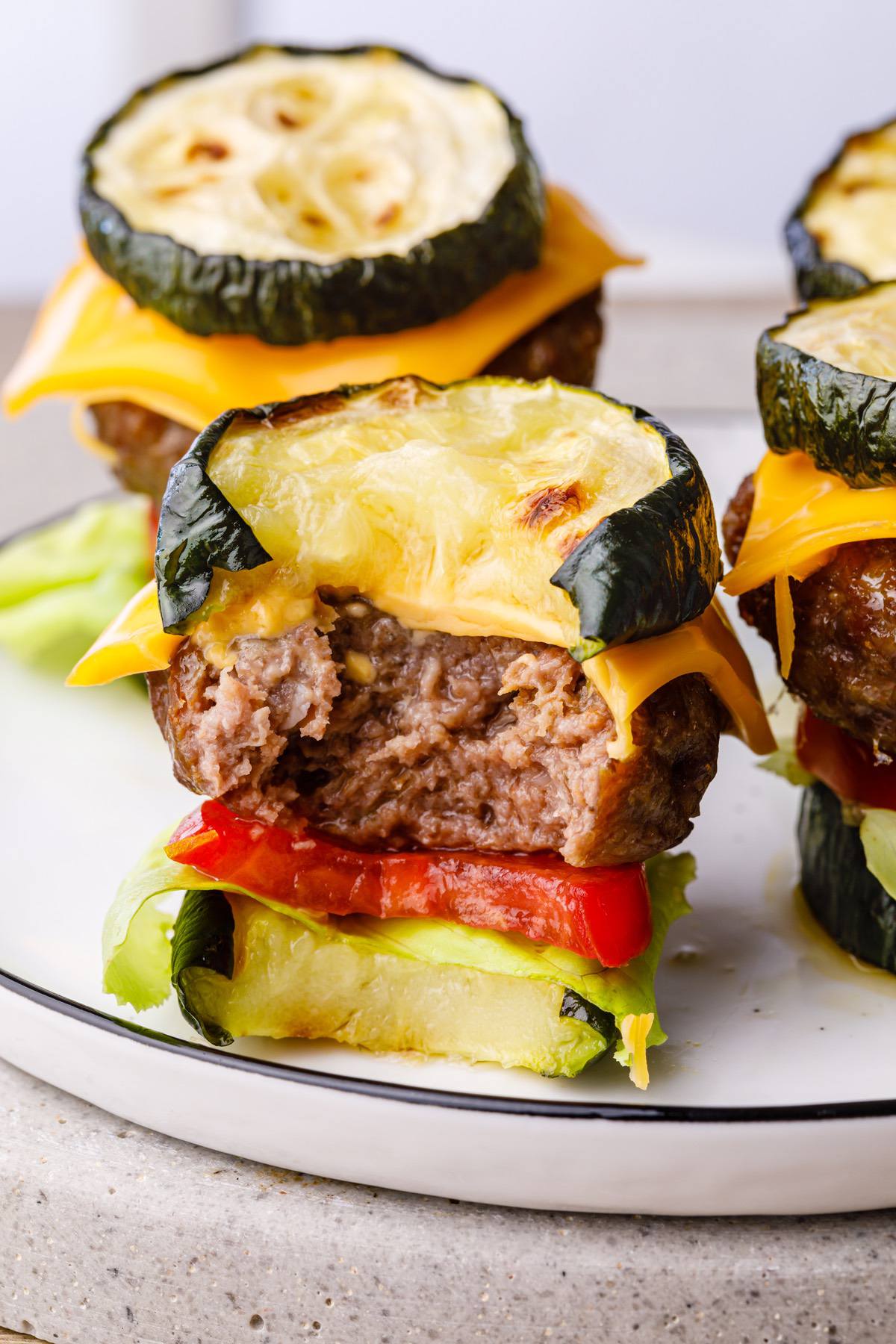 Print Recipe
Zucchini Sliders (Easy Low Carb Burger Recipe)
Author: Bree - KetoPots.com
Prep Time:

15 minutes

Cook Time:

35 minutes

Total Time:

50 minutes

Yield:

4

1

x
Scale
2

medium zucchinis

1

pound lean ground beef 

½ tsp

garlic powder 

½ tsp

onion powder 

1 tsp

smoked paprika 

1 tsp

dried oregano 

4

slices Cheddar cheese, halved

1

tomato, sliced into

8

slices 

8

small lettuce leaves 

salt and black pepper to taste 

olive oil spay
Preheat oven to 400°F. 

Cut the zucchinis into 16 ½-inch thick slices. 

Arrange the slices on a baking sheet lined with parchment paper. 

Season with salt and spray with olive oil. 

Bake in preheated oven for 15 minutes. 

Add the ground beef, garlic powder, onion powder, smoked paprika and dried onion to a bowl. 

Season to taste with salt and black pepper. 

Mix to combine. 

Divide the mixture into 8 balls. 

Form each ball into small patty. 

Arrange the patties on a baking sheet lined with parchment paper. 

Spray with olive oil. 

Bake in preheated oven at 400°F for 15-20 minutes or until nicely golden. 

Top each patty with cheese and bake until the cheese is melted. 

To assemble, place lettuce, tomato slice and patty on the zucchini slice. 

Top with another zucchini slice and serve. 
Other Keto Burgers and Sandwiches to Enjoy
Keto Sloppy Joes – Keto sloppy joes are my go-to comfort food when I'm in the mood for something hearty and satisfying.
Sheet Pan Keto Burgers – The most hassle-free burger construction you'll ever encounter without sacrificing taste or texture.
Keto Egg Salad Sandwiches – My 90-second keto bread recipe is already on heavy rotation because of how versatile it is, but combined with this egg salad filling, It makes this egg salad sandwich that you'll keep coming back to time and time again.
FREE KETO RECIPES + 5-INGREDIENT KETO COOKBOOK

Make sure to sign up for free to get instant access to the 5-Ingredient Keto Cookbook, which includes my favorite 20+ keto recipes of all-time, all under 5 ingredients.