Keto Snacks
How to Make the Most Addictive Cheesy Keto Sausage Balls
In my opinion, one of the best ways to help someone transition to a keto diet is to bombard them with really, really good food. I'm talking about food that they wouldn't even think is healthy because of how good it is, and that's exactly what these keto sausage balls are.
For quality protein and fats, you can't go wrong with sausage balls because they're incredibly flavorful and packed with good fats that help lower bad cholesterol while also protecting you from developing chronic diseases. Studies show that a balanced diet with quality fats helps promote overall health, hormone function, mood and energy, and wellbeing.
Homemade Keto Sausage Balls
As far as I'm concerned, these sausage balls tick all those boxes plus another one: convenience. This recipe is a staple in my household for quick but nutritious dinners and I'm so excited to share it with you all today.
Also, after this recipe, you may want to continue experimenting on this lean and mean meal option. Be sure to check out these other noteworthy recipes I found on other food blogs that are also in my go-to list:
Now on to the recipe! The hardest part about this recipe (and it's not hard at all) is making sure all the ingredients are chopped, washed and prepared, ready to go. Once you have your almond flour, cheese, Italian sausage, garlic, seasonings and baking powder ready, put all the ingredients in a bowl and combine well.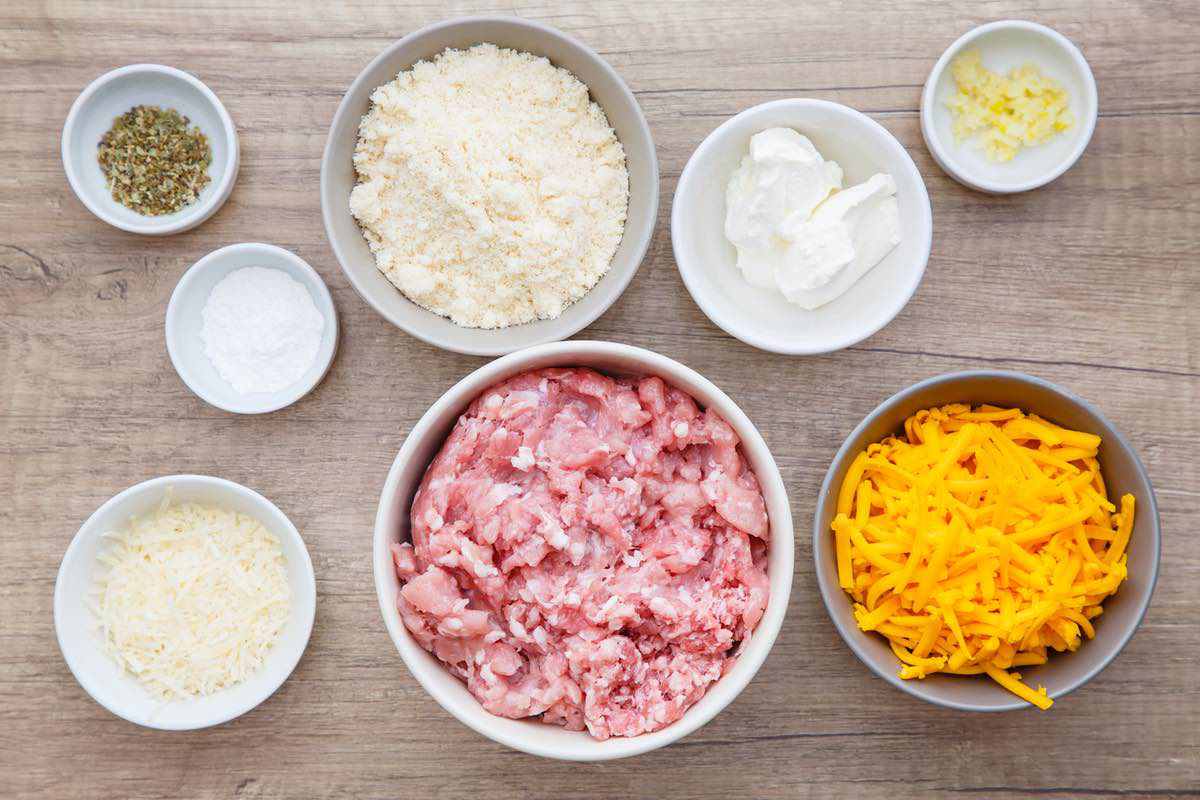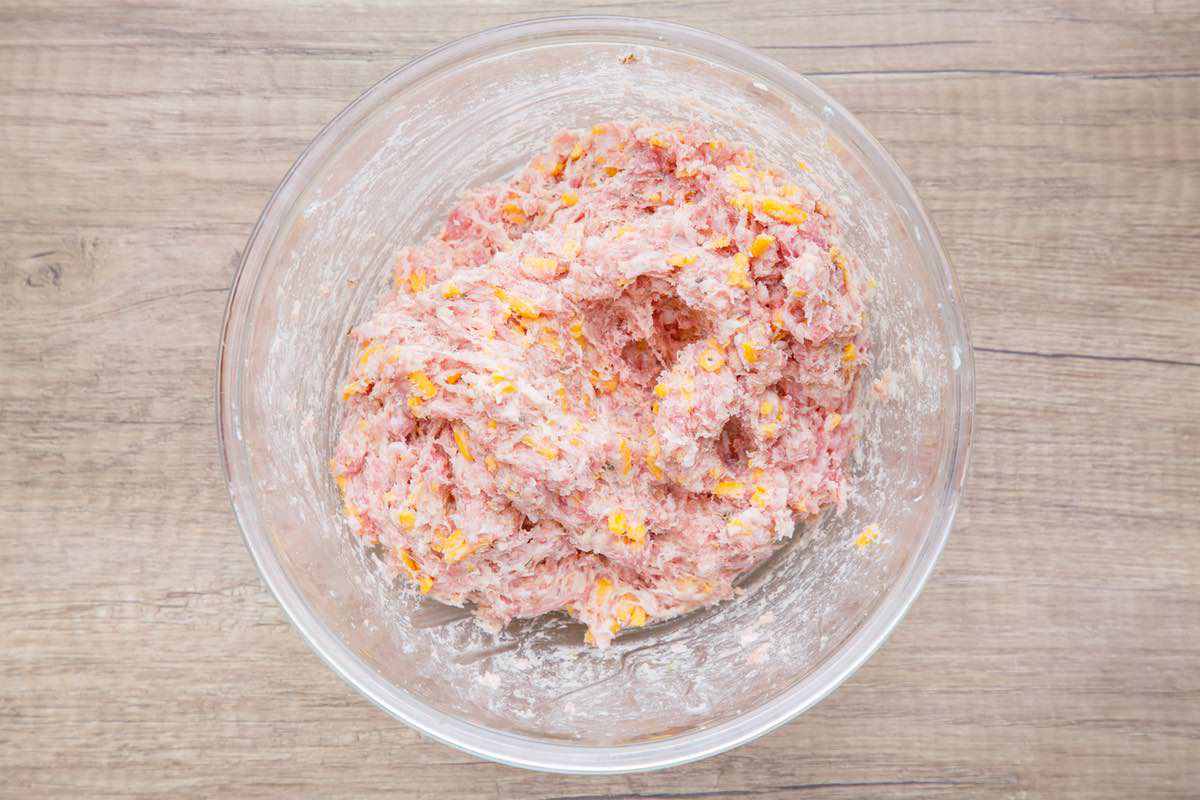 Shape the mixture into 1" balls and place it onto a baking sheet lined with parchment paper. Bake in the oven at 400 degrees Fahrenheit for about 14-16 minutes, turning the meatballs halfway into the total cooking time. You'll know it's done with the tops are slightly browned… And when the smell of your cooking permeates the house!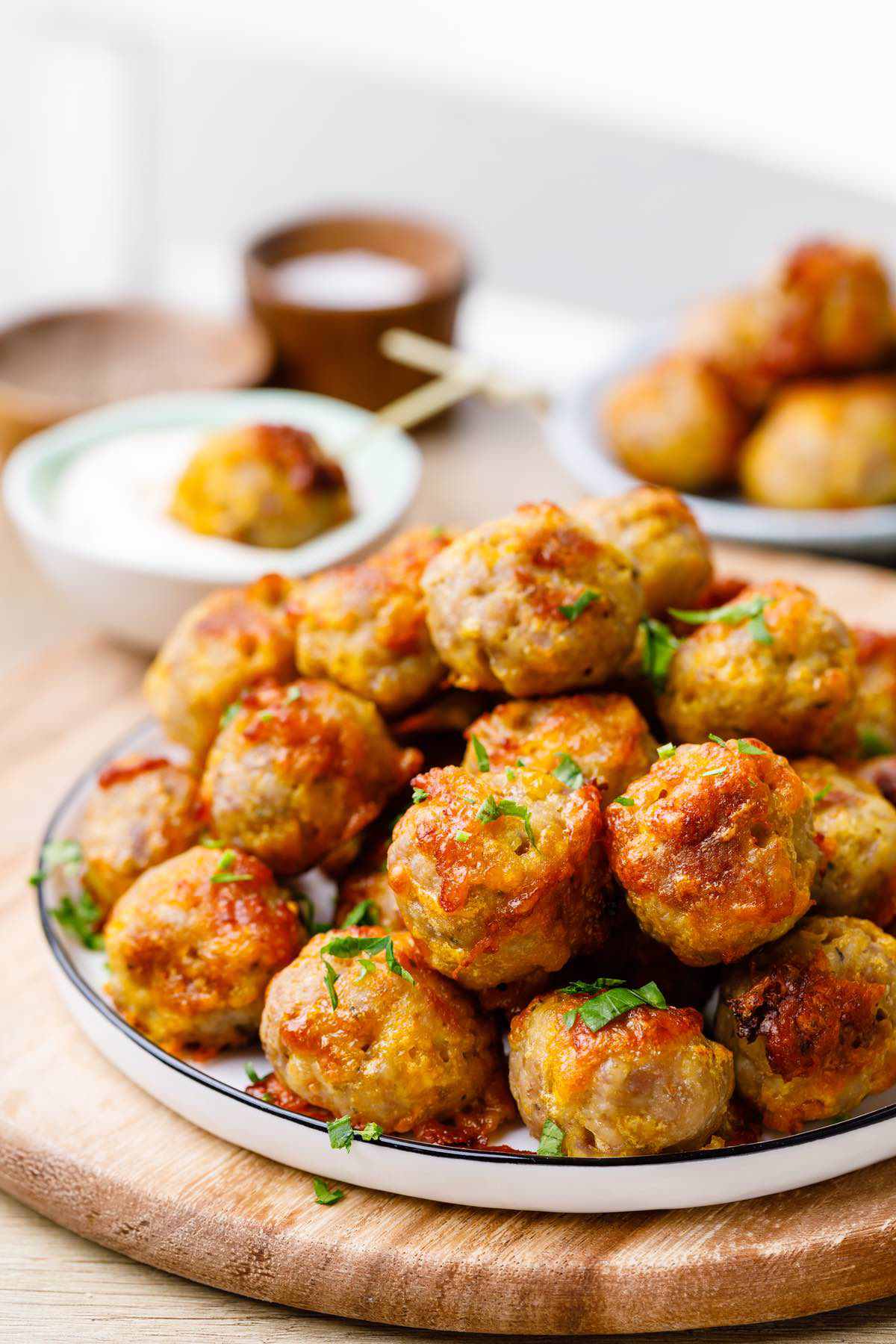 Why Are My Sausage Balls Too Dry
Make sure to form your sausage mixture into consistently shaped balls, not patties. Patties do not take as long to cook since they're thinner, so if you were to use the baking time outline in this recipe for thin patties, it would end up being dried out. If you sausage balls are properly formed, it could just be that the baking time was too long for your particular oven, in which case reducing the baking time by 2-4 minutes should do the trick.
Are Sausage Balls Supposed to Be Refrigerated?
Trust me, there won't be many leftovers once you make this recipe because in my experience, it's always a hit. But if you decide to make a large batch for the week and just keep it in the refrigerator, these sausage balls keep well for up to 5-7 days when properly stored in an airtight container.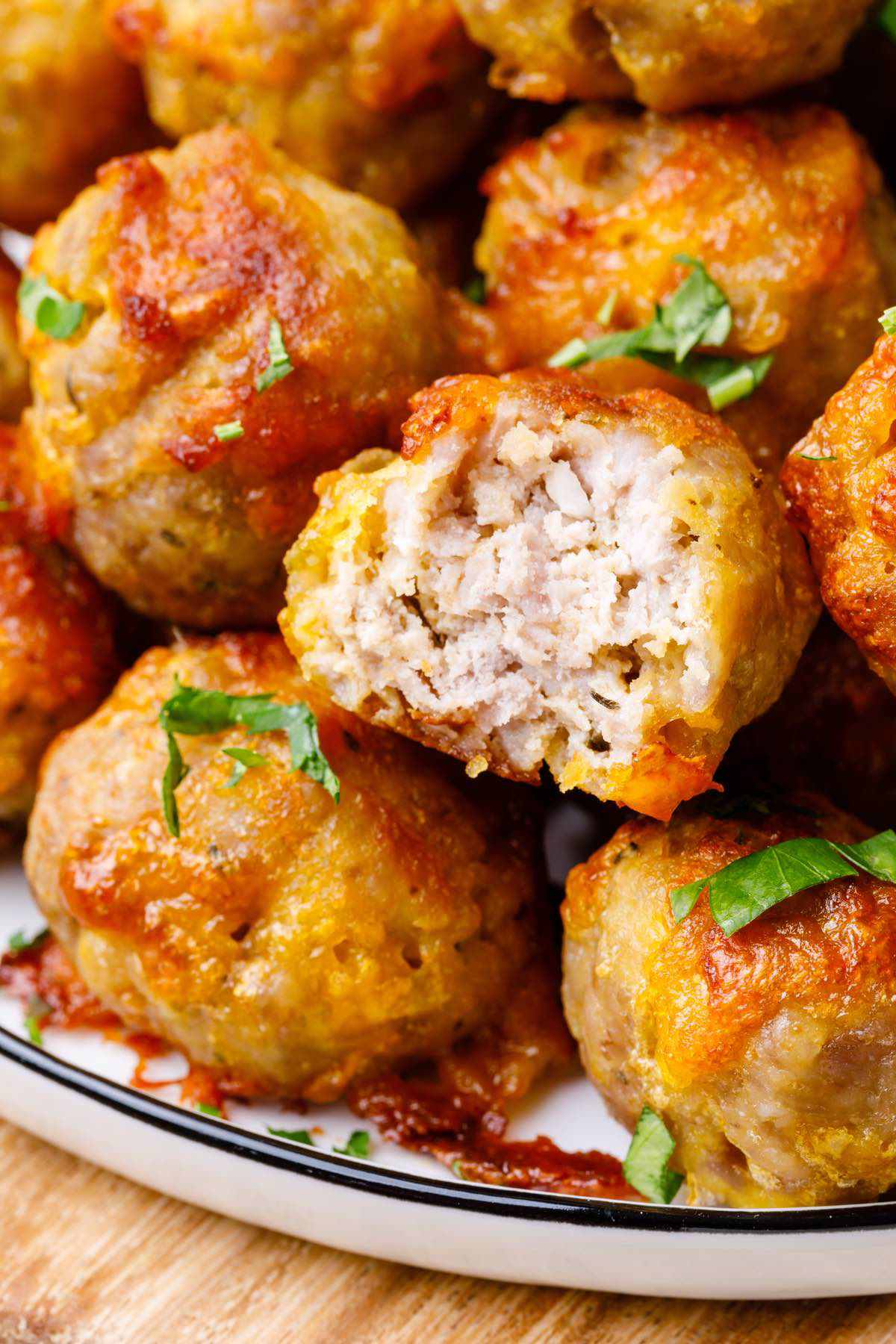 Can Sausage Balls Be Made Ahead and Frozen?
If you're thinking of making these sausage balls ahead of time to freeze them, you have the option of freezing the raw meat after it's been seasoned and mixed, but I recommend freezing the cooked meat instead so that it keeps longer. Once frozen, the cooked sausage balls can keep for 1-2 weeks in the freezer.
Print Recipe
How to Make the Most Addictive Cheesy Keto Sausage Balls
Author: Bree - KetoPots.com
Prep Time:

10 minutes

Cook Time:

15 minutes

Total Time:

25 minutes

Yield:

6

1

x
Scale
1 pound bulk Italian sausage
1 cup almond flour 
1 cup shredded cheddar cheese
¼ cup grated Parmesan cheese
2 oz cream cheese 
2 garlic cloves, minced 
1 tsp Italian seasoning 
2 teaspoons baking powder
In a bowl, combine all the ingredients. 

Preheat oven to 400°F. 

Line a baking sheet with parchment paper. 

Shape into 1" balls. 

Place the balls on the prepared baking sheet. 

Bake for 14-16 minutes, until tops are slightly brown, turning halfway through bake time. 

Serve warm.
More Cheesy Keto Snack Ideas:
FREE KETO RECIPES + 5-INGREDIENT KETO COOKBOOK

Make sure to sign up for free to get instant access to the 5-Ingredient Keto Cookbook, which includes my favorite 20+ keto recipes of all-time, all under 5 ingredients.