Keto Drinks
Soul-Satisfying (And Easy) Keto Sangria Recipe
I love to have a drink every now and then, especially when my friends and family come over just to catch up. My drink of choice for social events is and will always be sangria. It's so easy to make in bulk, and it's relatively inexpensive too. This keto sangria has all the fruity notes you'll need for a delicious and refreshing drink.
Speaking of fruity notes… you'll want to check out some of my favorite fruity (and floral!) combinations from these excellent blogs: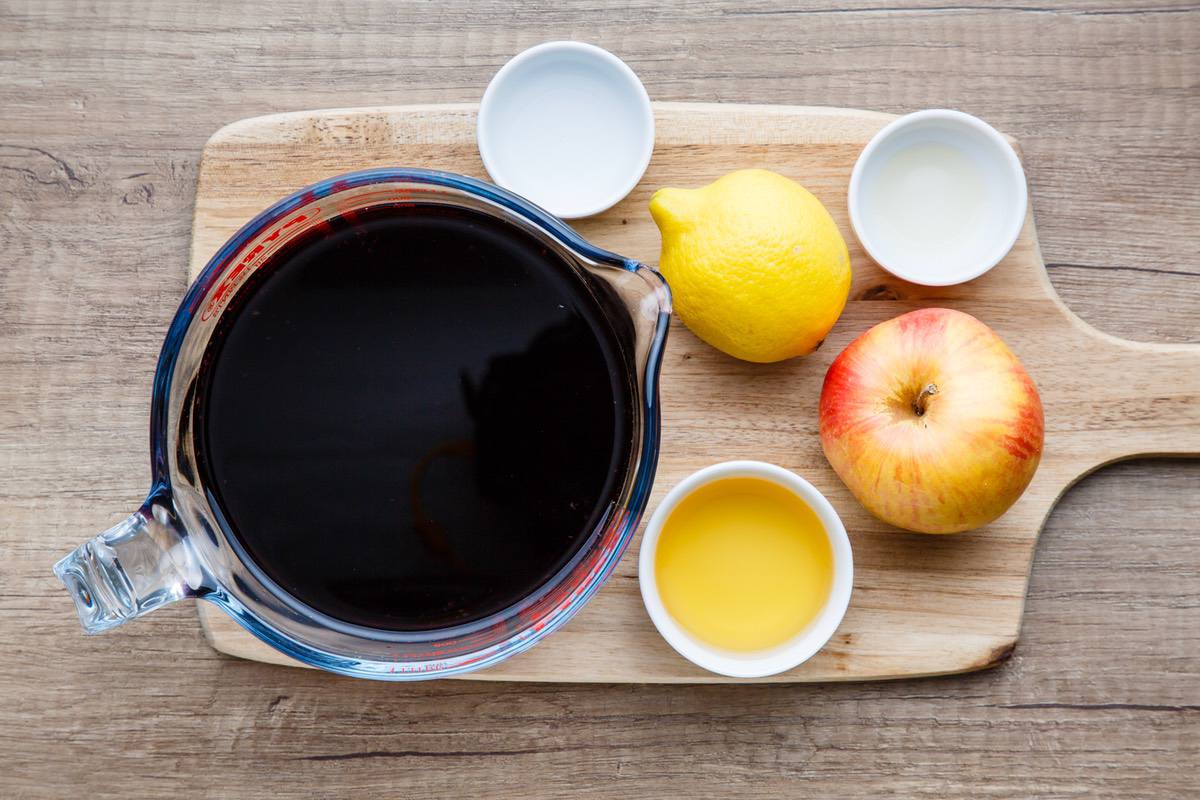 Keto Sangria Without the Excess Carbs and Sugars
The cornerstone oo any drink is good alcohol, and for my sangria, that's always going to be Dry Farm Wines. All their wines are free of chemicals and additives, and best of all, they're sugar-free and mouthwateringly delicious.
Aside from the great taste, Dry Farm Wines also contain lower alcohol, which is a must for get-togethers to prevent people from a little too buzzed. Sangria is one of those drinks you can keep drinking all afternoon and well into the night, so it definitely helps that the alcohol content can support that.
Typically, for regular sangria, you would have to add fresh fruit or even fruit-based syrups to give it that trademark fruity flavor. With this recipe, you'll still get that amazing flavor without the excess carbs thanks to sugar-free soda and fruit-based extracts. We'll also be adding some fruit, but the carb content shouldn't be a problem.
Simply combine your wine, brandy, orange extract, lemon slices, apple slices and sweetener and let it chill overnight. Top it with some sugar free lemon lime soda and you're good to go!
How Long Will My Sangria Keep in the Refrigerator?
Since there is some fresh fruit in the recipe, it limits the shelf life of your sangria. Keep it for no longer than 3-5 days, depending on how ripe the apple was in the first place. I wouldn't recommend freezing it or storing it for a long period.
Why Is My Sangria Bitter?
Your sangria will turn bitter if you leave the fruit bits in for too long. This is the result of the alcohol, the acids from the citrus fruits, and fruit sugars reacting to one another. Soak the ingredients for too long, and you'll end up with bitter sangria.
What Type of Wine is Best for Sangria?
There are many different types of wine, but it really boils down to your recipe. For this recipe, we're using a dry red wine so that it's not too sweet and it contains no sugar. However, there are plenty of recipes that make use of sweet red wine or white wine.
(You may also like: How to Make the Best Keto-friendly Margarita (Yum!))
Print Recipe
Soul-Satisfying (And Easy) Keto Sangria Recipe
FREE KETO RECIPES + 5-INGREDIENT KETO COOKBOOK

Make sure to sign up for free to get instant access to the 5-Ingredient Keto Cookbook, which includes my favorite 20+ keto recipes of all-time, all under 5 ingredients.
Scale
1

(750 ml) bottle dry Spanish red wine

3 ounces

Brandy

12

drops liquid stevia or to taste 

1

can sugar free lemon-lime soda 

¼ tsp

orange extract

½

lemon, sliced

1

small apple, sliced
In a large pitcher combine the red wine, brandy, orange extract, sweetener, lemon slices and apple slices. 

Cover with plastic wrap.

Let chill in refrigerator overnight. 

Top with sugar free lemon lime soda. 

Serve over ice.