Keto Drinks
2-Ingredient Keto Red Wine Spritzer (WOW-worthy)
Looking for a cool and refreshing way to enjoy that bottle of wine? Wine spritzers are a good alternative to turn wine into an exciting cocktail. This 2-ingredient keto red wine spritzer recipe that I'm about to share is delicious as it is, but you have an option to add frozen fruits for more flavor (remember, fruits do contain sugar and carbs!). I sometimes like to add dried botanicals too like rosemary, cardamon, star anise and cinnamon– just like a gin tonic cocktail!
How To Make the Best Red Wine Spritzer
You can easily make this recipe at home, but I'll be sharing a couple more ideas in case you want to add more flavor and punch. Also remember, spritzers are best served when the drink is really really cold.
To make your basic spritzer, mix together red wine and club soda. Serve in a glass with ice cubes. Again, spritzers are best consumed if it is super chilled.
Red Wine vs. White Wine – Which is Better?
The good news is, wines are generally low in carbs. However, it is best to check the sugar content on the bottle because there are wines such as Port, Moscato and other dessert wines that are known to be on the sweeter side. Do check out Dry Farm Wines if you're looking for wine options, they're fabulous and oh so healthy for you too.
On choosing between red wine vs white wine, it actually depends on your preference. Red wine is fuller and richer in flavor while white wine is lighter and more on the fruity side.
Personally, since switching to keto, I've almost completely lost my taste for sweeter wines.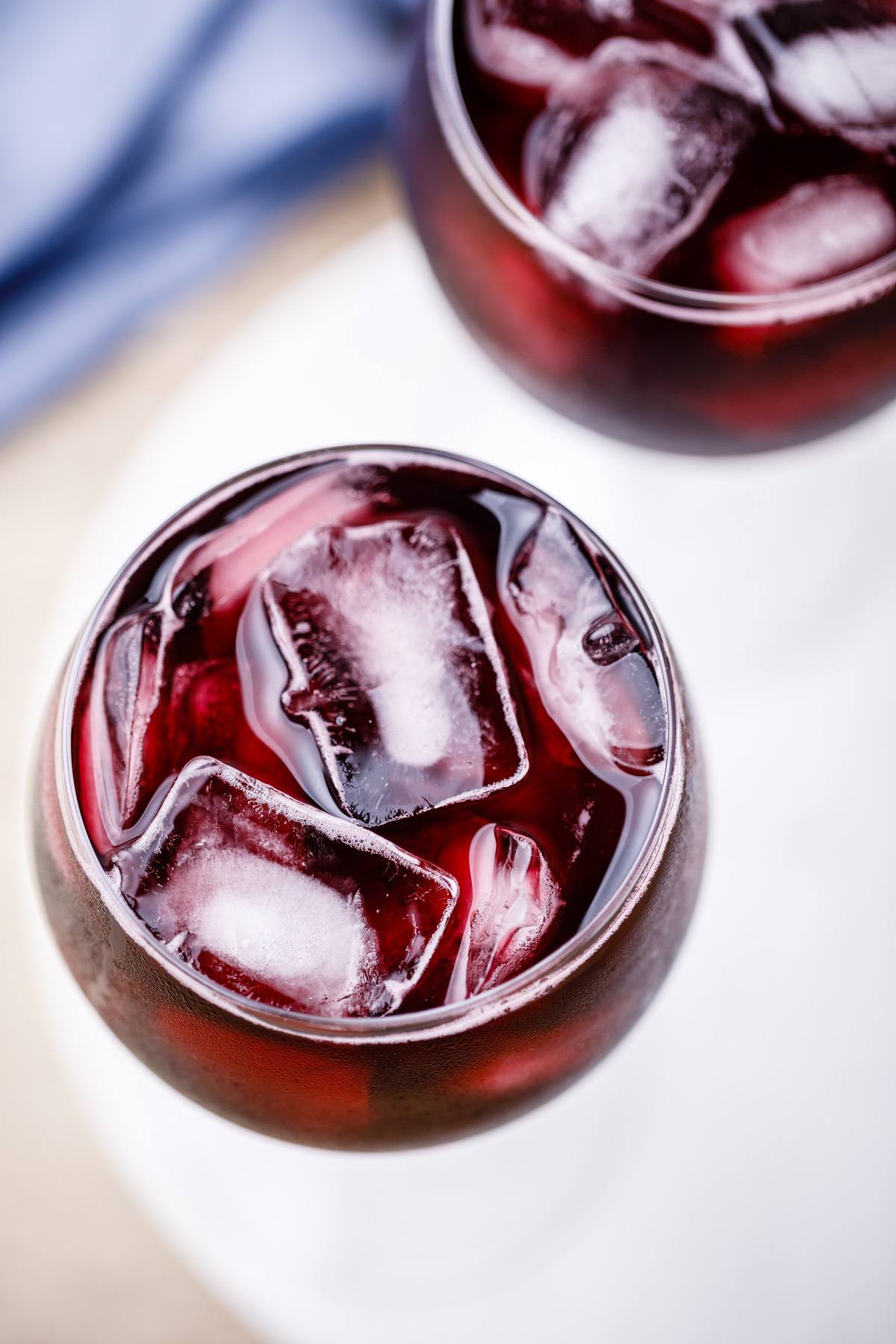 Should I Use Dry Wine or Sweet Red Wine for Spritzers?
Dry wine is typically used for spritzers, especially if you are making a keto-friendly recipe as it contains less sugar. This also ensures that your spritzer has a fuller body and taste. Should you wish to add more depth to your spritzers, adding different kinds of berries should do the trick.
What Can I Use If I Don't Have Club Soda?
While I recommend trying to follow this recipe exactly, I realize that if you don't already have these ingredients stocked in your pantry, you can't just make this on the fly. And sometimes, cocktails and spritzers just happen on the fly. So that said, if you can't get your hands on club soda, there are a few alternatives to consider.
Club soda is basically artificially carbonated water. If you don't have this readily available, some other options are seltzer or sparkling water.
(You may also like: Refreshing and Low Carb Keto White Wine Spritzer)
Print Recipe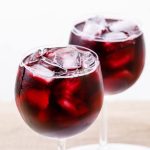 2-Ingredient Keto Red Wine Spritzer (WOW-worthy)
Scale
½ cup

super-chilled red wine

½ cup

super-chilled club soda

ice cubes (optional)
Add the ice cubes in a glass (if using). 

Pour the red wine and club soda in the glass. 

Serve immediately.
More Keto Wine Drink Recipes:
FREE KETO RECIPES + 5-INGREDIENT KETO COOKBOOK

Make sure to sign up for free to get instant access to the 5-Ingredient Keto Cookbook, which includes my favorite 20+ keto recipes of all-time, all under 5 ingredients.