Keto Recipes
Easy Low Carb Keto Dump Ranch Salad Dressing
The right salad dressing can make all of the difference between a ho-hum salad and one to be savored. Getting the dressing right is essential! So with that in mind, I'm delighted to share today's recipe with you guys. The recipe makes a quick and easy low carb keto dump ranch salad dressing that can be ready to go from start to finish in only 5 minutes flat.
Real, Whole Food Ingredients
One of the main reasons why I love making my own homemade salad dressing recipes like this one so much is that it gives me the peace of mind of knowing that my dressing isn't full of unhealthy artificial additives or preservatives. This recipe uses nothing but 100% real, whole food ingredients and it's all the better for it.
Whenever I make this recipe, I like to use homemade keto mayonnaise, but you can feel free to use any variety of mayo that you like, so long as you make sure that it's keto friendly. As a matter of fact, if you're interested in making out your own homemade keto mayo, then I highly recommend trying out one of the following recipes:
OMG-worthy Salad Dressing That's Ready To Go In Only 5 Minutes
The other big reason why I love this recipe so much is because it's so quick and easy to make. All you have to do is take all of the ingredients (mayo, sour cream, unsweetened almond milk, lemon juice, parsley, dill, chives, garlic powder, onion powder), combine them in a bowl, and then put the mixture into either an airtight container or a jar. Store the dump ranch dressing in the fridge until you're ready to use it – it can be kept in the fridge for up to seven days before going bad.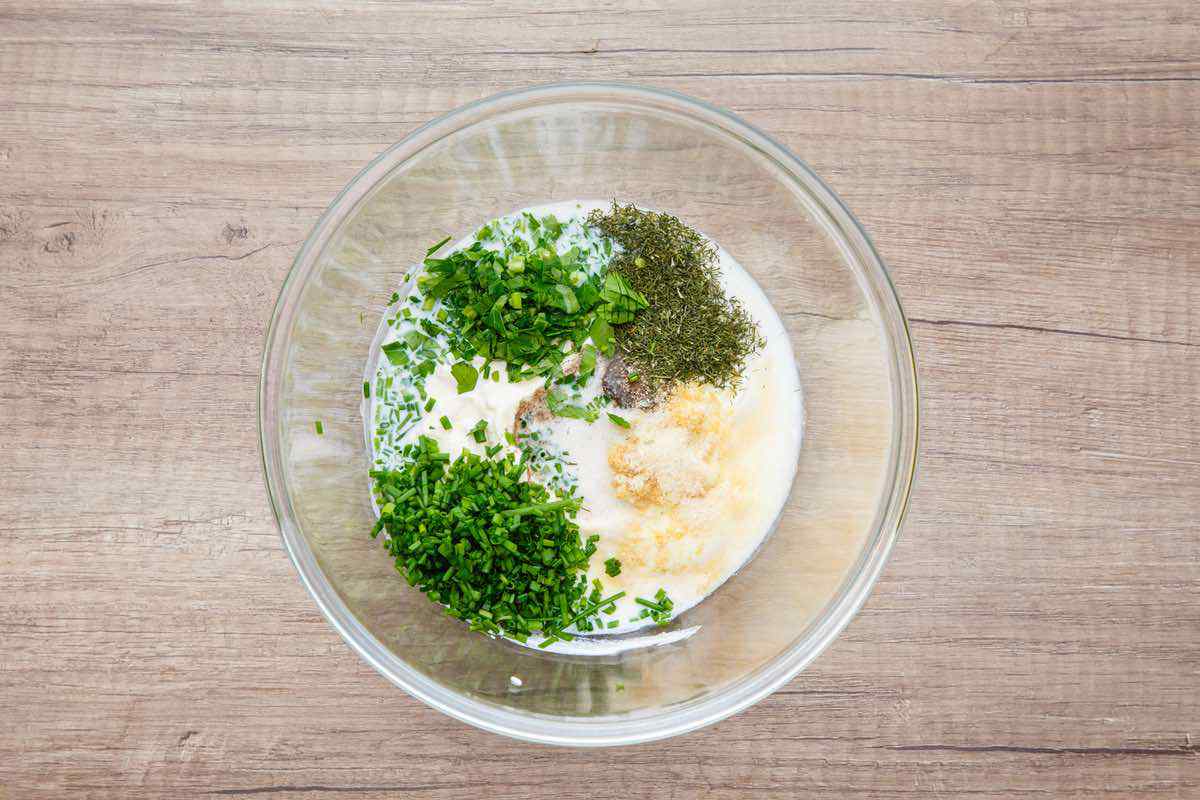 (Learn more: Is Ranch Keto?)
Dress Up Your Salad with These Other Keto Dressings
While I personally can't get enough of this keto dump ranch (it's really that good folks), I can understand that not every one of our readers will be as excited about it as I am. If that sounds like you, not to worry, we've got you covered:
Keto Salad Ideas to Help You Plan Your Week
A good salad dressing is only half the battle when it comes to making a truly good salad. Everything else that goes into making the salad is equally as important. So with that in mind, I thought it would be a good idea to share some of my personal favorite keto salad recipes as well with you guys.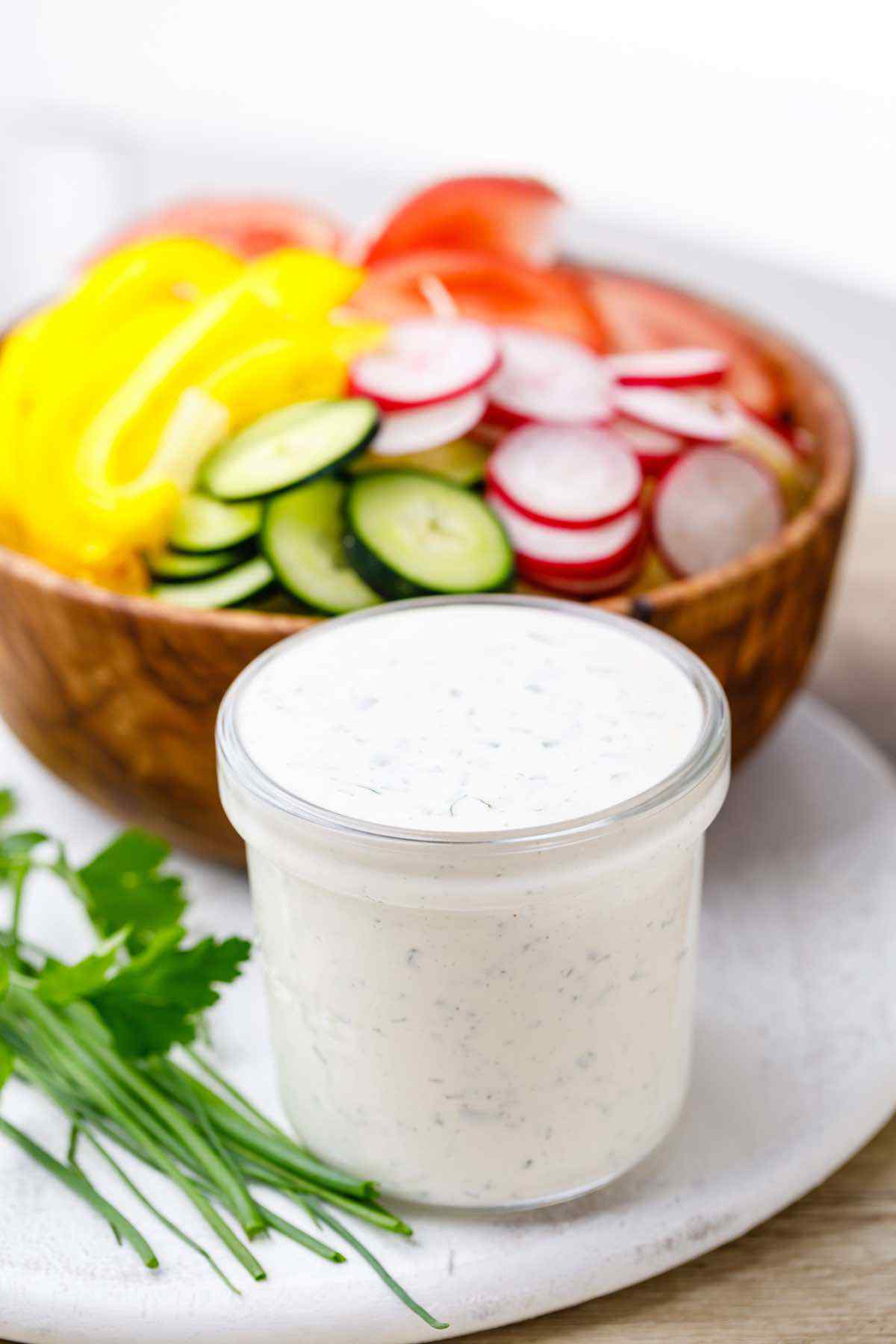 Between this recipe, the list of salad dressing recipes above, and the following salad recipes, you should be able to stay plenty busy mixing and matching different kinds of keto salad combinations for quite a while!
Keto Ranch Alternatives
How Do I Make My Salads More Filling?
If you're one of those people who loves huge salads, one way to increase the volume of your salad is to mix and match your greens. You don't have to use just kale or lettuce. Feel free to mix it up with some cabbage, arugula, spinach, and more.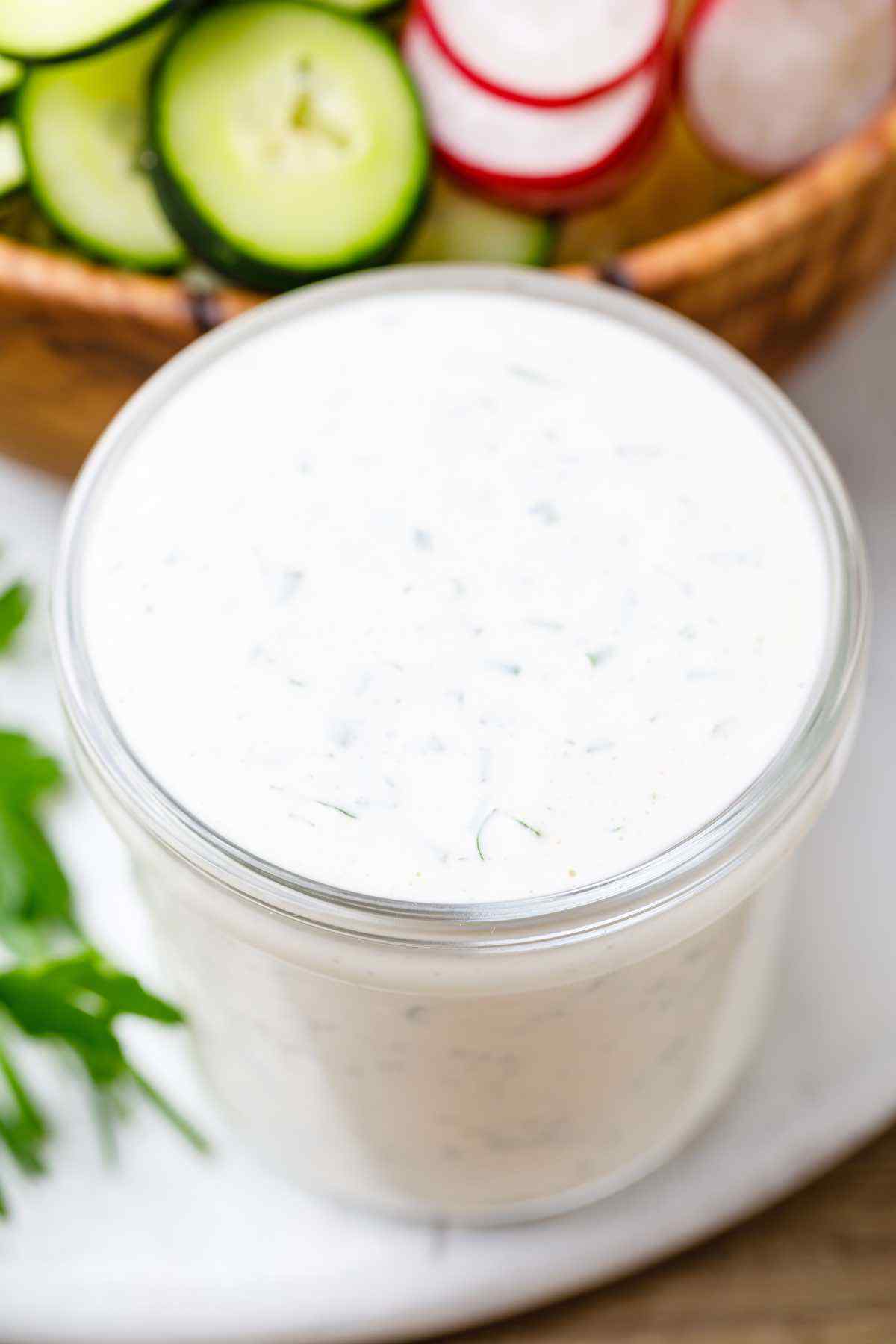 Another way to add calories to your salad is to add high-fat ingredients like oils, nuts and lean proteins. Protein is highly satiating, while oils and nuts will slow down digestion. By adding these into your salad, it will feel more like a full meal.
Print Recipe
Easy Low Carb Keto Dump Ranch Salad Dressing
FREE KETO RECIPES + 5-INGREDIENT KETO COOKBOOK

Make sure to sign up for free to get instant access to the 5-Ingredient Keto Cookbook, which includes my favorite 20+ keto recipes of all-time, all under 5 ingredients.
Scale
1 cup mayonnaise
½ cup sour cream
¼ cup unsweetened almond milk
2 tsp lemon juice
2 tbsp chopped fresh parsley or 2 tsp dried parsley 
1 tsp dried dill
1 tbsp chopped fresh chives or 1 tsp dried chives 
½ tsp garlic powder
½ tsp onion powder
salt and black pepper to taste 
Combine all the ingredients in a bowl. 

Transfer in an airtight container or a jar and refrigerate until ready to use. 

Store in the fridge for up to 7 days.