Keto Breakfast Ideas
Easy 7-Ingredient Crustless Keto Quiche Lorraine
I used to think that a quiche was complicated to make because of its rich, luxurious texture and crust but little did I know, it's anything but! This keto quiche recipe is a product of trial and error, so feel free to comment below if you have any suggestions of your own to make it better. Personally, I find that switching out Gruyere for a different type of cheese is a great way to change things up.
In a bowl, combine your eggs and sour cream and season it with a bit of nutmeg, salt and pepper. Once that's well incorporated, fold in your Gruyere and Parmesan cheese. Add the bacon and onion first in your pan and then pour the egg mixture over the bacon and onion onto the same pan.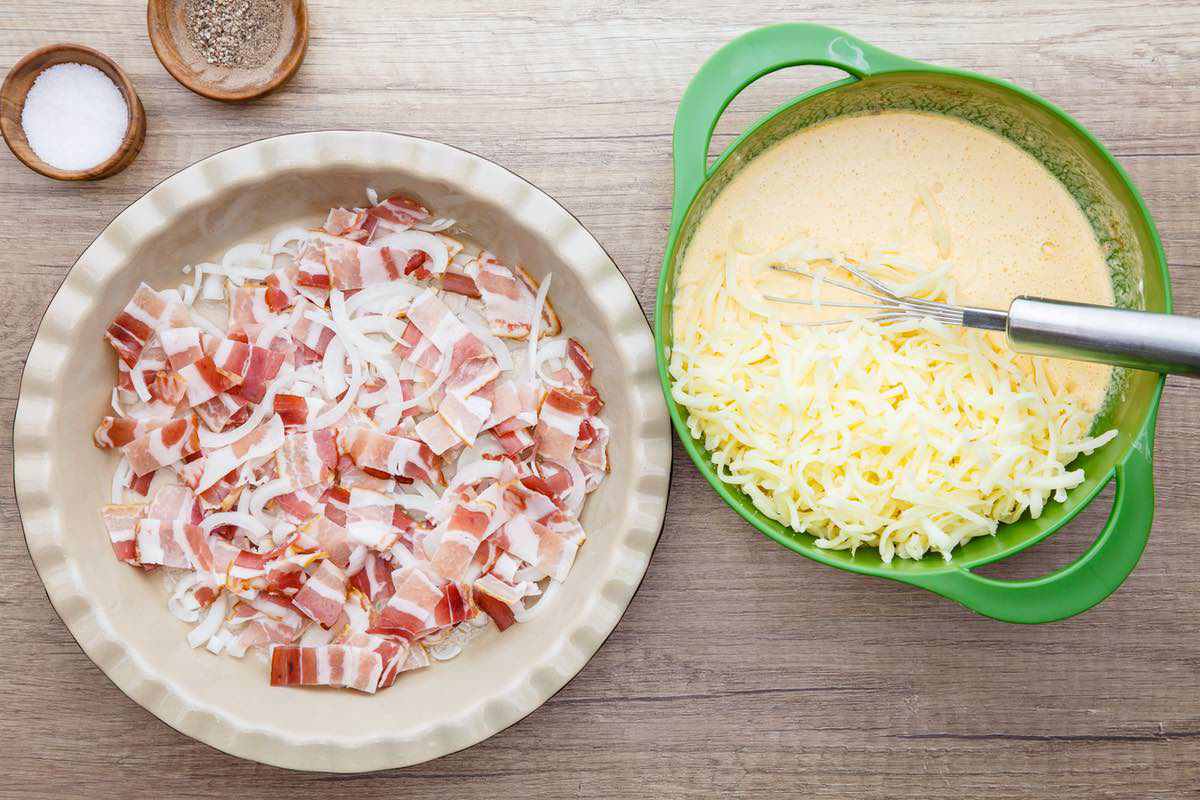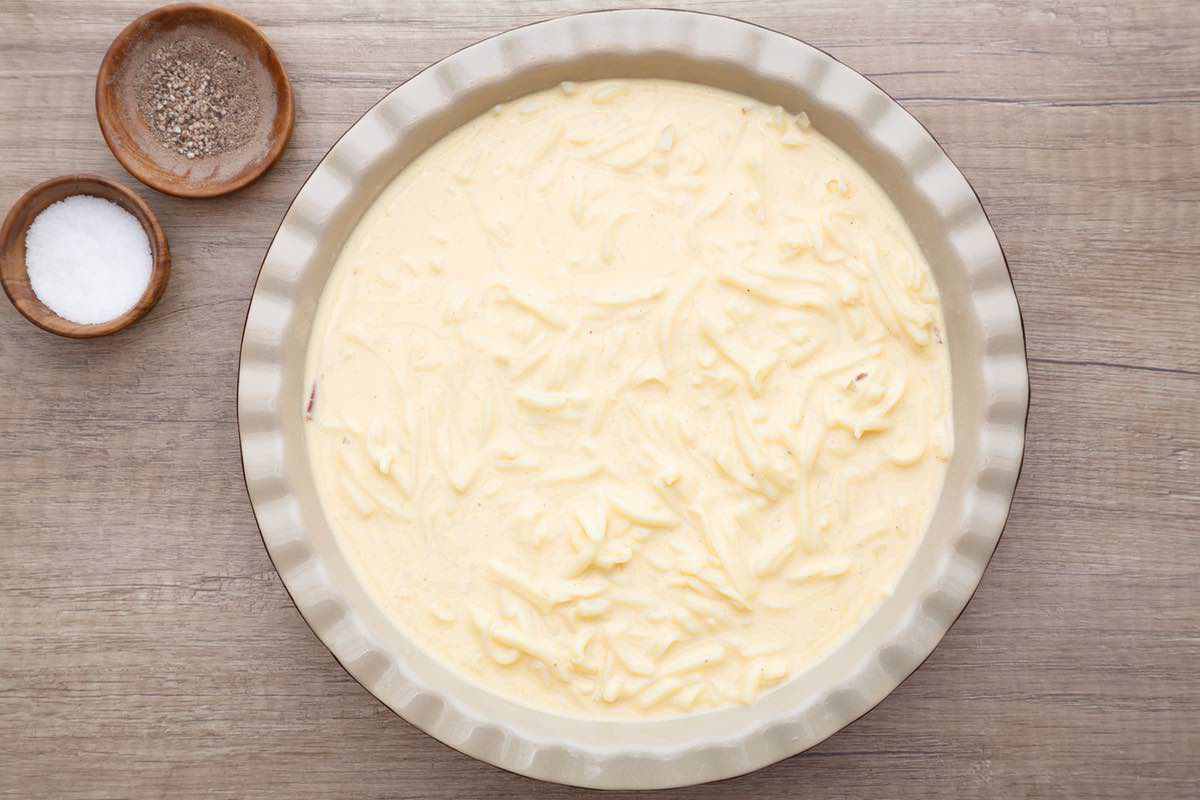 Bake it in the oven for about 30-40 minutes and you should be good to go!
Quiche vs. Frittata
I love a good quiche and frittata, but they are not to be interchanged. A quiche is made with a combination of eggs and heavy cream or sour cream onto a custard base while a frittata is made with little to no cream and no crust.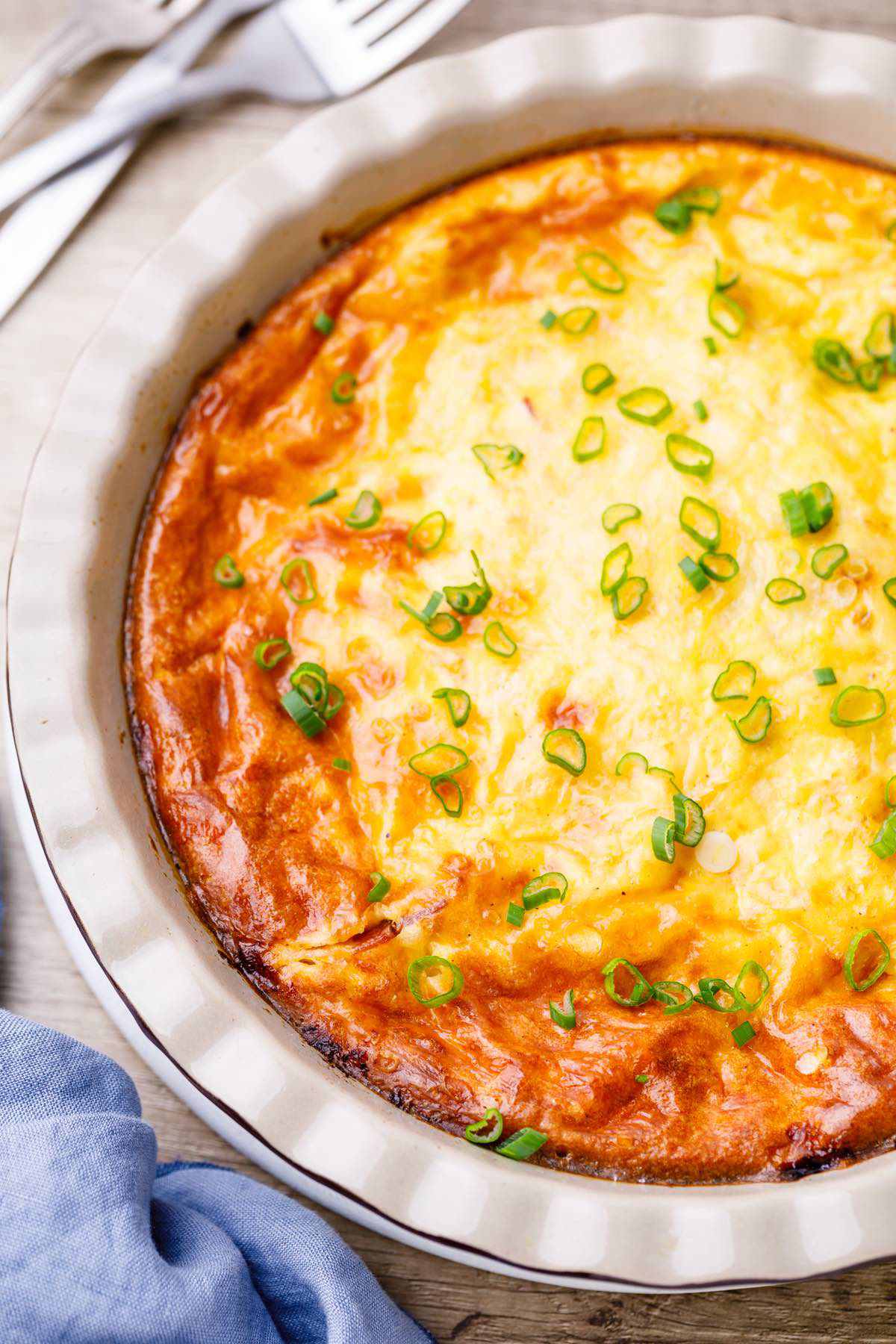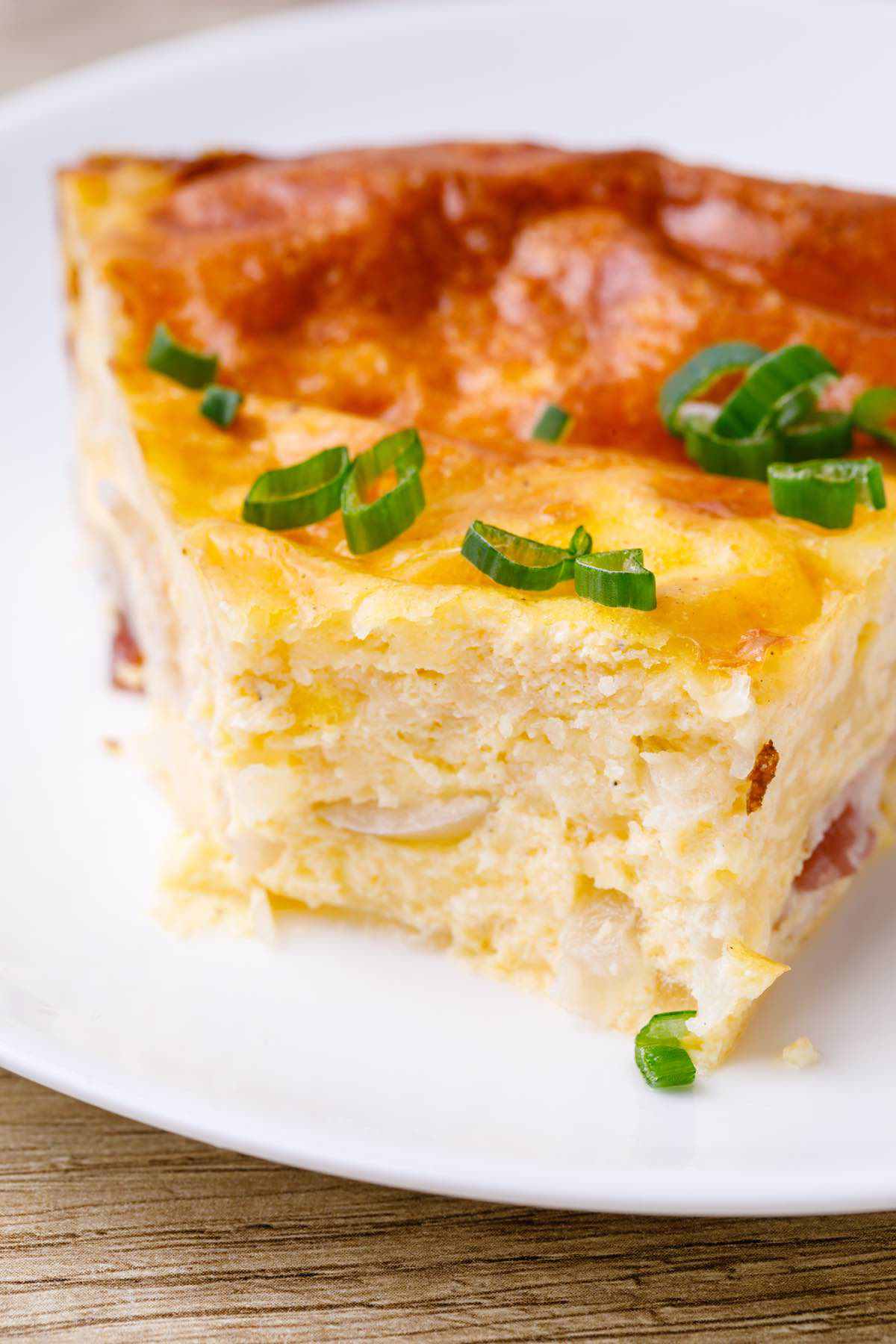 Can You Make A Quiche Without The Crust?
Since the filling of a quiche is typically made with some cream, it can be difficult to make one without the crust to hold it together. However, if you're set on making one without the crust, you could simply bake the mixture in a ramekin or in muffin pans. It's not quite a quiche, but it will be delicious all the same.
Why Is My Quiche Watery?
If your quiche turns out watery, it could be because the eggs are overcooked. Depending on your oven, the prescribed cooking time may need to be adjusted. A watery quiche is a sign that you will need to reduce your cooking time by 2-5 minutes.
Should A Quiche Be Served Warm?
Yes, ideally, a quiche should be served warm and fresh out of the oven. However, it's also perfectly okay to serve this room temperature or even cold, in some cases. In some parts of the world, quiches are served later in the day without reheating so as not to overcook the eggs, so it really boils down to preference. Give it a try and let us know what you think!
Print Recipe
Easy 7-Ingredient Crustless Keto Quiche Lorraine
Author: Bree - KetoPots.com
Prep Time:

10 minutes

Cook Time:

40 minutes

Total Time:

50 minutes

Yield:

8

1

x
FREE KETO RECIPES + 5-INGREDIENT KETO COOKBOOK

Make sure to sign up for free to get instant access to the 5-Ingredient Keto Cookbook, which includes my favorite 20+ keto recipes of all-time, all under 5 ingredients.
Scale
4 oz bacon strips, diced
1 small onion, very thinly sliced
1 cup Gruyère cheese
¼ cup grated Parmesan cheese
1 cup sour cream 
6 eggs
¼ tsp freshly grated nutmeg
¼ tsp salt
¼ tsp freshly ground black peppers 
For decoration (optional):
1 tbsp sliced green onion
Preheat oven to 350°F. 

Lightly grease a 9-inch pie plate with olive oil.

In a bowl, combine the eggs and sour cream. 

Add the nutmeg, salt and black pepper and mix to combine.  

Fold in the Gruyere cheese and Parmesan cheese. 

Add the bacon and onion to the prepared pan. 

Pour the egg mixture over the bacon and onion. 

Bake in preheated oven for 30-40 minutes. 

Remove from the oven. 

Let it cool for 10 minutes. 

Sprinkle with sliced green onion (if using), slice and serve. 
More Keto Breakfast Ideas: