Keto Recipes
Flaky, Buttery Crust Keto Pumpkin Pie (Low Carb)
Baking is something I truly enjoy doing because of the tiny details that make a huge difference. For this pumpkin pie, I've put together a recipe that includes tweaks I've made over the past few months of baking this. I'm proud to say that this is probably going to be one of the best keto pumpkin pies you'll ever have, thanks to some smart ingredient additions.

How to Make Keto-Friendly Pie
I've come across a few other variations of pumpkin pie on some of my go-to recipe blogs. Feel free to check them out for inspiration:
For the crust, you'll be using almond flour as your main ingredient instead of wheat flour or all-purpose flour. Almond flour is made from almonds, so this is what helps keep it low carb and high fat. Mixed with some butter, egg, vanilla and sweetener, it makes for an excellent pie crust.
For the filling, it's important to use good quality pumpkin puree and spices to ensure that the pumpkin pie flavor shines through. The filling is made with some heavy cream, eggs, vanilla, sweetener and some salt. The recipe calls for just pinches of salt, but they still matter, so don't skip those small steps.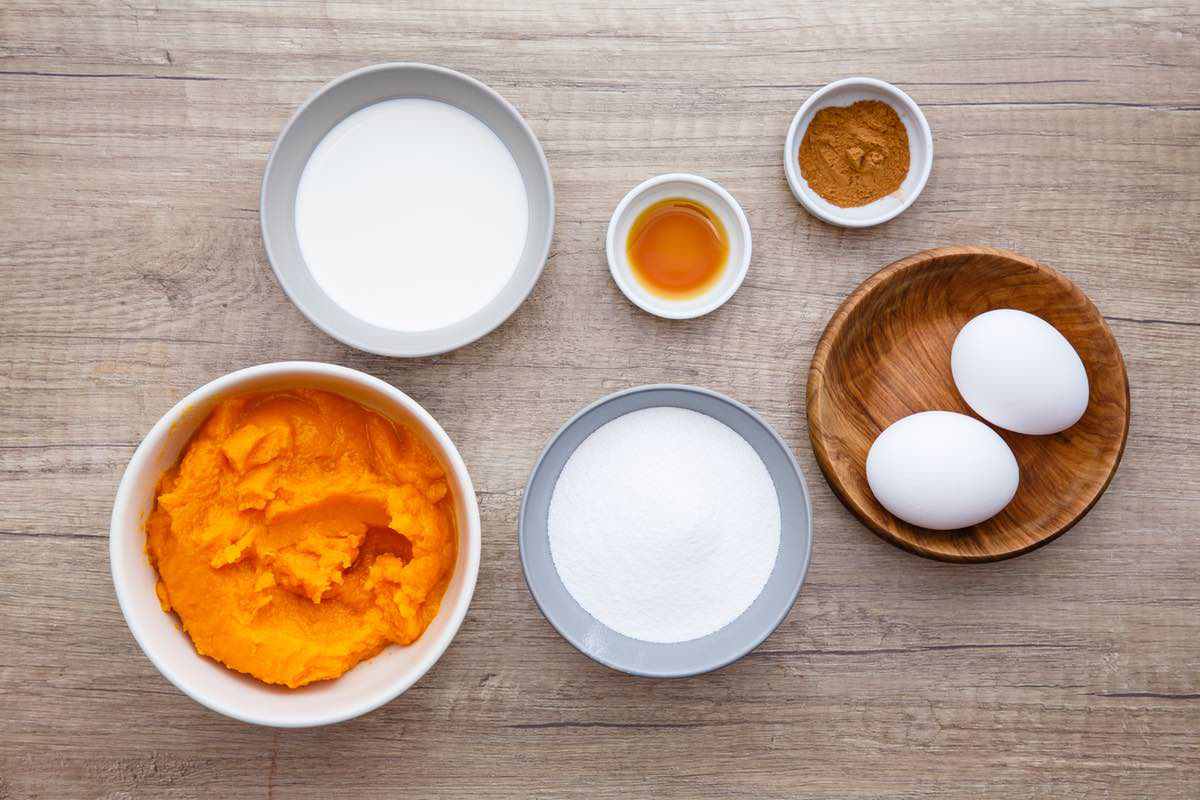 Constructing the pie is the more difficult part, only because there are certain steps to be followed in a specific order. The first thing you need to do is the crust.
Once the crust is done, refrigerated and baked in the oven, you can start on the filling. Once the filling is done, you can remove the crust from the oven and pour the filling onto the warm crust.
Return the pie to the oven and bake for 40-50 minutes or until the edges of the crust are golden brown.
Why Is My Pie Crust Crumbling?
If your pie crust is crumbling, don't worry because it's probably just rolled a little too thinly. Try to mold it again, this time paying closer attention to the thickness at the bottom of the pie. If it ends up being a little crumbly the first time, don't worry because that doesn't make it any less tasty!
How to Know If My Pumpkin Pie is Done?
Normally, checking to see if something is done baking entails inserting a clean toothpick in the center to see if it comes out clean. For this pumpkin pie however, that won't be the case. To check if your pie is done, take a look at the edges of the crust. If it's golden brown and the center of the pie has started looking a little dried out, it's ready.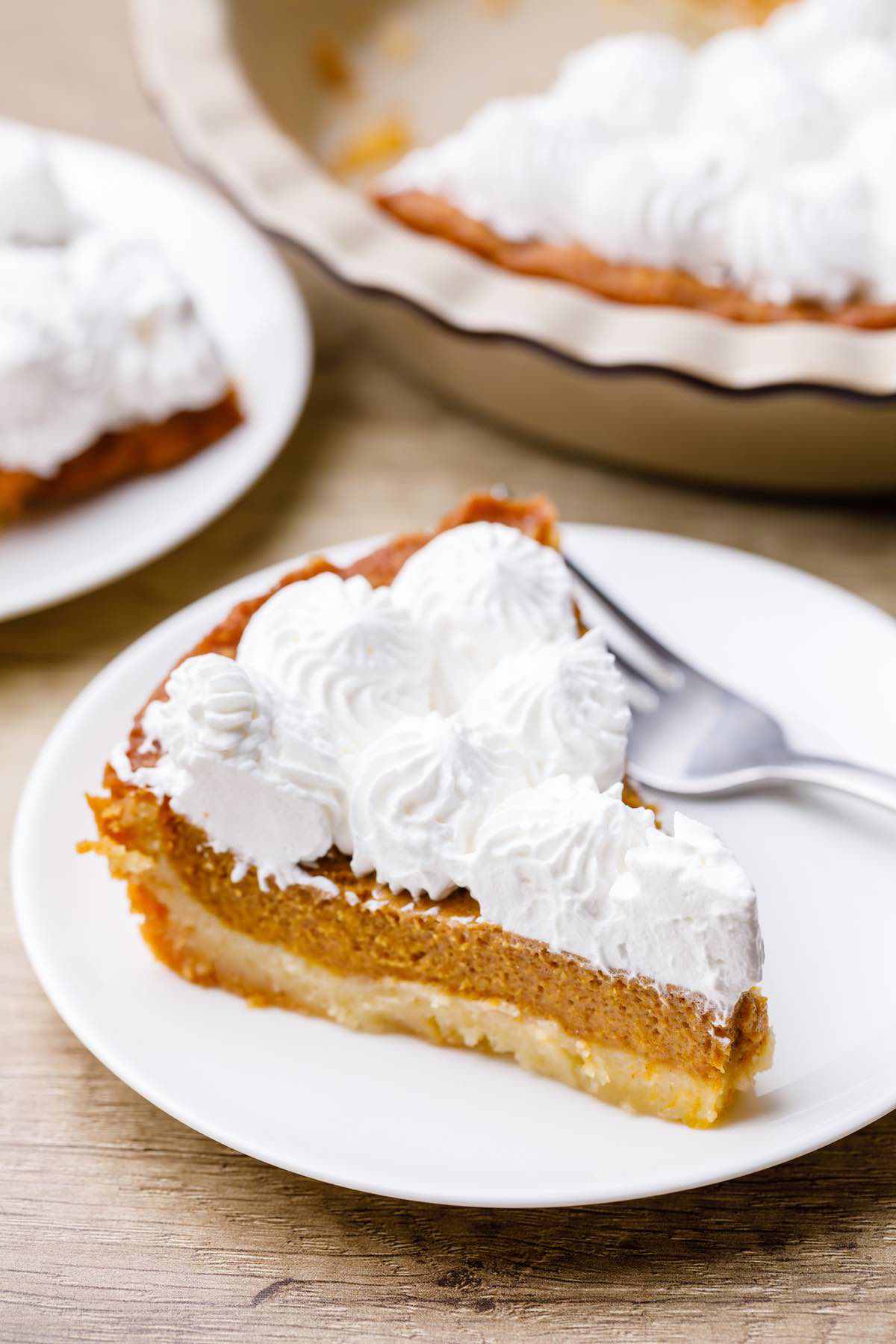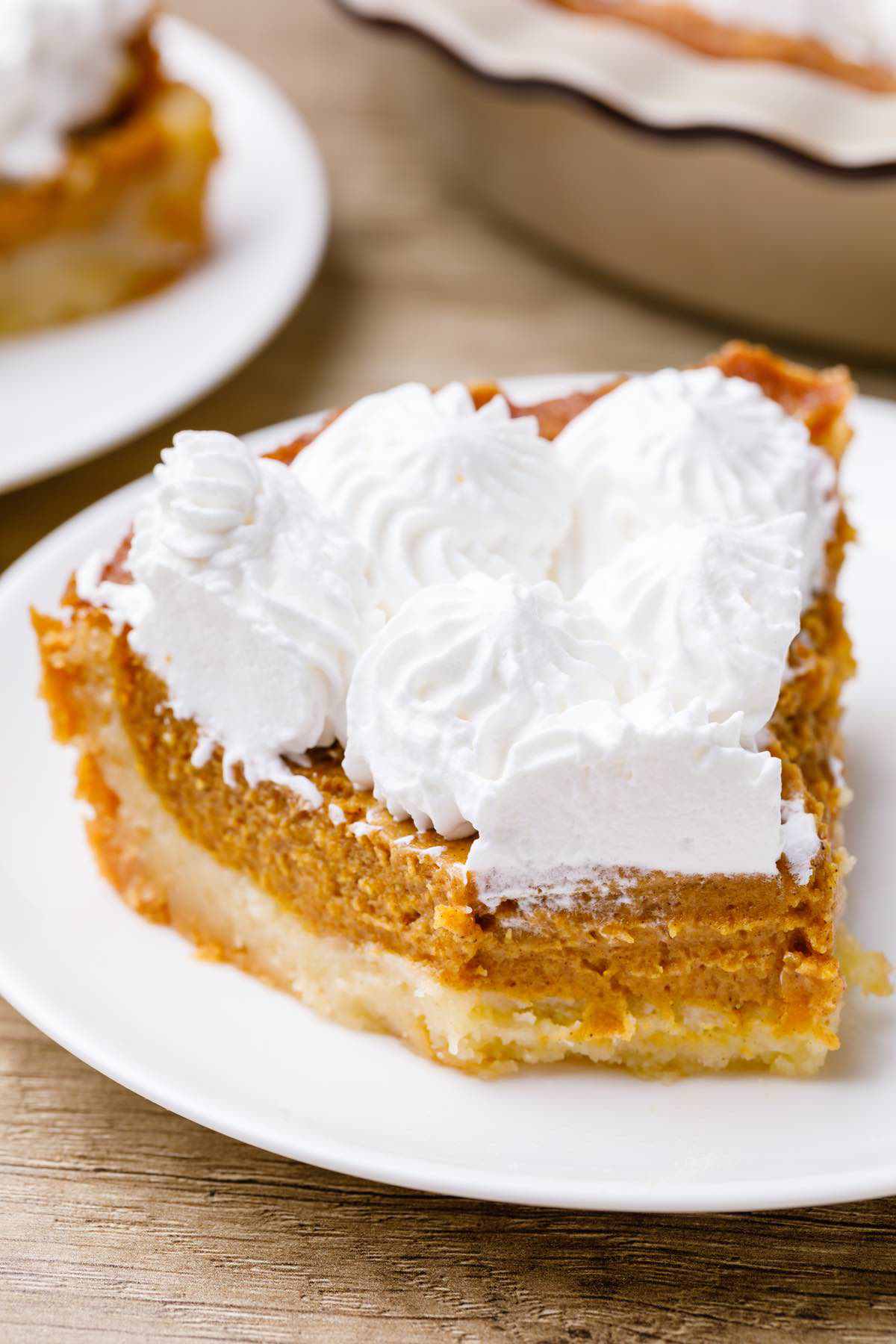 How Soon After Baking Can You Refrigerate Pumpkin Pie?
Always wait for your pie to cool first before refrigerating. Avoid rapid changes in temperature to minimize texture changes in your pie. Also, allowing it to cool for a few minutes will help firm up the pie, allowing for easy slicing and handling.
Can I Use Homemade Pumpkin Puree?
If you're going to make your pumpkin puree from scratch, be my guest. The texture of homemade pumpkin puree might be slightly different from canned pumpkin puree, but the results won't vary much so feel free to make that substitute. Personally, I love the taste of homemade pumpkin puree after the pumpkin has been slowly roasted in the oven for about an hour or two!
Can Pumpkin Pie Be Frozen?
Pumpkin pie actually freezes well, unlike other types of pie like meringue pies and custard pies which tend to get very watery after thawing. You have the option of freezing an unbaked pie, but a baked pie will last longer in the freezer. You can store a baked pie in the freezer for longer than a month as long as it's frozen soon after baking.
Print Recipe
Flaky, Buttery Crust Keto Pumpkin Pie (Low Carb)
Author: Bree - KetoPots.com
Prep Time:

20 minutes

Cook Time:

50 minutes

Total Time:

1 hour, 10 minutes

Yield:

1

2

1

x
Scale
For the crust: 
2 ½ cup almond flour
1/3 cup granulated Stevia or low carb granulated sweetener 
¼ cup butter plus extra for greasing 
1 large egg 
1 tsp vanilla extract 
For the filling: 
1 (15-oz) can pumpkin puree, well drained 
½ cup heavy cream 
2 large egg
2/3 cup granulated Stevia or other low carb granulated sweetener 
2 tsp pumpkin pie spice
1 tsp vanilla extract 
pinch of salt
Lightly grease a 9-inch pie dish and set aside. 

To make the crust, in a bowl beat egg and sweetener. 

Add the butter, vanilla extract and almond flour and mix until soft dough forms. 

Press the mixture into the bottom and up the sides of the pie dish.

Prick the bottom of the crust all over with a fork. 

Refrigerate for minimum one hour. 

Preheat oven to 350°F.

Bake in preheated oven for 10 minutes. 

To make the filling, in a large bowl add the eggs and sweetener and beat until well combined.

Add the pumpkin pure, heavy cream,  pumpkin pie spice, vanilla extract and pinch of salt and mix to combine. 

Remove the crust form the oven. 

Pour the filling onto the warm crust.

Reduce the oven temperature to 325°F.  

Return the pie dish to the oven and bake for 40-50 minutes or until the edges of the crust appear golden brown and the top appears slightly dried out. 

Remove from the oven and allow to cool completely before serving.
More Yummy Pumpkin Keto Dessert Ideas:
FREE KETO RECIPES + 5-INGREDIENT KETO COOKBOOK

Make sure to sign up for free to get instant access to the 5-Ingredient Keto Cookbook, which includes my favorite 20+ keto recipes of all-time, all under 5 ingredients.