Keto Recipes
Cream Cheese Pumpkin Bread
A guilty pleasure of mine that has been a constant for pretty much my entire adult life is indulging in treats made with pumpkin. I look forward to the fall season each and every year for that very reason, as it gives me a perfect excuse to go on a pumpkin baking spree. I do try to keep my pumpkin recipes as healthy as I possibly can though, and this particular recipe is no exception. The recipe makes a quick and easy cream cheese pumpkin bread that is simply to die for. The keto pumpkin bread by itself would make this recipe more than worth your while, but with the added cream cheese filling? It turns this bread into an out of this world recipe that should definitely be at the top of your "must try" list.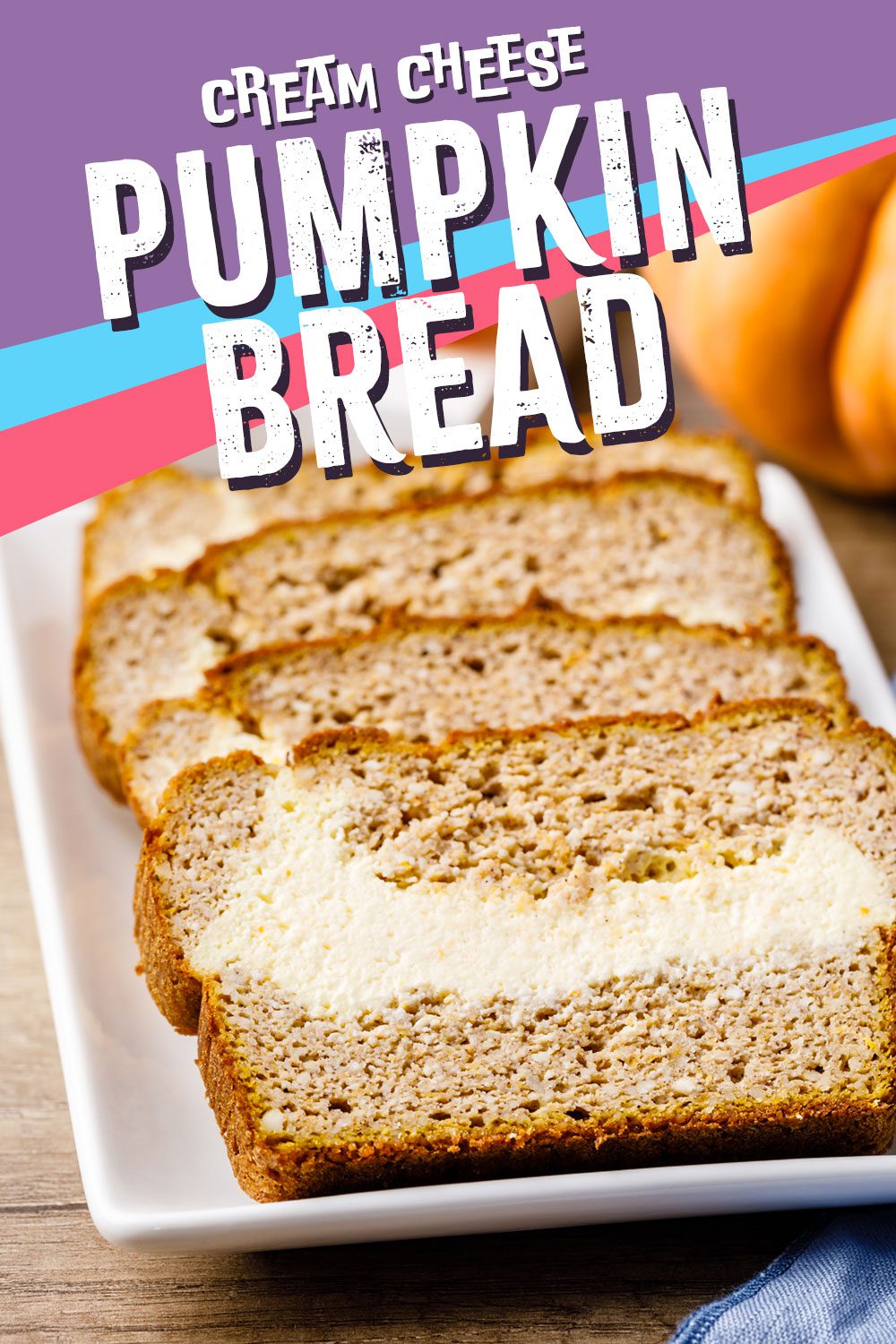 If you're looking for more crave-worthy breads (without the carbs), try this lemon blueberry bread, this chocolate chip zucchini bread and this cinnamon swirl bread.
Or, if you're just looking for more pumpkin treat ideas, you need to try these to-die-for pumpkin muffins with cream cheese frosting:
---
How to Make Keto Cream Cheese Pumpkin Bread
Since it's the cream cheese filling that makes this pumpkin bread so incredibly delicious, let's start by going over how you can prepare it. The filling is actually pretty easy to make. Simply add your cream cheese, an egg, coconut flour, orange zest, and your choice of low carb sweetener (I prefer using Stevia) into a bowl and beat them until they're well combined.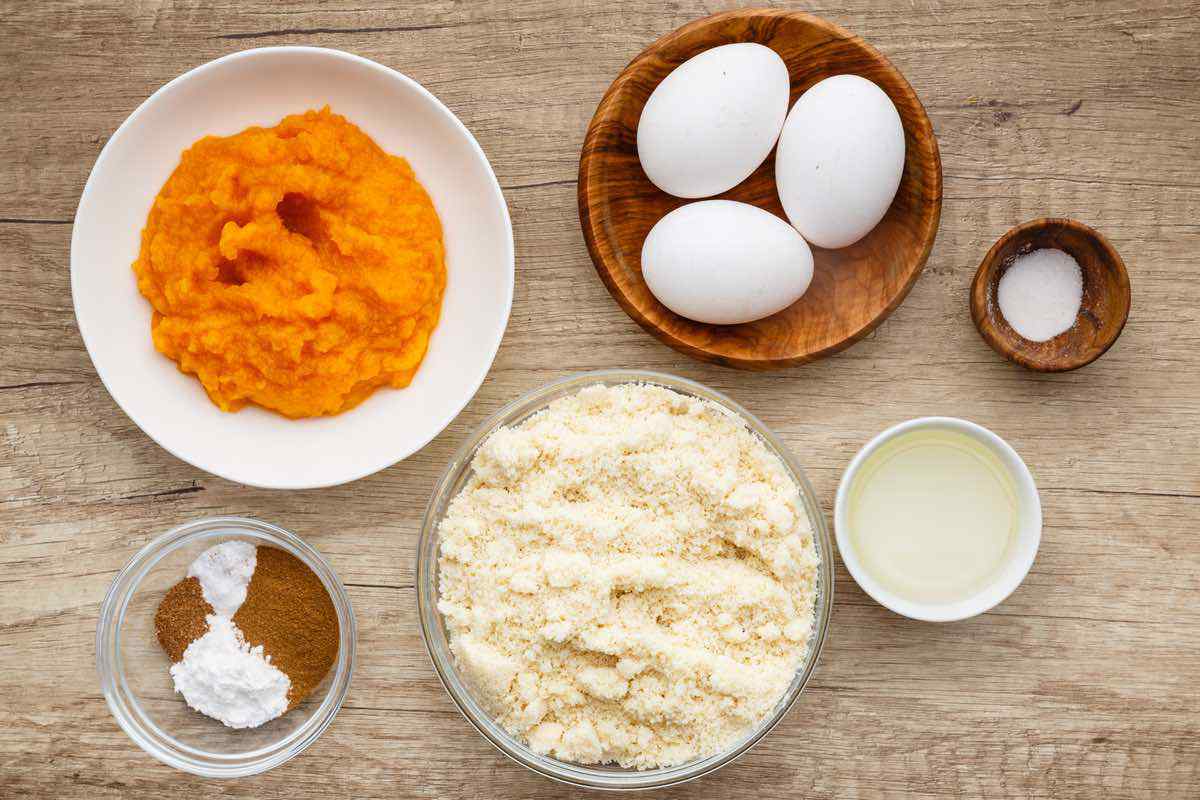 That's really all there is to it, so go ahead and set it to the side while you turn your attention to the pumpkin bread itself.
The first thing to do is combine your almond flour with your baking powder to form the base of the bread dough. The almond flour is used because it's a low carb alternative to refined wheat flour. It's also incredibly nutrient-dense, offering plenty of fiber, protein, vitamins, minerals, and healthy fats for your recipes.
---
I also like to use almond flour because wheat flour is known to cause inflammation in many people who consume it. Considering chronic inflammation has been directly linked with multiple types of diseases (1), I try and do my best to avoid any and all foods known to cause it.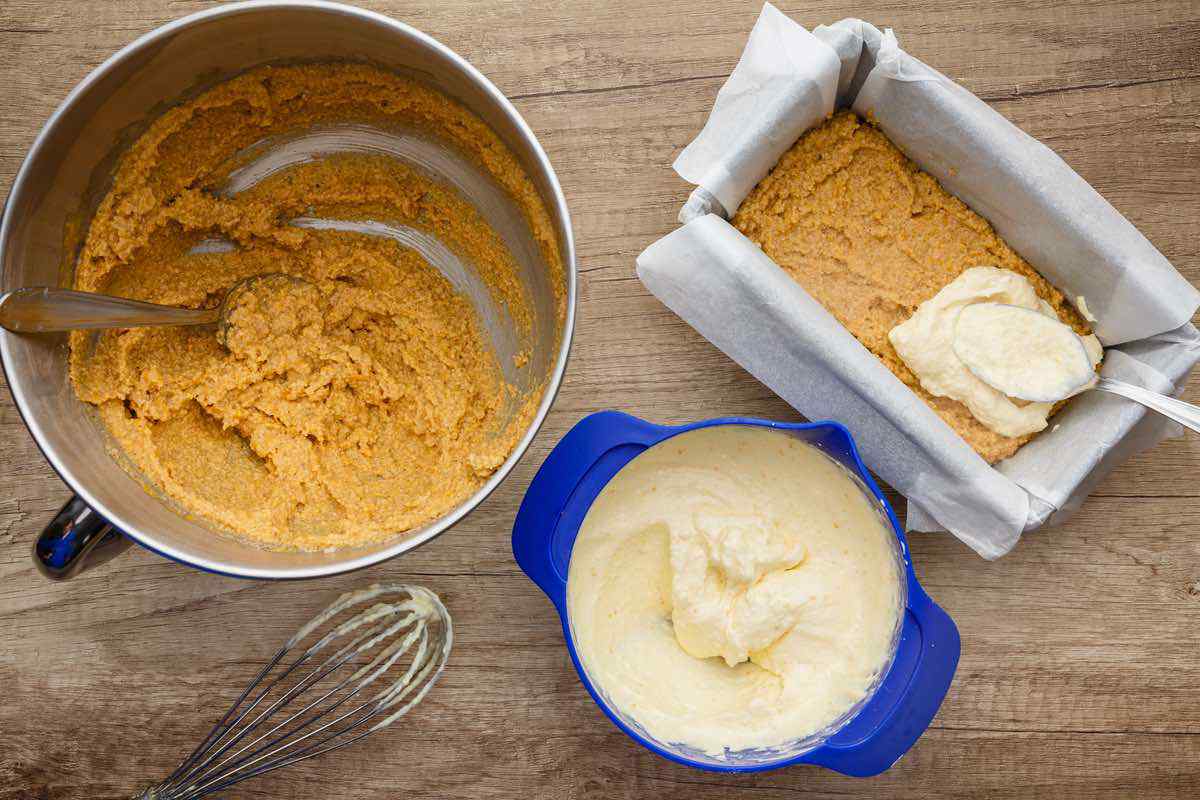 You'll also want to mix your spices into the flour mixture, so go ahead and add the pumpkin pie spice, cinnamon, nutmeg, and a pinch of salt. All three of these spices will go a long way towards adding a delightfully spiciness to your pumpkin bread that will have you going back for seconds in no time.
In a separate bowl, you can combine your eggs and Stevia by beating them until the eggs are pale and fluffy, and then add in the melted coconut oil and pumpkin puree.
---
That last item is the real secret ingredient in this cream cheese pumpkin bread recipe — just make sure that you use either an organic or a homemade pumpkin puree. It adds a deliciously authentic pumpkin flavor to the bread while also offering plenty of health benefits thanks to the high antioxidant content found in pumpkins. (2)
To finish the recipe off, it's a simple matter of combining your 'dry' and 'wet' mixes and then following the directions below for blending in the cream cheese filling.
You'll want to bake the bread for about an hour. But once it comes out of the oven? Are you ever in for one tasty keto treat! Even though pumpkins are mainly in season during the fall months, after your first bite of this keto pumpkin bread, you'll want to make it all year round.
If you love the combination of pumpkin and cream cheese, you'll also need to try these incredible pumpkin sandwich cookies:
---