Keto Desserts
Quick and Easy 5-Ingredient Chocolate Keto Pudding
What's your favorite keto dessert? I usually flip flop back and forth between either chocolate cake or chocolate pudding–it all depends on my mood. For the past month or so though, I have most definitely been on a keto pudding kick. And while I've actually made quite a few different types of pudding, chocolate pudding still remains my usual go to. But who can blame me when I'm following recipes like this one for making a quick and easy 5-ingredient chocolate keto pudding? This pudding tastes amazing and it will seriously blow your mind with how easy it is to prepare!
How to Make the Best Chocolate Keto Pudding
Once you try keto pudding, there's honestly no going back to regular pudding. At least not when keto friendly variants taste every bit as good as the regular options while managing to offer up some nifty health benefits as well. So with that in mind, here are five more outstanding keto friendly pudding recipes for you guys to try out next. All five of them are from some of my very favorite keto blogs and have been personally put to the taste test by yours truly, so I'm certain you guys will love these recipes as much as this chocolate one: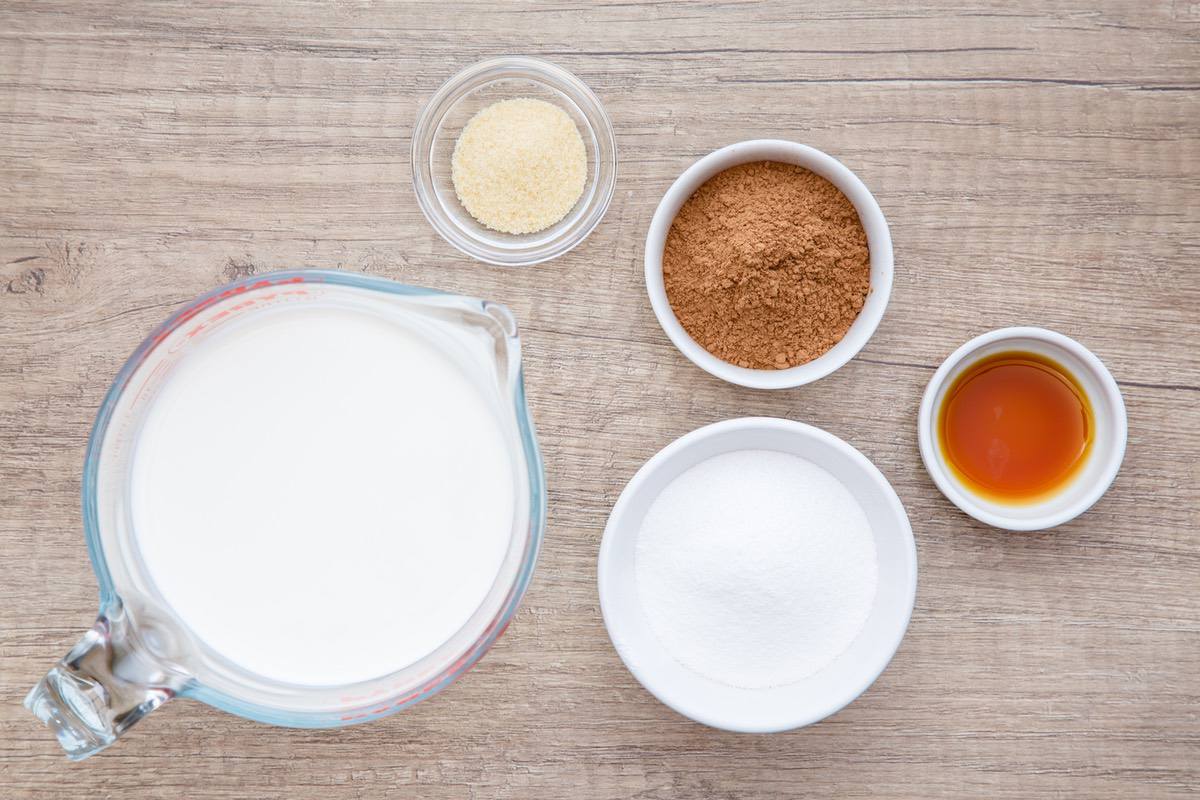 I seriously never realized how easy it was to make homemade pudding until I started experimenting with making keto friendly pudding recipes. This particular recipe below is a great example of everything I love and enjoy about it thanks to my ahem, research.
You'll start by grabbing a saucepan and combining heavy cream with Stevia (or your preferred low carb sweetening option), pure vanilla extract, unsweetened cacao powder, and just a pinch of salt.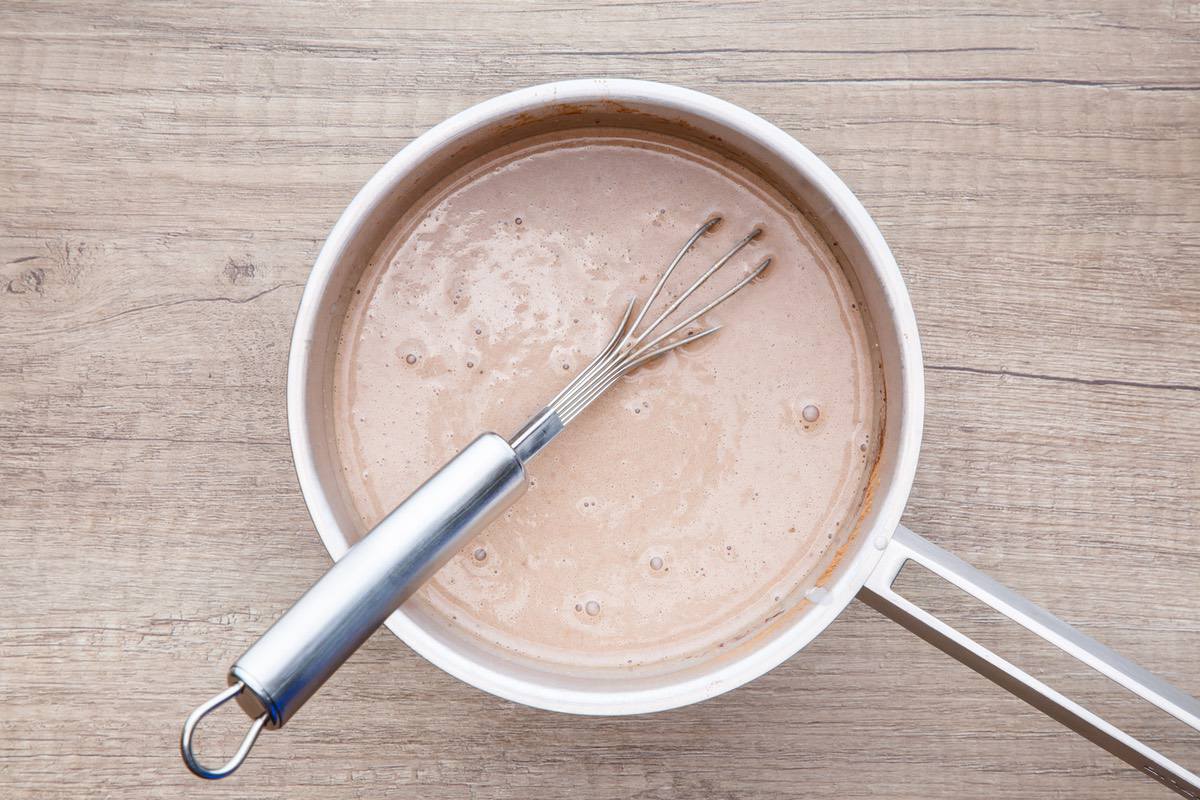 Heat all of these ingredients together over a medium low heat, making sure to whisk constantly for between 5-6 minutes. You can then whisk in the unflavored gelatin powder. Keep the mixture over the medium low heat for another few minutes or just long enough for the gelatin powder to fully dissolve but not boil.
Remove your pudding from the heat and press plastic wrap directly onto the surface of the pudding. You'll then want to toss your pudding in the refrigerator overnight to allow it to set and chill. After leaving the pudding in the fridge overnight, you'll finally be ready to take it out to enjoy this decadently delicious chocolate keto treat!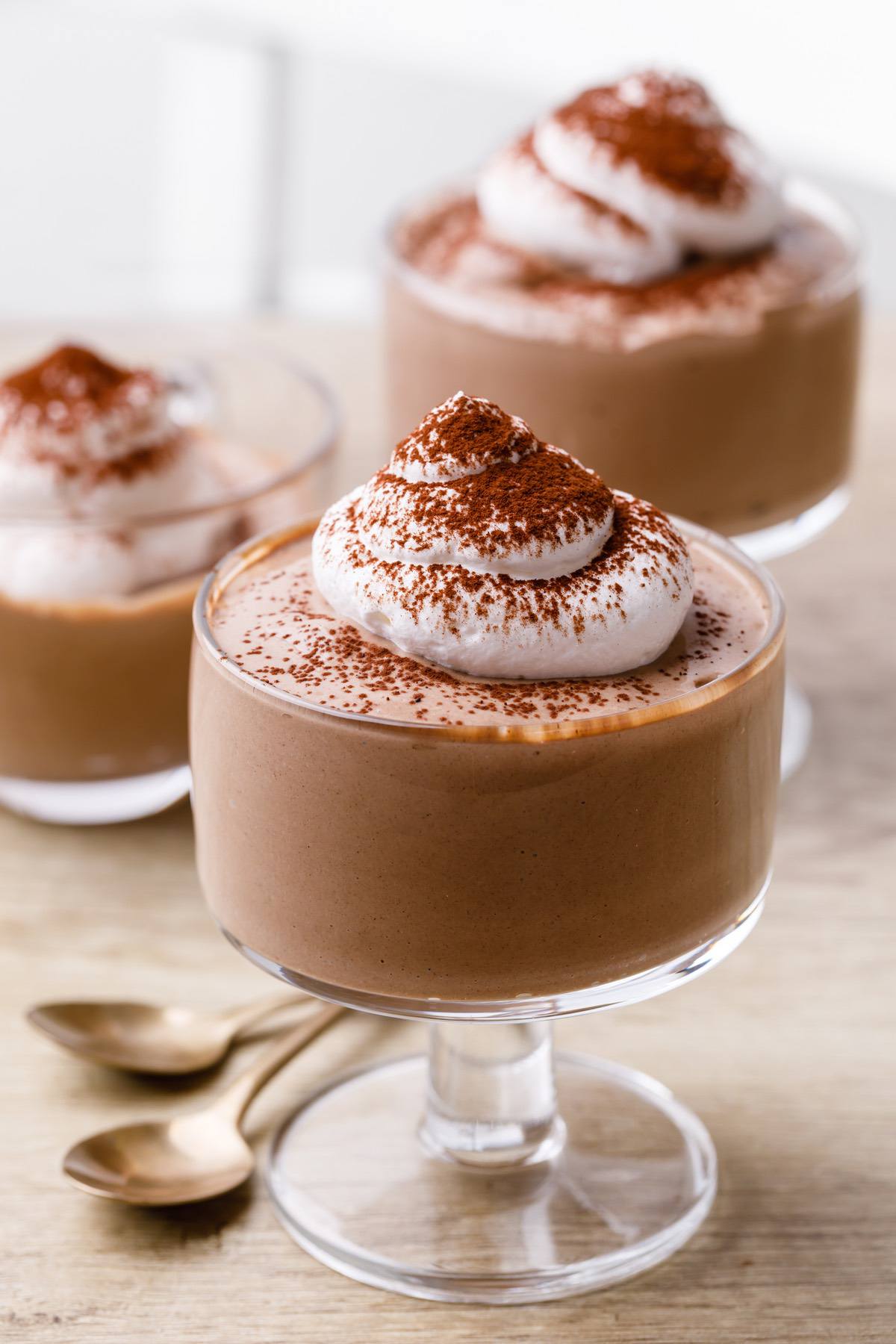 Can I Use Milk Instead of Heavy Cream?
If you would rather not use heavy cream when making this pudding recipe, you can certainly opt to use milk instead. However, you're going to have to take an extra step in that case.
You see, you can't replace heavy cream with just milk. You're going to have to use a mix of ¼ cup of unsalted butter with ¾ cups of whole milk if you're planning on swapping out the heavy cream. For this particular recipe, you'll need to double those amounts, so you'll be looking at using ½ cup of unsalted butter and 1 ½ cups of whole milk to make the equivalent of two cups of heavy cream.
Is Cacao Powder the Same as Cocoa Powder?
Many people are surprised to learn that cacao powder and cocoa powder are in fact not the same thing. While both chocolate products do indeed come from the cacao plant and its seeds, they're each made using different processes.
Unsweetened cacao powder is actually made by cold pressing cacao beans that have not been roasted. On the other hand, cocoa powder is made from raw cacao that has been roasted at very high temperatures. The heat affects the beans at a molecular level, breaking down certain enzymes. This ends up giving cocoa powder a sweeter taste, which is also why it's the more commonly used option when it comes to baking recipes.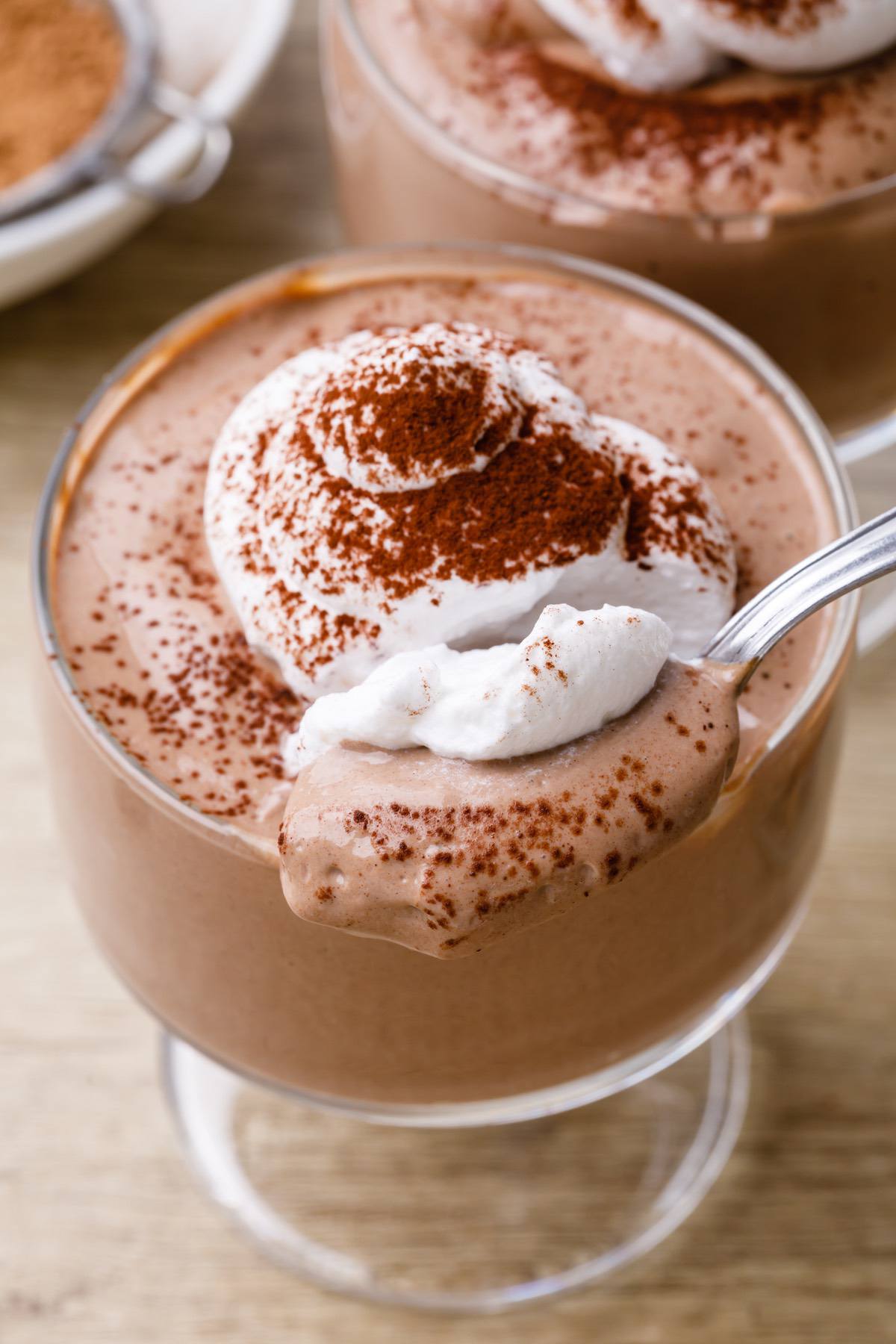 Can I Use Baking Chocolate Instead of Cacao Powder?
Yes, you can swap out the cacao powder in this recipe in order to use baking chocolate instead if you would prefer. However, there are a couple of important things to keep in mind in doing so. You'll want to double check to make sure that the baking chocolate that you use is both sugar-free and keto friendly.
Provided that you can find an unsweetened keto friendly baking chocolate option, you can absolutely use it as an alternative to make this pudding.
(You may also like: Quick (And Fluffy) Keto Dark Chocolate Mousse (with Whipped Cream))
Print Recipe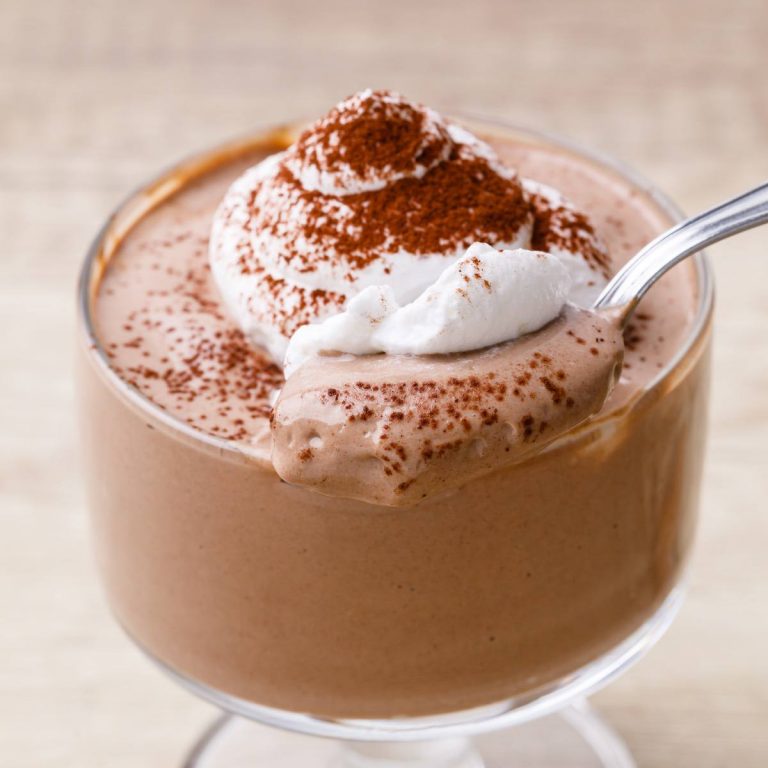 Quick and Easy 5-Ingredient Chocolate Keto Pudding
Author: Bree - KetoPots.com
Prep Time:

5 minutes

Cook Time:

10 minutes

Total Time:

15 minutes

Yield:

4

1

x
FREE KETO RECIPES + 5-INGREDIENT KETO COOKBOOK

Make sure to sign up for free to get instant access to the 5-Ingredient Keto Cookbook, which includes my favorite 20+ keto recipes of all-time, all under 5 ingredients.
Scale
2 cups

heavy cream 

1/3 cup

granulated Stevia or other low carb sweetener to taste 

¼ cup

unsweetened cacao powder

2 tsp

vanilla extract

1 ½ tsp

unflavored gelatin powder

pinch of salt
In a saucepan combine the heavy cream, sweetener, vanilla extract, salt and cacao powder. 

Heat over medium low heat, whisking constantly, for about 5-6 minutes. 

Whisk in the gelatin powder.

Heat the mixture over medium low heat until the gelatin has dissolved, about 3-4 minutes. 

Do not let boil!

Remove from the heat. 

Press plastic wrap directly onto the surface of the pudding. 

Refrigerate overnight. 

Remove from the fridge and serve. 
More Easy Chocolate Keto Dessert Recipes: