Keto Recipes
New York Style Keto Pizza Crust
Everyone knows that the best pizza in the United States is found in New York. It's not exactly a well kept secret. It's actually pretty high on many people's "to do" list when visiting the Big Apple. However, did you know that it's also rather easy to make your own New York style keto pizza crust from home? And trust me when I tell you, it's every bit as good as any pizza crust that you would find in Times Square. The very best part? Not only does it offer that same great New York style taste, but there are any carbs in this crust! So feel free to enjoy pizza any night of the week while on your keto diet thanks to this recipe.

Easy to Make But Big On Flavor
First things first when it comes to making your own keto-friendly pizza crusts from home: you're going to need a pizza stone to follow this recipe and our other great crust recipes. If you don't already own one, here is what I use. It's a 15-inch pizza stone, which is a good size for the family. I would make two just for good measure, though. Now, with that disclaimer out of the way, when it comes to making this crust, you're going to want to place your pizza stone in the oven and preheat it to 425°F.
Making the Base of the Pizza Crust
As your oven is heating up, get a bowl and microwave your mozzarella and cream cheese on high. You'll want to stir this mixture every 30 seconds or so until it's completely smooth. The reason that we're mixing these together first is that they will form the base of your pizza crust and will help to hold it all together as it bakes. Studies have also shown that when using keto-friendly ingredients to mimic high carb foods, it's easier to adhere to the keto diet. (1) Plus, they help to make your crust extra tasty!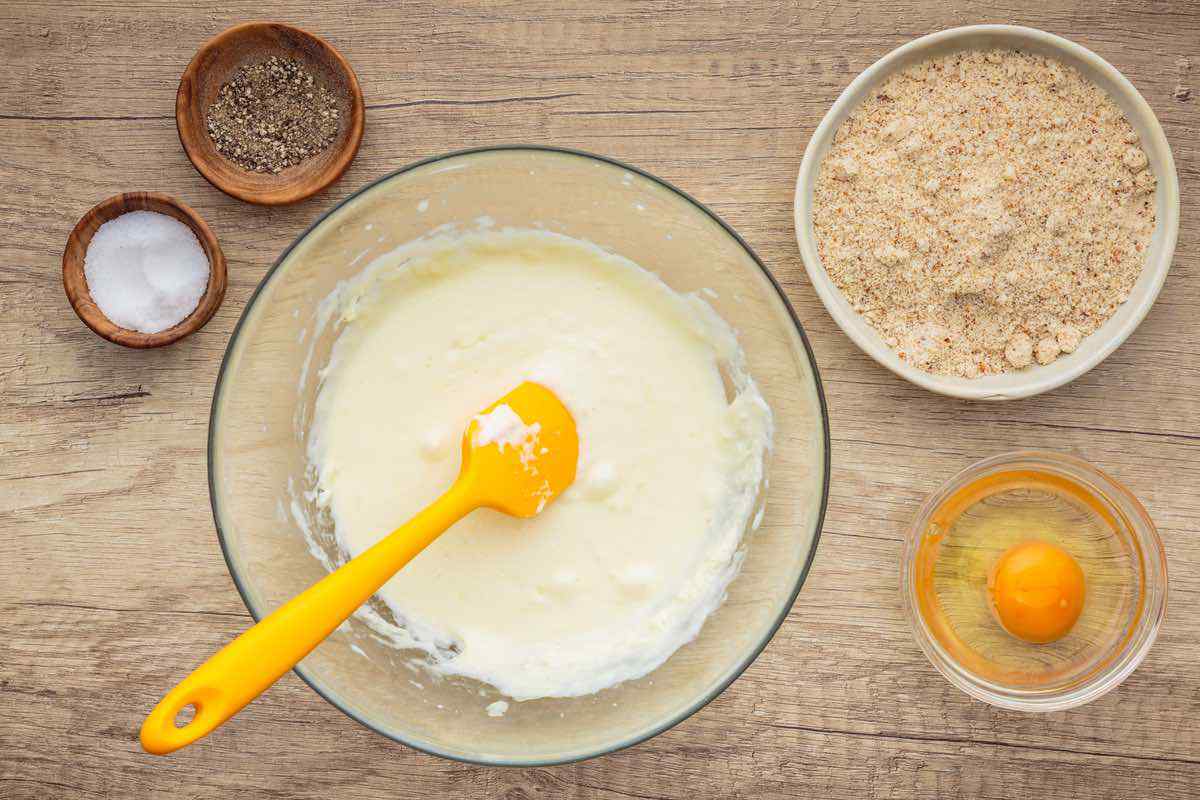 After your cheese mixture is completely smooth, you'll be gradually mixing in your almond flour, onion powder, garlic powder, egg, and salt. Almond flour is yet another great ingredient to replace a carb rich one, namely refined wheat flour. More importantly, almond flour is both incredibly nutrient dense and flavorful, whereas refined flours have had much of their nutritional value stripped. Refined grains have also been linked to causing inflammation in many people, adding yet another reason to eliminate them from your diet. (2) It works perfectly in combination with the garlic and onion powder to add an immense amount of flavor to your pizza crust.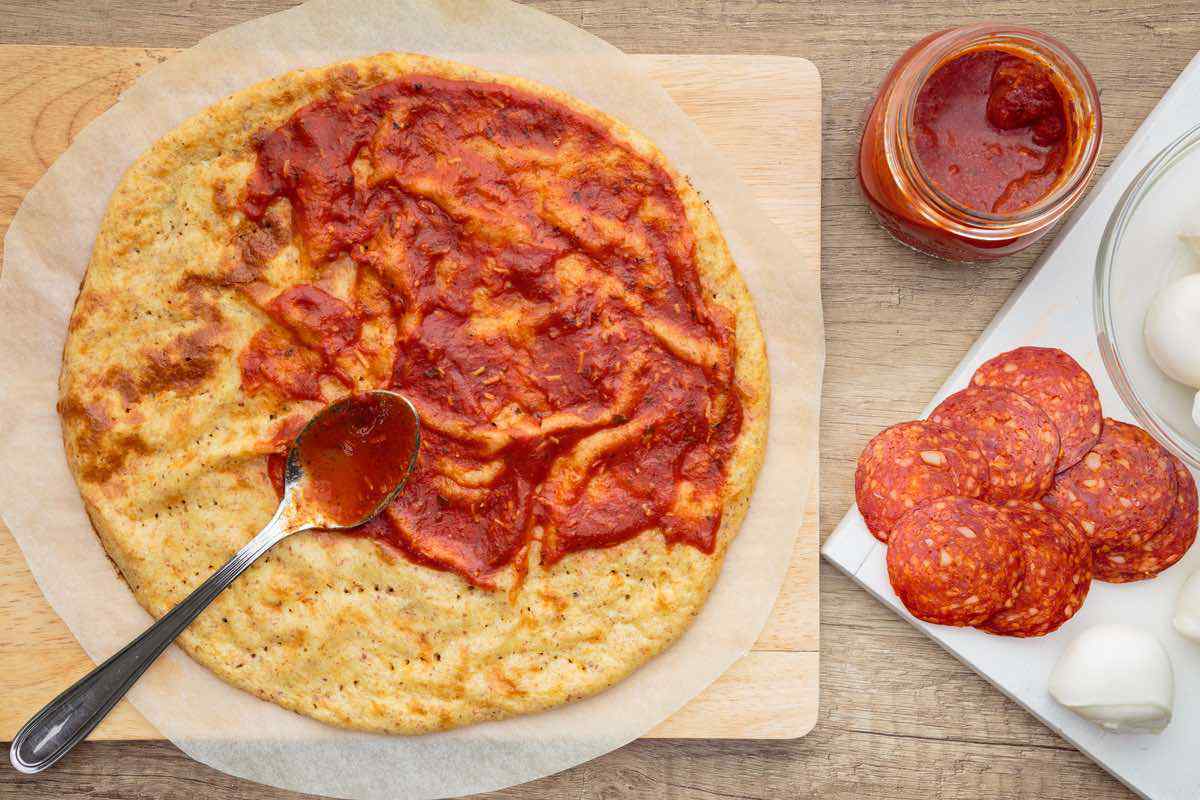 With your pizza dough prepared, follow the directions down below in the recipe to transfer the mixture onto your pizza stone. Your crust will be ready after about 15 minutes, and then comes the best part: adding just the right toppings to really make it into a New York style pizza. I personally like to load it up with lots of meats, some dried red chili pepper flakes, and a bit of oregano and basil. My mouth is watering just thinking about it!
More Good Keto Pizza Recipes
Print Recipe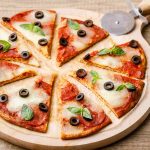 New York Style Keto Pizza Crust
Author: ketopots.com
Prep Time:

5 minutes

Cook Time:

20 minutes

Total Time:

25 minutes

Yield:

4

1

x
FREE KETO RECIPES + 5-INGREDIENT KETO COOKBOOK

Make sure to sign up for free to get instant access to the 5-Ingredient Keto Cookbook, which includes my favorite 20+ keto recipes of all-time, all under 5 ingredients.
Scale
1 ½ cup shredded mozzarella cheese
2 oz cream cheese
1 egg
3/4 cup almond flour
1/8 tsp onion powder
1/8 tsp garlic powder
salt to taste
Place pizza stone in a cold oven on the lowest rack.
Preheat the oven to 425°F.
Place the mozzarella and cream cheese in a microwave safe bowl and microwave on high.
Stir every 30 seconds until the mixture is completely smooth.
Add in the almond flour, onion powder, garlic powder, egg and salt to taste and mix to combine.
Cover with plastic wrap and refrigerate the dough until easy to roll out.
Place the dough between two pieces of parchment paper and roll out to 1/4″ thick.
Remove the top piece of parchment paper.
Using the back side of a baking sheet, slide the crust with the parchment paper onto the hot pizza stone.
Bake for 12-15 minutes.
Remove from the oven and add desired toppings.
Bake for an additional 5-10 minutes.