Keto Recipes
Keto Peppermint Patty Fat Bombs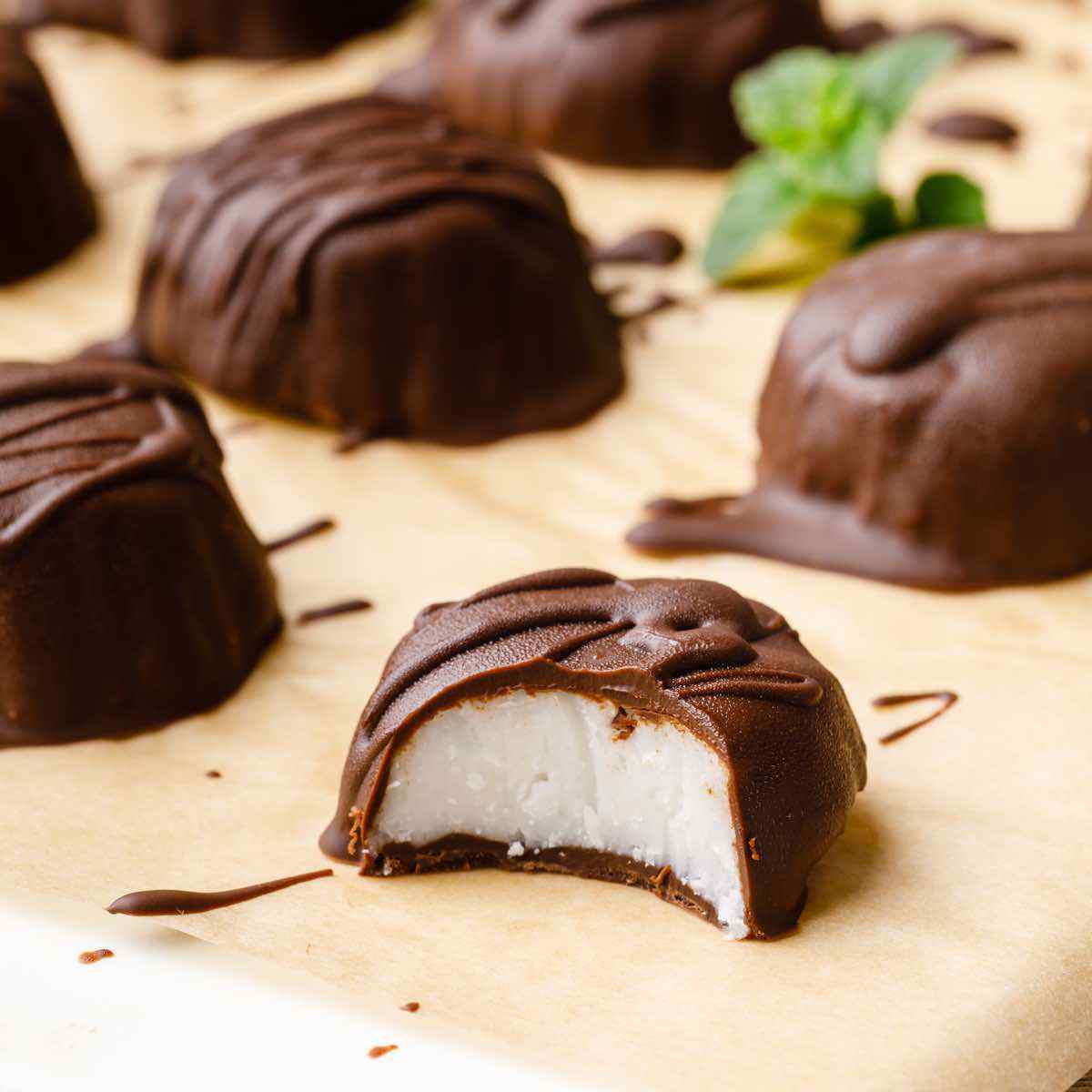 Fans of the original Peppermint Patty's will be obsessed with this keto-friendly treat. Dark chocolate + mint for a healthy snack with all the nostalgic yum.
If you want the same mint + chocolate flavor profile, but in a spoonable form, try this mint chocolate chip cheesecake fluff.
---
How to Make Keto Peppermint Patty Fat Bombs
Making the peppermint patties is actually quite a simple process — you simply have to mix all of the ingredients together in a single bowl. There's nothing complicated about it, which is one of the main reasons that I love making these. The other reason is due to the fact that they're made with such a fantastic assortment of keto appropriate ingredients. Let's take a closer look at what exactly goes into making these.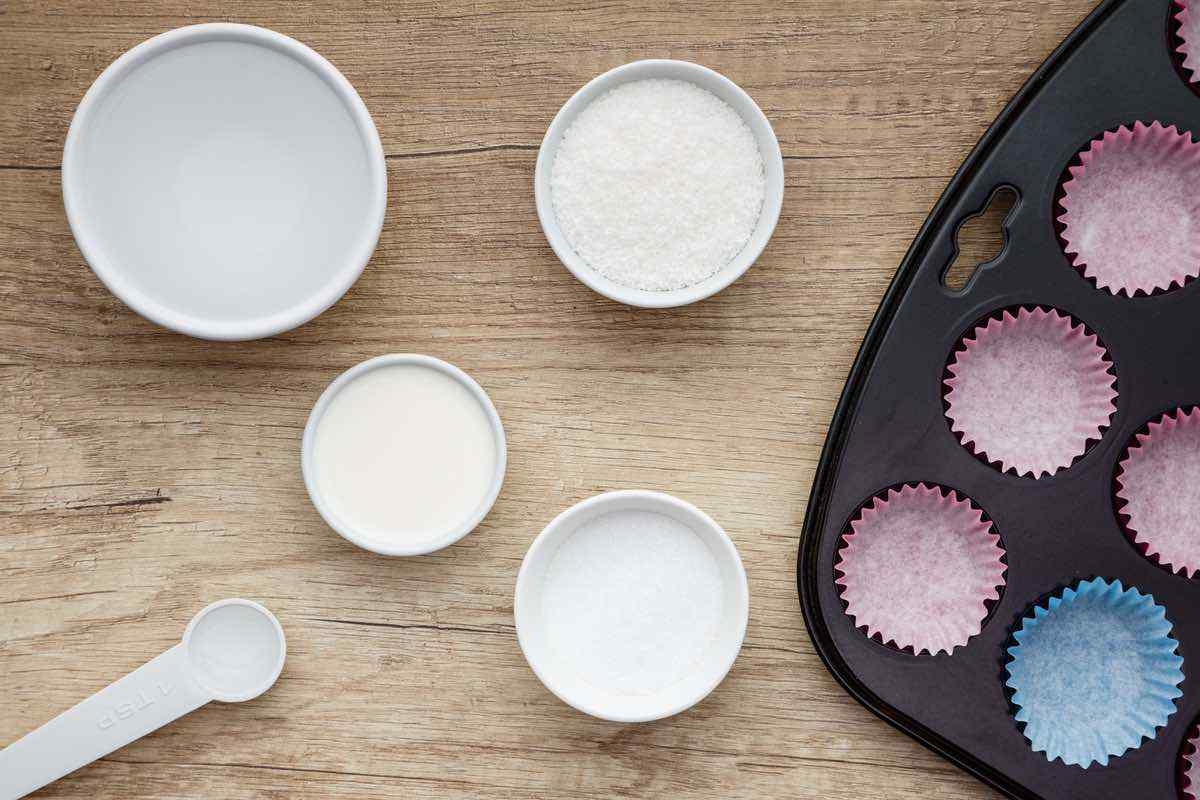 ---
Shredded Coconut & Coconut Oil – This pairing of coconut ingredients is one of the main sources of healthy fats included in this recipe. While the fats found in coconuts are mainly saturated fats, they're a different type of fatty acid compared to other saturated animal fats — they are medium chain triglyceride fatty acids, a type of healthy fat that has been shown to assist with weight management.
(1) Additionally, even just shredded coconut flakes have been demonstrated to have beneficial properties by lowering cholesterol levels in individuals with moderately high serum cholesterol according to one study. (2)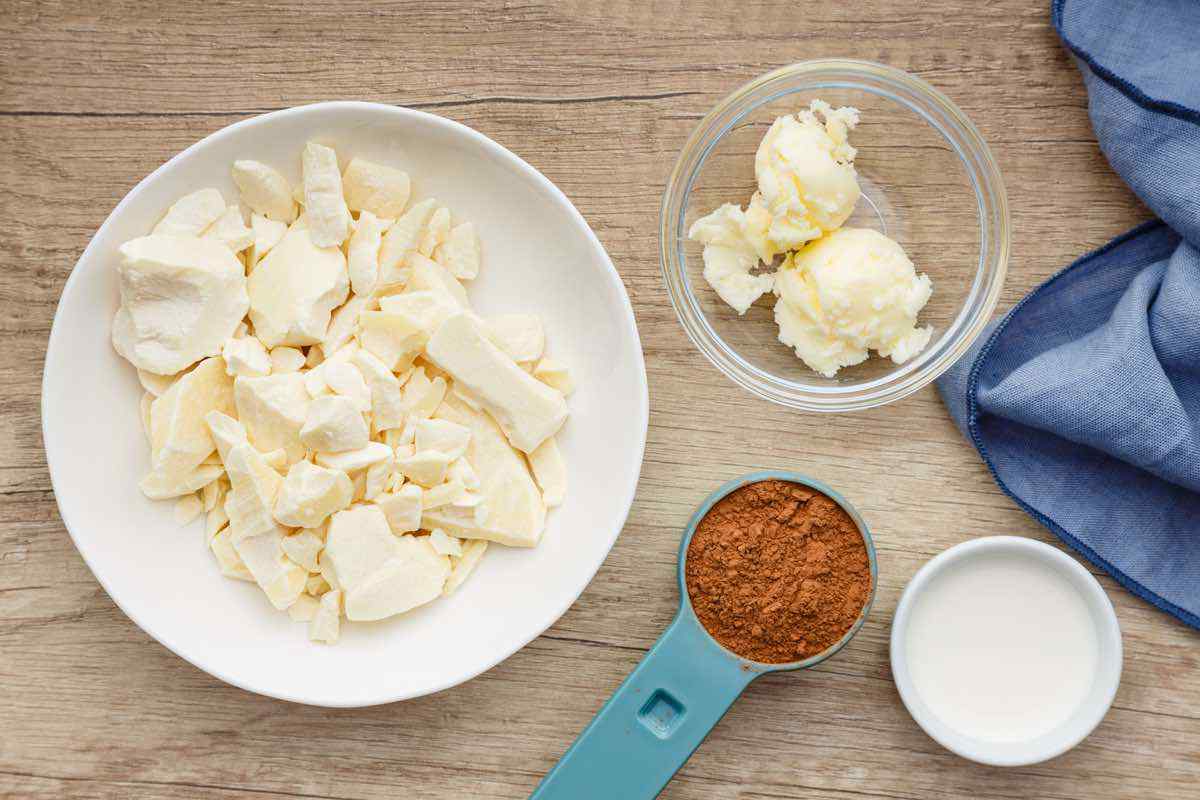 Heavy Cream – This particular ingredient is one of my favorite things to add into a wide variety of different keto recipes. It's great for adding into your morning coffee to get a headstart on your daily fat intake, it works perfectly for making keto-friendly baked goods, and it fits into this recipe perfectly by helping to add more quality fats while giving your patties a nice and thick consistency as well.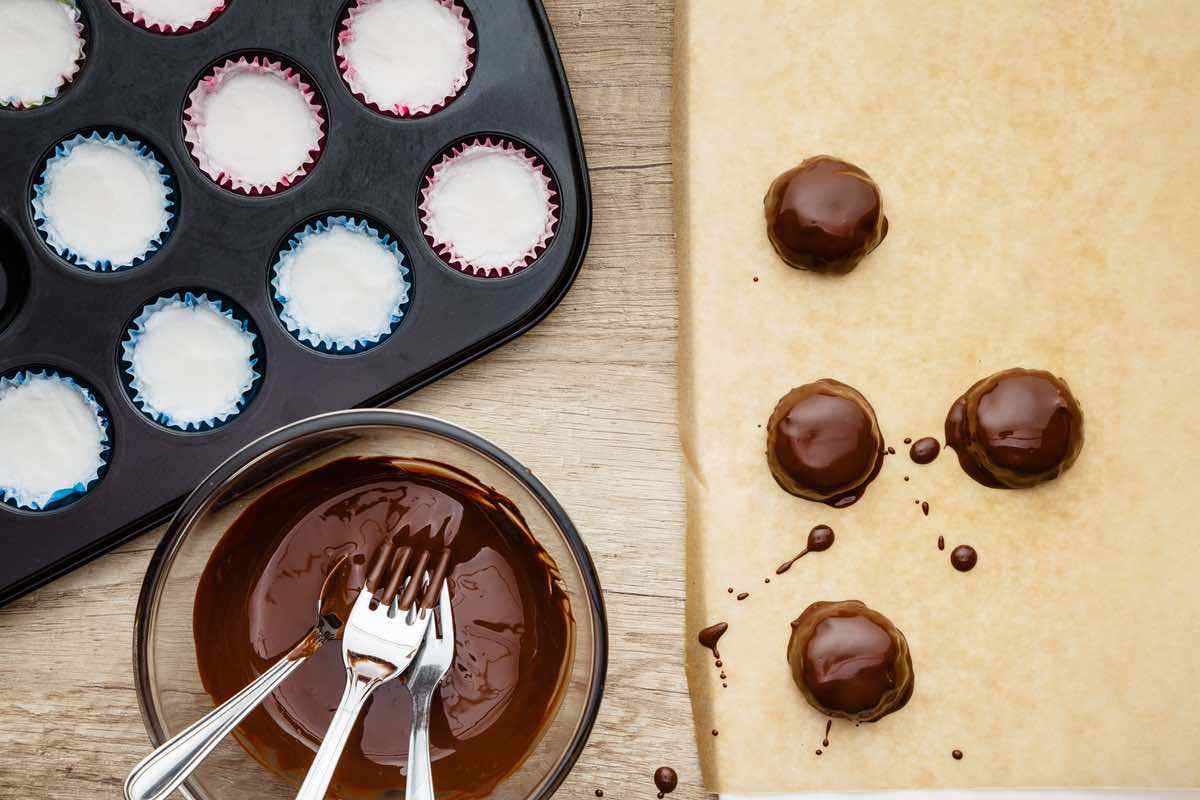 Stevia – Instead of using refined table sugar to sweeten your keto recipes, I recommend always using a zero calorie alternative like Stevia.
It's a much healthier option for giving your treats a bit of sweetness, especially considering that studies have demonstrated that sugar isn't just a major cause of obesity — it's actually quite toxic to the human body in general. (3)
Peppermint Extract – Last but not least we come to the ingredient responsible for adding the delightfully minty flavoring, the peppermint extract. Peppermint isn't just great for adding a great taste to all kinds of treats — it's also incredibly good for you.
---
Peppermint extract is known to possess significant antiviral, antitumor, and antioxidant properties. (4) The only thing to be wary of is if you have any type of gastrointestinal issues or conditions like kidney stones, as peppermint may aggravate them.
As for the homemade chocolate glaze, it's also quite straightforward to prepare. Simply melt together your regular butter along with the cocoa butter, and then add in the cocoa powder and heavy cream, mixing everything until it's smooth. Using cocoa butter and cocoa powder is a great way to make a tasty chocolate glaze while keeping things sugar free.
Cocoa also contains more phenolic antioxidants than most other foods, making it a great food to include in your diet when it comes to disease prevention. (5)
After freezing your peppermint patties, dip them into your cocoa glaze mixture and then freeze them for an additional 10 minutes to allow the glaze to properly set. I'm 100% confident that you're going to simply adore these peppermint patties, as they're an incredibly tasty way to easily squeeze more fat calories in throughout the day while simultaneously satisfying your sweet tooth.
P.S. While I love peppermint and chocolate more than life itself, when i'm in the mood for something more tart, I make these yummy raspberry cheesecake bites: https://ketopots.com/keto-raspberry-cheesecake-fat-bombs
---
Print