Keto Recipes
Keto Peppermint Patty Fat Bombs (Addictive and Refreshing)
I'm so excited to share this recipe with everyone today — it's one of my new favorite ways to satisfy my sweet tooth in a totally healthy way. These keto peppermint patties make use of some pretty clever ingredients to make a 100% keto-friendly version of a classic dessert. The peppermint patties themselves are made with a delightful mixt of peppermint extract and coconut, and the homemade chocolate glaze is simply out of this world good. If you've been looking for a healthier way to manage your cravings for sweets, especially if you're just getting started on your keto journey, then you're definitely going to want to try this recipe.
One Great-Tasting Fat Bomb
Making the peppermint patties is actually quite a simple process — you simply have to mix all of the ingredients together in a single bowl. There's nothing complicated about it, which is one of the main reasons that I love making these. The other reason is due to the fact that they're made with such a fantastic assortment of keto appropriate ingredients. Let's take a closer look at what exactly goes into making these.
Shredded Coconut & Coconut Oil – This pairing of coconut ingredients is one of the main sources of healthy fats included in this recipe. While the fats found in coconuts are mainly saturated fats, they're a different type of fatty acid compared to other saturated animal fats — they are medium chain triglyceride fatty acids, a type of healthy fat that has been shown to assist with weight management. (1) Additionally, even just shredded coconut flakes have been demonstrated to have beneficial properties by lowering cholesterol levels in individuals with moderately high serum cholesterol according to one study. (2)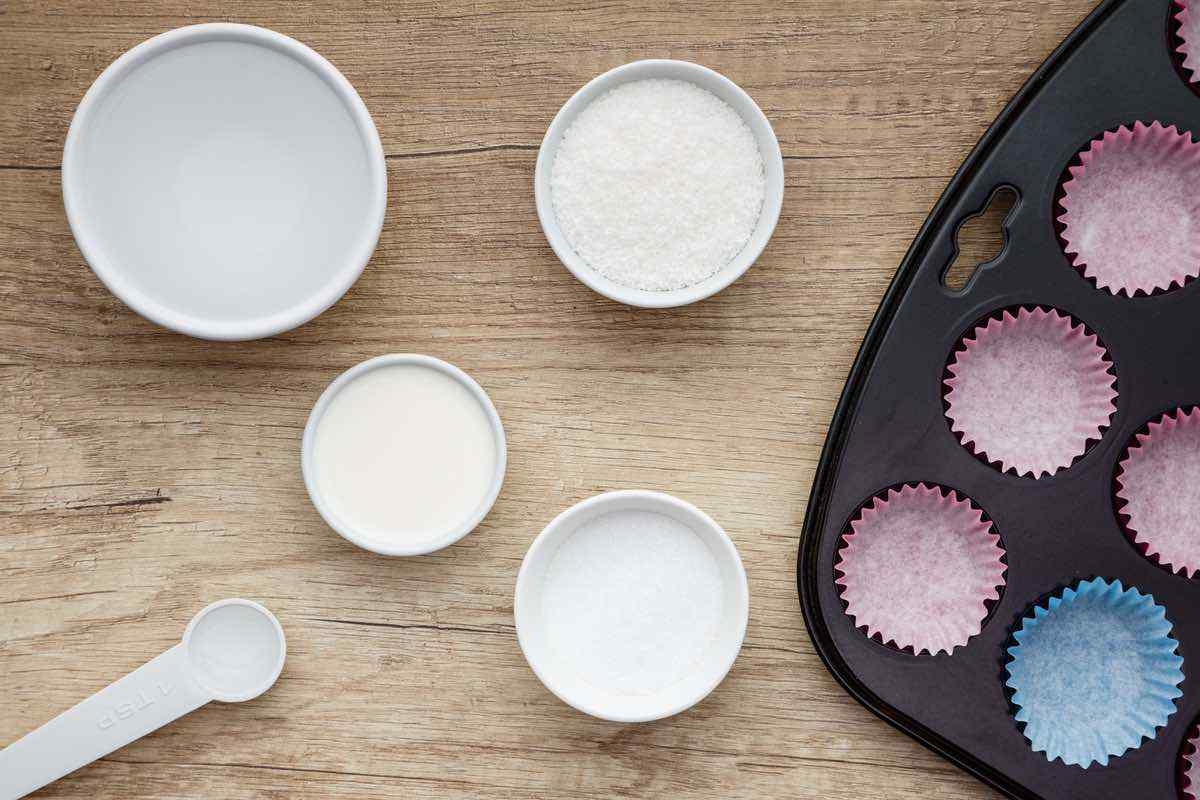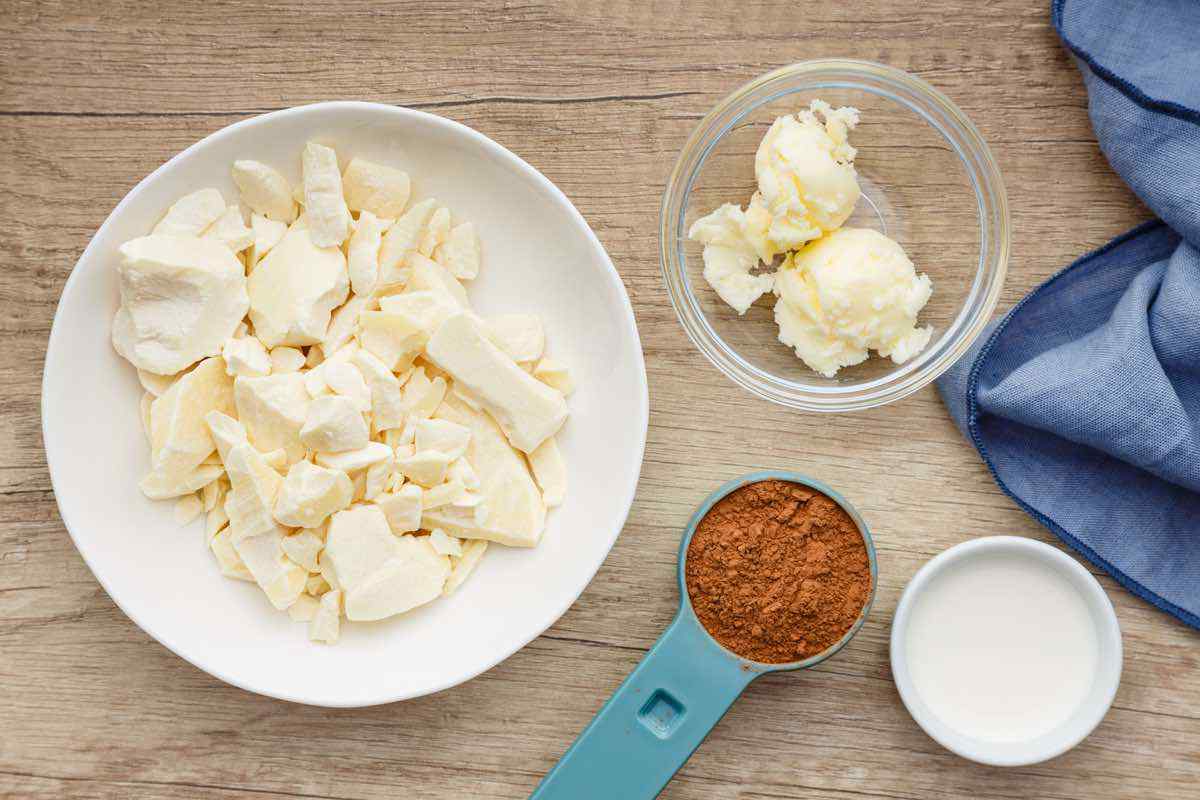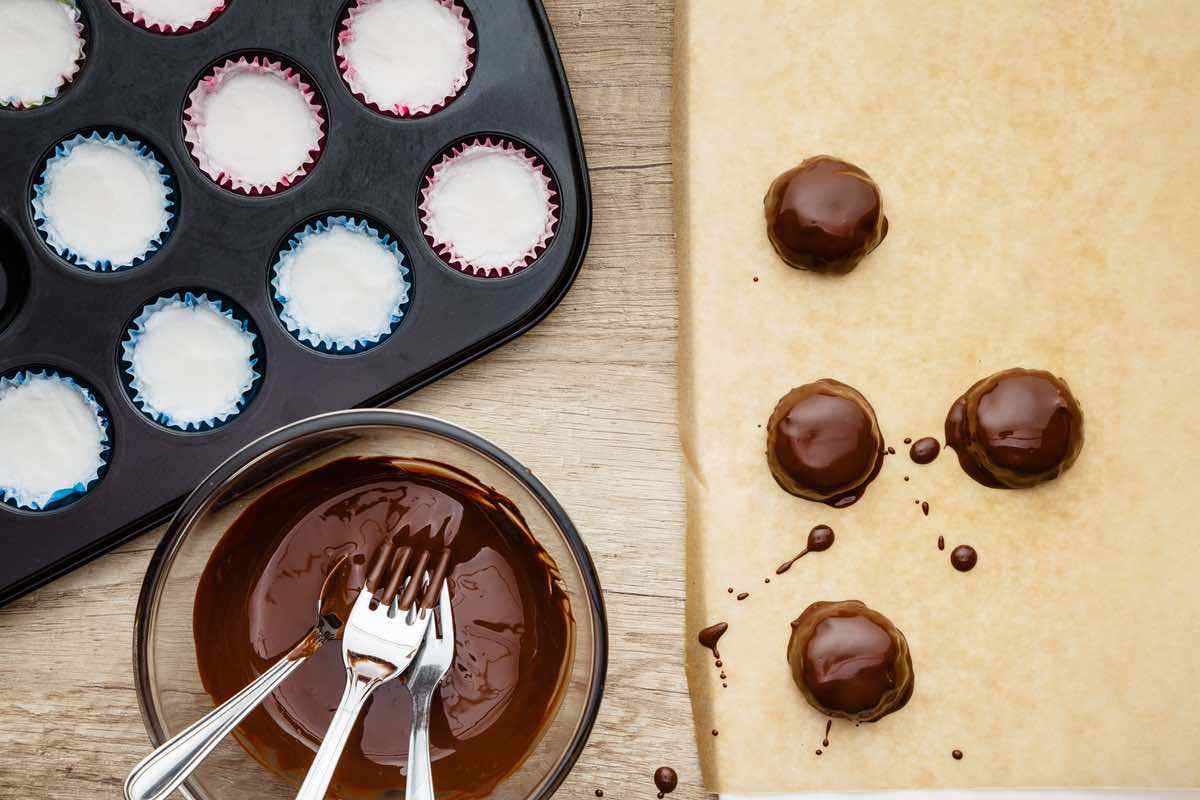 Heavy Cream – This particular ingredient is one of my favorite things to add into a wide variety of different keto recipes. It's great for adding into your morning coffee to get a headstart on your daily fat intake, it works perfectly for making keto-friendly baked goods, and it fits into this recipe perfectly by helping to add more quality fats while giving your patties a nice and thick consistency as well.
Stevia – Instead of using refined table sugar to sweeten your keto recipes, I recommend always using a zero calorie alternative like Stevia. It's a much healthier option for giving your treats a bit of sweetness, especially considering that studies have demonstrated that sugar isn't just a major cause of obesity — it's actually quite toxic to the human body in general. (3)
Peppermint Extract – Last but not least we come to the ingredient responsible for adding the delightfully minty flavoring, the peppermint extract. Peppermint isn't just great for adding a great taste to all kinds of treats — it's also incredibly good for you. Peppermint extract is known to possess significant antiviral, antitumor, and antioxidant properties. (4) The only thing to be wary of is if you have any type of gastrointestinal issues or conditions like kidney stones, as peppermint may aggravate them.
As for the homemade chocolate glaze, it's also quite straightforward to prepare. Simply melt together your regular butter along with the cocoa butter, and then add in the cocoa powder and heavy cream, mixing everything until it's smooth. Using cocoa butter and cocoa powder is a great way to make a tasty chocolate glaze while keeping things sugar free. Cocoa also contains more phenolic antioxidants than most other foods, making it a great food to include in your diet when it comes to disease prevention. (5)
After freezing your peppermint patties, dip them into your cocoa glaze mixture and then freeze them for an additional 10 minutes to allow the glaze to properly set. I'm 100% confident that you're going to simply adore these peppermint patties, as they're an incredibly tasty way to easily squeeze more fat calories in throughout the day while simultaneously satisfying your sweet tooth.
Also, like I mentioned above, peppermint can aggravate pre-existing stomach issues in certain people. If you're one of those people, we have a couple of other similar recipes for making yummy fat bombs that you can try instead.
More Keto Fat Bomb Recipes:
The Best Peanut Butter and Chocolate Keto Fat Bombs (Try These)
Keto Buttercream Fat Bombs (Creamy Deliciousness)
Print Recipe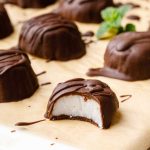 Keto Peppermint Patty Fat Bombs (Addictive and Refreshing)
Author:
Prep Time:

20 minutes

Cook Time:

3 minutes

Total Time:

23 minutes

Yield:

1

4

1

x
FREE KETO RECIPES + 5-INGREDIENT KETO COOKBOOK

Make sure to sign up for free to get instant access to the 5-Ingredient Keto Cookbook, which includes my favorite 20+ keto recipes of all-time, all under 5 ingredients.
Scale
For the patties:
¼ cup shredded coconut
½ cup coconut oil, melted
2 tbsp granulated Stevia or other low carb granulated sweetener
2 tbsp heavy cream
1 tsp peppermint extract
For glaze:
3 tbsp unsweetened cocoa powder
3 oz raw cocoa butter
2 tbsp butter
1 tbsp heavy cream
To make the patties, in a bowl place all the ingredients and mix well to combine.
Line 14 mini muffin cups with paper liners.
Divide the mixture between mini muffin cups and freeze for 30 minutes.
To make the glaze, melt the cacao butter and butter in a double broiler.
Add the cocoa powder and heavy cream and mix until smooth.
Let it cool slightly.
Remove the mini muffin pan from the freezer and remove the patties form the liners.
Dip the patties into the cocoa mixture and place on a baking sheet lined with parchment paper.
Freeze for 10 minutes or until the chocolate coating is firm.
Once they're set, you can store them in an airtight container in the refrigerator.