Keto Recipes
Peanut Butter Cream Cheese Fat Bombs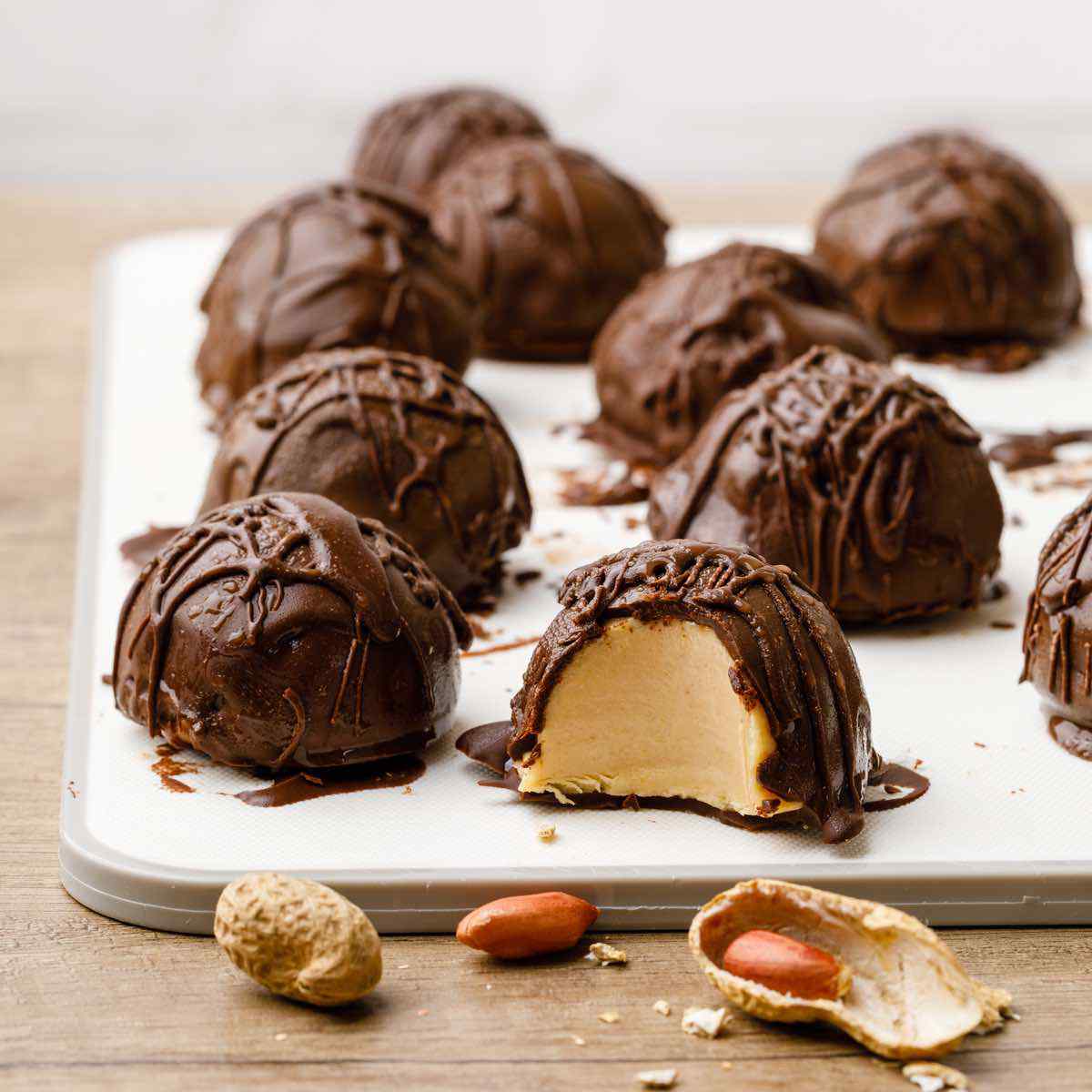 These decadent peanut butter cream cheese fat bombs taste just like peanut butter cup cheesecake! If you're looking for a rich, creamy, chocolatey snack, this is a recipe you need to try.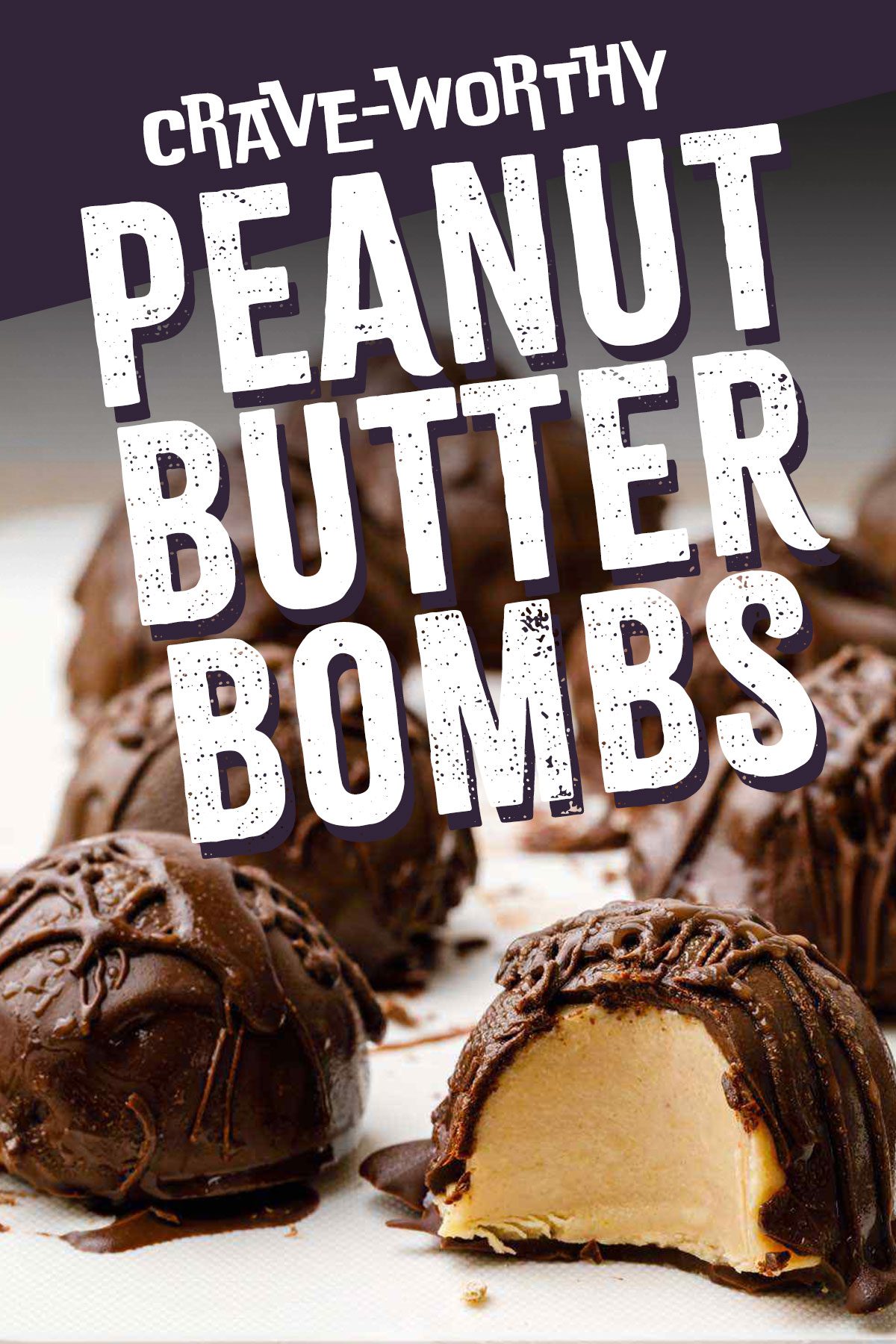 Peanut butter makes the best healthy desserts! if you're looking for more peanut butter treats that are just as easy and craveable, try this peanut butter fudge, these keto-friendly peanut butter chocolate bars and these peanut butter mug brownies.
---
How to Make Peanut Butter Cream Cheese Fat Bombs
The first thing to do when making these fat bombs is cream together your Stevia and coconut oil. The reason this recipe calls for Stevia over other types of artificial sweeteners is because it's still a natural zero calorie option that is far healthier than using refined table sugar. Coconut oil is added to help hold the ball mixture together while also adding in plenty of healthy fats in the form of medium chain triglycerides (MCT).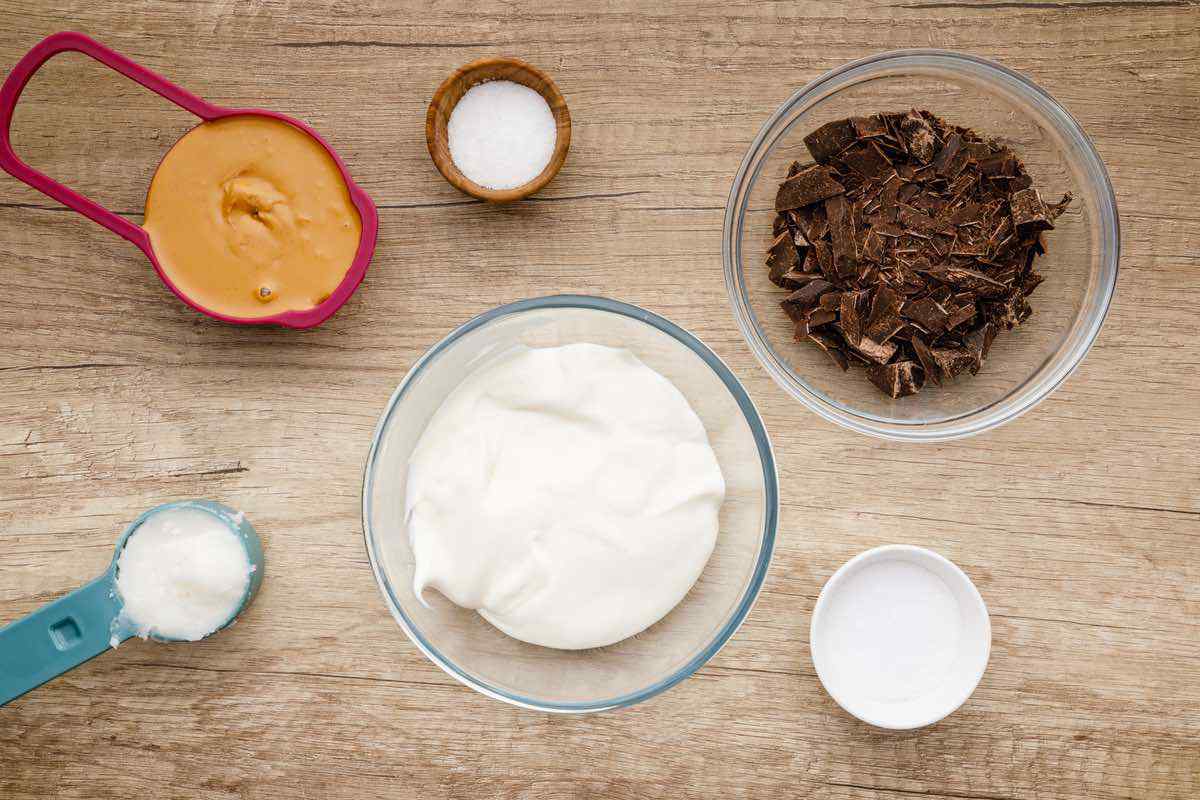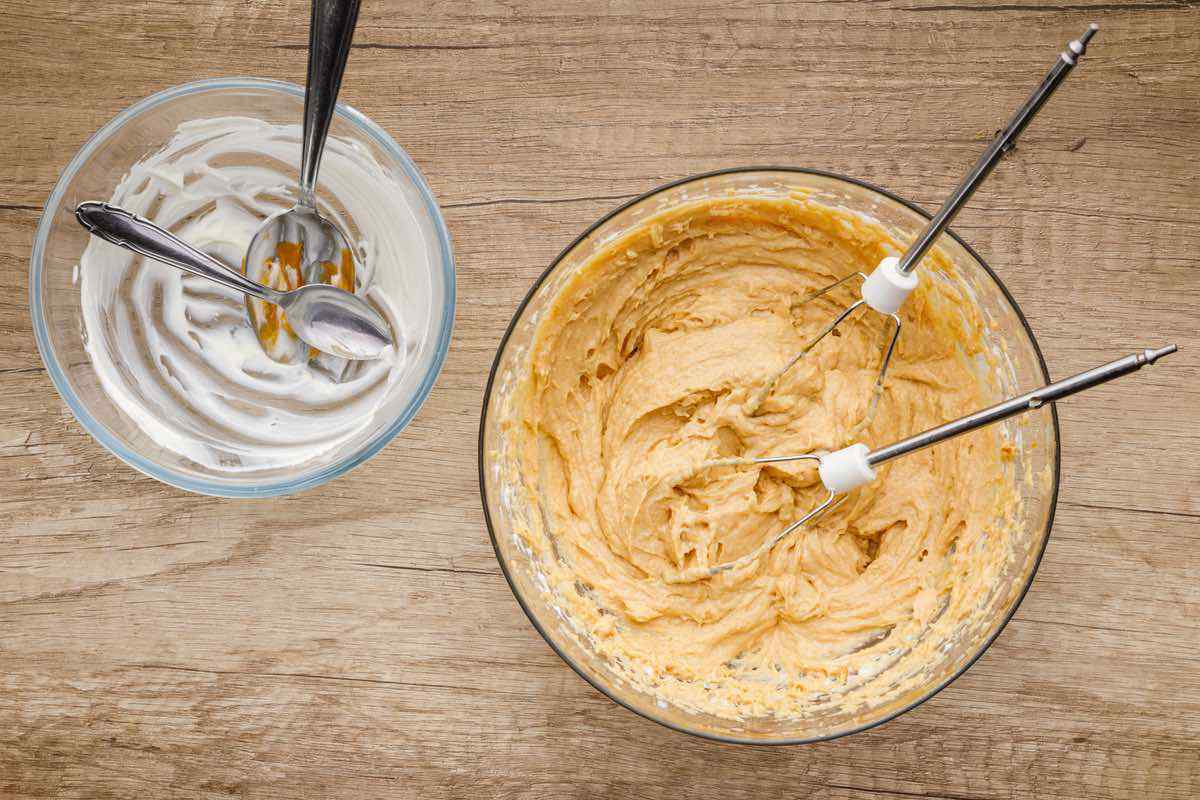 This type of saturated fat is rather unique compared to other types of dietary saturated fats and it actually provides quite a wide range of health benefits. It's great for helping with weight management as it can help suppress appetite, it's capable of providing your body with plenty of energy, and it may even help to reduce the risk of atherosclerosis. (1)
---
You can next add in the cream cheese along with a pinch of salt. Beat them in until the mixture is well blended and then gradually add in the peanut butter. When making this recipe, it's essential that you use all natural peanut butter so you can minimize the amount of sugar and other unhealthy additives that are commonly found in most types of peanut butter.
If you're ever in doubt about how healthy or keto-friendly something is, you can always just make your own nut butters from home with a food processor and your choice of nuts (peanuts, almonds, etc).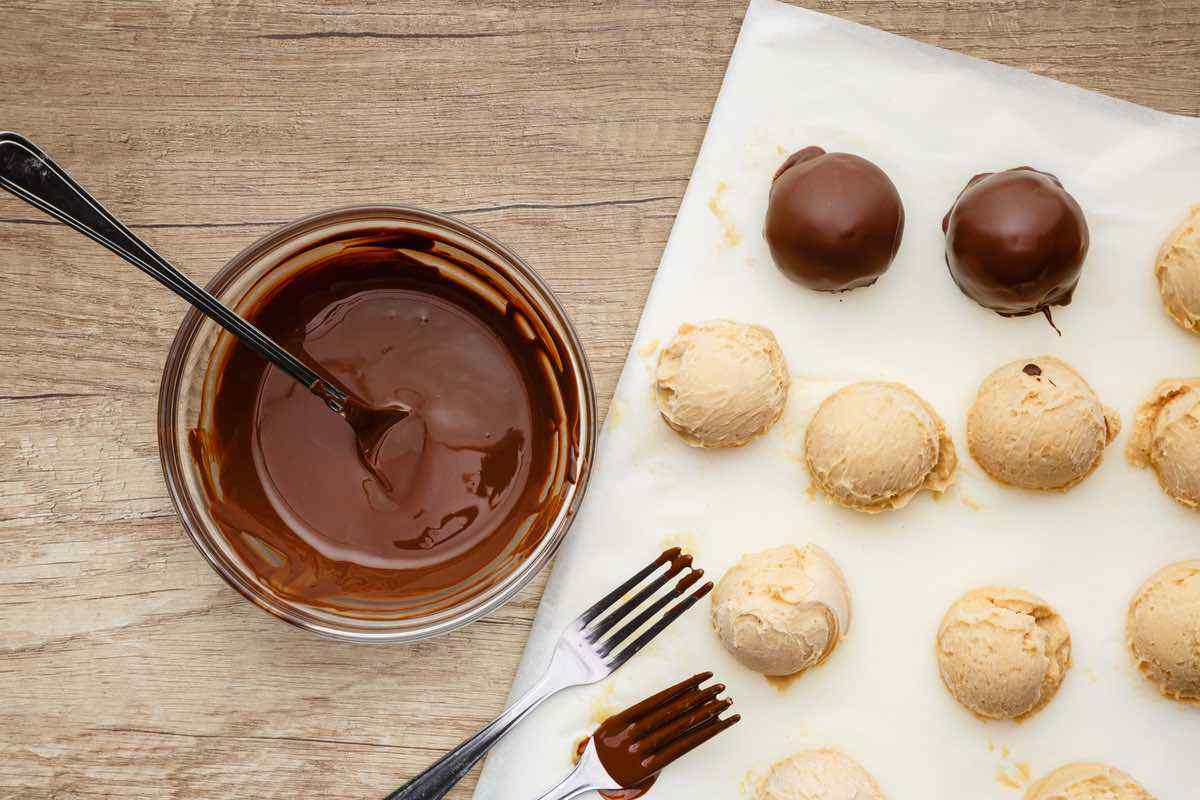 With the peanut butter mixture out of the way, throw them in the freezer. Next, it's time to focus on the chocolate part of this classic flavor combo. The chocolate glaze is super simple to prepare — all that's required is to melt together some more coconut oil along with some sugar free dark chocolate. Both of these ingredients help to further bolster the amount of quality fat calories in these fat bombs, with the coconut oil adding in more MCT fats.
---
As mentioned previously, while the MCT fatty acids may help to reduce the risk of atherosclerosis, dark chocolate is also no slouch when it comes to cardiovascular health benefits. Consumption of dark chocolate and cocoa is well known to reduce your risk of cardiovascular disease (2), making the glaze ingredients quite a one-two punch of heart healthy ingredients.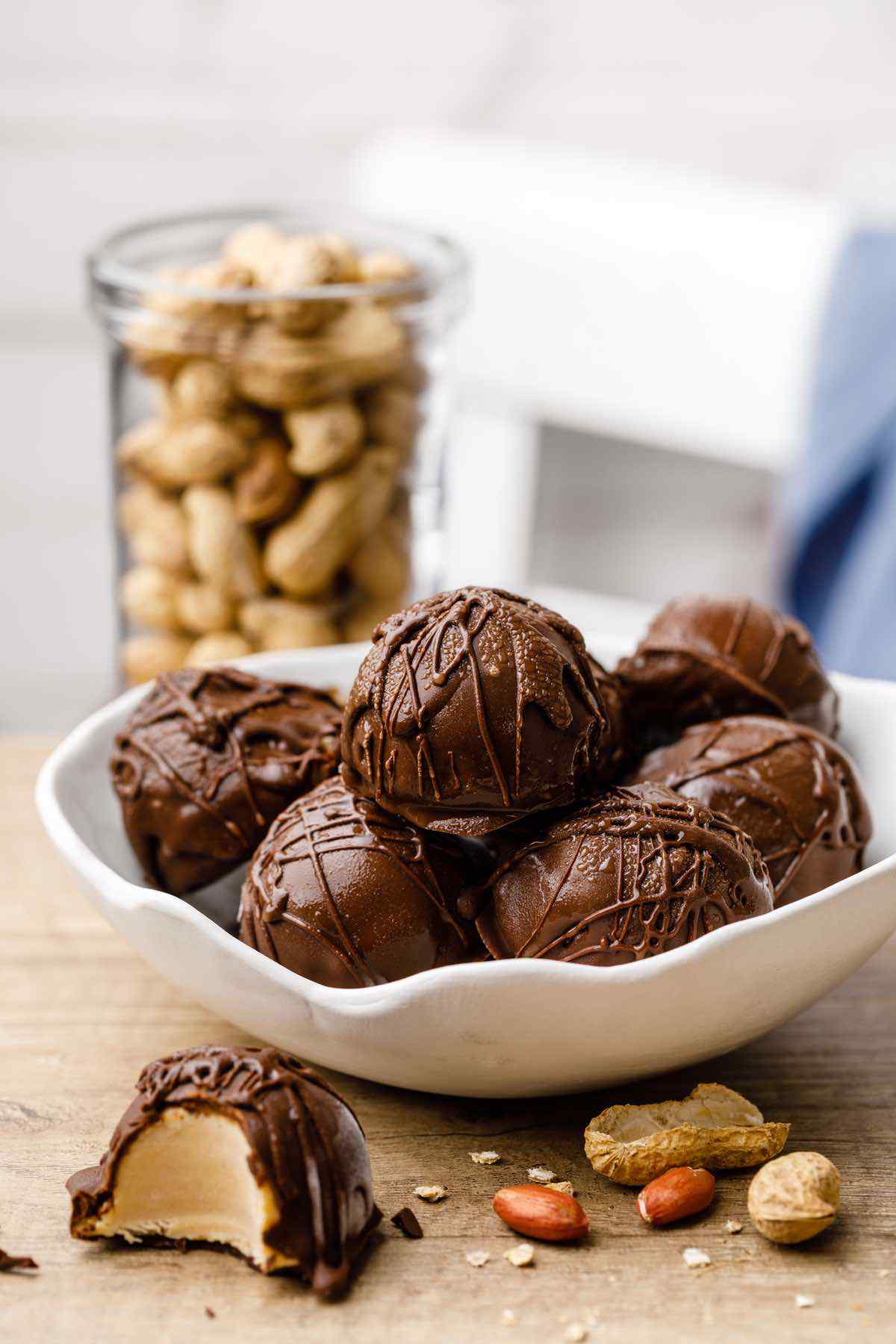 The final step is to dip your peanut butter balls into the chocolate glaze before freezing them once more so that the chocolate may set. That's all there is to this recipe — it's really as easy as that to make your very own healthy peanut butter and chocolate keto snack.
I actually find that these fat bombs taste even better than classic candies like peanut butter cups, and they're oh so satisfying thanks to all of the healthy fats they're made with.
P.S. One other recipe i'm obsessed with right now are these chocolate chip cookie dough fat bombs if you want something a bit different: https://ketopots.com/keto-chocolate-chip-cookie-dough-fat-bombs
---
Print
Print Recipe
Peanut Butter Cream Cheese Fat Bombs
Author: Bree
Prep Time:

20 minutes

Cook Time:

3 minutes

Total Time:

23 minutes

Yield:

1

6

1

x
Scale
For the balls:
8 oz cream cheese, softened
½ cup all natural peanut butter
¼ cup coconut oil
2 tbsp granulated Stevia sweetener
pinch of salt

For the glaze:
1 cup chopped sugar free dark chocolate
1 tbsp coconut oil
To make the balls, in a bowl cream together the coconut oil and sweetener.
Add the cream cheese and pinch of salt and beat until blended.
Add the peanut butter and beat to combine.
Cover and freeze until the mixture is firm enough to scoop into balls, about 30-60 minutes.
To make the glaze, melt the chocolate and coconut oil together, in a double broiler or microwave, until smooth. If you microwave, stir every 30 seconds until the chocolate mixture is completely smooth.
Let it cool slightly.
Remove the mixture from the freezer.
Using a small ice cream scoop, scoop the balls.
Use two forks to dip each ball into the chocolate.
Shake a little to let the excess chocolate drip.
Pop the balls back into the freezer until the chocolate sets.
Keep refrigerated in an airtight container until serving.
Keywords: fat bombs, peanut butter, cream cheese
FREE KETO RECIPES + 5-INGREDIENT KETO COOKBOOK

Make sure to sign up for free to get instant access to the 5-Ingredient Keto Cookbook, which includes my favorite 20+ keto recipes of all-time, all under 5 ingredients.