Keto Desserts
7-Ingredient Keto Peanut Butter Cups (Sugar-Free Recipe)
Peanut butter cups are a staple in keto dieting because you don't have to make too many ingredient swaps from the original recipe to make it keto. It just is, provided you don't add any additional sugars. So since the original recipe is already pretty low carb and high fat, these keto peanut butter cups taste "just like the real thing," meaning it's pretty darn good.
Peanut Butter Cups Made Healthier
For these peanut butter cups, make sure to use no sugar added peanut butter and sugar free dark chocolate to avoid adding unnecessary carbs to your recipe. The result will be no less satisfying, I can assure you.
There aren't a lot of ways you could improve on this recipe because it's already pretty perfect on its own, but there are a couple of variations that I've tried from these healthy food blogs that you may want to explore as well:
Now, on to the recipe! For the peanut butter layer, you'll just combine the peanut butter, coconut oil, sweetener and vanilla extract in one bowl. In another bowl (make sure this one is microwave-safe), microwave your chocolate, coconut oil and vanilla extract in 20 second intervals, stirring the mixture between intervals to ensure that it is smooth and well dissolved.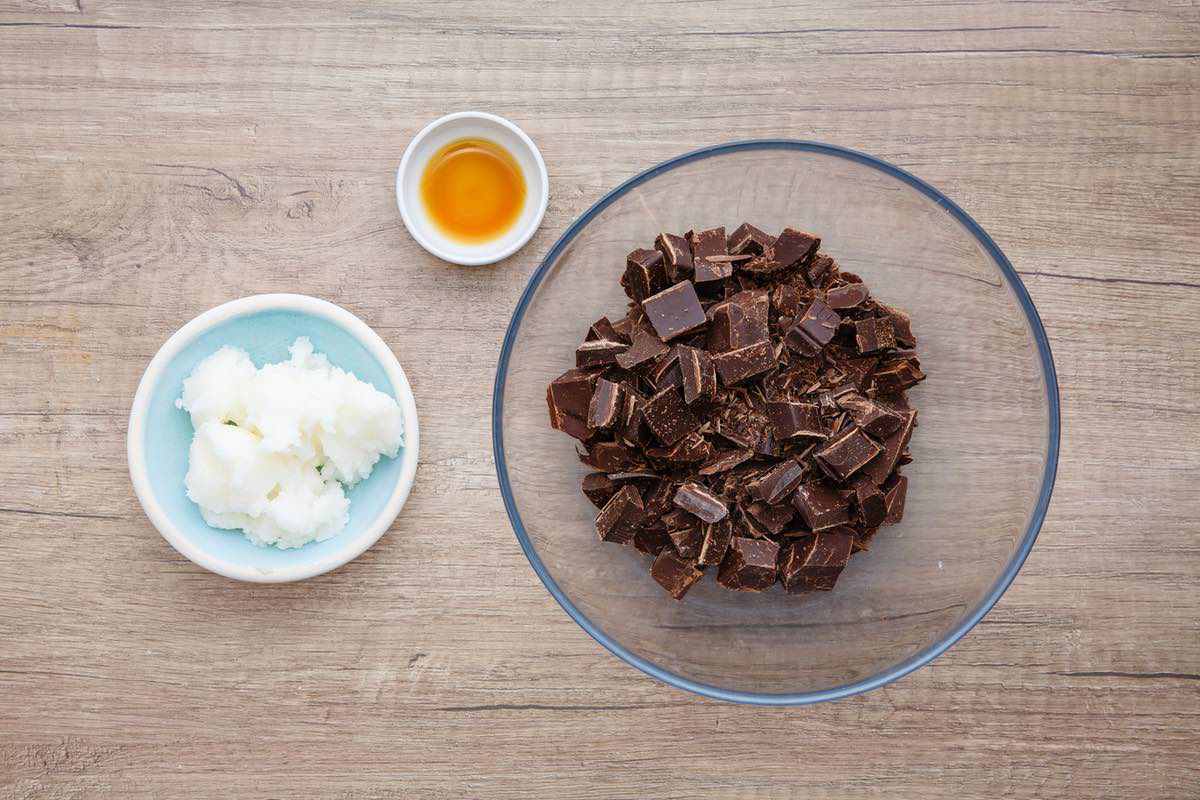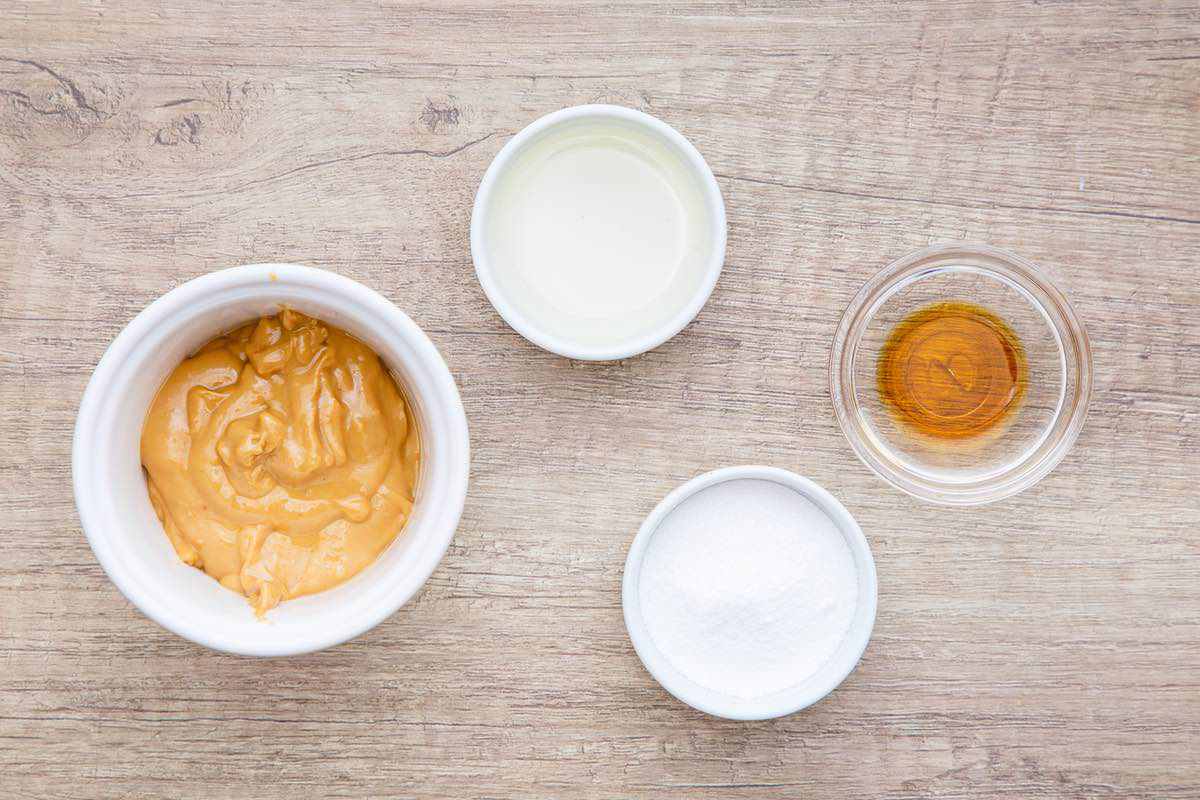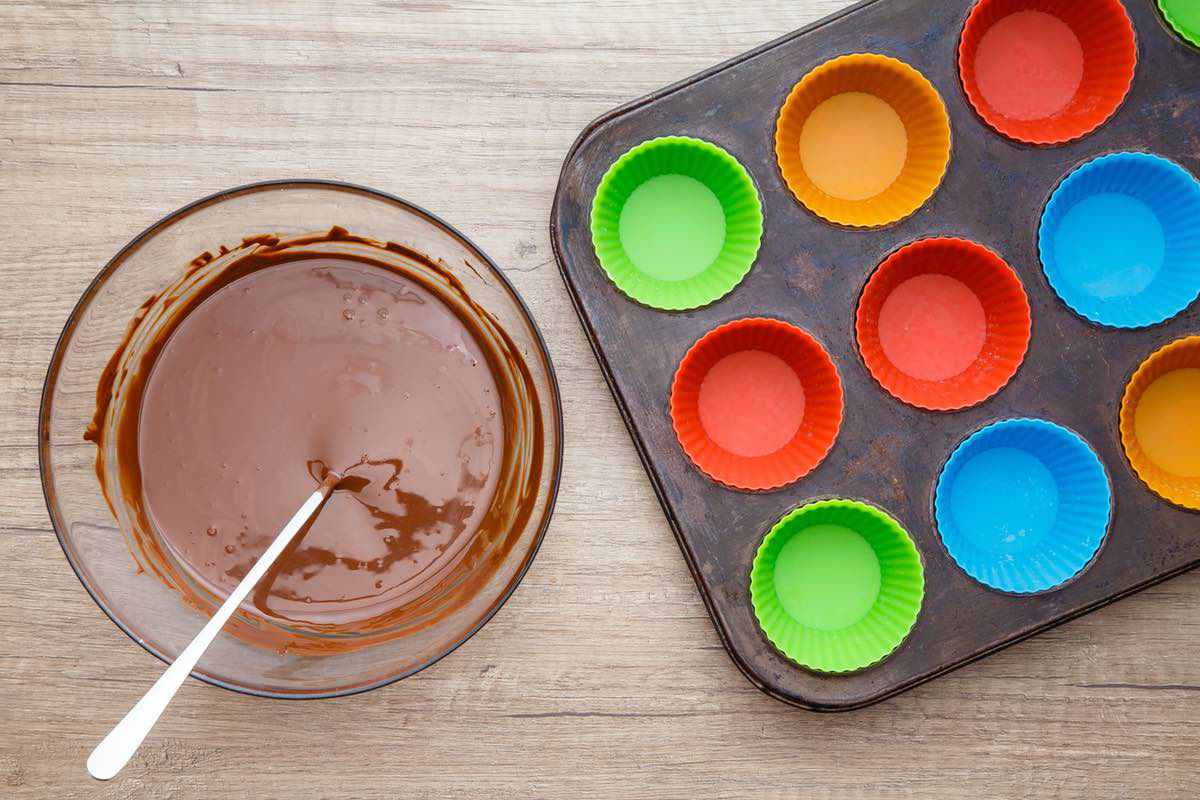 Once everything is melted, all that's left to do is layer them into your muffin pan. Start with a thin layer of chocolate and freeze it for 5 minutes. This will solidify the chocolate and serve as a base for your peanut butter filling.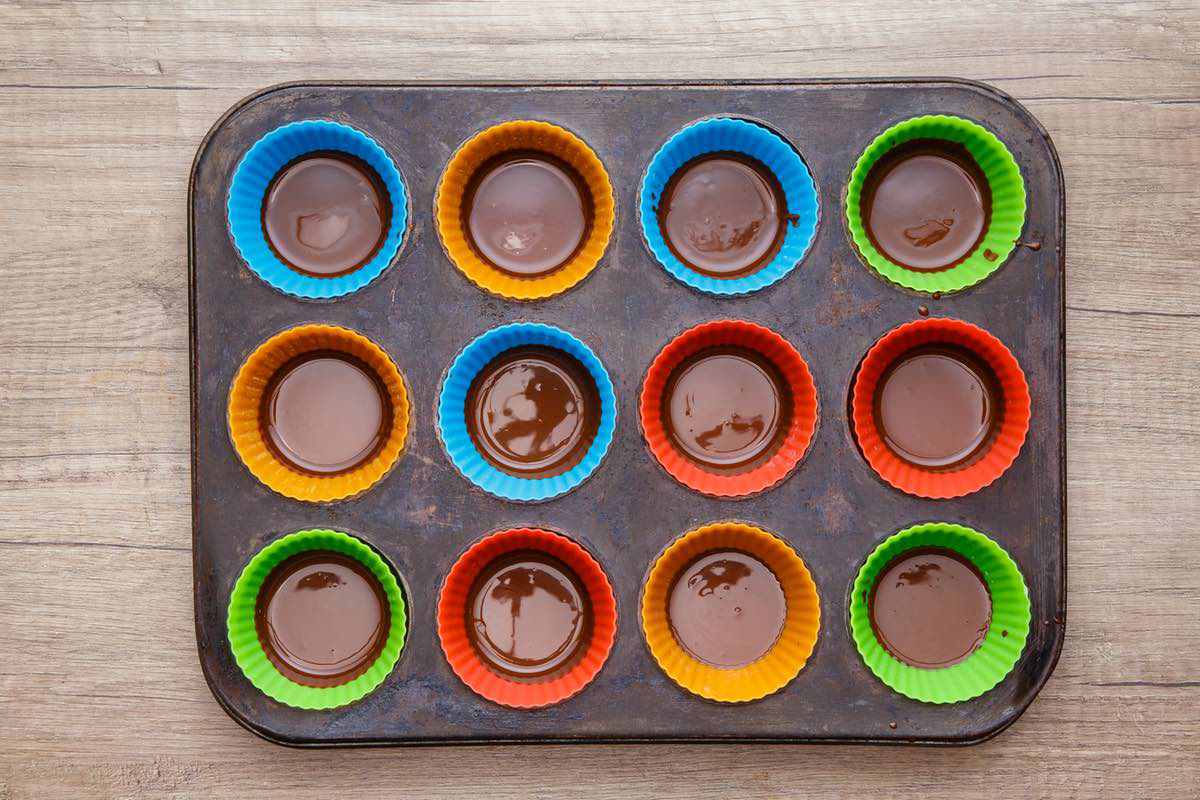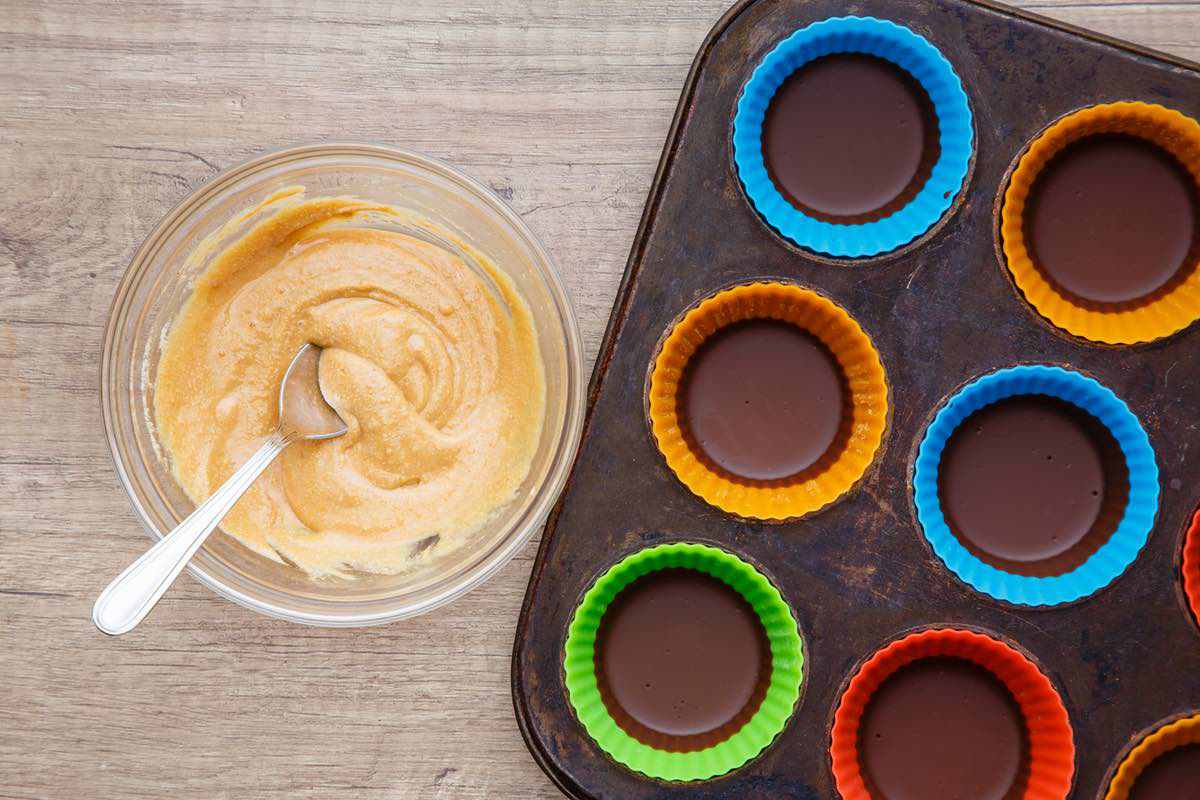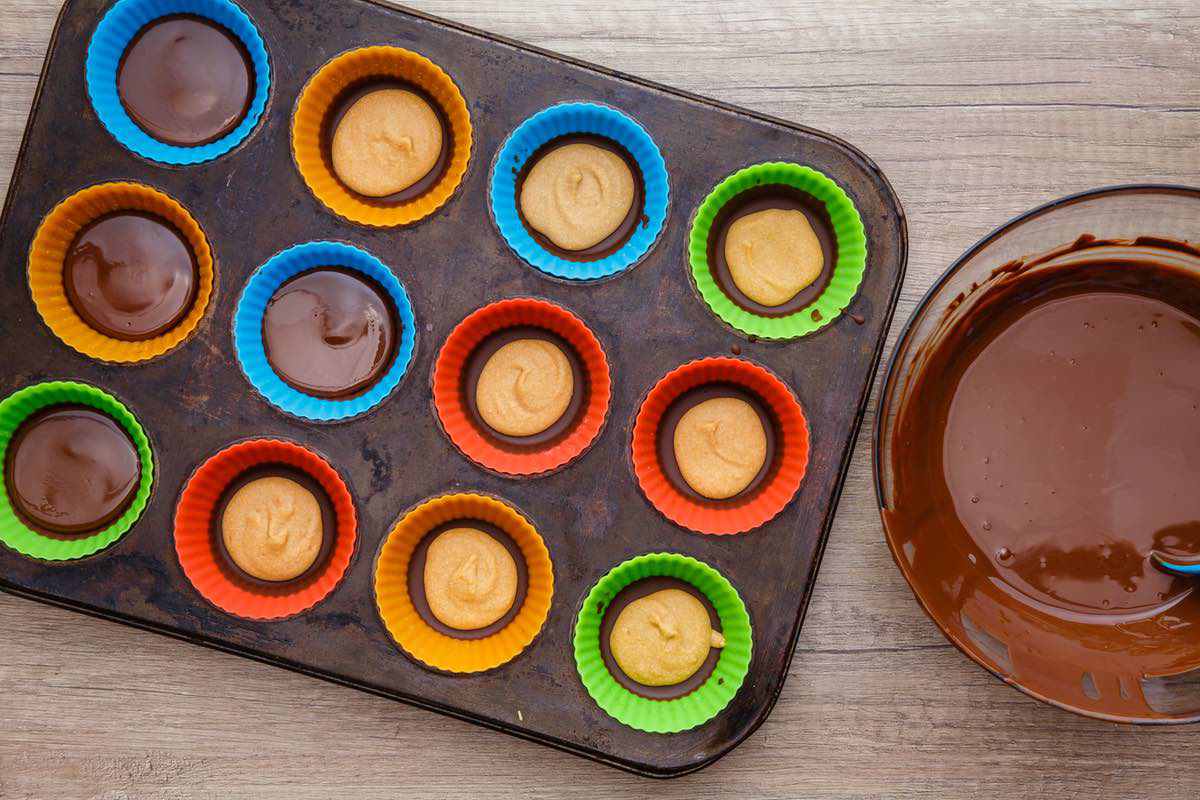 Next, put a slightly thicker layer of peanut butter over the first chocolate layer. Freeze that for 5 minutes as well. Lastly, put a thin layer of chocolate on top, making sure that the peanut layer is completely covered.
Refrigerate your peanut butter cups for about 2 hours until it's completely hardened. This is the hardest part about this whole recipe, quite honestly.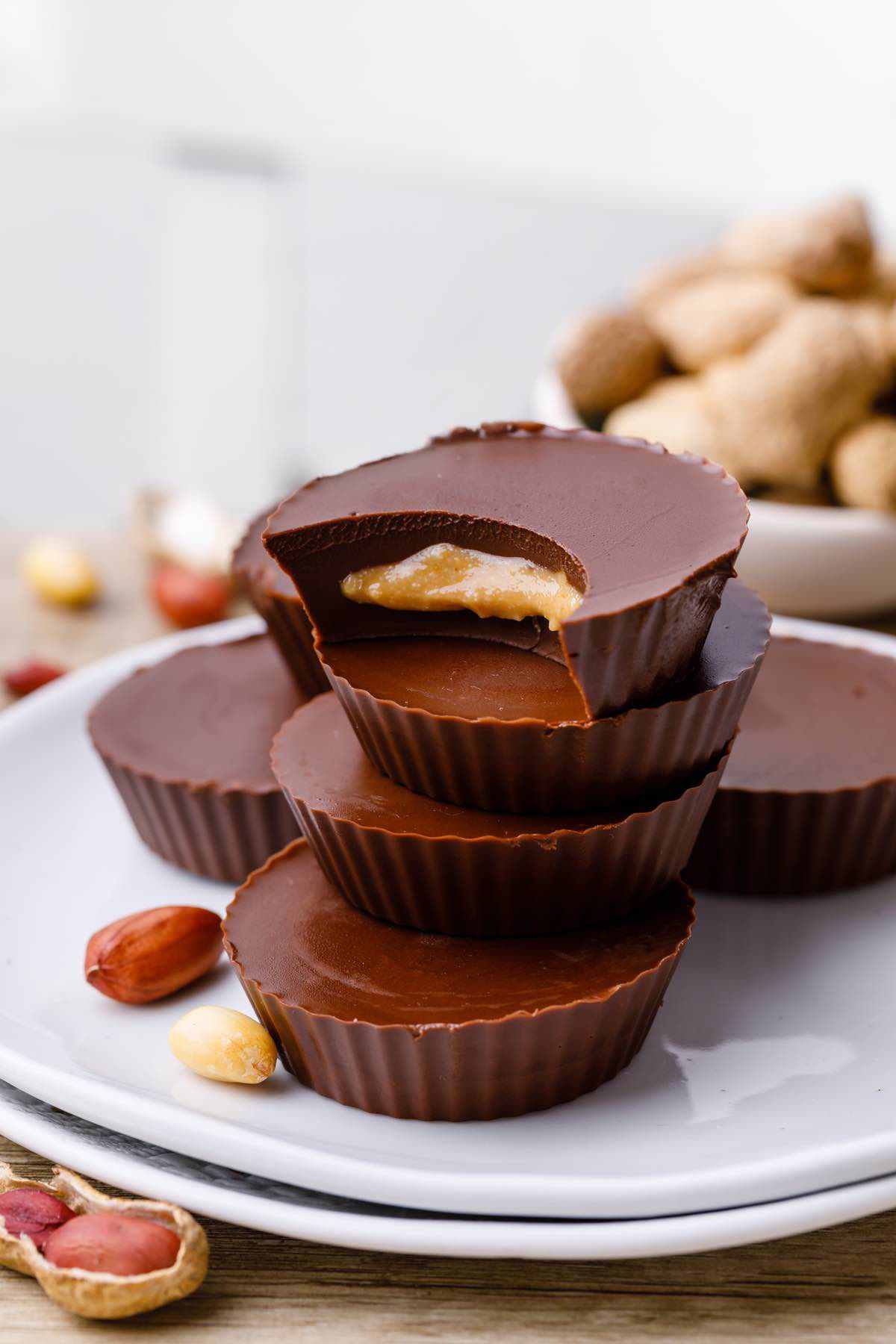 Why Did My Peanut Butter Cups Fall Apart?
Your chocolate layer could be too thin on the bottom and sides, which is an easy fix. Simply apply a slightly thicker layer next time. Also, another reason why it could be falling apart is it wasn't refrigerated long enough. You could leave it in the refrigerator for another 1-2 hours to ensure that it's properly set all the way through.
Why Did My Peanut Butter Cups Set Too Hard?
If you find your peanut butter cups hard to bite through, it could be because the chocolate layers are too thick. Try to make your chocolate layers as thin as possible, while serving as a good container for your peanut butter filling.
If the chocolate is too thick while pouring, it will be difficult to spread just a thin layer over your peanut butter filling. To make your chocolate a little runnier, you can add ½ teaspoon of coconut oil.
Can You Freeze Peanut Butter Cups?
Absolutely, you can freeze peanut butter cups and have them as a snack whenever you feel like it. I would store them in small batches of about 4-6 peanut butter cups, or even individually. The key is to layer them in wax paper so that they don't stick and then store in an airtight container.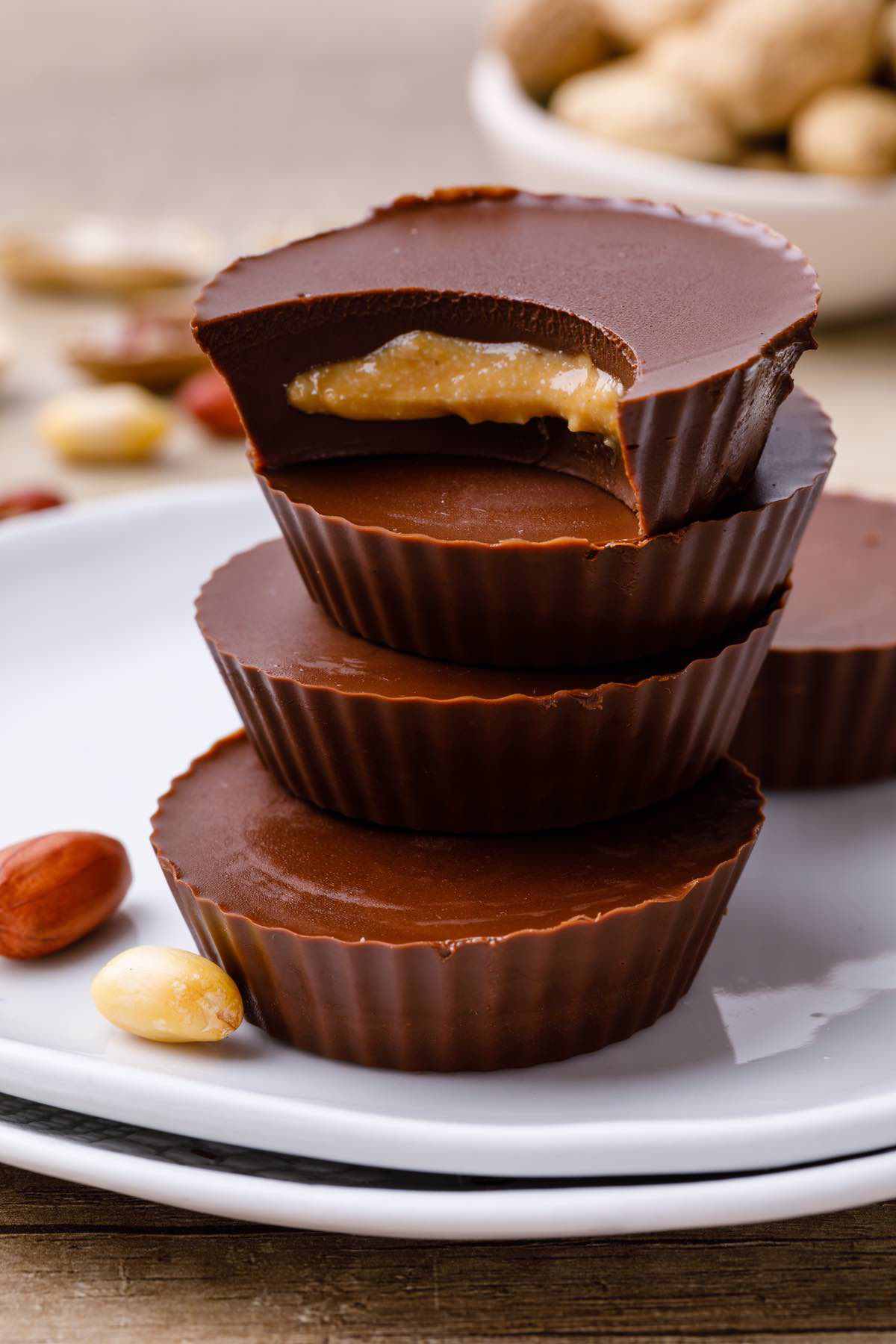 Can I Use Another Nut Butter Instead of Peanut Butter?
If for any reason you decide not to use peanut butter, I would recommend almond butter or even cashew butter. Just make sure not to use a no sugar added nut butter because a lot of the commercial grade nut butters on the market have added sugars.
Print Recipe
7-Ingredient Keto Peanut Butter Cups (Sugar-Free Recipe)
Author: Bree - KetoPots.com
Prep Time:

15 minutes

Cook Time:

3 minutes

Total Time:

18 minutes

Yield:

1

2

1

x
Scale
For the chocolate layer: 
10 oz sugar free dark chocolate, chopped 
5 tbsp coconut oil 
1 tsp vanilla extract 
For the peanut butter layer: 
4 tbsp natural, no sugar added creamy peanut butter 
2 tsp coconut oil, melted 
4 tsp granulated Stevia or other low carb granulated sweetener
½ tsp vanilla extract
Line a muffin pan with 12 silicon or paper liners. 

To make the peanut butter layer, in a bowl combine all the ingredients. Set aside. 

To make the chocolate layer, place the chocolate chips in a microwave safe bowl and microwave in 20-second intervals, stirring after each, until totally smooth. 

Add the coconut oil and stir until melted. 

Pour 1 tablespoon of melted chocolate in muffin cup. 

Freeze for 5 minutes. 

Divide the peanut butter mixture between cups. 

Freeze for 5 minutes. 

Spoon the remaining chocolate on top of peanut butter until covered.

Refrigerate for 2 hours or until the chocolate is hardened. 

Store refrigerated.
More Chocolate Keto Treats You'll Love:
FREE KETO RECIPES + 5-INGREDIENT KETO COOKBOOK

Make sure to sign up for free to get instant access to the 5-Ingredient Keto Cookbook, which includes my favorite 20+ keto recipes of all-time, all under 5 ingredients.