Keto Recipes
Chocolate and Peanut Butter Layered Shake
Do you know what one of my all-time favorite candy combinations is? Chocolate and peanut butter. It's one of my biggest guilty pleasures or rather, it WAS one of my biggest guilty pleasures. I no longer feel bad about indulging as I've found some awesome recipes that let me enjoy that classic pairing in a totally healthy manner. One such recipe is this chocolate and peanut butter layered shake. It offers a protein and fat-packed top layer that's full of delicious peanut butter flavor and a decadent chocolate bottom layer made with cacao powder.

Two Layers of Delightful Flavor
When making the shake, you'll begin by making your chocolate layer first. All you'll need is some unsweetened almond milk, heavy cream, cacao powder, Stevia, and a few ice cubes. Place them all in your blender and blend them until they make a smooth mixture. I love to use cacao powder when making chocolate flavored shakes like this one, as it's a far healthier option than using something like milk chocolate. Not only is it sugar-free, but it adds a few impressive health benefits to your shake as well. Cacao has potent anti-inflammatory properties, as well as providing benefits for gastrointestinal, cardiovascular, and nervous disorders. (1)
After blending everything together, pour the mixture out into the glass you'll be using and freeze it for approximately 20 minutes. While the chocolate mix is freezing, be sure to thoroughly wash out the blender and then turn your attention to making the top peanut butter layer.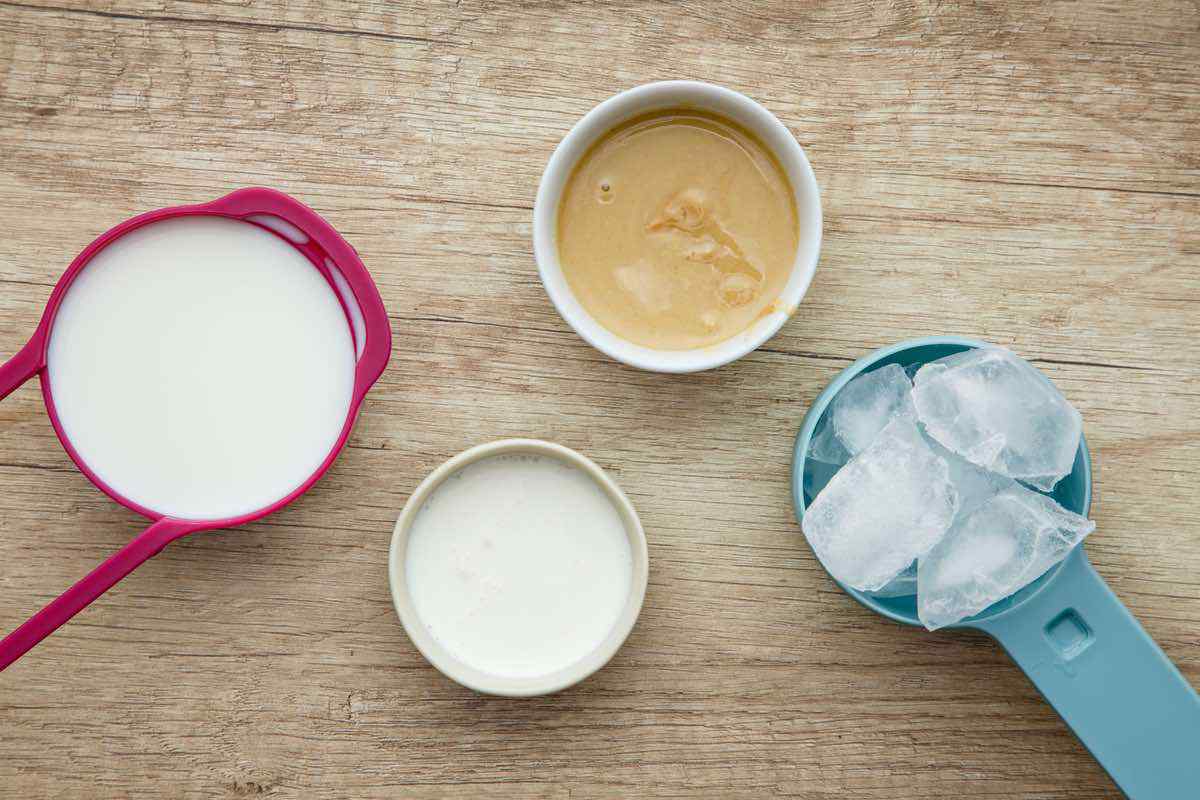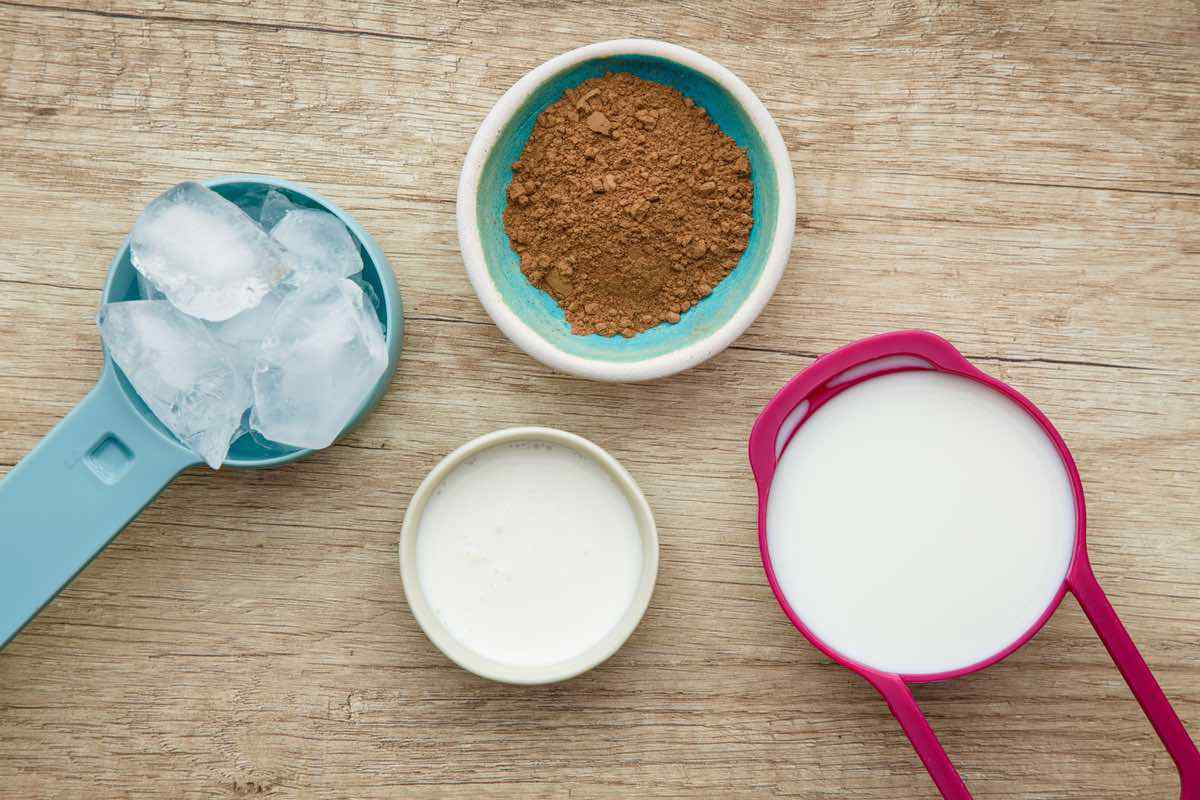 The top layer makes use of a few of the same ingredients as the bottom one, including unsweetened almond milk and Stevia. Aside from those, you'll also be adding heavy cream and some all-natural peanut butter obviously. Both of those ingredients help to ramp up the fat content of this shake in an incredibly yummy way. Last but not least, you'll also be mixing in some protein powder to make the shake just that little bit more satiating — I love to have it as a post-workout shake.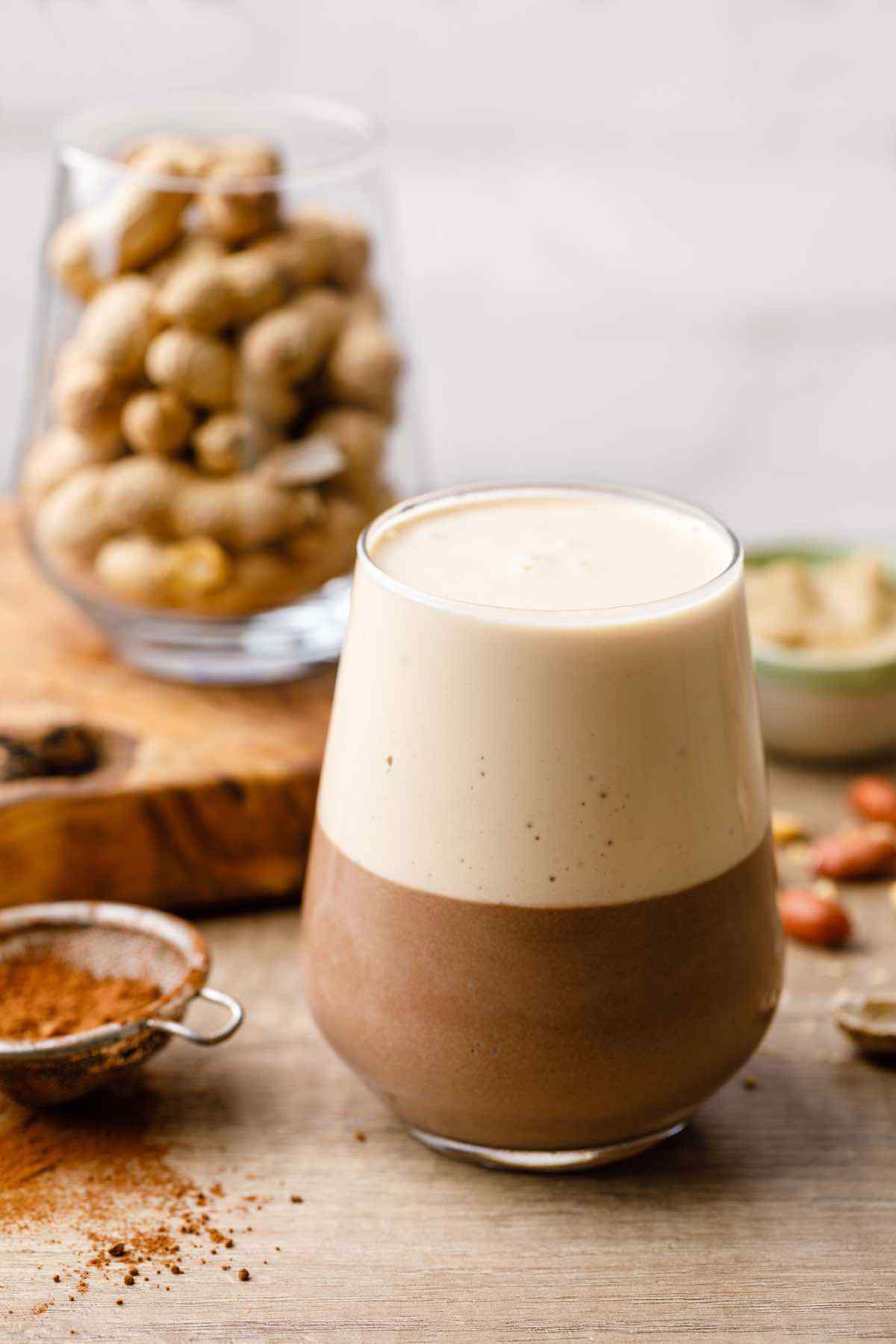 When I make this shake, I like to use a vanilla protein powder (the brand that I use is specifically designed for the keto diet, and you can purchase it online by clicking here). However, if you'd like to add even more chocolatey goodness to the recipe, you can feel free to use a chocolate protein powder instead (likewise, the chocolate variety that I recommend is also keto-friendly and can be bought by clicking here).
Whatever protein powder you end up using, all that's left to do is blend the peanut butter mixture until it's nice and smooth, then remove the chilled chocolate mix. Pour the peanut butter layer over top of it and you're all set to enjoy a healthy keto shake that tastes just like dessert!
More Keto Protein Shake Recipes:
Peanut Butter and Jelly Keto Shake (Try This)
4 Ingredient Chocolate Shake (The Easiest Keto Shake Ever)
Mocha Frozen Latte Keto Shake for Energy
Cinnamon, Blueberry and Almond Butter Keto Breakfast Shake
Quick and Easy Protein-Packed Keto Vanilla Shake
Raspberry Chocolate Keto Protein Shake – Low Carb Chocolate Goodness
Print Recipe
Chocolate and Peanut Butter Keto Shake
Author: ketopots.com
Prep Time:

30 minutes

Total Time:

30 minutes

Yield:

1

1

x
FREE KETO RECIPES + 5-INGREDIENT KETO COOKBOOK

Make sure to sign up for free to get instant access to the 5-Ingredient Keto Cookbook, which includes my favorite 20+ keto recipes of all-time, all under 5 ingredients.
Scale
For chocolate layer:
¼ cup unsweetened almond milk
2 tbsp heavy cream
2 tbsp cacao powder
½ cup ice cubes
1 tsp granulated Stevia sweetener or to taste
For peanut butter layer:
¼ cup unsweetened almond milk
2 tbsp heavy cream
2 tbsp vanilla protein powder
2 tbsp natural peanut butter
½ cup ice cubes
granulated Stevia sweetener to taste
To make the chocolate layer, place all the ingredients in a blender and blend until smooth.
Pour in a glass and freeze for 20 minutes.
Wash the blender jar.
To make the peanut butter layer, place all the ingredients in the blender and blend until smooth.
Remove the glass from the freezer and carefully pour the peanut butter mixture over the chocolate layer.
Serve immediately.