Keto Recipes
Oh So Good Orange Creamsicle Cheesecake Fluff (Keto-friendly)
This recipe for making a keto-friendly orange creamsicle cheesecake fluff will blow your mind once you realize it actually does taste like a real orange creamsicle. Not only that, but it's super easy to make this recipe, meaning you'll be able to enjoy a decadent cheesecake fluff dessert in no time at all.

How to Make Orange Creamsicle Cheesecake Fluff
It should only take you about 15 minutes to prepare your own homemade orange creamsicle cheesecake fluff from scratch with this recipe:
Beat the cream. Add the heavy cream into a bowl and beat until stiff peaks form. Set aside.
Beat the cream cheese. In a separate bowl, add the cream cheese and a low carb granulated sweetener like Stevia and beat until creamy.
Add the natural orange flavors. Add the freshly squeezed orange juice and orange zest and beat to combine.
Fold in. Gently fold in the heavy cream. Be sure not to overmix.
Prepare for serving. Either spoon or pipe the cheesecake fluff into 4 small serving glasses.
Garnish. Top the cheesecake fluff with extra orange zest.
Serve. Serve immediately.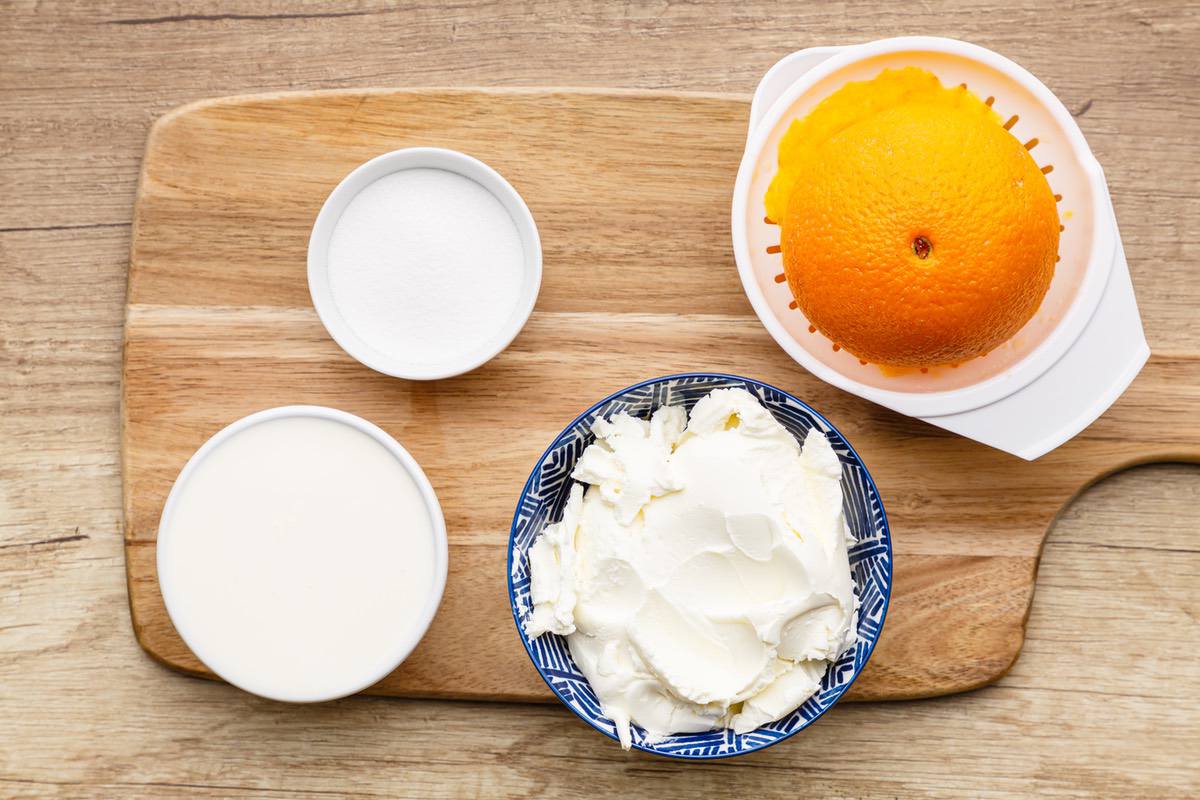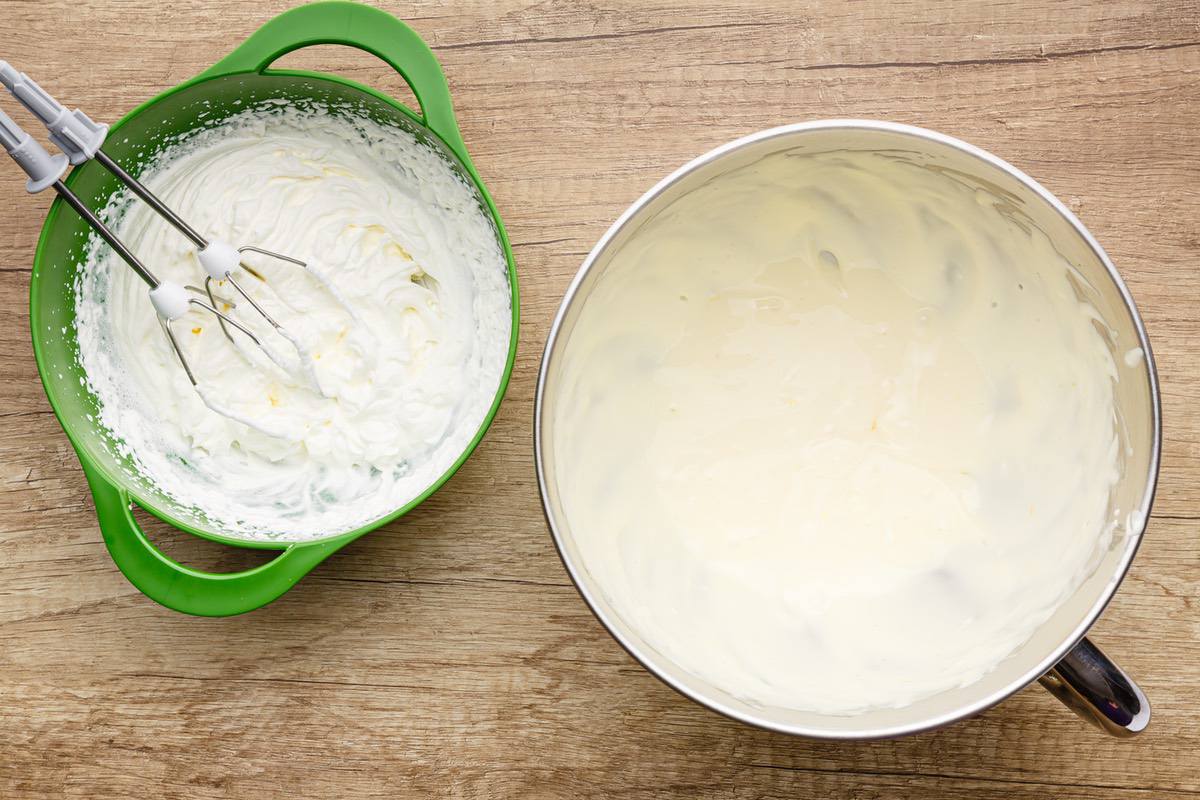 2 Useful Tips for Making the Best Keto Cheesecake Fluff
There can be a bit of a learning curve when you're first learning how to make homemade cheesecake fluff. In order to help you cut down on that curve, here are a few tips you can keep in mind when making this recipe:
Use a piping bag. I've made cheesecake fluff with both a spoon and a piping bag and I can honestly say that the piping bag will make your life so much easier. I like to use a piping bag outfitted with a star tip because it just offers me so much more precision, resulting in a much fancier looking final cheesecake fluff product.
Don't overmix. When you're beating ingredients like the cream cheese and sweetener together (and especially when you're beating the heavy cream), be extra careful that you don't end up accidentally overmixing the mixture. Nailing the fluffy texture in cheesecake fluff does admittedly take a fair amount of practice, but if you can avoid the all too common mistake of overmixing, you'll have half the battle under control.
Best Way to Store Orange Creamsicle Cheesecake Fluff
The best way to store your orange creamsicle cheesecake fluff (or any type of cheesecake fluff really) is to simply keep it in the refrigerator after you've piped it into the serving glass.
This particular cheesecake fluff recipe will keep for up to 3-5 days when properly stored in the fridge.
It's also possible to freeze your creamsicle cheesecake fluff for up to 2-3 months. Just keep in mind that ingredients like cream cheese will lose some of their texture during the thawing out process.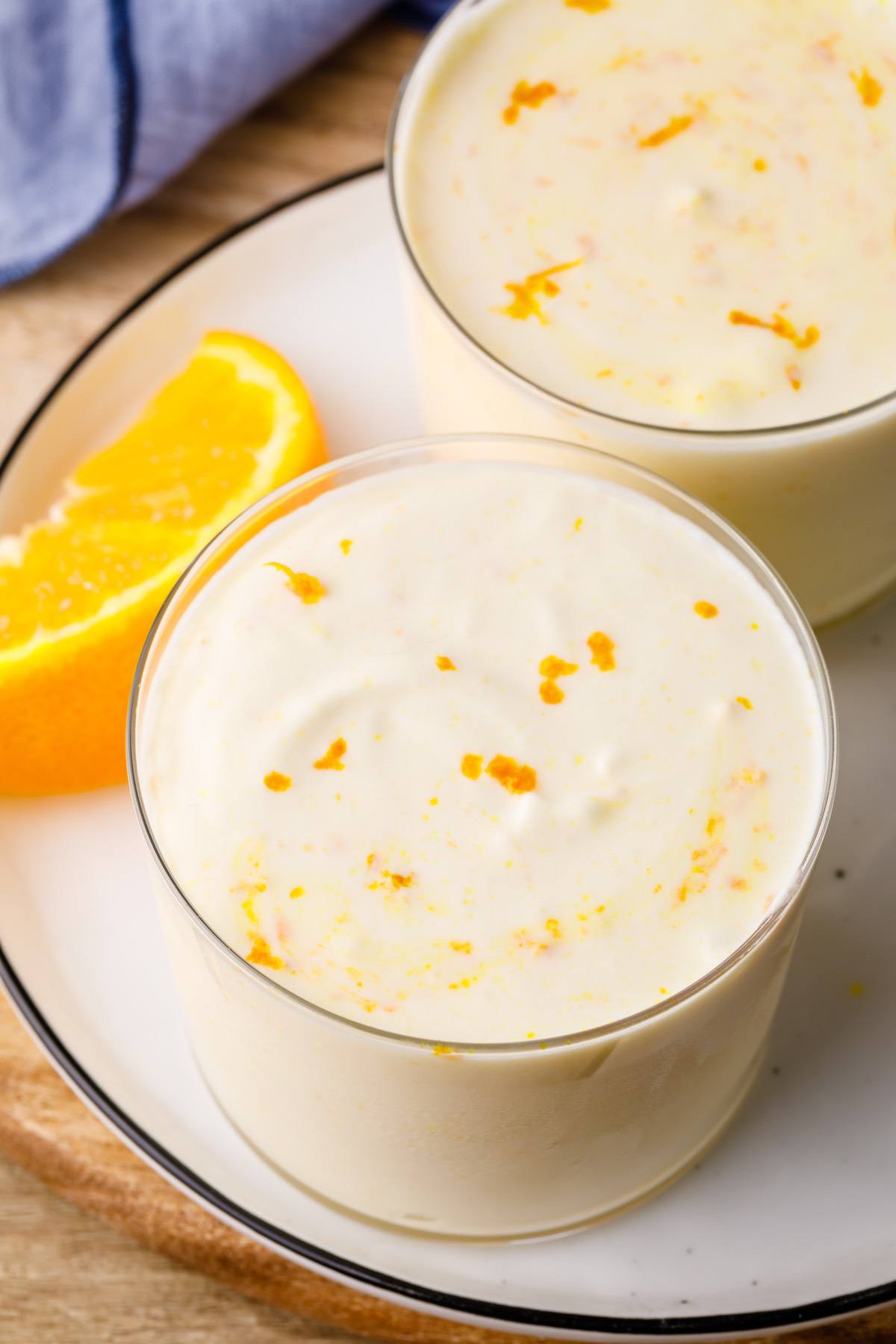 (You may also like: Keto Strawberry Cheesecake Fluff)
Print Recipe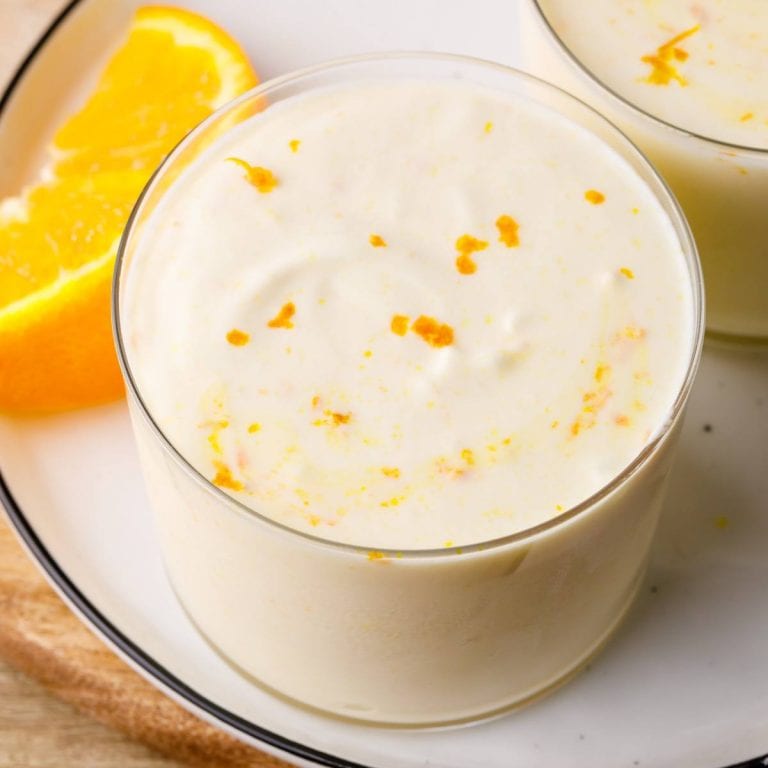 Oh So Good Orange Creamsicle Cheesecake Fluff (Keto-friendly)
Author: Bree
Prep Time:

15 minutes

Total Time:

15 minutes

Yield:

4

1

x
FREE KETO RECIPES + 5-INGREDIENT KETO COOKBOOK

Make sure to sign up for free to get instant access to the 5-Ingredient Keto Cookbook, which includes my favorite 20+ keto recipes of all-time, all under 5 ingredients.
Scale
8 oz

cream cheese 

½ cup

heavy cream 

¼ cup

granulated Stevia or other low carb granulated sweetener 

3 tbsp

fresh squeezed orange juice    

1 tbsp

orange zest plus extra for garnish
Beat the heavy cream in a bowl until stiff peaks form.

Set aside.

Beat the cream cheese with sweetener in another bowl until creamy. 

Add the orange juice and orange zest and beat to combine. 

Gently fold in the heavy cream. 

Spoon or pipe the fluff into small serving glasses. 

Top with extra orange zest and serve.