Keto Recipes
No-Churn Keto Ice Cream Recipe
There's nothing better (or easier) than homemade no-churn keto ice cream! This recipe is quick, simple and absolutely delicious.

Looking for another ice cream treat recipe that's just as easy as no-churn? This mason jar ice cream, this chocolate keto milkshake and these homemade fudgesicle ice cream bars are just as simple and no hassle to make.
---
How to Make No-Churn Keto Ice Cream
Let's take a closer look at each one of the ingredients that go into making this no churn ice cream to give you a better understanding of why they have each been chosen.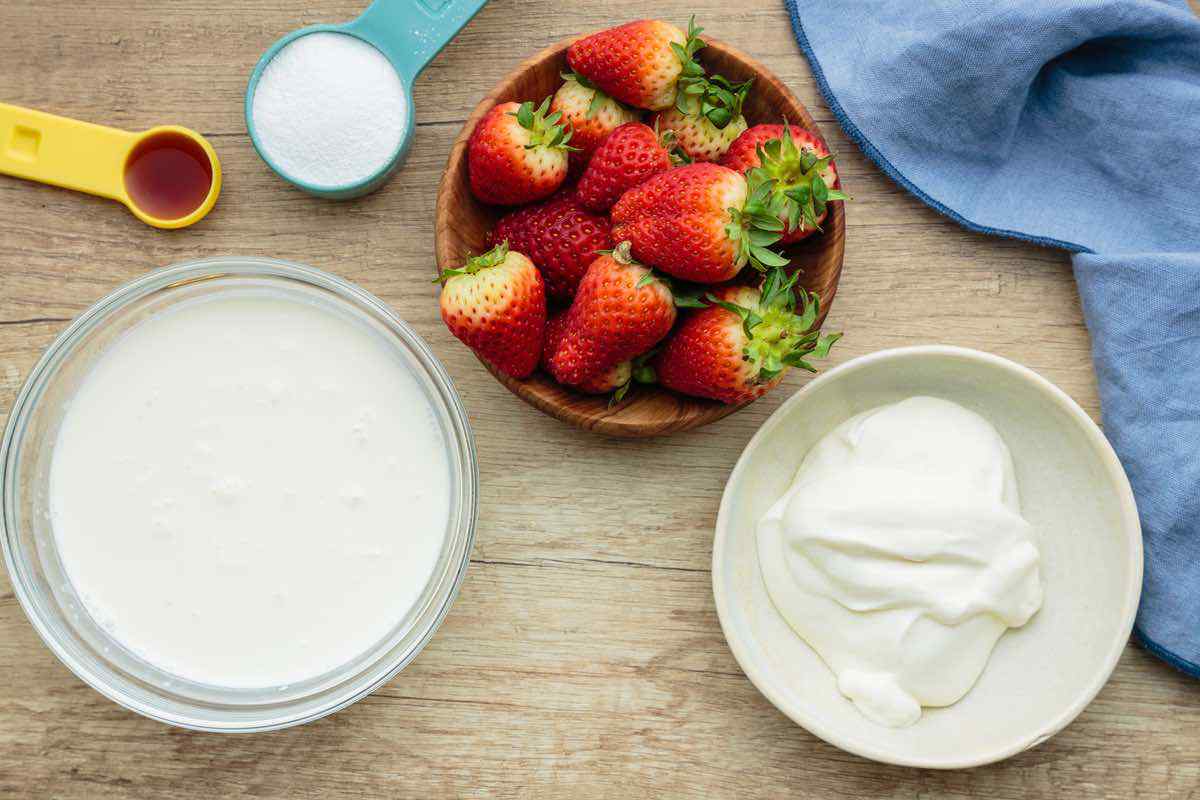 First up is the heavy whipping cream. When I first started my keto diet, I stocked up on this stuff. It's seriously great for so many different keto recipes; everything from coffee to desserts can put it to good use. For this ice cream, it obviously adds a significant number of calories, with nearly all of them coming from fats.
Related: Keto-friendly Vanilla Ice Cream
---
Even if you disregard the higher fat content available in a heavy whipping cream as opposed to a regular whipping cream, it just works better for baking anyway. It's much easier to whip and it's able to maintain its texture for a lot longer. Both of those factors are extremely useful for making ice cream.
Next up, the ice cream also adds a couple of teaspoons of pure vanilla extract which adds plenty of flavor to the recipe. Other than that though, there's actually a pretty great health benefit to be gained that everyone can benefit from, not just people in keto.
---
Studies have indicated that natural vanilla extract actually has quite a lot of disease-fighting antioxidant activity. (1)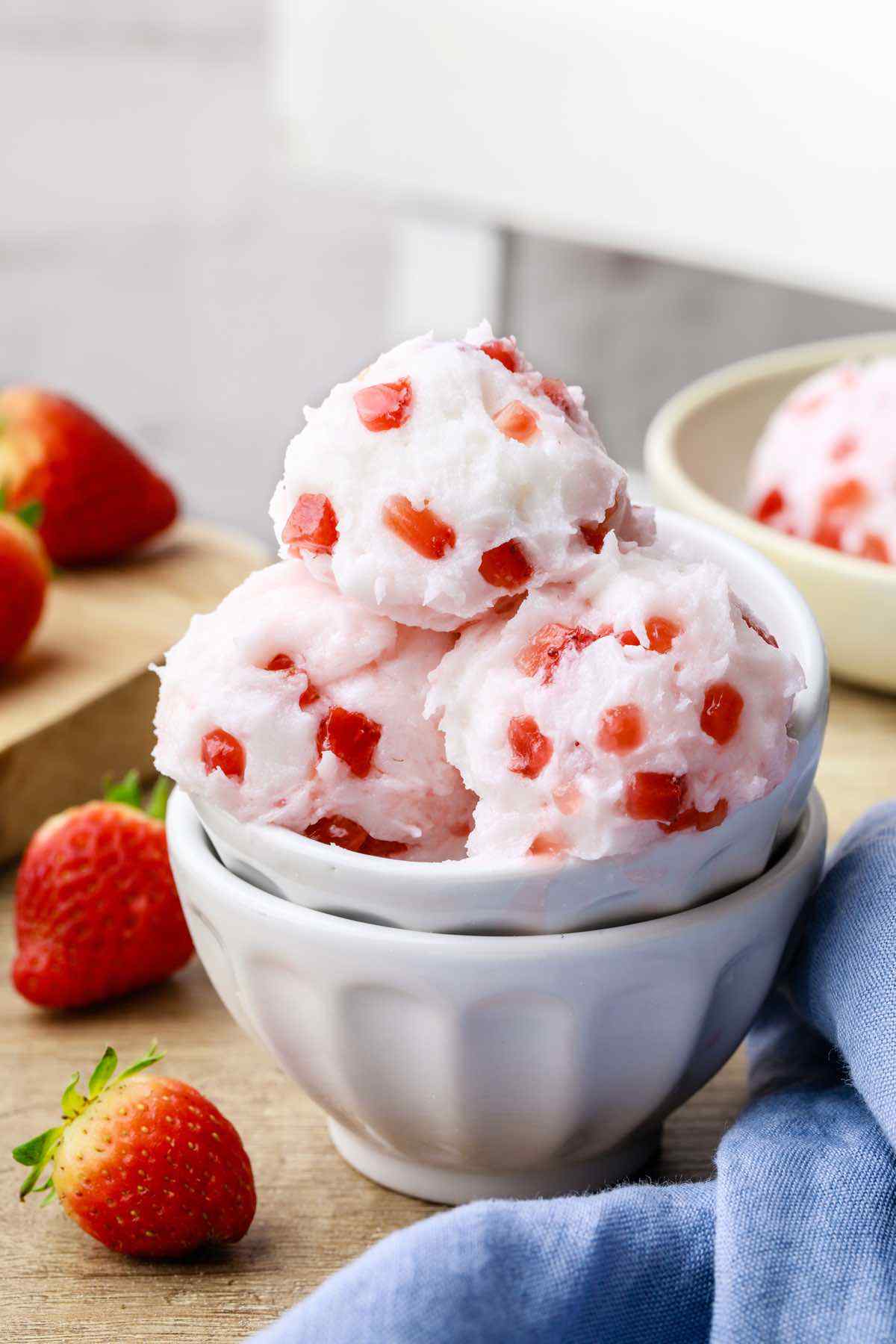 In order to sweeten your ice cream, you will want to add some type of low carb granulated sweetener. I personally prefer to use stevia for a variety of reasons. It's naturally extracted from the leaf of the stevia plant, it contains no calories, and I just like the taste it provides compared to other low calorie artificial sweeteners.
---
Plus you don't need to use nearly as much of it compared to refined table sugars — in its natural format, it's actually 100-300 times sweeter than table sugar. (2) All of these reasons combine to make it the ideal sweetener choice for anyone following a keto style low carb diet.
Last but not least, this recipe calls for eight ounces of softened cream cheese. Just like the heavy whipping cream, this ingredient is a rather common staple for many people who are following a keto diet.
---
It hits the keto trifecta: a ton of fats, a moderate amount of protein, and minimal carbs. When combined with the whipped cream, it also helps to give your ice cream its rich, silky texture, which is essential since it won't be churned at all.
To make the ice cream, simply mix together the above four ingredients until they are well combined. Then pour the mixture into a container, seal it, and freeze it for at least four hours. When the ice cream has set, you'll want to thaw it out for about 10 minutes or so before serving. I like to add strawberries on top when serving, but you could probably mix the fruit into the ice cream before chilling.
There you have it! One easy-to-make and incredibly tasty keto ice cream with absolutely no churning required.
P.S. If you like fruit ice creams, you'll also LOVE this raspberry chocolate chip ice cream recipe: https://ketopots.com/raspberry-chocolate-chip-keto-ice-cream
---
Print
Print Recipe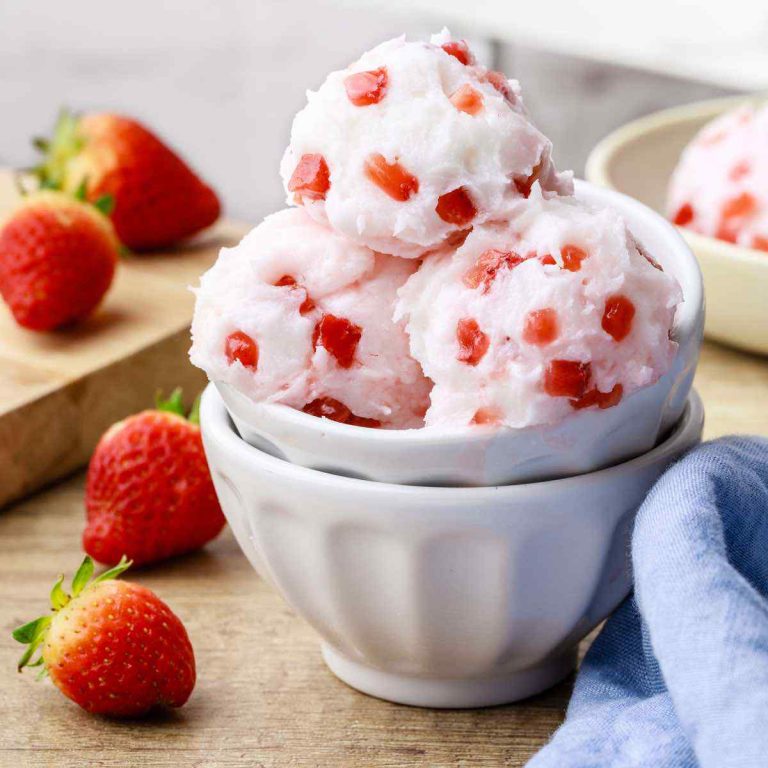 No-Churn Keto Ice Cream Recipe
Author: Bree
Prep Time:

10 minutes

Total Time:

10 minutes

Yield:

1

2

1

x
Category:

Dessert

Cuisine:

American
Scale
2 cups heavy cream
2 tsp vanilla extract
½ cup or to taste granulated Stevia or other low carb granulated sweetener
8 oz cream cheese, softened
½ cup diced strawberries
In a large chilled bowl add the heavy whipping cream, vanilla extract and sweetener and whip until soft peaks form.
Add the cream cheese and mix until combined.
Pour the mixture into a container and freeze for minimum 4 hours or until set.
When ready to serve, thaw for 5-10 minutes then scoop with an ice cream scoop.
Keywords: ice cream, no churn
FREE KETO RECIPES + 5-INGREDIENT KETO COOKBOOK

Make sure to sign up for free to get instant access to the 5-Ingredient Keto Cookbook, which includes my favorite 20+ keto recipes of all-time, all under 5 ingredients.