Keto Recipes
Easy 90 Second Keto Mug Brownies
No matter how many times I experiment with keto desserts, I always come back to my simpler recipes. I think it's because I'm always on the go and barely have time to cook, let alone bake complicated recipes. This recipe for keto mug brownies is excellent for those late night sweet tooth cravings.
The best part about this recipe is that it only uses seven ingredients. Most of these are probably already sitting in your pantry right now.
Keto Mug Brownies with a Twist
You'll be needing a microwave-safe mug for this recipe. Do make sure that your mug is microwave safe because it will get hot enough to cook the ingredients, so you don't want it to shatter mid-cook. Also, make sure your mug is big enough to hold the volume of all of these ingredients plus a half.
The recipe is as easy as mixing together the wet ingredients first and then slowly adding in the dry ingredients. For the wet ingredients, you'll be needing some butter, egg yolk, vanilla extract and sweetener. Stevia or other low carb granulated sweetener is key to this recipe to keep it keto-friendly as it helps keep the overall carbohydrate content down.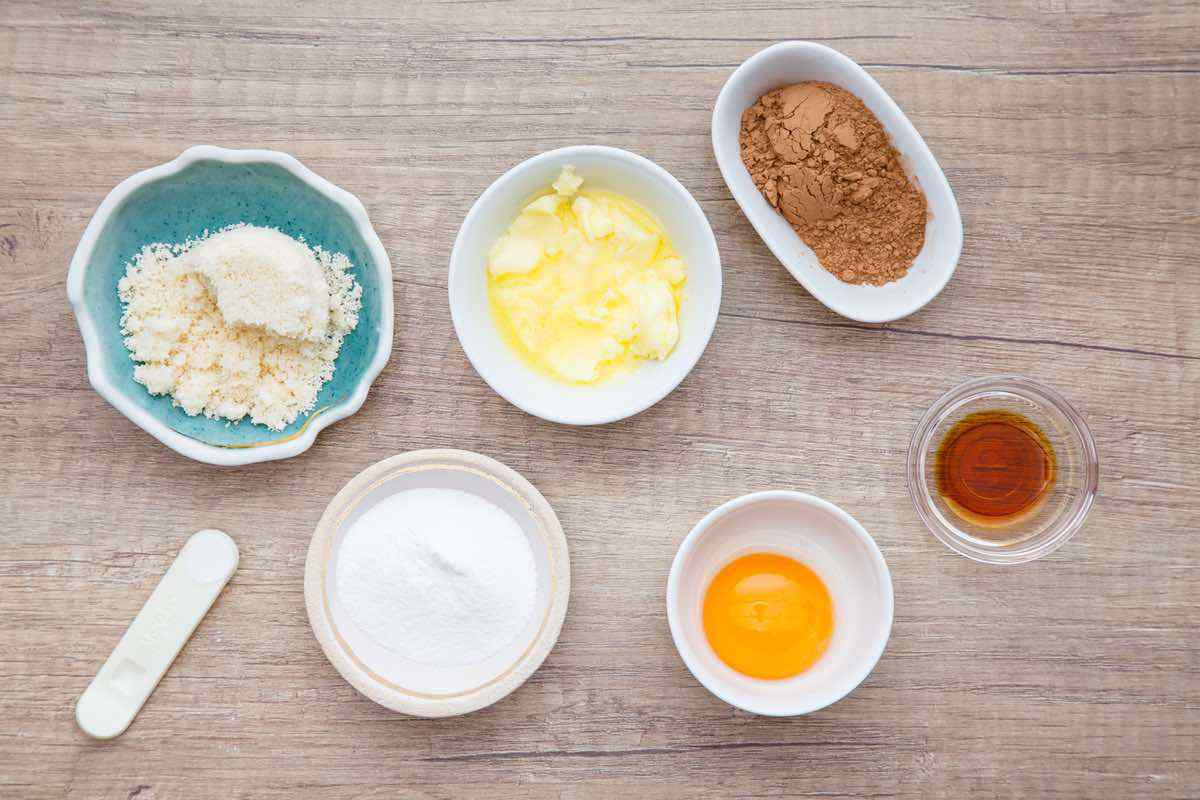 For the dry ingredients, you'll add the almond flour, cacao powder and baking powder. Make sure to whisk all the ingredients together until it's smooth. If there are any chunks, break it up with the whisk so that everything is incorporated well.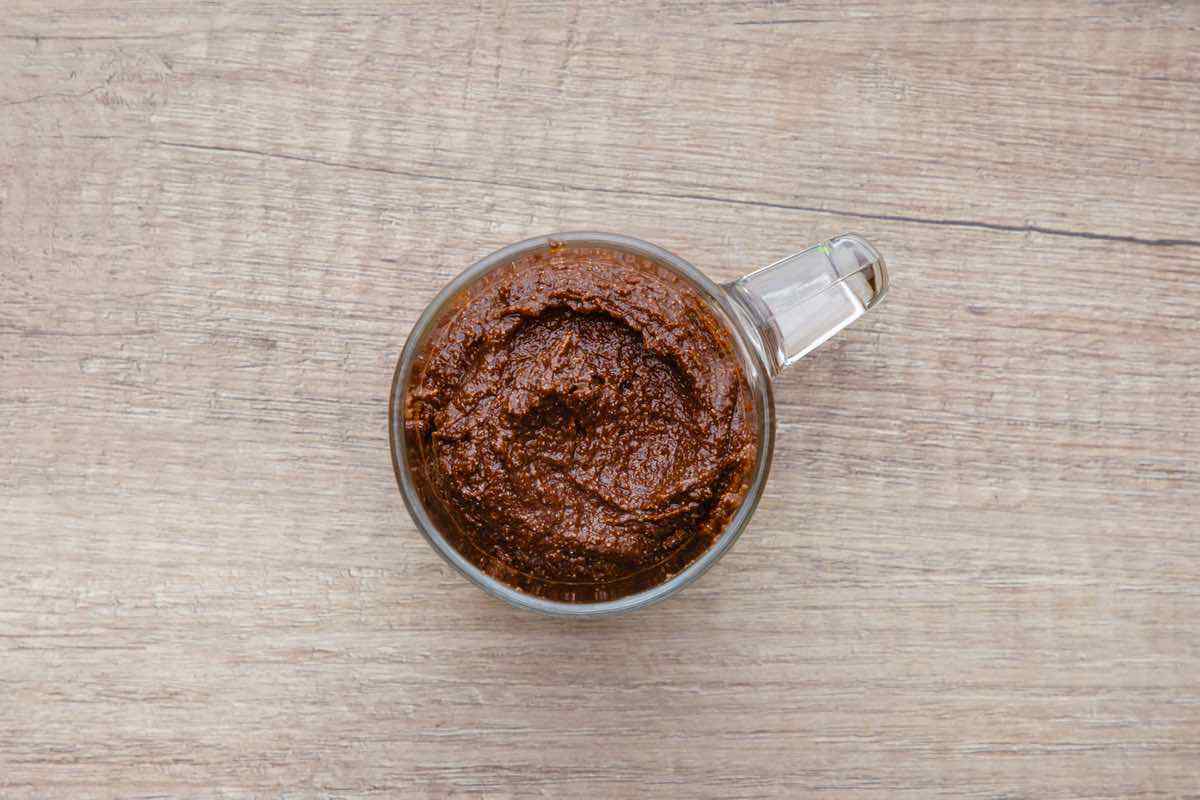 (You may also like: Fudgy Keto Cream Cheese Brownies)
The cooking time varies depending on the type of microwave you have, but generally, 75 to 90 seconds on high should be good. The consistency of your keto mug brownie should be slightly firm to the touch, but not with too much resistance. If it's too firm or feels dense, it's a sign that the mug cake is overcooked and will be too dry in the center. To check if your mug cake is cooked through, insert a toothpick through the center. If it comes out clean, you'll know it's done.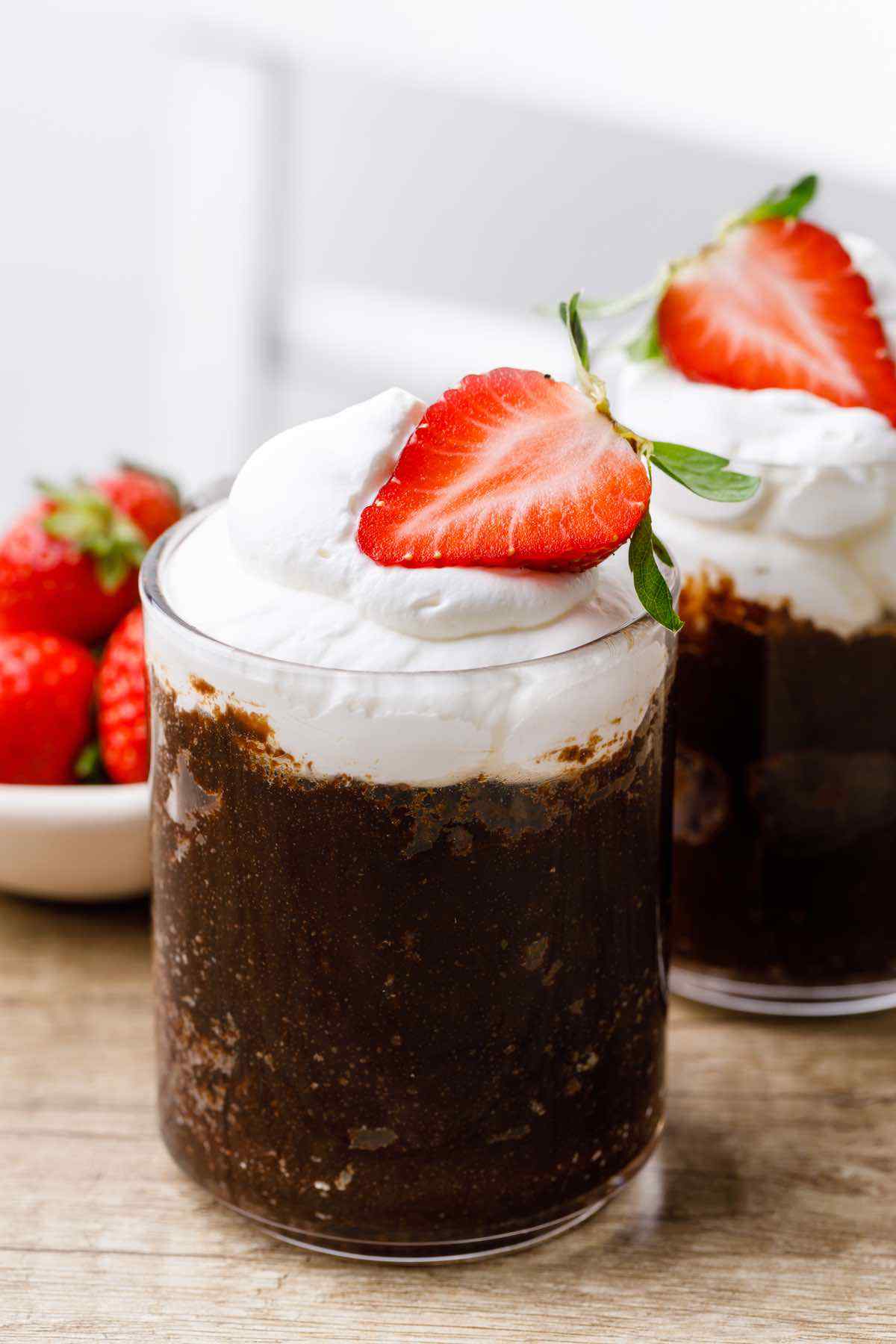 Keto Toppings to Add to Your Mug Brownie
This keto mug brownie is an excellent base on its own, however, you could definitely add some keto toppings to change it up every once in a while. The idea is to keep your options low carb and high fat, to make sure your dessert is still keto approved.
Of course, the toppings wouldn't matter much if your mug brownie doesn't turn out well. We've put together a list of frequently asked questions that will help you create the perfect mug brownie: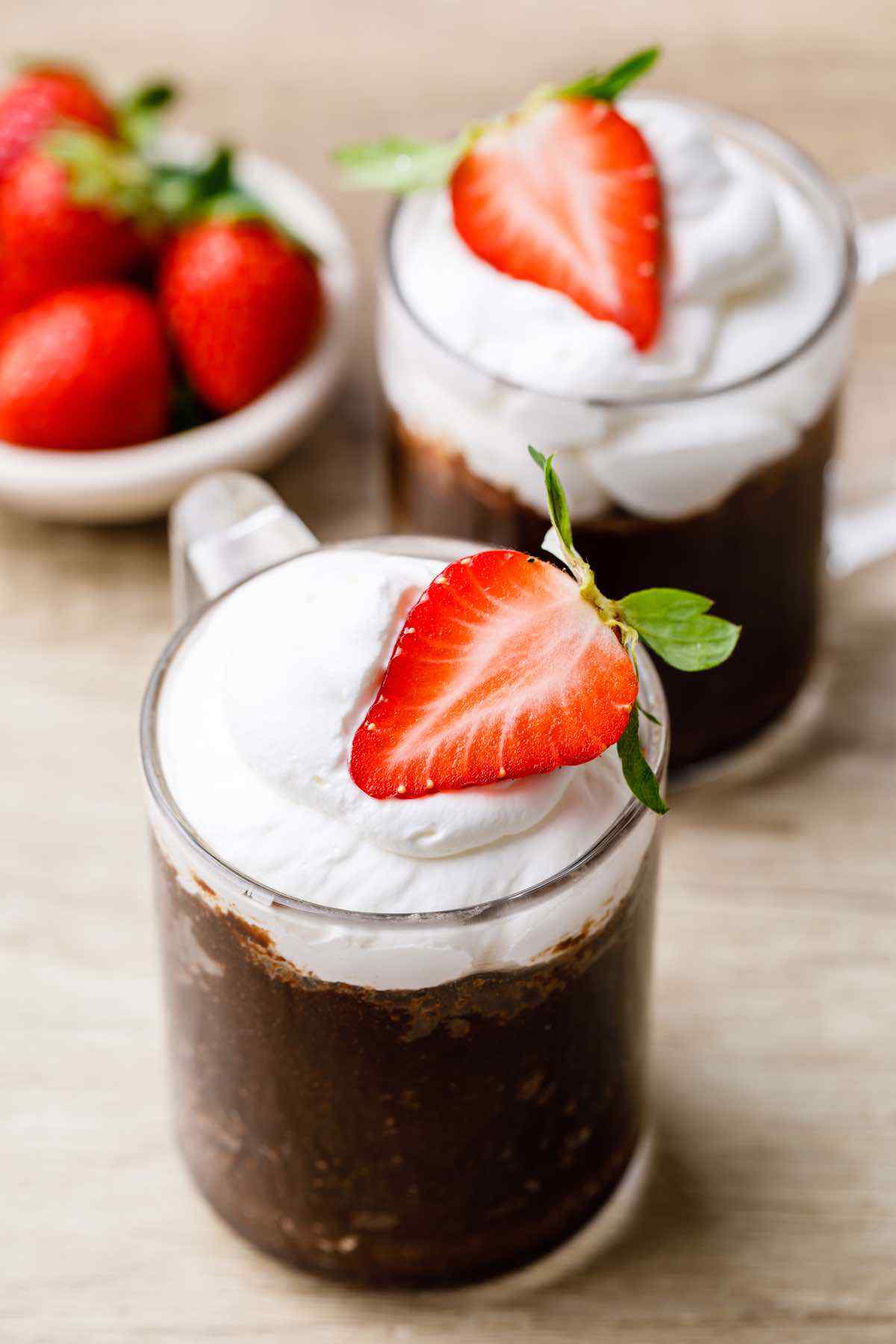 Why Is My Mug Brownie So Dry?
If your mug brownie ends up being too dry, it's because it was cooked too long. However long you left it in the microwave, reduce the cooking time by 10-20 seconds. Once it reaches the 60 second mark, you can also check it every 10 seconds to make sure it's not overcooked.
Is There a Substitute for Almond Flour?
Almond flour is an excellent keto-approved flour substitute. However, some people may have a hard time adjusting to almond flour because the texture is slightly different from regular wheat flour or white flour. You could try splitting the ¼ cup between almond flour and coconut flour.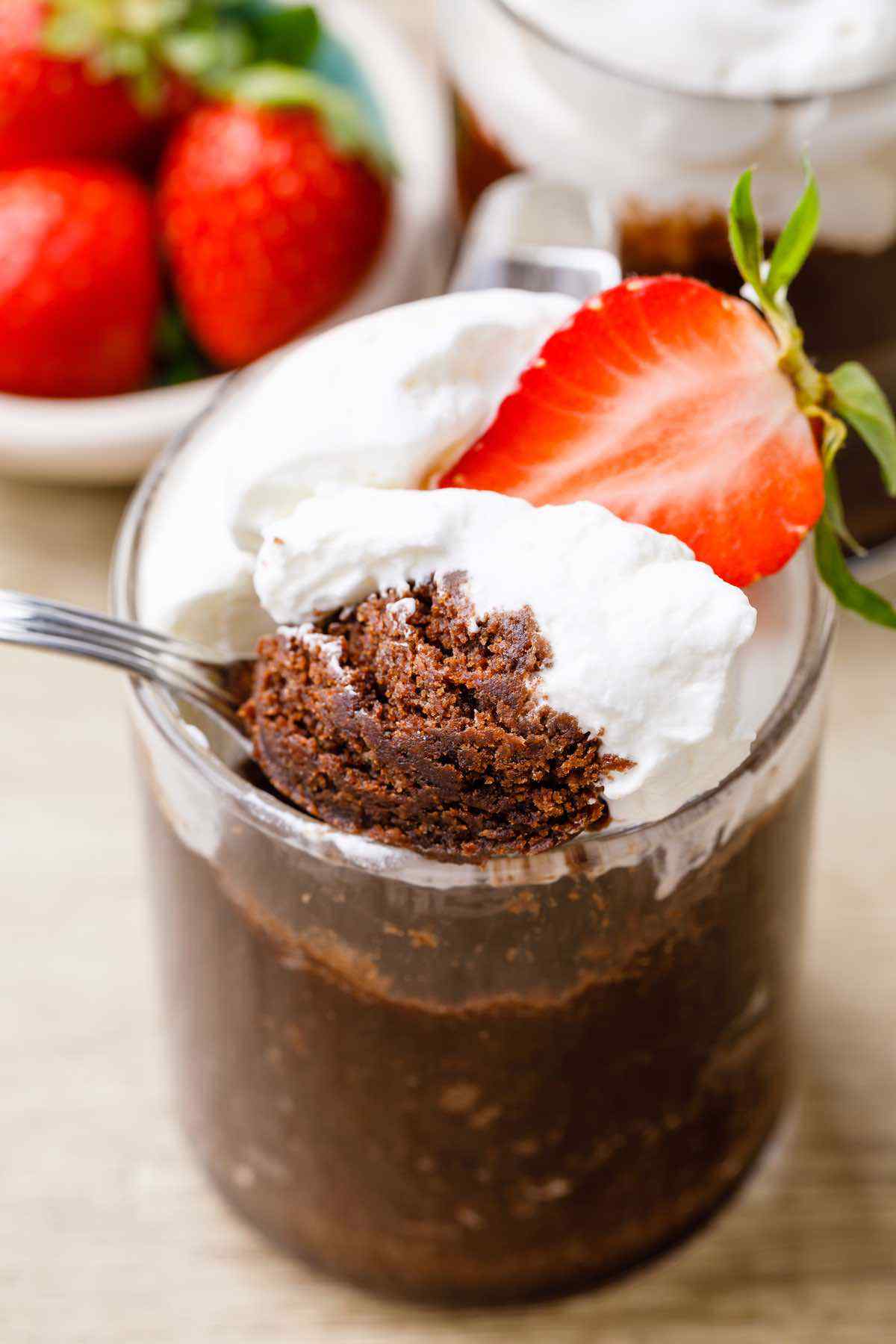 Can I Use This Recipe and Bake It in the Oven Instead?
I know brownies are always a good idea whether they're baked or microwaved, but for this particular recipe, it's meant for the microwave. The short cooking time is a result of the microwave's ability to cook food through dielectric heating, unlike ovens which utilize a different method of cooking. Also, it's not a good idea to bake anything in a mug, as it could crack due to the intense heat and longer baking time.
Print Recipe
Easy 90 Second Keto Mug Brownies
FREE KETO RECIPES + 5-INGREDIENT KETO COOKBOOK

Make sure to sign up for free to get instant access to the 5-Ingredient Keto Cookbook, which includes my favorite 20+ keto recipes of all-time, all under 5 ingredients.
Scale
2 tbsp granulated Stevia or other low carb granulated sweetener 
¼ cup almond flour 
1 tbsp cacao powder 
¼ tsp baking powder 
2 tbsp softened butter or coconut oil
1 egg yolk 
½ tsp vanilla extract
In a microwave-safe mug place the egg yolk, vanilla extract, sweetener and butter whisk to combine. 

Add the almond flour, cacao powder and baking powder and whisk until smooth.  

Microwave on high for 75-90 seconds or until just firm to touch and toothpick inserted into the center comes out clean.  

Top with your favorite toppings and serve.
More 90 Second Keto Baked Goods:
90 Second Keto Cream Cheese Bread
90 Second Keto Bread That Doesn't Suck