Keto Recipes
Yummy Keto Mint Chocolate Chip Cheesecake Fluff
Making your own homemade keto cheesecake fluff is so addictive, especially when you're making yummy recipes like this one for keto mint chocolate chip cheesecake fluff. You won't even realize it's a 'healthy' dessert because it's just as good as the carb-based recipes!

How to Make Keto Mint Chocolate Chip Cheesecake Fluff
The best part about making mint chocolate chip cheesecake fluff from scratch is that you don't even need to use any fancy equipment or ingredients to make it. Just follow this recipe:
Beat the heavy cream. Add the heavy cream into a bowl and beat until stiff peaks form. Set aside. You can use a whisk or a stand mixer for this.
Beat the cream cheese. In a separate bowl, add the cream cheese and a low carb granulated sweetener like Stevia and beat until creamy.
Add the peppermint. Add the peppermint extract and a few drops of green food coloring and beat to combine.
Fold. Gently fold in the heavy cream and sugar free mini dark chocolate chips.
Prepare for serving. Either spoon or pipe the cheesecake fluff into 4 small serving glasses.
Serve. Serve immediately.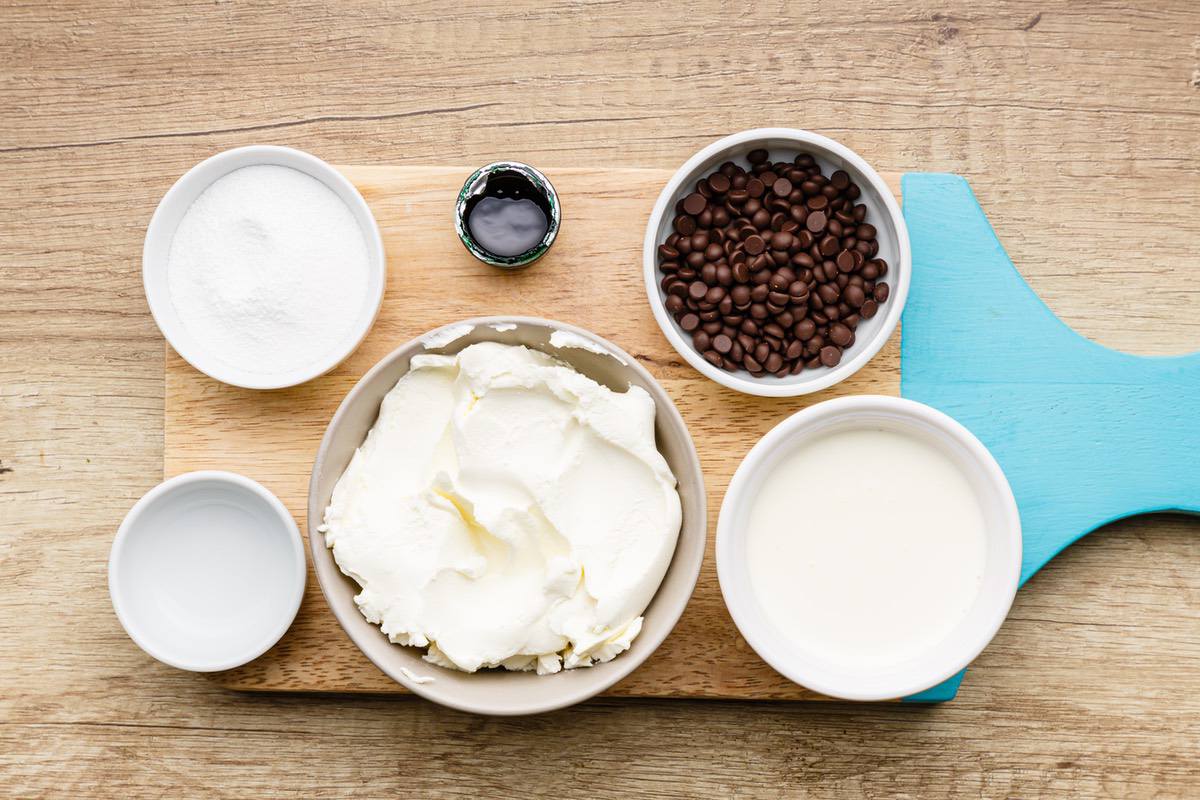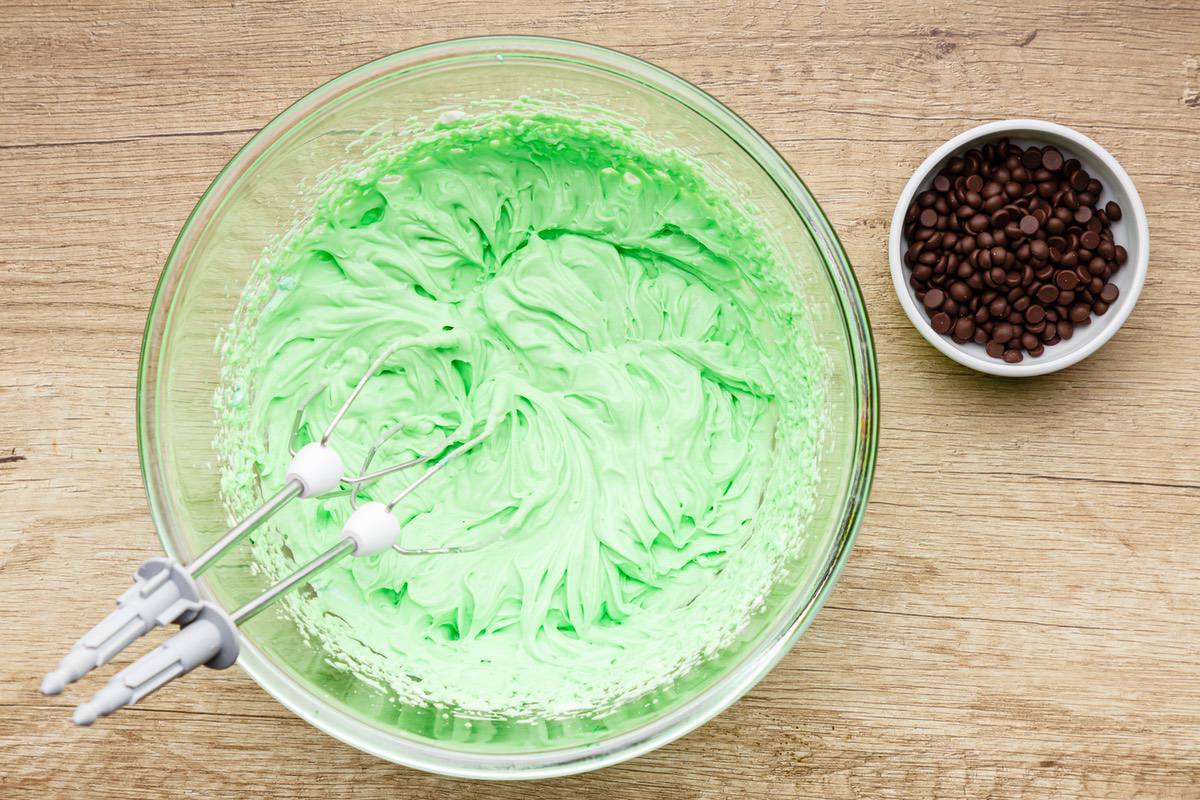 Cheesecake Fluff vs. Cheesecake – What's the Difference?
The biggest difference between regular cheesecake and cheesecake fluff is that cheesecake fluff doesn't have a crust. While regular cheesecakes can have a crust that is either baked or no-bake, cheesecake fluff consists of nothing more than a deliciously fluffy cheesecake filling.
Taking this further, the main difference between a keto cheesecake fluff and a regular non-keto version is that non-keto cheesecake fluff contains a good amount of sugar.
On the other hand, keto cheesecake fluff recipes like this mint chocolate chip cheesecake fluff use either low carb granulated sweeteners like Stevia or other types of all-natural sweeteners in order to keep the carb count to the bare minimum, thus keeping your dessert 100% keto-friendly.
Can I Freeze Keto Cheesecake Fluff?
You can freeze your leftover mint chocolate chip cheesecake fluff. Just keep in mind that any keto dessert made with ingredients like cream cheese will be prone to losing some of its texture when you thaw it out.
With that being said, if you are planning on freezing this cheesecake fluff, keep it sealed tightly inside of some type of airtight container and it should keep for up to 3 months.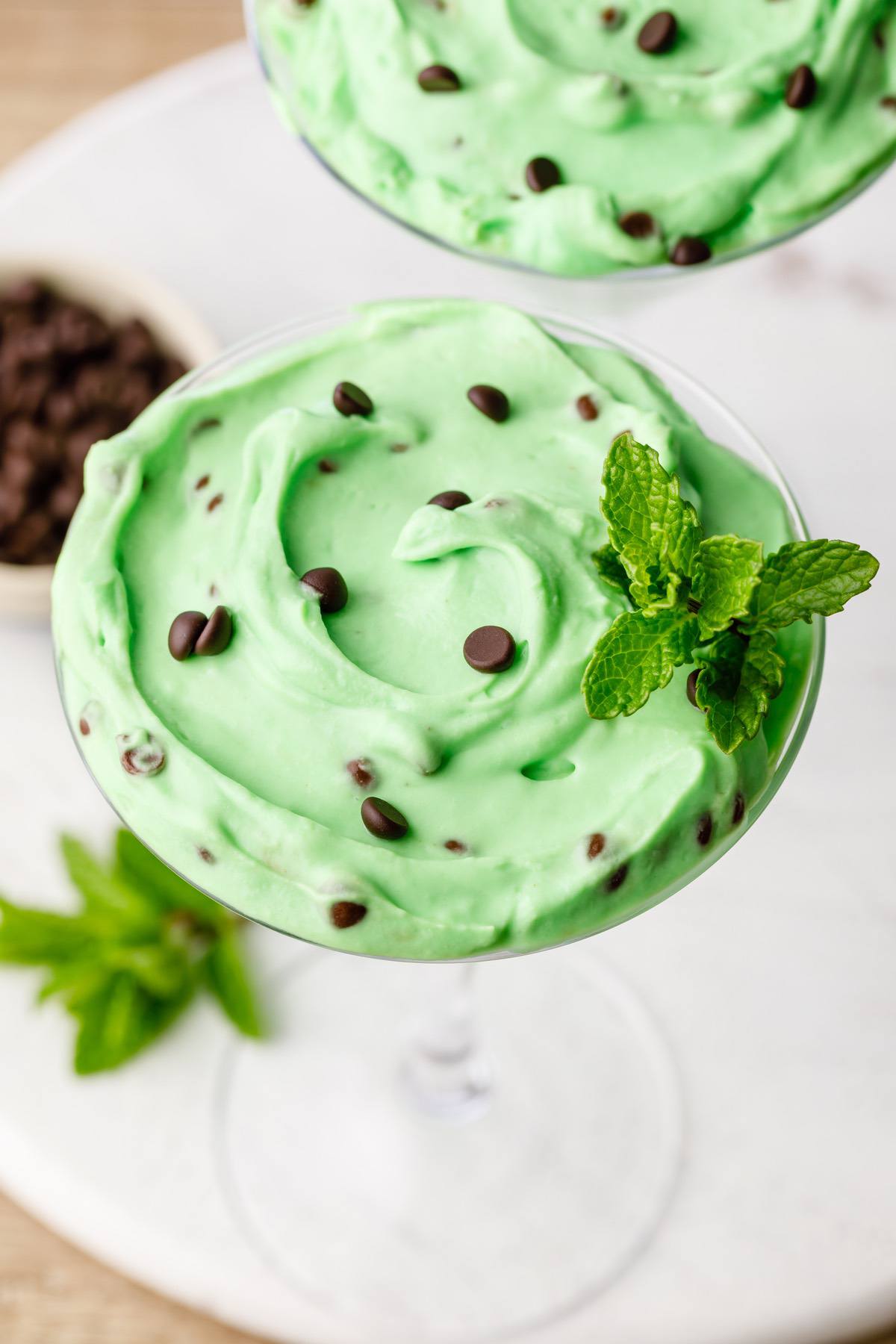 For a classic, vanilla, new york cheesecake flavor, try out this recipe:
---
Make A Keto Crust to Go with Your Cheesecake Fluff
This recipe doesn't include a crust to go with your cheesecake fluff, but there are some keto options that you can try.
(You may also like: Mint Chocolate Chip Keto Fudge)