Keto Recipes
Handheld Keto Meatloaf Muffins (High Protein Snack)
Are you ready for the best-kept secret in high-fat, keto-friendly cooking? Today's recipe is one of my favorites, and I'm so happy to share it with you. Meatloaf muffins might sound obscure at first, but that's only until you learn that there's actually no muffin mix or carb-heavy ingredients in them. These muffins are actually, meat, cheese, and pizza sauce flavor-vessels that taste fantastic. Handheld Keto Meatloaf Muffins are the perfect on-the-go snack loaded with high-quality fats and protein that keeps you fuller for longer. (1)

High Protein, Full Flavor


Staying in Ketosis demands consistency, so it makes sense to rely on a roster of classic flavors and protein/fat combos instead of just winging it. This recipe stays true to an identifiably Italian tradition that is loved around the world. You'll be making turkey meatloaf first. For a lot of you guys, it won't be the first time. Build a base of olive oil, onion, and garlic, then add Italian herbs to ignite the dish. Turn the oven on to 350°F early so that it's ready for the turkey which you'll cook in a bit. Combine the base with the ground turkey, egg, parmesan and flaxseed meal.
Don't skimp on the cheese! Foods that are high in fat is what you want on a keto diet and cheese is the right kind of fat. (2) Either lightly grease 12 muffin cups or use muffin papers for the turkey mix and bake for 20 minutes.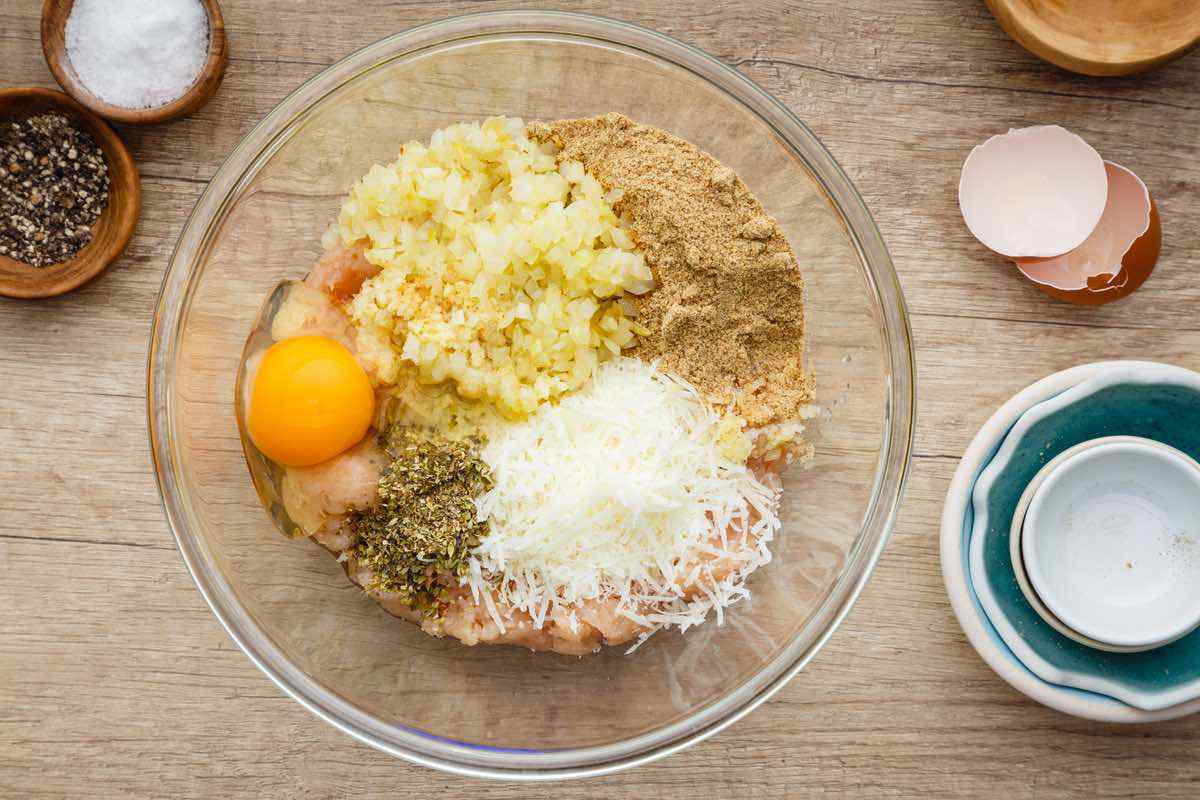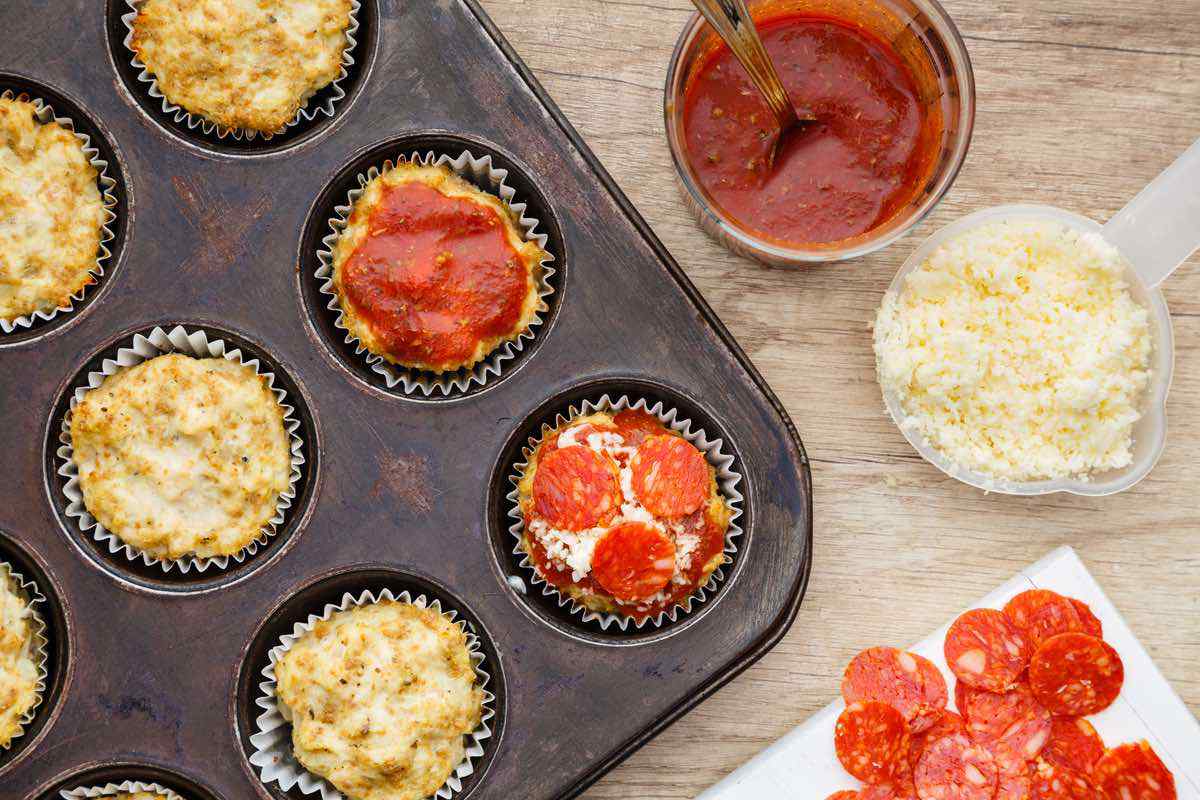 What's more loved than pizza? It's Italy's best-known export, but it's not the best food to eat while in ketosis, what a shame. Pizza sauce is still pretty tasty though, and this one has tomato paste, apple cider vinegar, more Italian seasoning, garlic, stevia, salt, and pepper. You'll want to mix the sauce in a bowl and put it into the fridge until the turkey meatloaf muffins are cooked to preference. Using Stevia adds a naturally sweet taste to the mix while remaining sugar-free, and it works well with tomato and onion. There's nothing better than a well-balanced Italian-American red sauce so don't forget to taste your cooking as you go.

Now for the best part, the topping. Our recipe today has two ingredient hero's, and the topping combines both. Keto-friendly meat and cheese combos are amazing. You should spend some time writing out meat and cheese variations before you go grocery shopping next, it will help to save time when you're in the kitchen.
Add some mozzarella to the top of the warm turkey meatloaf muffins and then crown it with a slice of pepperoni. Now bake for another five minutes until the mozzarella has melted or crisped up if that's what you like. Let the meatloaf muffins cool down before you eat them and enjoy!
More Keto Meatloaf Recipes:
Mouthwatering Ground Turkey Meatloaf with Jalapeno Relish
Juicy Lucy Keto Meatloaf (Cheese Stuffed Meatloaf)
Low Carb Keto BBQ Turkey Meatloaf
Teriyaki Chicken Meatloaf with Fresh Scallions
Bacon Wrapped Keto Meatloaf with a Sweet and Sour Glaze
Classic Crockpot Keto Meatloaf for an Easy Family Meal
Print Recipe
Keto Meatloaf Muffins (High Protein Snack)
Author:
Prep Time:

15 minutes

Cook Time:

25 minutes

Total Time:

40 minutes

Yield:

4

1

x
FREE KETO RECIPES + 5-INGREDIENT KETO COOKBOOK

Make sure to sign up for free to get instant access to the 5-Ingredient Keto Cookbook, which includes my favorite 20+ keto recipes of all-time, all under 5 ingredients.
Scale
For the meatloaf:
1 tsp olive oil
½ medium onion
2 garlic cloves, minced
1 tsp Italian seasoning
¼ cup flaxseed meal
¼ cup grated Parmesan cheese
1 large eggs
1 pound ground turkey
salt and black pepper to taste
For the pizza sauce:
1 ½ oz tomato paste
¼ cup hot water
½ tbsp apple cider vinegar vinegar
½ tsp granulated Stevia
½ tsp Italian seasoning
½ tsp garlic powder
salt, black pepper to taste
For the topping:
½ cup shredded mozzarella
1 oz pepperoni minis
Preheat oven to 350°F.
Lightly grease 12 muffin cups, or line with muffin papers. Set aside.
In a skillet heat the olive oil over medium heat.
Add the onion and cook until translucent.
Add the garlic and cook for 30 seconds.
In a bowl add the cooked onions, ground turkey, egg, Parmesan, flaxseed meal, Italian seasoning and salt and black pepper to taste.
With clean hands, mix the ingredients until well combined.
Divide the meat mixture evenly among the 12 cups.
Bake in preheated oven for 20 minutes.
Meanwhile, make the pizza sauce.
In a bowl mix all of the pizza sauce ingredients. Season with salt to taste.
Remove the meatloaf muffins from the oven.
Top the muffins with the pizza sauce.
Sprinkle with the shredded mozzarella and top with the pepperoni.
Bake for another 5 minutes.
Serve warm.