Keto Recipes
Homemade Keto Mashed Cauliflower (Buttery and Creamy)
If you were to choose only one side dish that you could eat almost every day, what would it be? Personally, my favorite side dish of all time is mashed potatoes. I think it's safe to say that a lot of people would say the same, actually. You can't blame us though–it goes well with roast beef, steak, chicken, or anything really. Unfortunately, keto dieters won't be able to eat regular mashed potatoes because potatoes are high in carbohydrates. No worries though, since there's a keto-approved ingredient that can stand in its place–cauliflower.

You Can't Go Wrong With Cauliflower
Cauliflower is a fantastic ingredient because it has a neutral flavor and texture when it comes to cooking. It simply takes on the flavors of the other ingredients in this recipe which are unsalted butter, heavy cream, salt and black pepper.
Additionally, cauliflower is packed with more essential nutrients than regular potatoes which can positively impact our health in different ways. Two ways consuming cauliflower can benefit our health is by fighting inflammation and providing the body with much needed vitamins and minerals, especially vitamin C and K. Cauliflower is rich in antioxidants and anti-inflammatory compounds which help to fight certain illnesses. (1)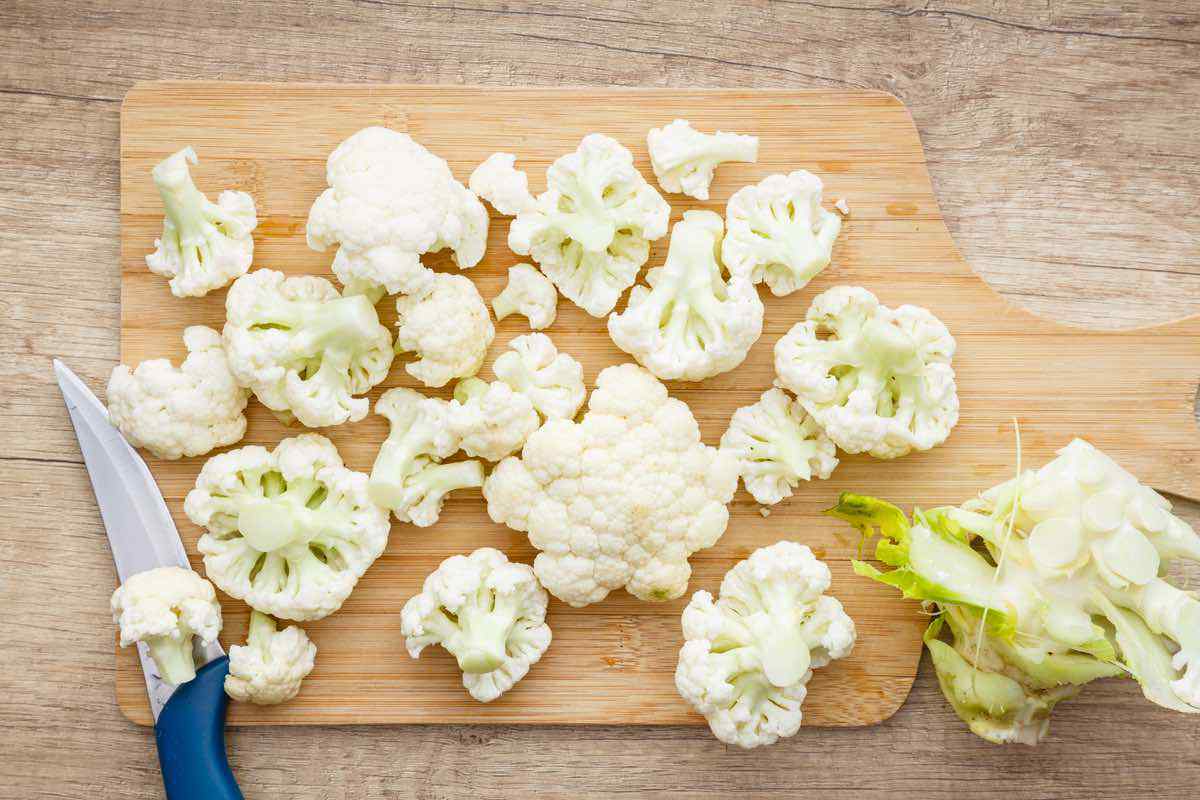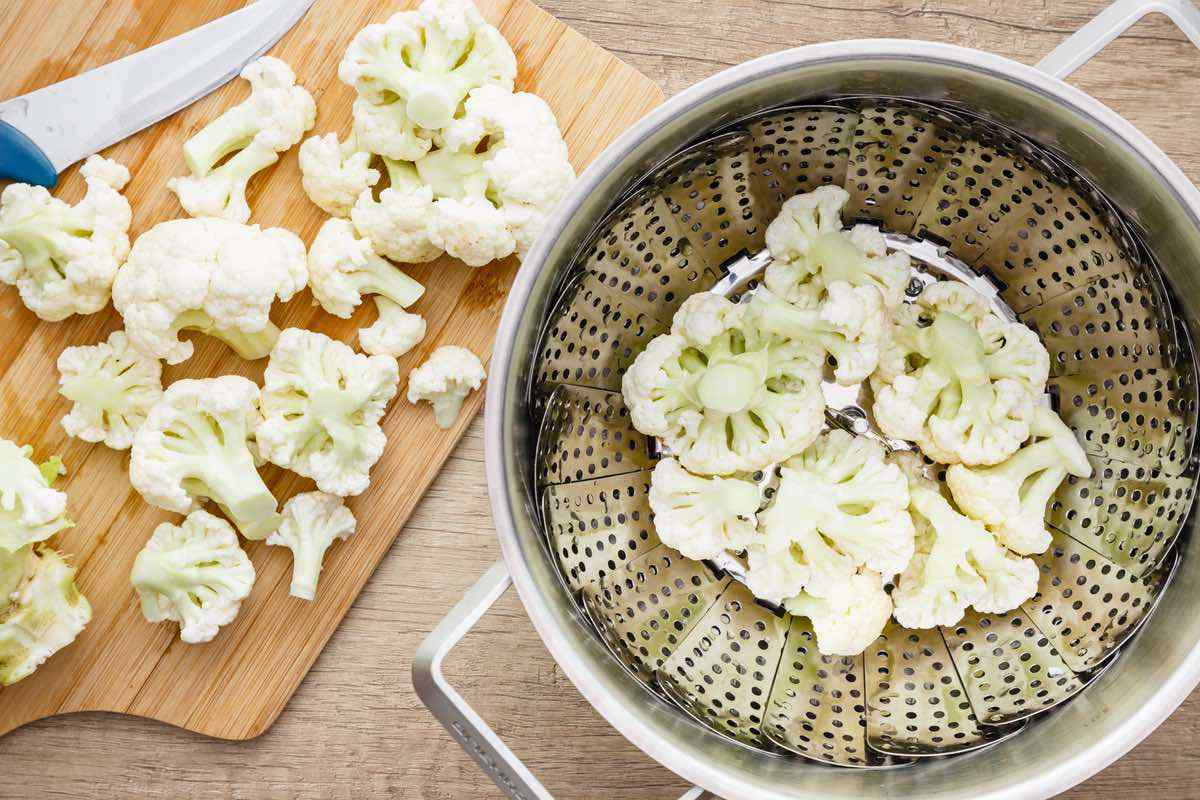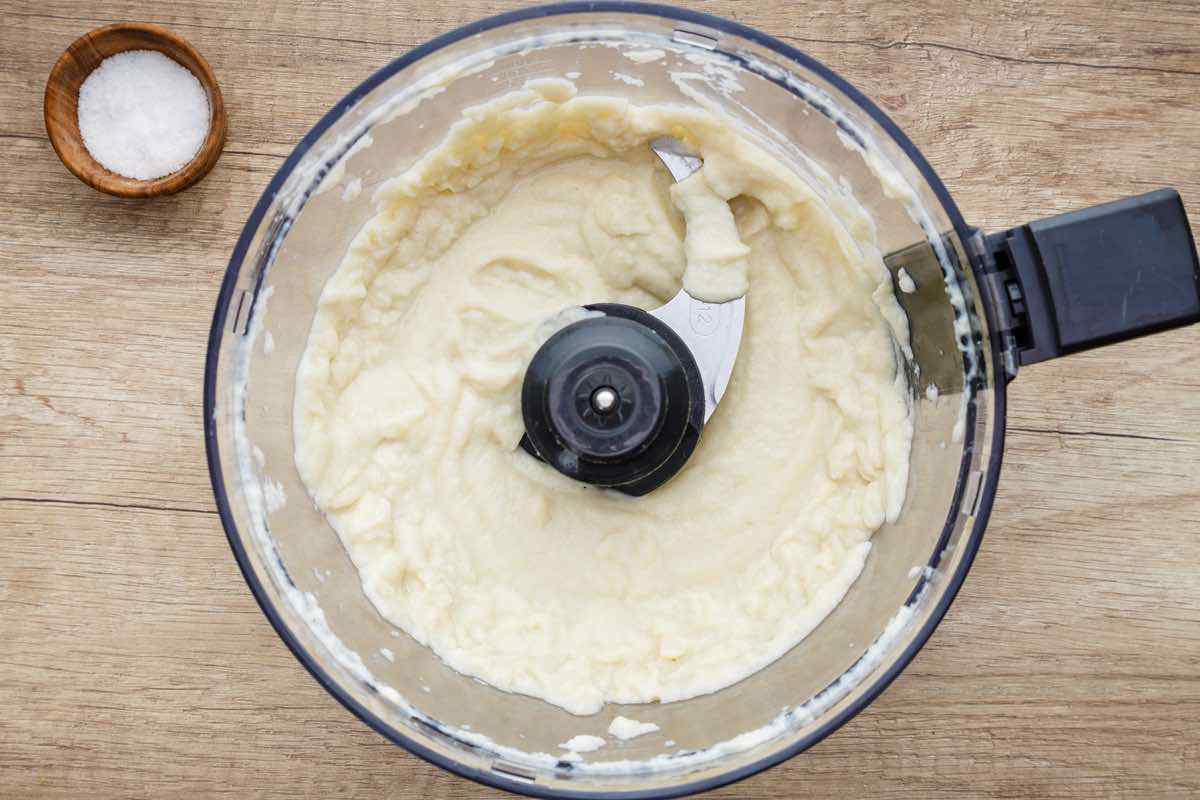 Creamy, Fluffy and Buttery–Just Like Regular Mashed Potatoes!
You'll also be amazed how fast and easy this recipe is. Any recipe that can be prepared and cooked in 30 minutes or less is perfect for those who live a busy lifestyle and simply don't have the time to cook long, complicated dishes. Just like regular mashed potatoes, this homemade keto mashed cauliflower recipe is creamy, fluffy, buttery, and goes with almost all types of entrees. It's an awesome dish to cook for birthday parties, picnics, potlucks, or a simple family dinner.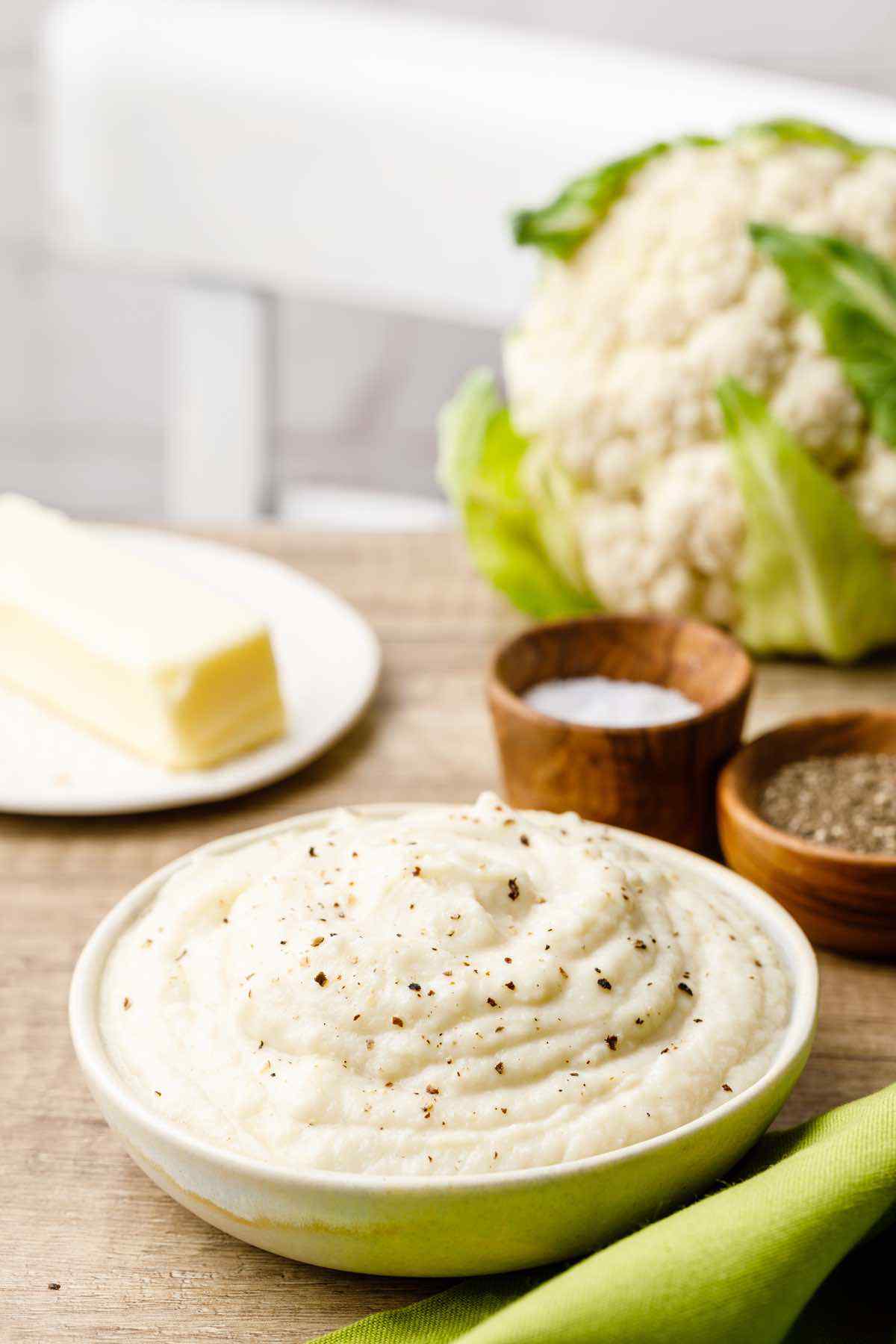 (Also try: Keto Cauliflower Casserole)
For this recipe, you're going to need about 2 pounds of cauliflower cut into small florets. Even though 2 pounds of cauliflower may seem like a lot, it only contains about 230 calories, 45 grams of carbs, 17 grams of protein, and 1 gram of fat for the entire recipe. This recipe has a total of 8 servings which makes it an excellent low-calorie side dish to help individuals with weight loss and fat loss.
First, take your florets of cauliflower and place them in a steamer basket. If you don't have a steamer basket, you can use a strainer big enough to hold all of the cauliflower. Next, place the basket or strainer in a pot over boiling water. Cover it and steam the cauliflower for 8-10 minutes or until it becomes tender enough to easily pierce with a fork. A kitchen timer will come in handy when steaming the cauliflower so that you don't accidentally overcook it.
Lastly, place all the cauliflower, 3 tablespoons of unsalted butter, and ¼ cup of heavy cream in a food processor and process until all the ingredients are smooth and creamy. We like using grass-fed butter when possible because grass-fed foods have been shown to have higher concentrations of omega-3, conjugated linoleic acid (CLA) and trans vaccenic acid (TVA). (2)
Now that your cauliflower is smooth and well incorporated into the butter and heavy cream, it's time to season it with salt and black pepper. Be sure to season it little by little, always making sure that you taste it so it doesn't become too salty or too peppery.
I'm passing on this one-of-a-kind recipe because I know that there are other keto dieters out there who would appreciate knowing that mashed potatoes are not a foregone conclusion for us. In fact, I'd say it just became a household keto staple!
Print Recipe
Magical Homemade Keto Mashed Cauliflower
Author: Bree - KetoPots.com
Prep Time:

10 minutes

Cook Time:

15 minutes

Total Time:

25 minutes

Yield:

8

1

x
FREE KETO RECIPES + 5-INGREDIENT KETO COOKBOOK

Make sure to sign up for free to get instant access to the 5-Ingredient Keto Cookbook, which includes my favorite 20+ keto recipes of all-time, all under 5 ingredients.
Scale
1 head cauliflower (about 2 pounds), cut into florets
3 tablespoons unsalted butter
¼ cup heavy cream, warmed
salt, black pepper to taste
Put the cauliflower florets in the steamer basket.
Place the basket in the pot over the boiling water, cover, and steam the cauliflower until fork tender, 8-10 minutes.
Place the cauliflower, butter and heavy cream in a food processor, process until smooth and creamy.
Season with salt and black pepper to taste and serve hot.