Keto Recipes
Heavenly Key Lime No Bake Keto Cheesecake
Key lime cheesecake is one of the most delightful desserts out there, whether you're on a keto diet or not. There's just something about the pairing of tangy lime flavor with a luscious cheesecake that produces heavenly results. And that's exactly why I'm so pleased to present this absolutely heavenly key lime no bake keto cheesecake recipe. This yummy keto-friendly dessert packs a ton of healthy fats into an incredibly sweet and tangy treat that is sure to please everyone from your family to any dinner guests you may be entertaining.

A Little Slice of Heaven
The homemade crust used in this key lime cheesecake is exactly the same as the crust used in many of the other keto cheesecake recipes that we've shared (such as this yummy New York style no bake offering). There's a reason why we keep coming back to this simple to make crust — it works, and it works flawlessly. Not only do almonds provide the base of this cheesecake with a number of essential nutrients and healthy fats, but they've also been shown to provide numerous benefits for your entire cardiovascular system, from lowering cholesterol levels to reducing inflammation. (1)
After processing your almonds along with some melted butter (aim for grass-fed if possible!), Stevia, and vanilla extract you can press it into the pan and then refrigerate it for 30 minutes. And just as with the New York style cheesecake mentioned above, since this key lime dessert isn't baked at all, you'll be using gelatin in place of eggs in order to give the cheesecake its texture. In addition to helping your cheesecake hold its shape, gelatin is also a great ingredient to use for anyone who suffers from joint pain as well, as the proteins found in gelatin and collagen have been shown to be beneficial in relieving both osteoarthritis and osteoporosis. (2)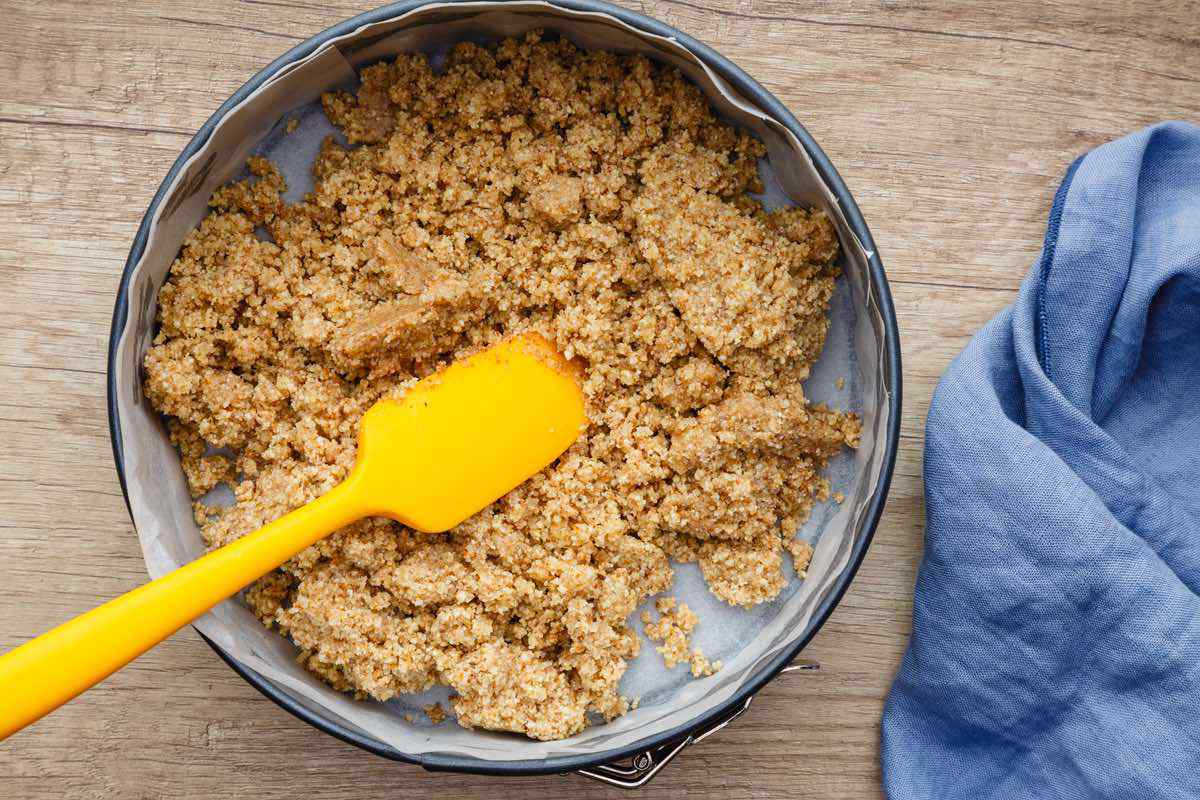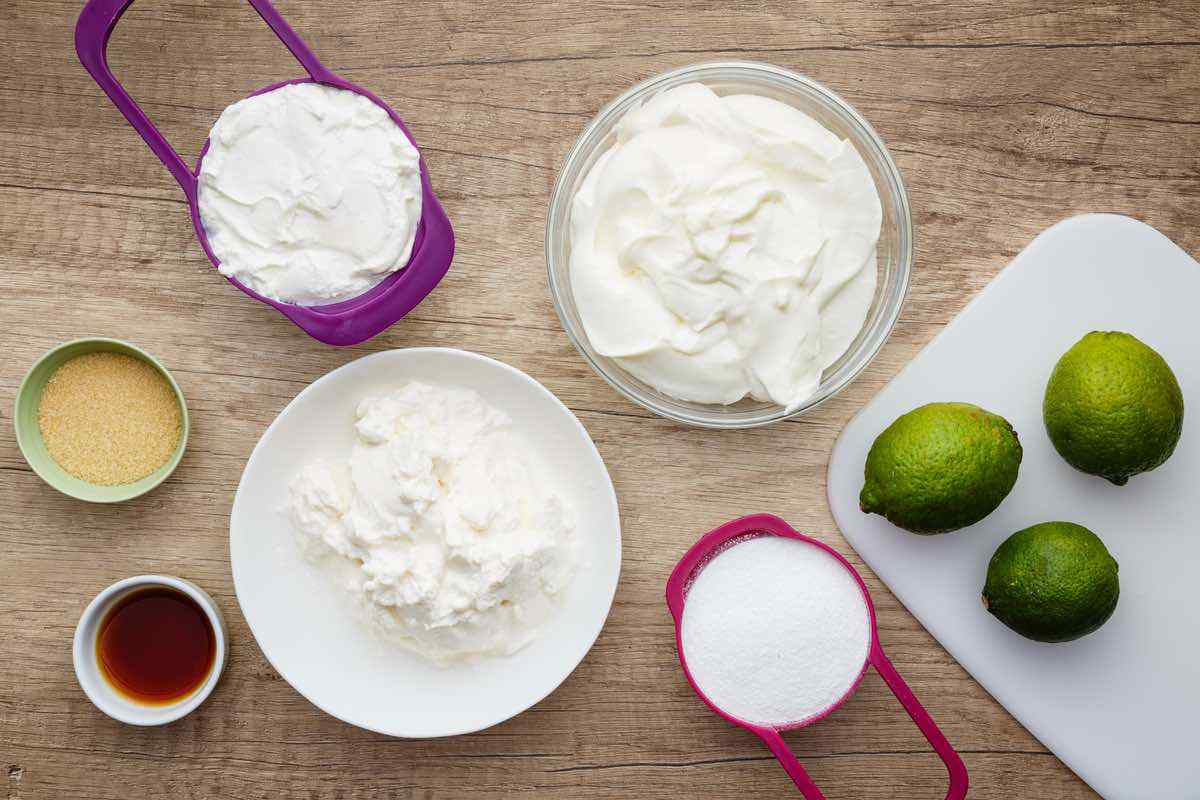 Mix your gelatin in with a bit of water thoroughly, microwave it, and then set the mixture aside. You'll be using it again in a few moments, but first you'll want to combine the cream cheese, Stevia, vanilla extract, and ricotta cheese in a separate bowl. Mix all of these ingredients together until they form a creamy texture, and then add in the sour cream, lime juice, and lime zest that will be adding the tart flavor to this recipe. In addition to adding a great tangy flavor to the cheesecake, lime juice and lime zest have both been found to have potential when it comes to treating atherosclerosis thanks to their antioxidant activity, adding yet another great healthy perk to this recipe. (3)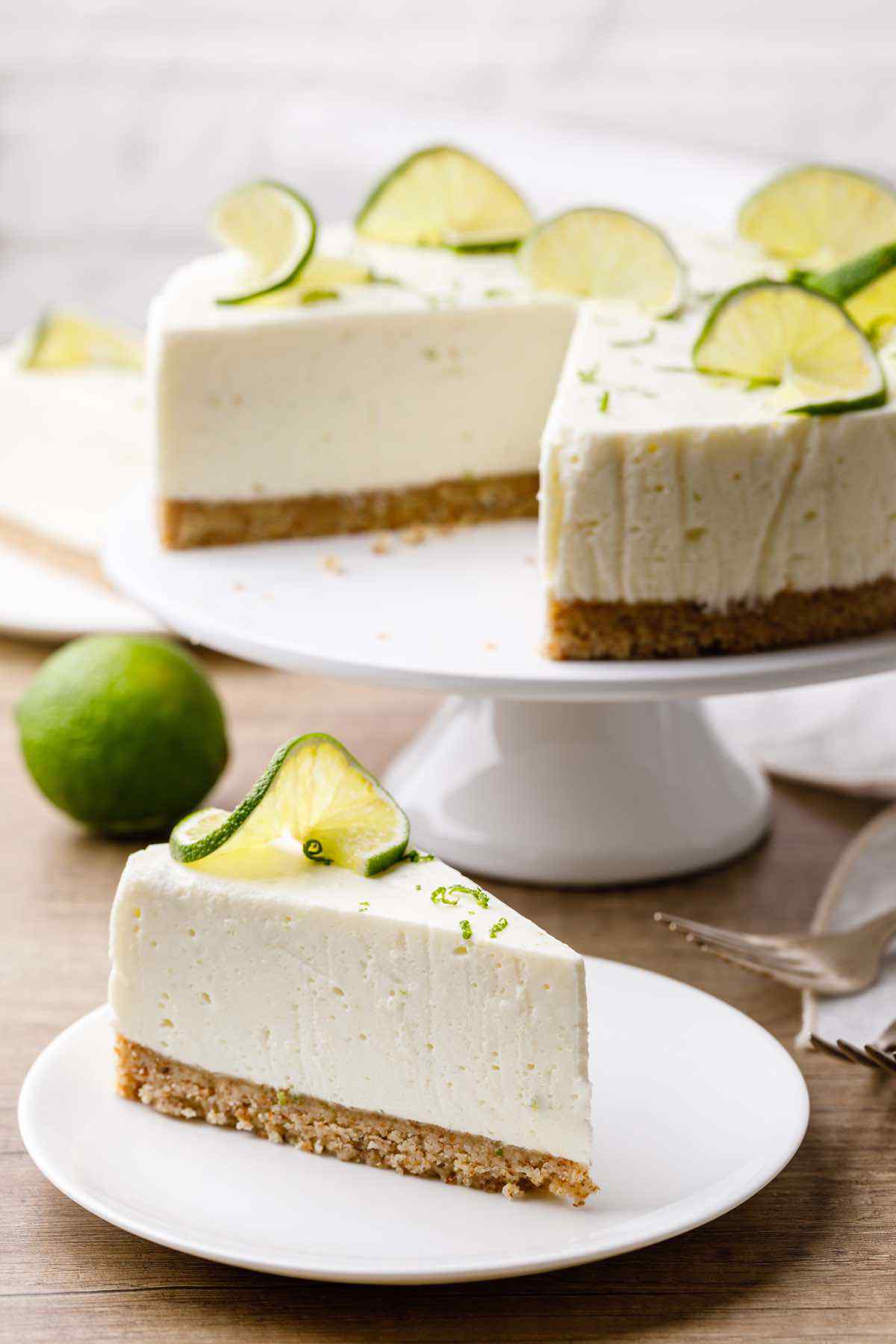 Once all of the above ingredients have been mixed together, gradually drizzle your water and gelatin mixture into the bowl and beat it until it's well combined. Pour this filling mixture over top of your refrigerated almond crust, and then pop the cheesecake back into the fridge for a minimum of six hours. I like to prepare it in the evenings and then refrigerate it overnight to have a tasty dessert ready to go for after dinner the following day.
More Keto Cheesecake Recipes:
New York Style No Bake Keto Cheesecake (Easy and Low Carb)
Creamy Keto Cheesecake Fluff (Quick and Easy Keto Dessert)
No Bake Keto Pumpkin Cheesecake in a Jar
Print Recipe
Key Lime No Bake Keto Cheesecake
Author:
Prep Time:

25 minutes

Total Time:

25 minutes

Yield:

1

6

1

x
FREE KETO RECIPES + 5-INGREDIENT KETO COOKBOOK

Make sure to sign up for free to get instant access to the 5-Ingredient Keto Cookbook, which includes my favorite 20+ keto recipes of all-time, all under 5 ingredients.
Scale
For the crust:
1 ½ cup Almonds
2 oz butter, melted
4 tbsp granulated Stevia or other low carb granulated sweetener
1 tsp vanilla extract
For the filing:
16 oz cream cheese, at room temperature
1 1/3 cup granulated Stevia or other low carb granulated sweetener
1 cup sour cream
1 cup whole milk ricotta cheese, well drained
¼ cup freshly squeezed lime juice
1 tbsp grated lime zest plus extra for decoration
1 tbsp vanilla extract
1/2 cup cold water
2 tbsp powder gelatin
For decoration:
lime slices
Lightly grease a 9″ springform pan and line with parchment paper. Set aside.
To make the crust, add the almonds, sweetener, melted butter and vanilla extract in a food processor and process on the S blade until a crumbly, slightly sticky mixture has formed.
Press the mixture firmly and evenly against the bottom of the cake pan.
Refrigerate for 30 minutes.
To make the filling, sprinkle the gelatin over the cold water in a microwave-safe bowl.
Stir until the gelatin is fully incorporated and let sit for about 5 minutes.
Microwave on high for 20 seconds or until the gelatin is dissolved and liquid. Set aside.
Place the cream cheese, ricotta cheese, vanilla extract and sweetener in the bowl of a stand mixer fitted with a paddle attachment.
Mix on medium-low speed until the mixture is creamy.
Scrape down the beater and the sides of the bowl with a spatula.
Add the sour cream, lime zest, lime juice and beat until well combined.
Reduce the speed to medium and slowly drizzle the warm gelatin into the bowl.
Increase the mixer speed to high and beat until well combined.
Pour the filing over the cake base and smooth with spatula.
Refrigerate for minimum 6 hours or overnight.
To serve, take the cheesecake out of the refrigerator.
Unmold the cake, sprinkle with extra lime zest and top with lime slices (if using).
Slice and serve.