Keto Desserts
Sour Blueberry Keto Gummy Bears (Low Carb, Sugar-Free Gummies)
You'll never want any other type of gummy candy again once you see how good these sour blueberry keto gummies are. If you're looking for perfectly chewy, sour, low carb and sugar-free gummy bears, give this easy recipe a try!

How to Make Sour Keto Gummy Bears
Combine the ingredients. Add the water, blueberry powder, sweetener, and lemon juice to a small saucepan.
Whisk. Whisk in the gelatin powder.
Cook. Heat over medium heat for 3-4 minutes or until the mixture has dissolved. Make sure that you don't let it boil.
Refrigerate. Pour the mixture into silicone molds and then refrigerate until set.
Finish them off. Combine the vitamin C powder and sweetener in a small bowl. Toss the gummies in this mixture until well coated.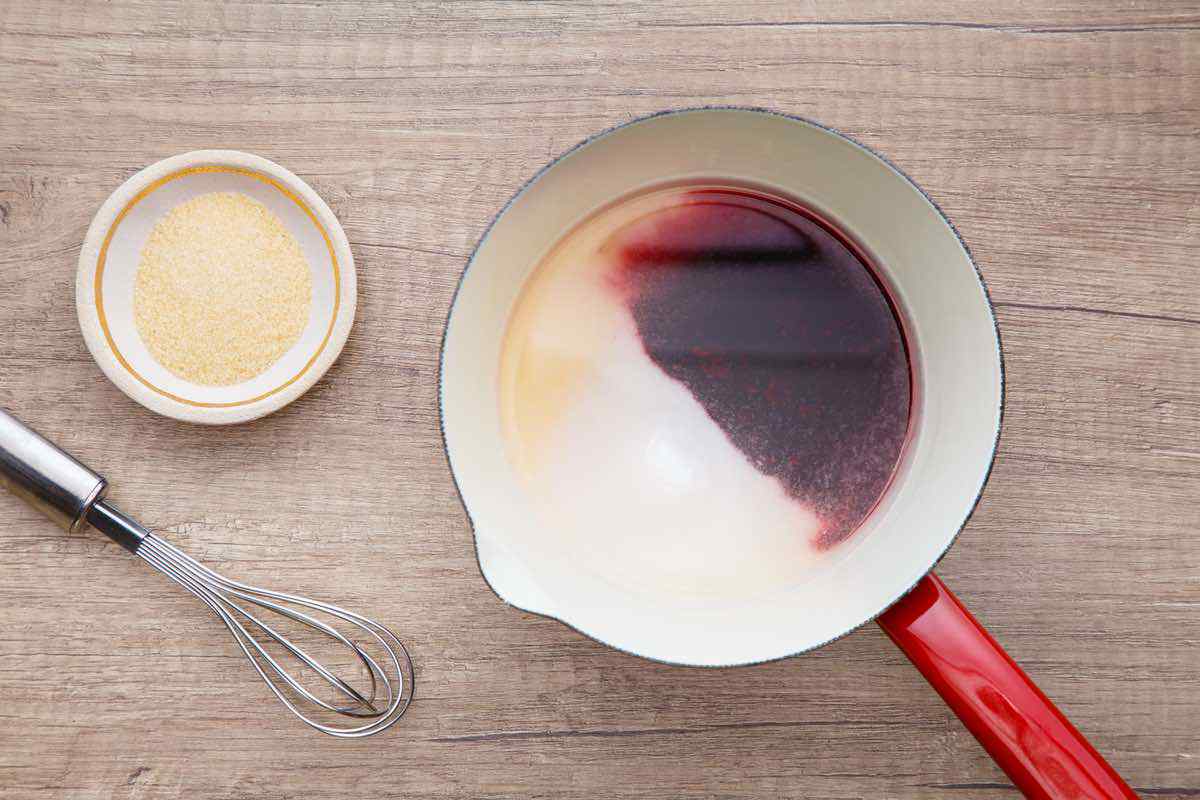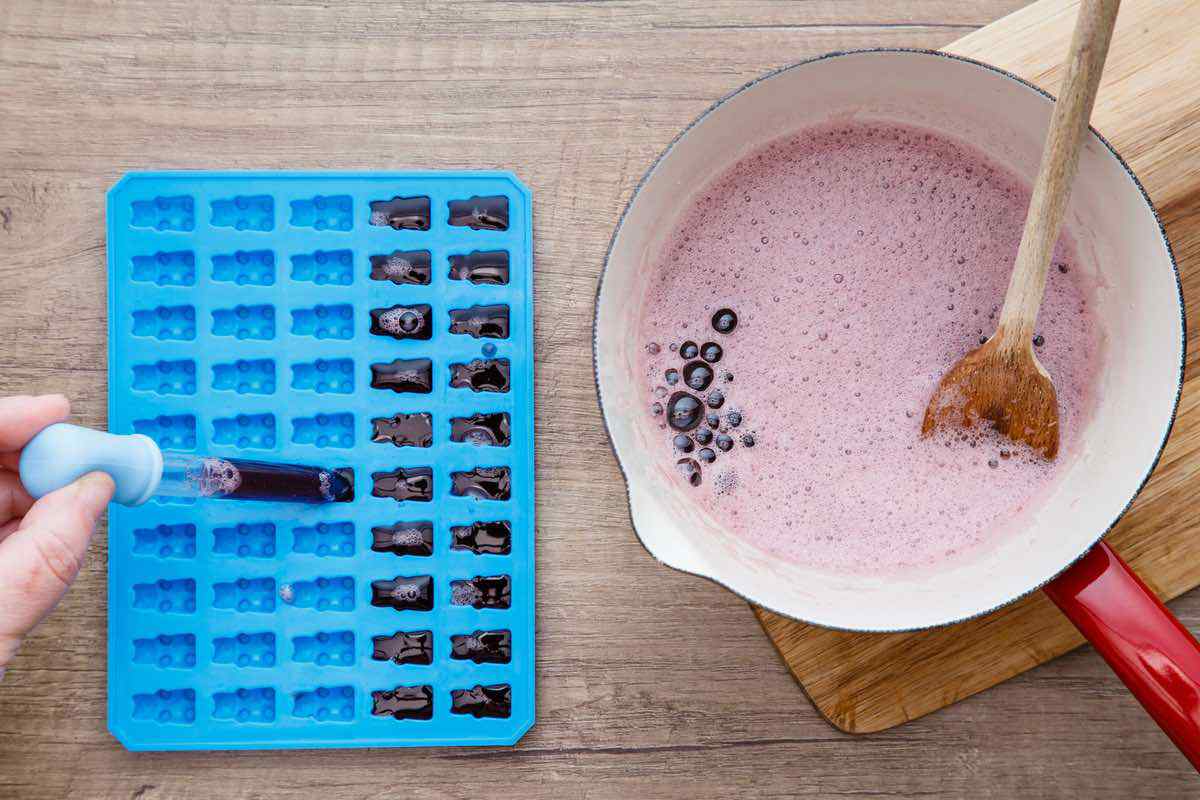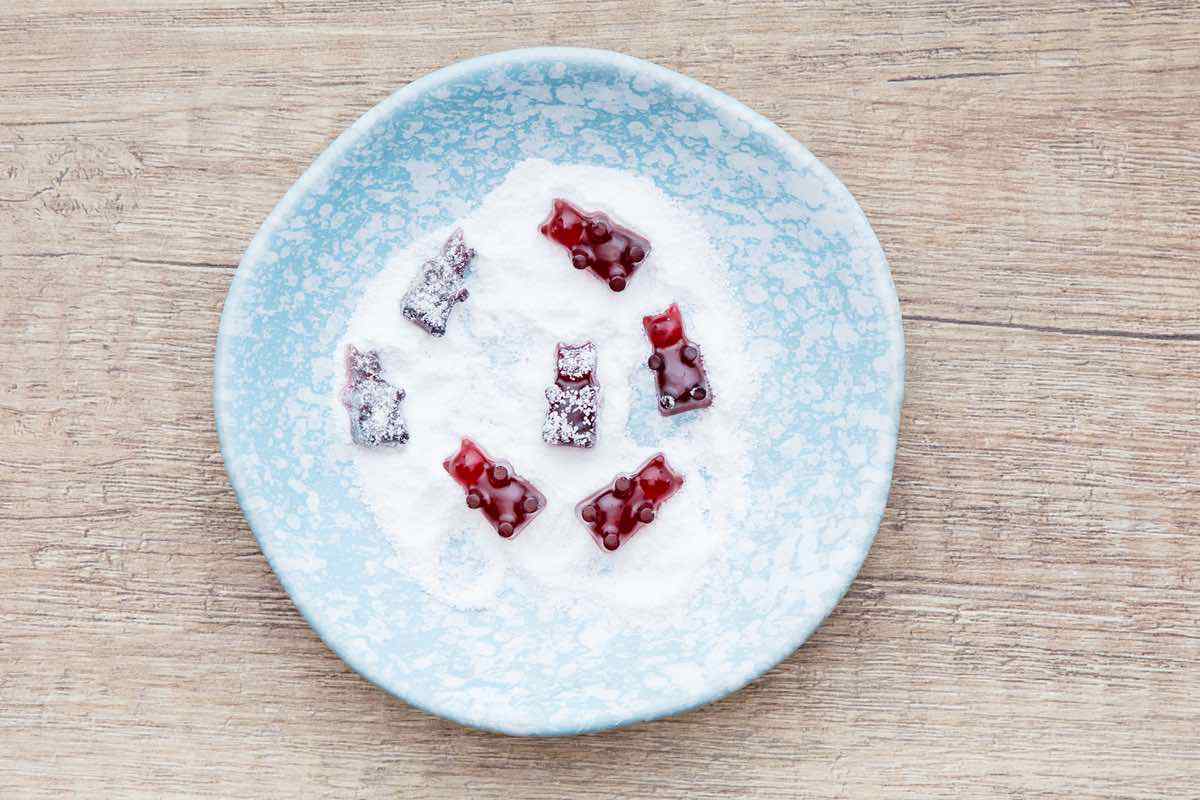 Do I Really Need to Use Gelatin for Keto Gummies?
In order for this recipe to turn out properly, you're going to need to use gelatin. The good news is you can safely use gelatin while following the keto diet without issues.
However, if you're more interested in trying a more vegan friendly version of gummies, there are indeed a few ways you can make gummy bears without using gelatin. Agar powder is one example of a good substitute you could use.
How Long Do Sugar-Free Gummy Bears Take to Set?
These sugar-free gummy bears will take about 20 minutes to set in the fridge. I usually take that time to begin mixing together the vitamin C powder and sweetener.
I know it can be exciting to see these gummy bears come together, but don't try to fast forward it by putting it in the freezer to set. I've tried this, trust me, and it always turns out better when chilled in the refrigerator.
Tips for Making the Best Keto Gummies
Here are a few handy tips that you can keep in mind in order to make your gummy bears even more keto friendly:
Use a grass-fed gelatin powder. This is a great way to add even more protein and quality omega-3 fatty acids into your gummy bears.
Bloom your gelatin. Use a small portion of the blueberry powder and water mixture to hydrate the gelatin before whisking it in.
Set it quickly. As soon as you're done cooking your gelatin mixture, pour it into the silicone molds quickly and transfer it to the fridge. The gelatin will begin to set immediately when you're done cooking it so you want to make sure that you're quick with this step.
Try using real fruit instead of blueberry powder and vitamin C powder. You can make homemade keto gummy bears with real blueberries and real strawberries with a few simple tweaks. Stick to berries because they're low carb.
Avoid using ingredients that don't mix well with gelatin. Certain fruits aren't meant to be used for making homemade gummies. Fruits like pineapple, papaya, mango, and kiwi can actually stop gelatin from setting properly.
What Does Vitamin C Powder Taste Like?
Most vitamin C powder brands that you'll find on store shelves will provide a rather tart flavor. Certain brands also add additional flavorings to make it taste more like oranges or lemon.
When used in this recipe, it gives the gummies a delightful sour taste that pairs perfectly with the blueberry.
Can You Make Keto-friendly Gummies with Alcohol?
This keto gummy bear recipe also works as an ideal adults-only party treat. You can simply swap out the water for wine, gin, or vodka and the gummies will still turn out amazingly well. Make sure to stick to pure spirits to keep the carb content low.
Keto Gummy Bears Alternatives
You can make pretty much any flavor you'd like. The easiest flavors to make are the fruit-based keto gummies because there are plenty of fruit-based powders available in baking stores. You can't go wrong with strawberry, grape, raspberry, orange, etc.
(More keto dessert ideas: 67 Easy No-Bake Keto Desserts)
Print Recipe
Chewy and Sour Keto Gummy Bears (Low Carb)
Author: Bree - KetoPots.com
Prep Time:

5 minutes

Cook Time:

4 minutes

Total Time:

9 minutes

Yield:

6

1

x
FREE KETO RECIPES + 5-INGREDIENT KETO COOKBOOK

Make sure to sign up for free to get instant access to the 5-Ingredient Keto Cookbook, which includes my favorite 20+ keto recipes of all-time, all under 5 ingredients.
Scale
½ cup water
2 tbsp blueberry powder
2 tbsp granulated Stevia or other low carb granulated sweetener, to taste 
1 tbsp lemon juice
2 1/2 tbsp grass feed beef gelatin
For the sour gummy coating:
2 tsp granulated Stevia or other low carb granulated sweetener, to taste 
¼ tsp vitamin C powder or to taste
In a small saucepan combine the water, blueberry powder, sweetener and lemon juice. 

Whisk in the gelatin powder.

Heat the mixture over medium heat until everything has dissolved, about 3-4 minutes. 

Do not let boil!

Pour the mixture into silicone molds and refrigerate until set. 

Mix together the sweetener and Vitamin C powder and then toss in the gummies until well coated.