Keto Recipes
Life-changing Keto Chili Verde (Green, Spicy and Yummy)
Today I'm going to be sharing a keto chili recipe for making a fantastic chili verde that's guaranteed to be life changing. If you're unfamiliar with just what exactly a chili verde is, it's simply a chili made with beef or pork and green peppers that literally translates from Spanish as "green chili". This particular keto chili verde is slow cooked in a crockpot and it makes use of a boneless pork roast, a few different green peppers, and a terrific mix of additional spices to make one amazingly spicy keto-friendly chili dish. As soon as you take your first bite of this chili verde, I'm 100% certain that it's going to become one of your new go-to crockpot dinners.
Mean, Green, and Oh So Satisfying
While it's possible to make some truly yummy chili verde meals using ground beef, I prefer to use pork whenever I make mine. Before you add your boneless pork roast into the slow cooker, you're going to want to cook it in a pan containing a bit of olive oil until it's browned. Here's the good news: that's the hardest part of this chili recipe out of the way. From here on out, it's a simple matter of adding the rest of the flavorful ingredients into the crockpot and letting it do its thing.
Start by adding your prepared mixture of herbs and spices–the chopped cilantro, dried oregano, and ground cumin–into the crockpot along with the chicken broth. This particular trio of culinary herbs and spices is one of my favorite combinations to cook with, as they all work in tandem to provide just the right amount of flavor and spiciness to everything from soups to chili recipes just like this one. They also have a wide variety of fantastic benefits for human health, as according to some studies, herbs and spices such as these have been found to moderately lower blood pressure and even help to prevent certain types of cancer. (1)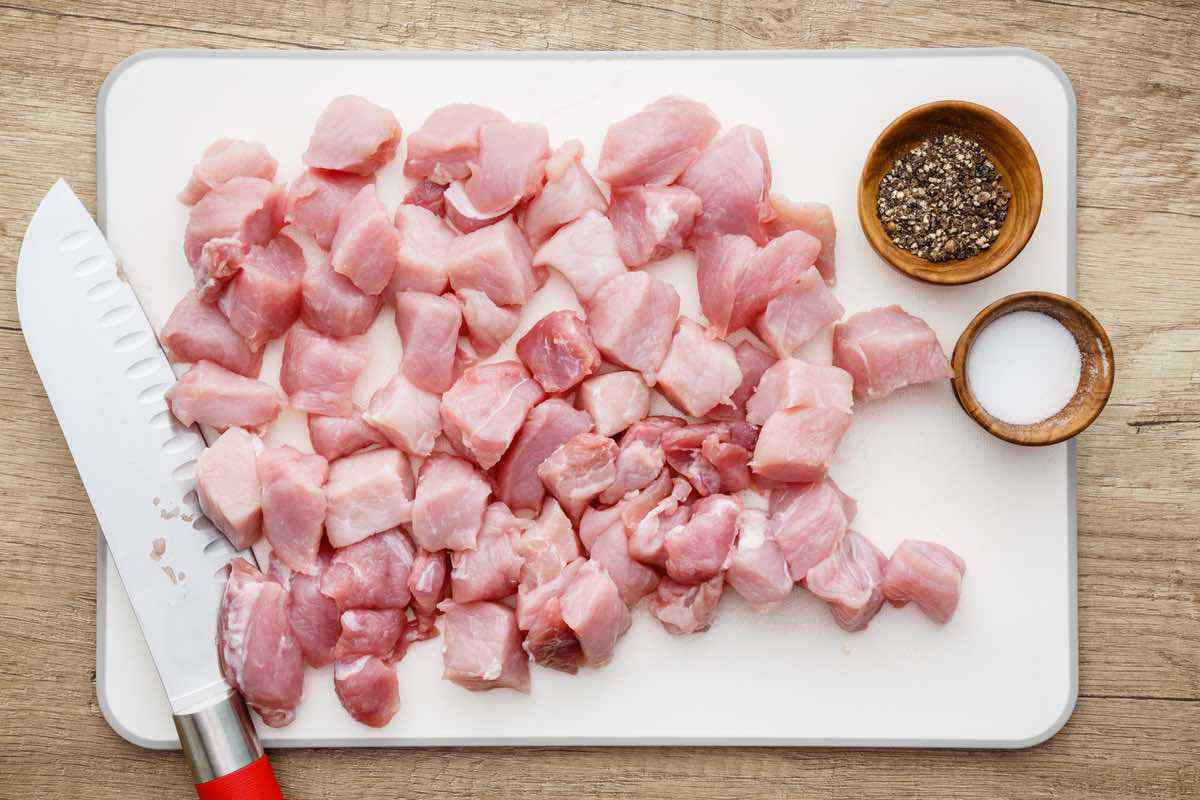 In order to make your "green chili" into a…well, a green chili, you'll be adding a few different types of tasty green veggies. You'll need one poblano pepper, two jalapeno peppers, and one whole pound of fresh tomatillos. Tomatillos, also known as "green tomatoes", are a staple of Mexican cuisine, and they go together with your peppers beautifully in this chili dish to produce a delightfully spicy flavor. Both the poblano pepper and jalapeno peppers also contain capsaicin, which is known to provide some great benefits when it comes to fighting off disease-causing inflammation in the body. (2)
Last but not least, you'll also be throwing some diced onion and garlic cloves into the mix to polish off your chili. It should come as no surprise to anyone that they each add an immense amount of potent flavor to the mix, taking this recipe from super spicy chili mix and turning it into an incredibly well balanced meal that will most definitely satisfy your palate. Not only that, but both of these ingredients are widely renowned for their fantastic therapeutic benefits, including helping with preventing and treating everything from cancer to type 2 diabetes to coronary heart disease. (3)
After cooking the chili on low for about six hours, you can season it with a bit of salt and pepper to taste, and serve it garnished with a bit of extra chopped cilantro and even add some sour cream if you'd like.
More Keto Chili Recipes:
No Fail Southwest Keto Turkey Chili (One of My Go-To's)
Extra Beefy Caveman Crockpot Keto Chili (Mom-Approved)
Print Recipe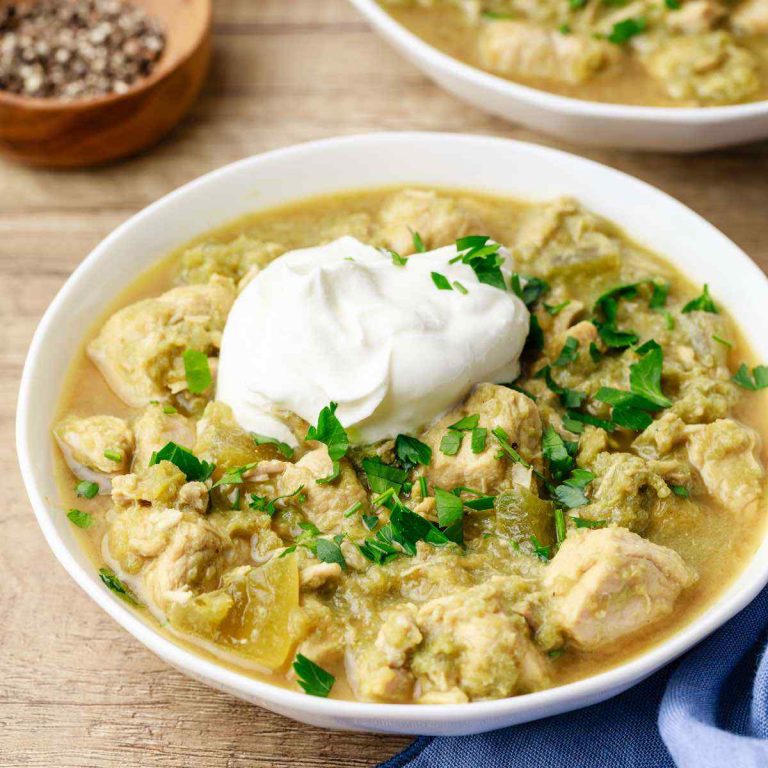 Life-changing Keto Chili Verde
Author: ketopots.com
Prep Time:

15 minutes

Cook Time:

6 hours

Total Time:

6 hours, 15 minutes

Yield:

1

0

1

x
FREE KETO RECIPES + 5-INGREDIENT KETO COOKBOOK

Make sure to sign up for free to get instant access to the 5-Ingredient Keto Cookbook, which includes my favorite 20+ keto recipes of all-time, all under 5 ingredients.
Scale
2 tbsp olive oil
2 pounds boneless pork shoulder roast, cut into 1-inch cubes
1 pound fresh tomatillos, husked and coarsely chopped
1 poblano pepper, chopped
2 jalapeño peppers, seeded and minced
4 garlic cloves, minced
¼ cup diced onion
1/3 cup chopped cilantro, plus extra for garnish
1 tsp ground cumin
2 tsp dried oregano
1 ¼ cup chicken broth
salt, black pepper to taste
sour cream, for serving (optional)
In a large pan heat the olive oil over medium heat.
Add the pork and cook until browned.
Transfer the pork into a slow cooker.
Add the remaining ingredients and stir to combine.
Cover with a lid and cook on low for 6 hours.
Season with salt and black pepper to taste.
Serve garnish with extra cilantro and sour cream (if using).