Keto Bread
Garlic Butter Keto Skillet Bread – Best Keto Garlic Bread Ever
This easy keto skillet garlic bread is no-hassle, to die for and you can have it ready to go in less than 30 minutes. It's truly addictive, but only 1.8g net carbs/serving! If you love garlic bread, definitely give this easy recipe a try.

Making the Best Keto Garlic Bread
The first thing that you'll want to do when making this recipe is to lightly grease a medium cast iron skillet with a bit of butter before setting it aside.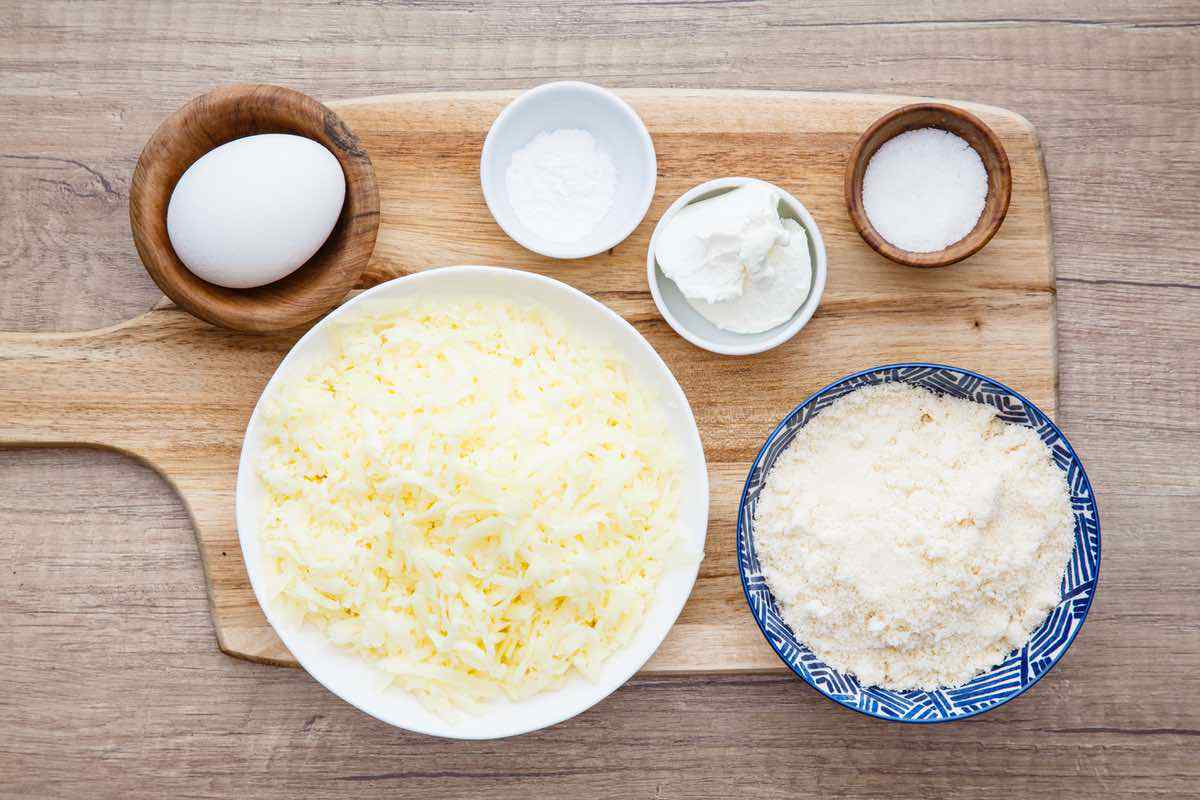 Using a separate bowl, combine your mozzarella cheese and cream cheese. Microwave them for approximately one minute, long enough for it to melt. You can then add in the egg and beat to combine. Next, mix in the almond flour, baking powder, and a pinch of salt to taste.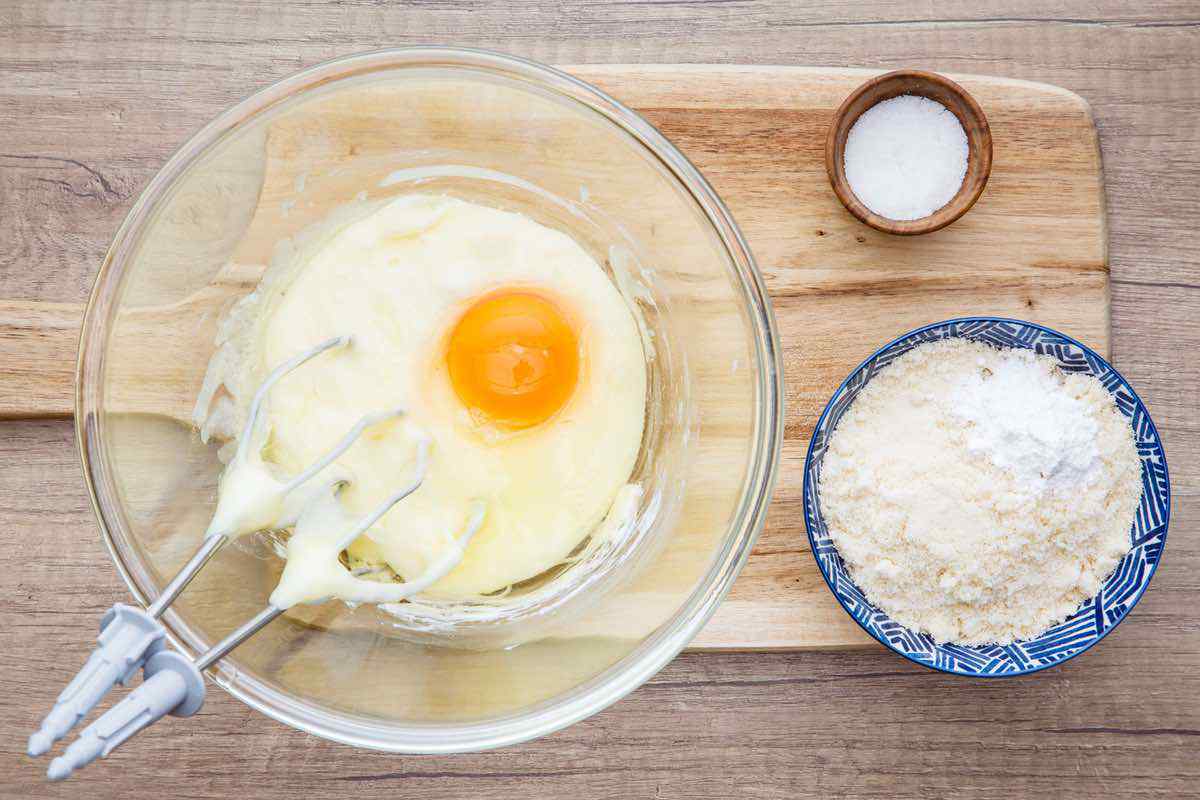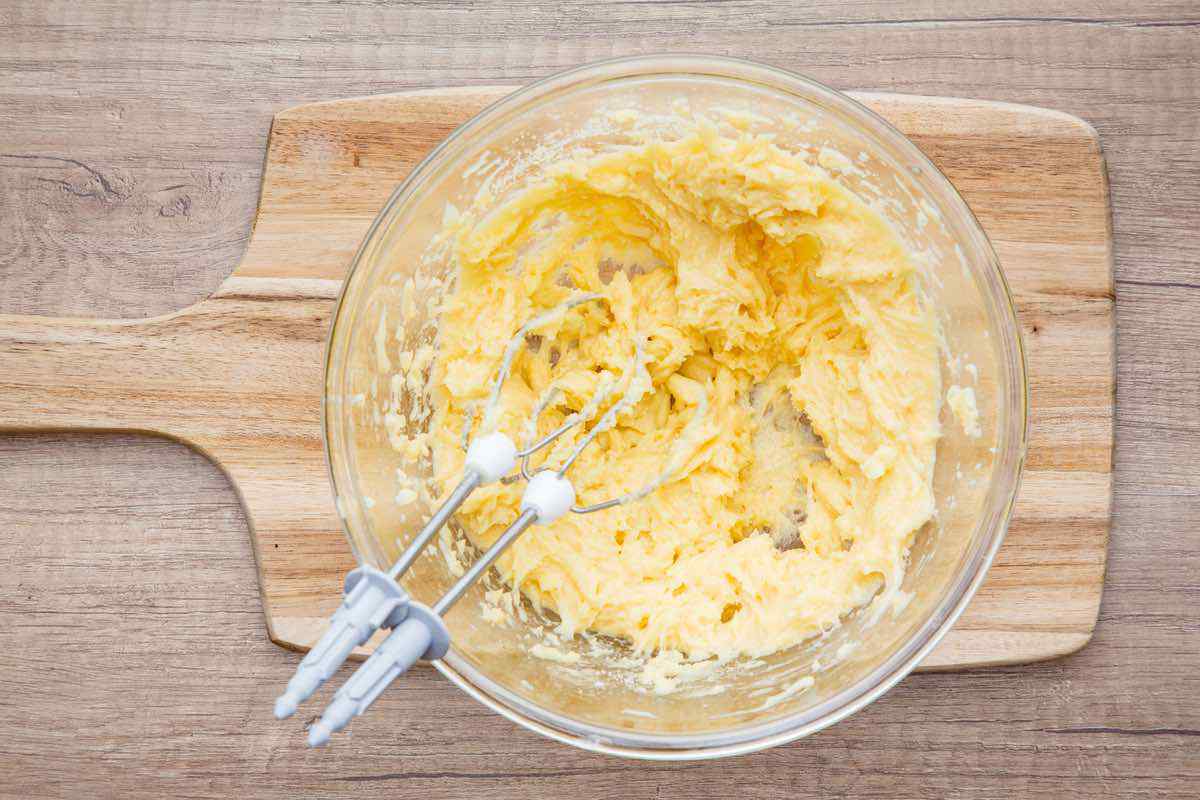 Take your new dough mixture and transfer it into your prepared skillet, gently pushing it towards the edges of the pan. Using another small bowl, combine your garlic, butter and chopped fresh parsley. Spread this mixture over top of your bread, and then throw it in the oven for 12-15 minutes, or until golden brown.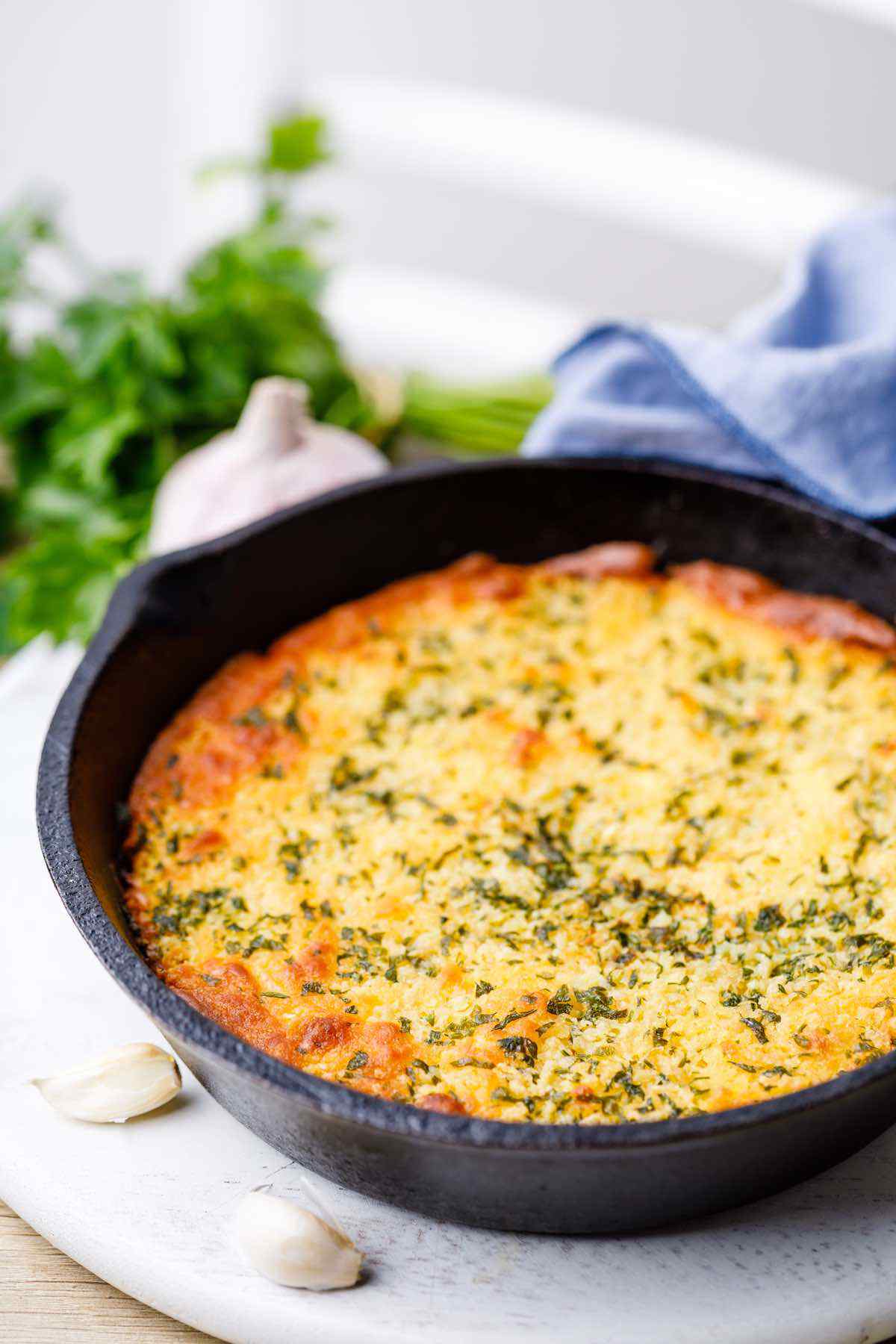 Allow the garlic bread to cool completely before serving. It's tough waiting, but I know you can do it.
How Can I Make This Recipe Vegan-Friendly?
If you've been craving garlic bread but can't quite make this recipe because you're following a vegan diet, there's no need to fret.
The quickest and easiest way to make this recipe vegan-friendly is by swapping out the mozzarella cheese for a vegan-friendly cheese. These types of cheese products are typically made from a variety of different plant products and come in a wide variety of styles and tastes. You can find everything from vegan mozzarella cheese to vegan Parmesan cheese.
This also applies to cream cheese as well. Tofutti actually make a fantastic vegan product called Better Than Cream Cheese that works phenomenally well as a vegan-friendly ingredient substitute.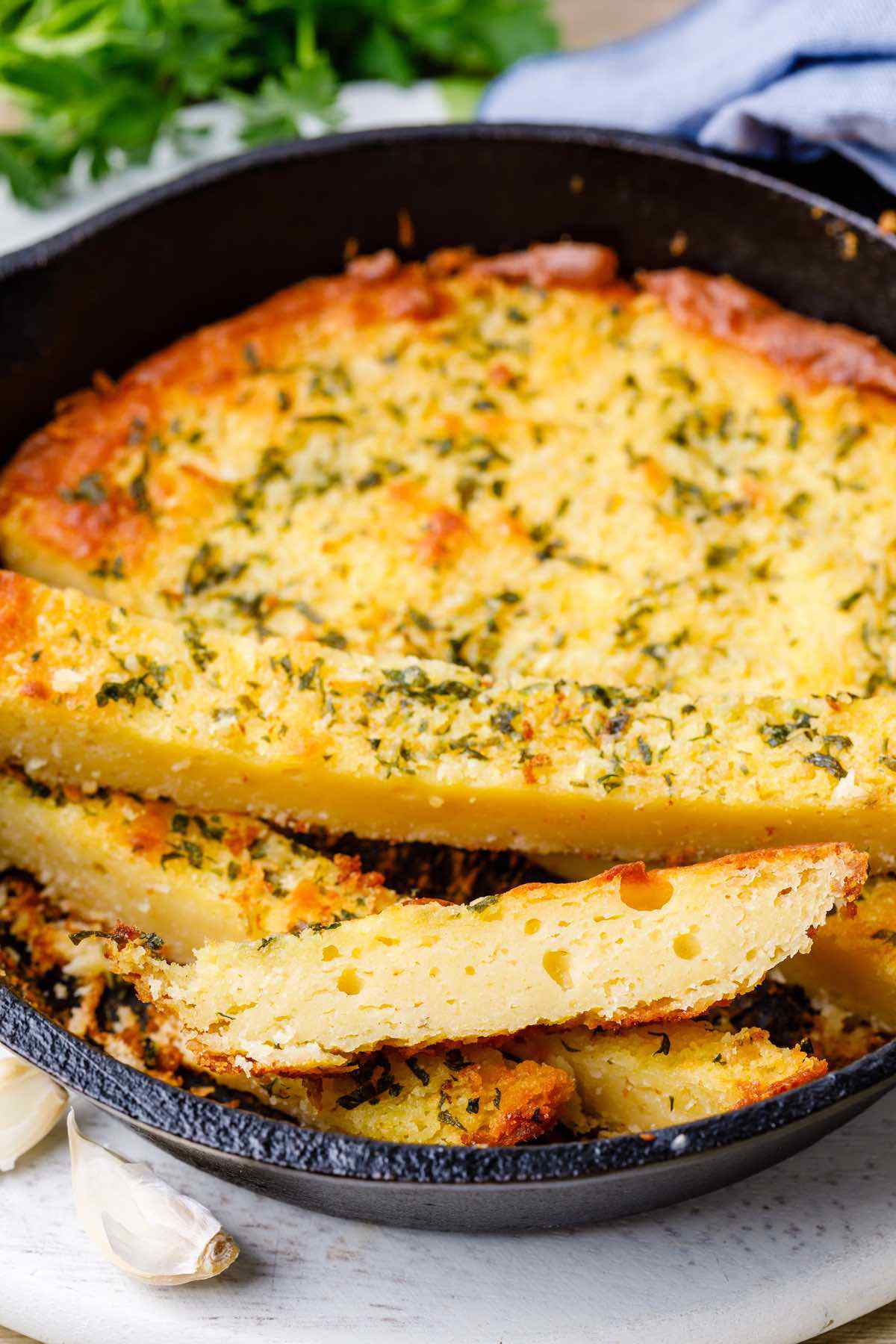 How Long Does Garlic Bread Last in the Fridge/Freezer?
As long as your garlic bread is properly wrapped up, you can expect it to last for between 3-4 days if you're storing it in the fridge. On the other hand, if you're storing it in the freezer, this garlic bread recipe will stay good for up to three months.
With that being said, if you notice any mold or a strange odor coming from your garlic bread when you thaw it out, I definitely wouldn't recommend eating it!
Can You Microwave Garlic Bread?
Yes, you can definitely microwave this keto garlic bread in order to reheat it. Here's an important point though: don't heat it up for any longer than 10 seconds! It will cause your garlic bread to come out as hard as a rock! Trust me folks, I'm speaking from experience here.
To be perfectly honest with you guys, if you're planning on reheating this garlic bread, I would recommend throwing it in the oven instead. I find that it turns out way better. Just wrap it in aluminum foil and throw it in the oven at a low heat and you'll be all set.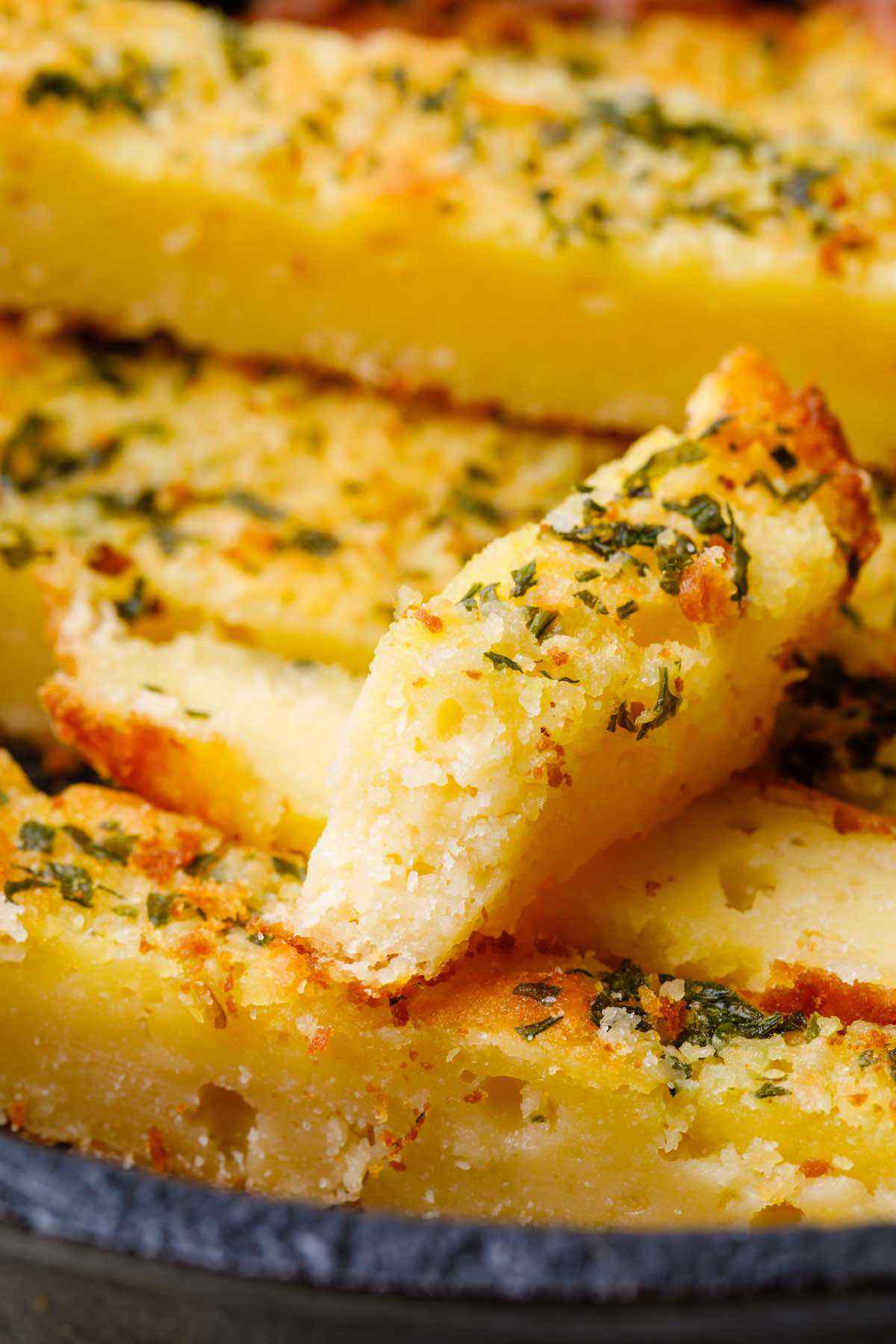 Why Is My Garlic Bread Soggy?
The best way to prevent your garlic bread from turning out soggy is to use a thinner layer of butter when making the recipe, and take a bit of extra time to spread it evenly towards the edge of your bread.
If that still doesn't help, then don't be shy about scraping a bit of extra butter from the center of the bread as well. This prevents an extra pool of butter from forming in the middle, which in turn will cause your bread to end up soggy.
Any Other Garlic Bread Lovers Out There?
Don't be shy! Be sure to check out these other garlic bread recipes that I also enjoy. They're from other keto blogs as well!
Print Recipe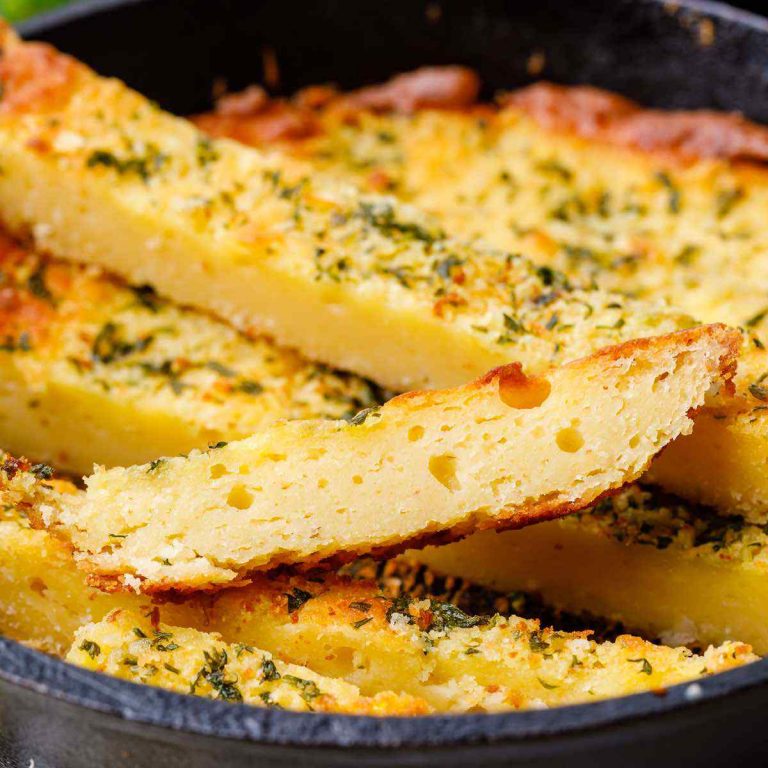 Garlic Butter Keto Skillet Bread
Author: Bree - KetoPots.com
Prep Time:

10 minutes

Cook Time:

16 minutes

Total Time:

26 minutes

Yield:

1

0

1

x
FREE KETO RECIPES + 5-INGREDIENT KETO COOKBOOK

Make sure to sign up for free to get instant access to the 5-Ingredient Keto Cookbook, which includes my favorite 20+ keto recipes of all-time, all under 5 ingredients.
Scale
1 ¾ cup

shredded mozzarella cheese

1

egg medium

2 tbsp

cream cheese

¾

almond flour 

1 tsp

baking powder

salt to taste 

2 tbsp

softened butter plus extra for greasing 

3

garlic cloves, minced 

1 tbsp

chopped fresh parsley
Preheat oven to 425°F.  

Lightly grease a medium cast iron skillet with extra butter. Set aside. 

Add the mozzarella cheese and cream cheese to a microwave safe bowl. 

Microwave for 1 minute or until melted.

Add the egg and beat to combine. 

Add the almond flour, baking powder and salt to taste and mix to combine. 

Transfer the dough into the prepared skillet and gently push it to corners of the pan. 

In a small bowl combine the butter, garlic and parsley. 

Spread the garlic mixture over the bread. 

Bake in preheated oven for 12-15 minutes or until golden brown.  

Remove from the oven and allow to cool completely. 

Slice and serve.