Keto Breakfast Ideas
Cinnamon Keto French Toast Sticks
French toast has always been one of my biggest guilty pleasures, especially when there's whipped cream and cinnamon involved. Here's how you can make your own deliciously low carb keto french toast sticks.
How to Make Keto French Toast Sticks
Make your own low carb bread. Combine almond flour, baking powder, one egg, and melted butter in a microwave safe dish. Microwave on high for 90 seconds and then allow to cool completely.
Cut the bread. Cut into your desired amount of sticks.
Prepare cinnamon and egg mixtures. Get a shallow dish and combine cinnamon and whatever type of low carb sweetener you're using.
Combine the liquid ingredients. In a separate bowl, combine egg and almond milk.
Prepare your skillet. Heat up one tablespoon of butter over medium heat.
Dip each one of your breadsticks into the egg mixture. Cook them in the skillet until they're golden brown on each side. Immediately transfer them onto the cinnamon dish and press down until fully coated.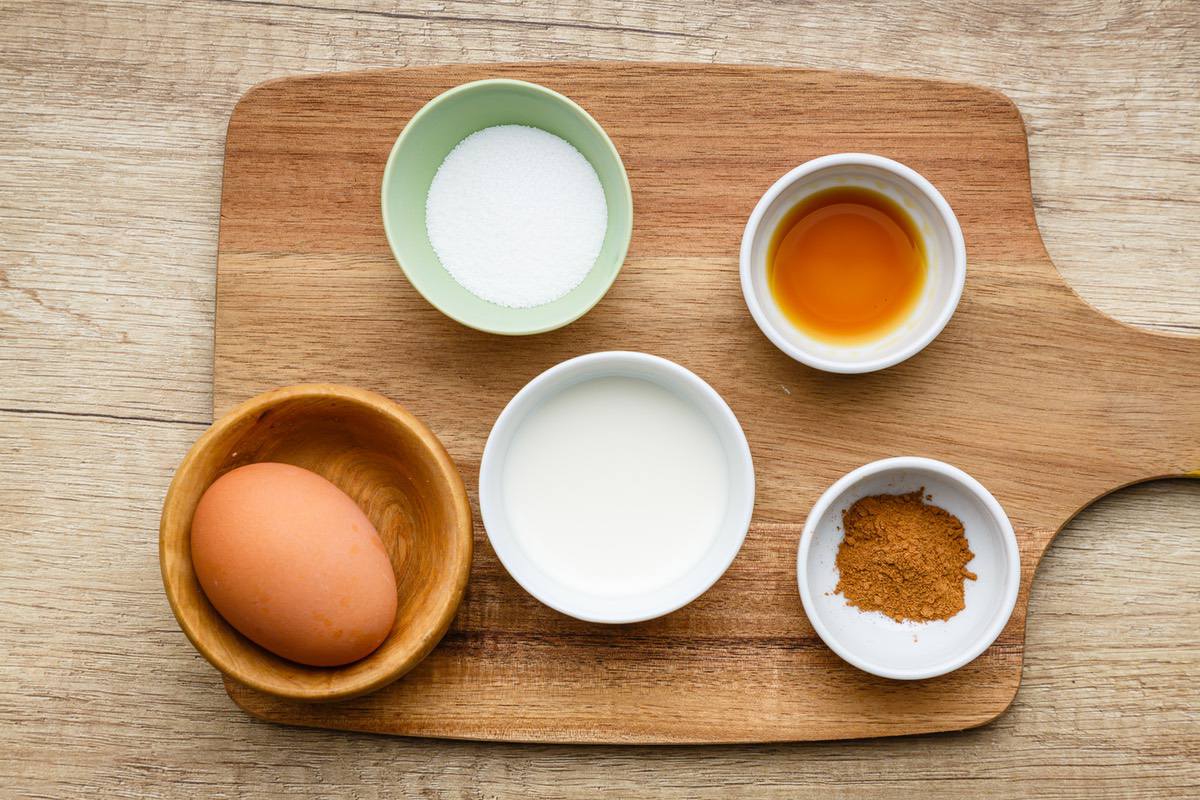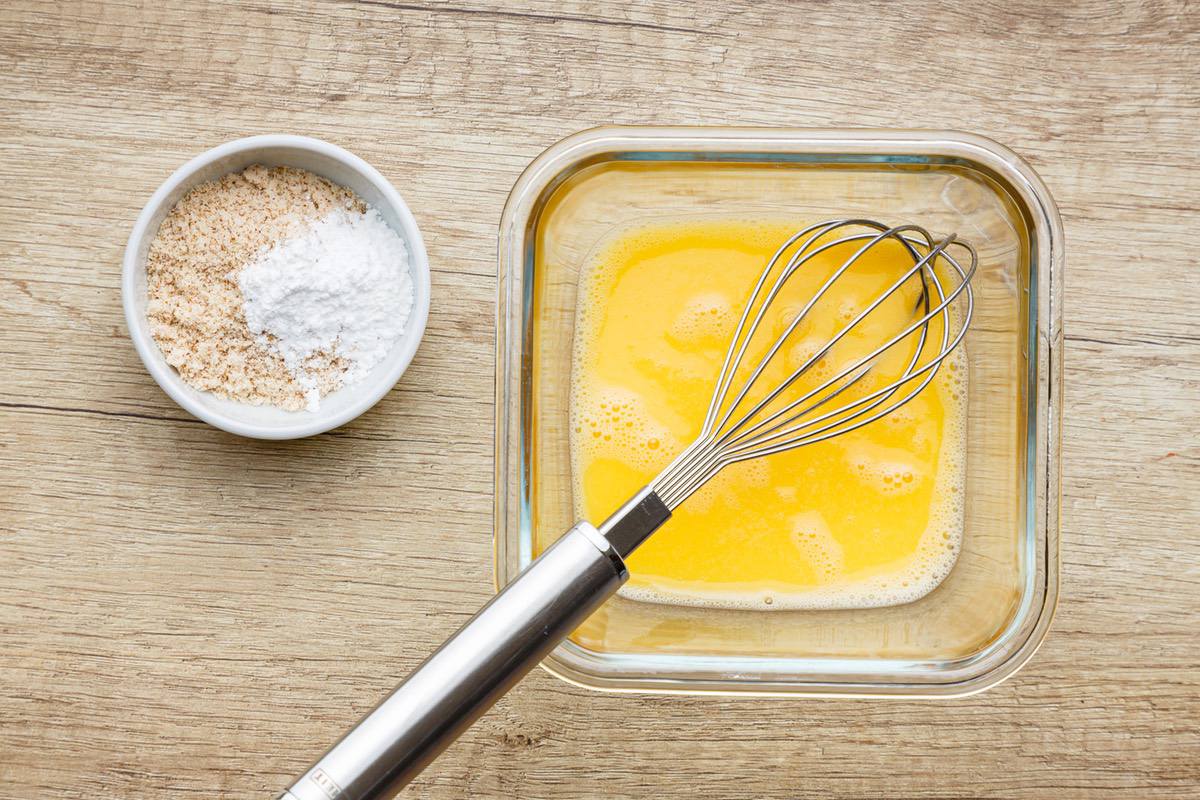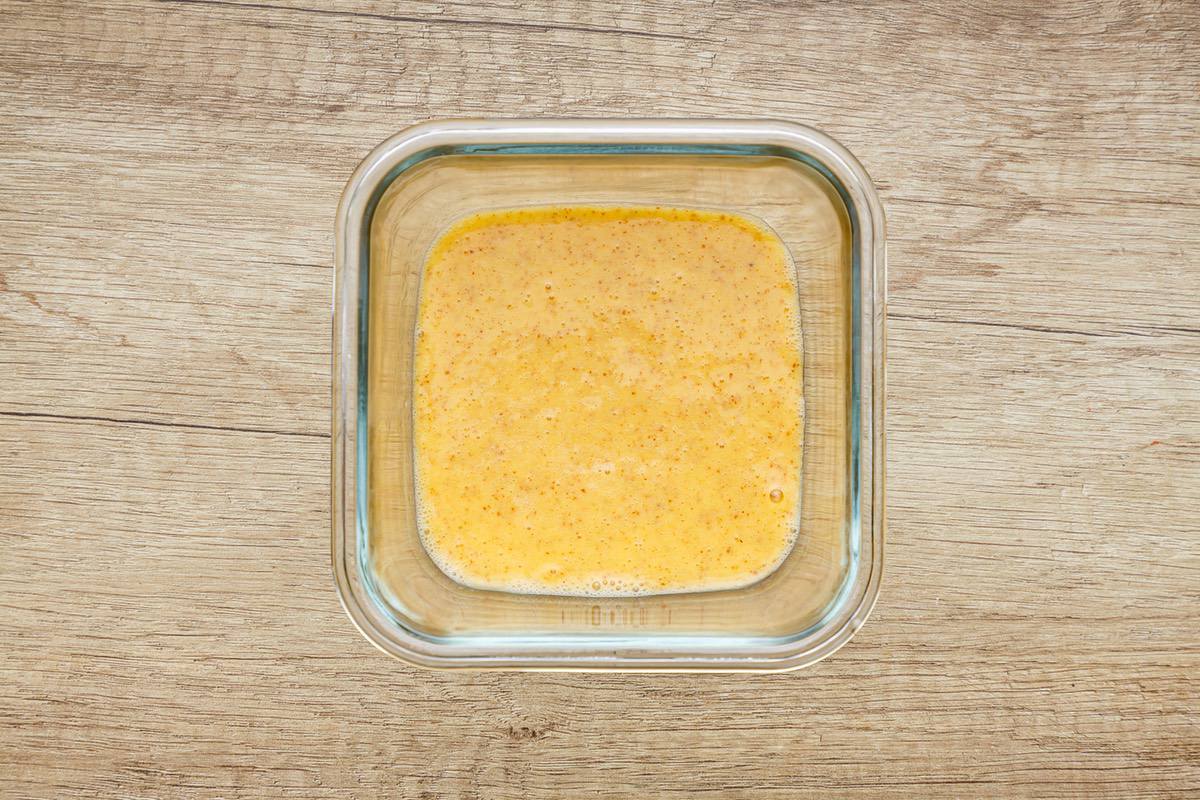 3 Types of Cinnamon I Recommend for French Toast
There are quite a few varieties of cinnamon, but they mostly fall into two broad categories: cassia cinnamon and Ceylon cinnamon.
Ceylon cinnamon is considered to be "real" cinnamon and tends to be more expensive (and sometimes harder to find) than cassia cinnamon. While both types are most definitely very real, I like to use Ceylon cinnamon for my recipes.
Can I Make These Keto French Toast Sticks Ahead?
You can definitely make these French toast sticks and then freeze them for later. Keep them sealed up in either a freezer-safe bag or storage container and throw them in the freezer.
You can reheat them by simply throwing them in the microwave for about 60 seconds, but I usually prefer to heat the oven to 350°F and bake them for 10-15 minutes.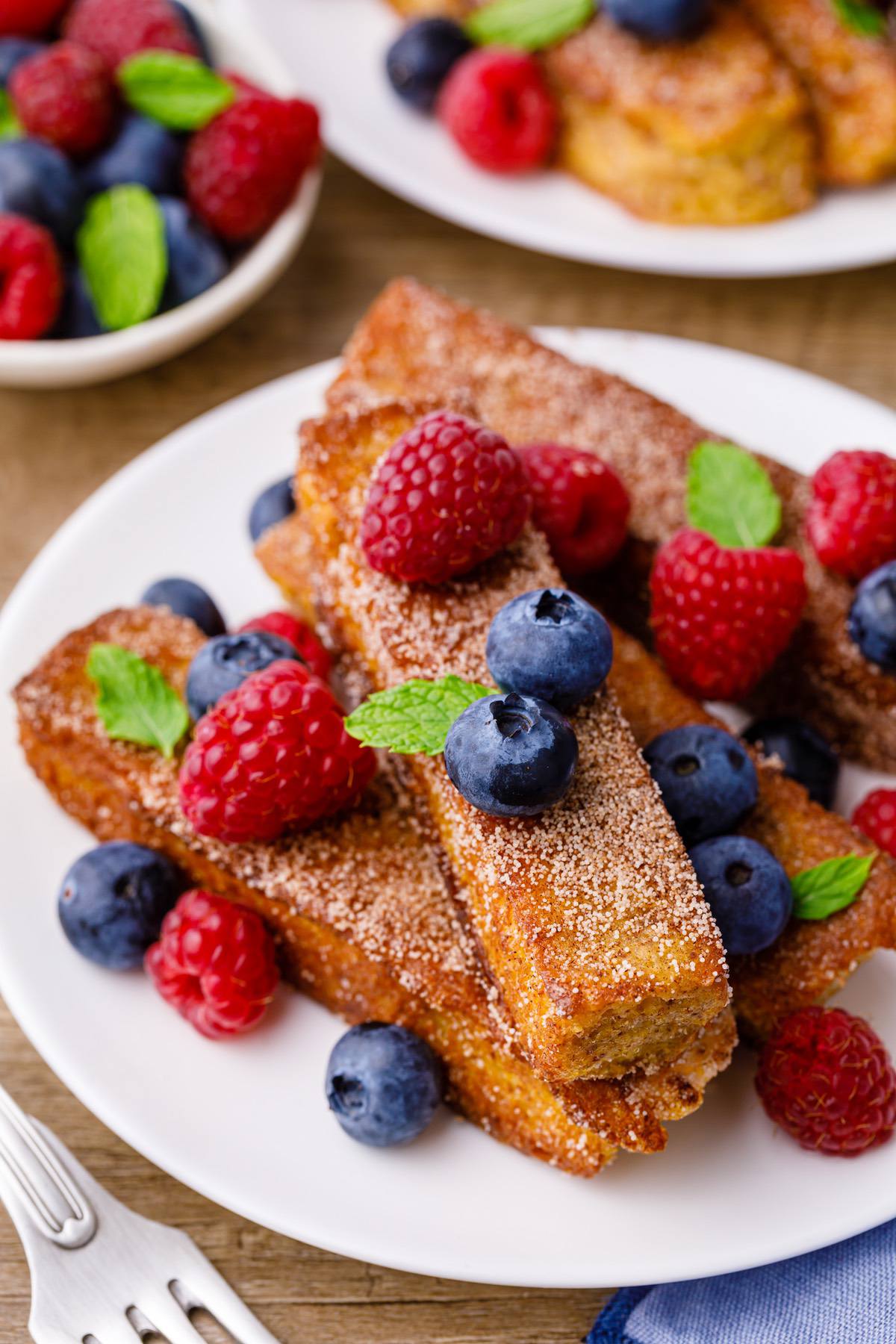 Is French Toast Keto Friendly?
Many of my friends are surprised to hear that I'm still enjoying things like French toast for breakfast when they know that I'm on a keto diet. The truth is that it's quite easy to enjoy just about all of your favorite breakfast foods in low carb, keto friendly ways.
It all comes down to making smart ingredient swaps. You're basically looking to swap out things like sugar, refined wheat flour, and dairy milk with things like Stevia, almond flour, and unsweetened almond milk instead.
With this recipe, you'll even be making your own keto bread, so you're well-covered!
(You may also like: Cinnamon Keto French Toast Casserole)
Print Recipe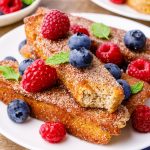 Cinnamon Keto French Toast Sticks
Author: Bree - KetoPots.com
Prep Time:

10 minutes

Cook Time:

7 minutes

Total Time:

17 minutes

Yield:

1

1

x
Scale
For the bread: 
3 tbsp

almond flour 

½ tsp

baking powder 

1

medium egg

1 tbsp

butter, melted 
The rest of ingredients: 
1 tbsp

butter 

1

medium egg

2 tbsp

unsweetened almond milk 

1 tbsp

granulated Stevia or other low carb granulated sweetener    

½ tsp

ground cinnamon
To make the bread, in a microwave safe dish combine the almond flour, baking powder, egg and melted butter. 

Microwave on high for 90 seconds or until just firm to touch and toothpick inserted into the center comes out clean.  

Remove from the microwave oven and allow to cool completely. 

Cut into sticks. 

In a shallow dish combine the sweetener and cinnamon. Set aside. 

In another shallow dish combine the egg and almond milk. 

Heat 1 tablespoon of butter in non stick skillet over medium heat.

Dip the bread sticks in egg mixture.

Add the bread slices in the skillet and cook until golden brown on each side. 

Immediately transfer to the dish with the cinnamon mixture and roll to coat.

Serve with fresh berries.
More Must-Try Keto Breakfast Recipes
Craving more fantastic keto breakfast recipes just like this one? Here are five more recipes for you to try that I consider to be 100% must-try options:
FREE KETO RECIPES + 5-INGREDIENT KETO COOKBOOK

Make sure to sign up for free to get instant access to the 5-Ingredient Keto Cookbook, which includes my favorite 20+ keto recipes of all-time, all under 5 ingredients.