Keto Recipes
Easy Crockpot Keto Swedish Meatballs (Cozy and Comforting)
One of my favorite things to make for dinner lately are meatballs. There are just so many different ways that you can make them and they're all so incredibly flavorful. Out of all of the meatball recipes that I've recently tried, this easy crockpot keto Swedish meatballs just might be top favorite. If you're not familiar with Swedish meatballs, they're an extremely tasty type of meatball made primarily with ground pork (or ground beef or chicken) along with allspice and onions. They're also often made with cream, and considering that this is a keto-friendly recipe, you can rest assured that we'll be including some great fat heavy ingredients! Swedish meatballs make for a fantastic dinner meal, and this crockpot recipe is probably the easiest way to enjoy them.
A Bit of Allspice and Other Things That Are Nice
In order to make your meatballs, place your ground pork into a bowl along with the Parmesan cheese, ground allspice, onion powder, and one large egg. I don't usually cook with allspice, but after trying these meatballs, I'm going to make it a point to definitely start experimenting with it a bit more. Also known as Jamaican pimenta, it's definitely an acquired taste due to how potent and distinctive it is, but it's also quite good for you as well. It contains numerous anti-inflammatory and anticancer compounds, along with a demonstrated ability to relieve hypertension. (1)
After mixing all of your ingredients together, shape them into one-inch balls and arrange them in a single layer in the slow cooker. Next, mix together your beef broth and Worcestershire sauce. You'll be coating your meatballs with this mixture, adding an immense amount of flavor to them.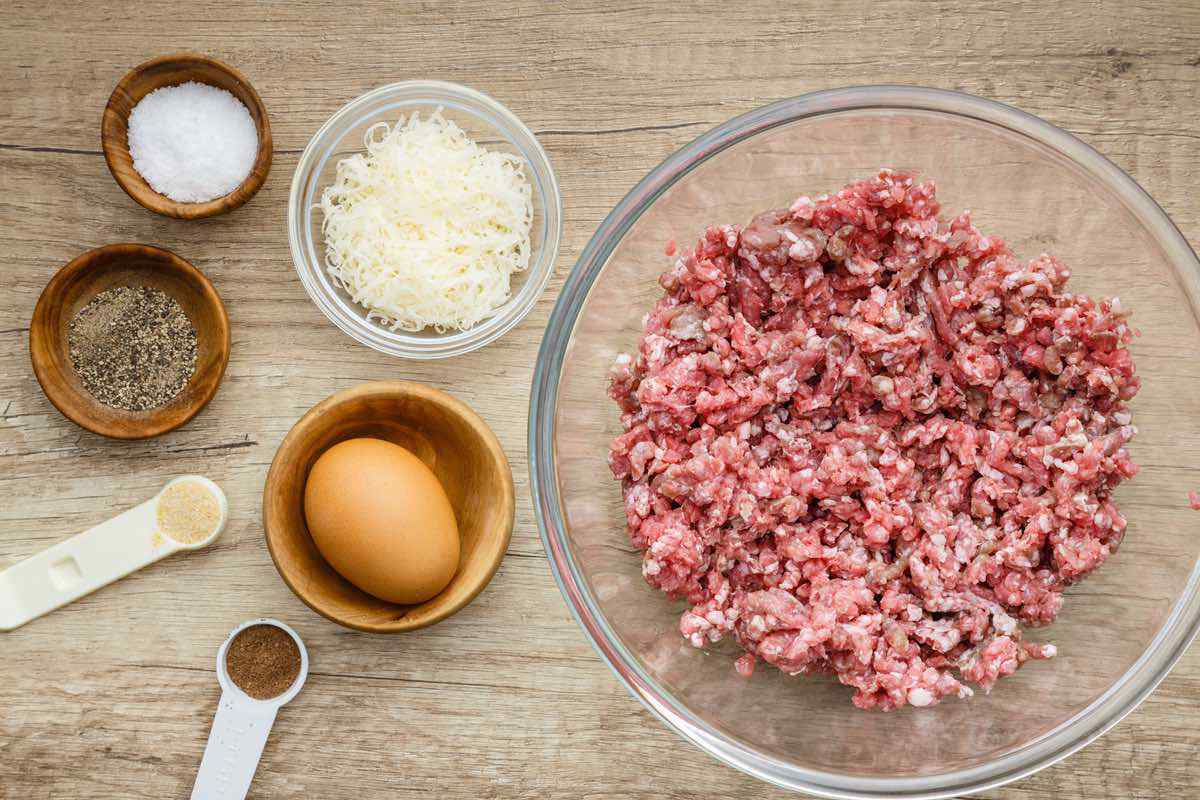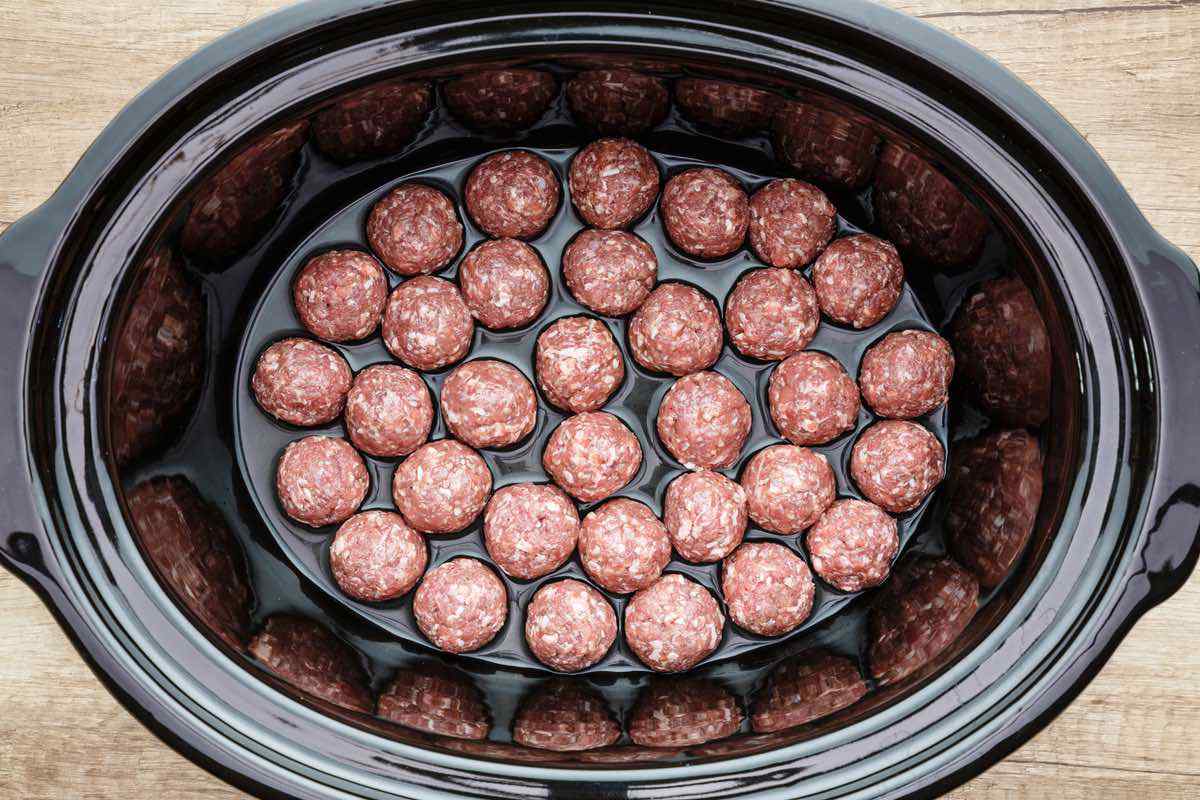 The use of beef broth also has an added benefit for anyone on the keto diet as it provides several minerals and electrolytes that help to keep you hydrated. It's absolutely essential to focus on making sure you stay hydrated, especially when first switching to a keto diet, as water loss and dehydration can be quite common. Chronic dehydration can lead to serious, sometimes fatal, complications (2), so make sure you are either drinking plenty of fluids or supplementing with things like bone broth whenever possible.
Cook the meatballs on high for about two hours and then take them out of the slow cooker. Then combine your cream cheese and sour cream and add it into the crockpot to cook along with the other juices inside of it. This mixture helps to add a thicker consistency to the meatball sauce while also increasing the total fat content, another great keto benefit. Put the meatballs back into the slow cooker and toss them to combine. Continue cooking them until the sauce has thickened and then sprinkle them with a bit of chopped parsley when you're ready to serve them.
We've been sharing quite a few keto-friendly crockpot recipes as of late, and there's a good reason for that. Crockpot dinners are incredibly easy to prepare — you can get them ready in the morning and come home to a great tasting meal that's packed full of protein, healthy fats, and other tasty ingredients. These crockpot Swedish meatballs are yet another great recipe that you can add to your repertoire. Enjoy!
More Keto Crockpot Recipes:
Grandma-Approved Crockpot Cube Steak and Gravy
Soul-Satisfying Keto White Chicken Crockpot Chili
No-Hassle Crockpot Keto Meatloaf (Ridiculously Good and Easy)
Authentic Crockpot Chicken Tacos (Spicy, Flavorful and Satisfying)
Comforting Crockpot Keto Chicken and Dumplings (Easy Recipe)
The Most Tender Crockpot Roast Beef Ever (Makes the Best Leftovers)
Print Recipe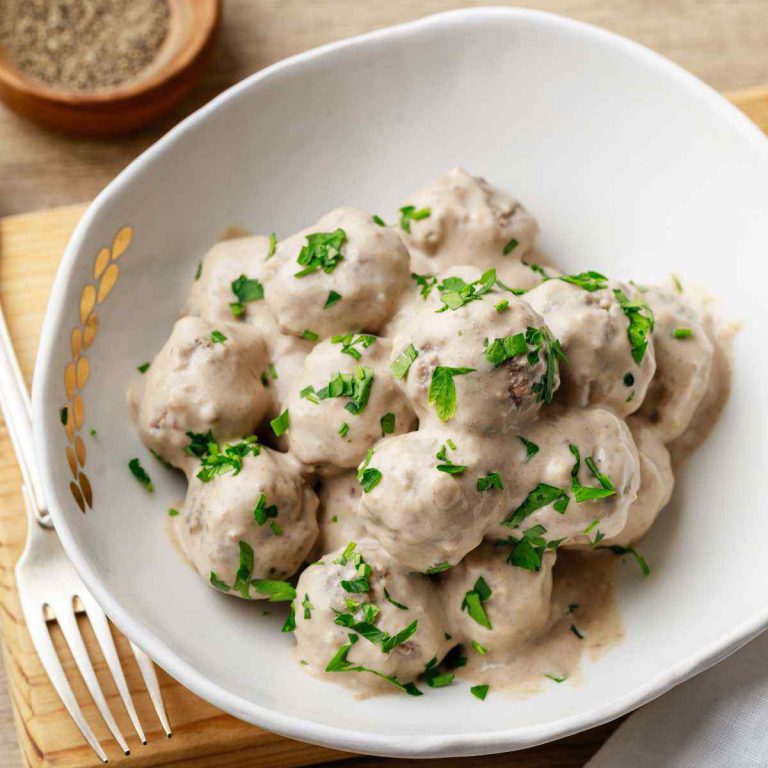 Easy Crockpot Keto Swedish Meatballs
Author:
Prep Time:

15 minutes

Cook Time:

3 hours

Total Time:

3 hours, 15 minutes

Yield:

8

1

x
FREE KETO RECIPES + 5-INGREDIENT KETO COOKBOOK

Make sure to sign up for free to get instant access to the 5-Ingredient Keto Cookbook, which includes my favorite 20+ keto recipes of all-time, all under 5 ingredients.
Scale
For the meatballs:
1 pound ground pork
¼ cup grated Parmesan cheese
1 large eggs
1 tsp ground allspice
½ tsp onion powder
The rest of ingredients:
½ cup beef broth
½ tbsp Worcestershire sauce
¼ cup sour cream
4 oz cream cheese
¼ cup fresh parsley, chopped
salt, black pepper to taste
To make the meatballs, place all the ingredients in a bowl and mix well to combine.
Shape into 1" balls.
Arrange meatballs in a single layer in the slow cooker.
Mix the beef broth and Worcestershire sauce and pour over the meatballs.
Cover with a lid and cook on high for 2 hours.
Remove the meatballs from the slow cooker.
Combine the cream cheese and sour cream and add in the slow cooker and mix with cooking liquid.
Return the meatballs and toss to combine.
Cook on high, uncovered, until the sauce is thickened.
Taste the sauce and adjust seasoning if necessary.
Sprinkle with parsley and serve.