Keto Recipes
Homemade Cream of Mushroom Soup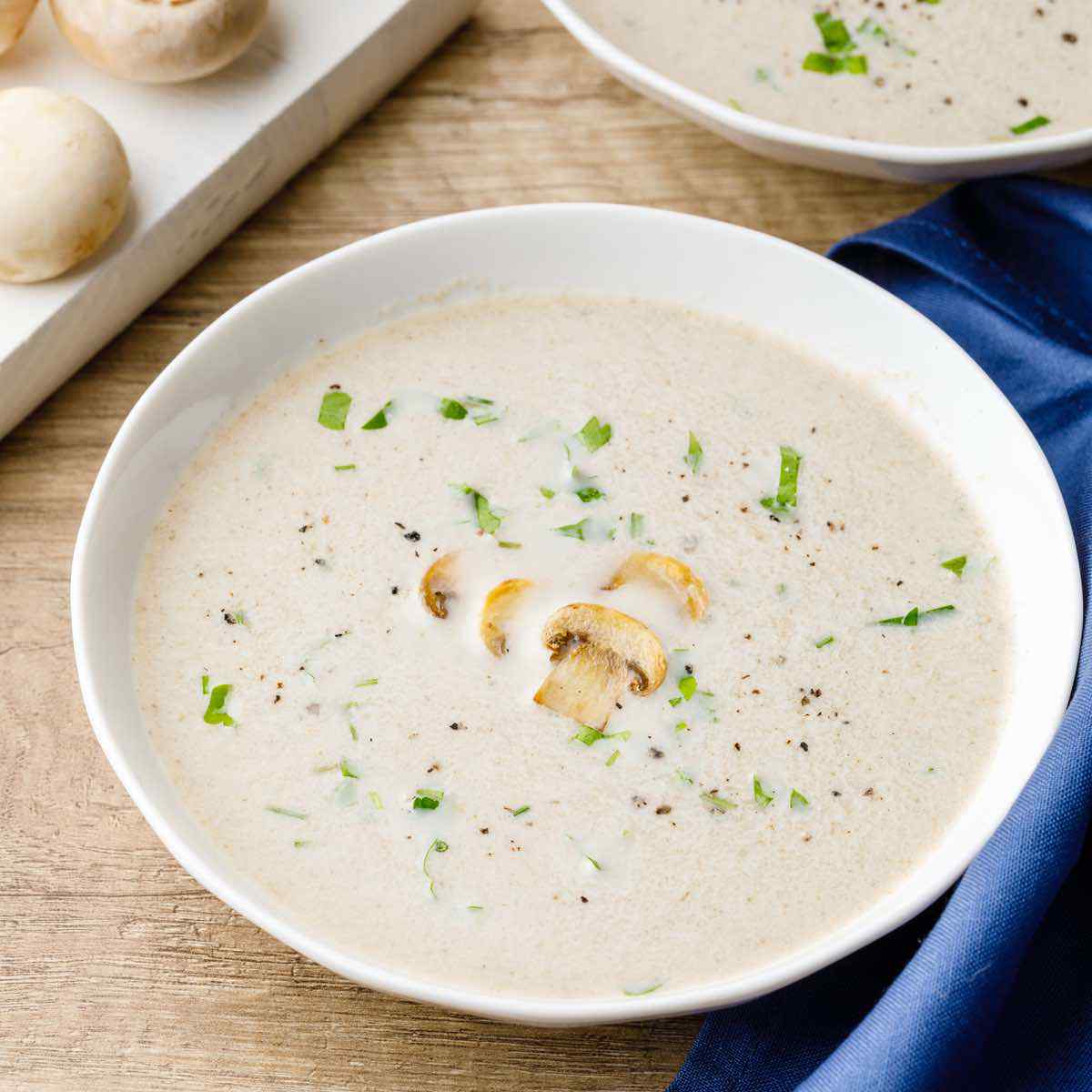 Cream of mushroom soup is such a classic that is actually quite easy to make homemade (and so much better than store-bought!).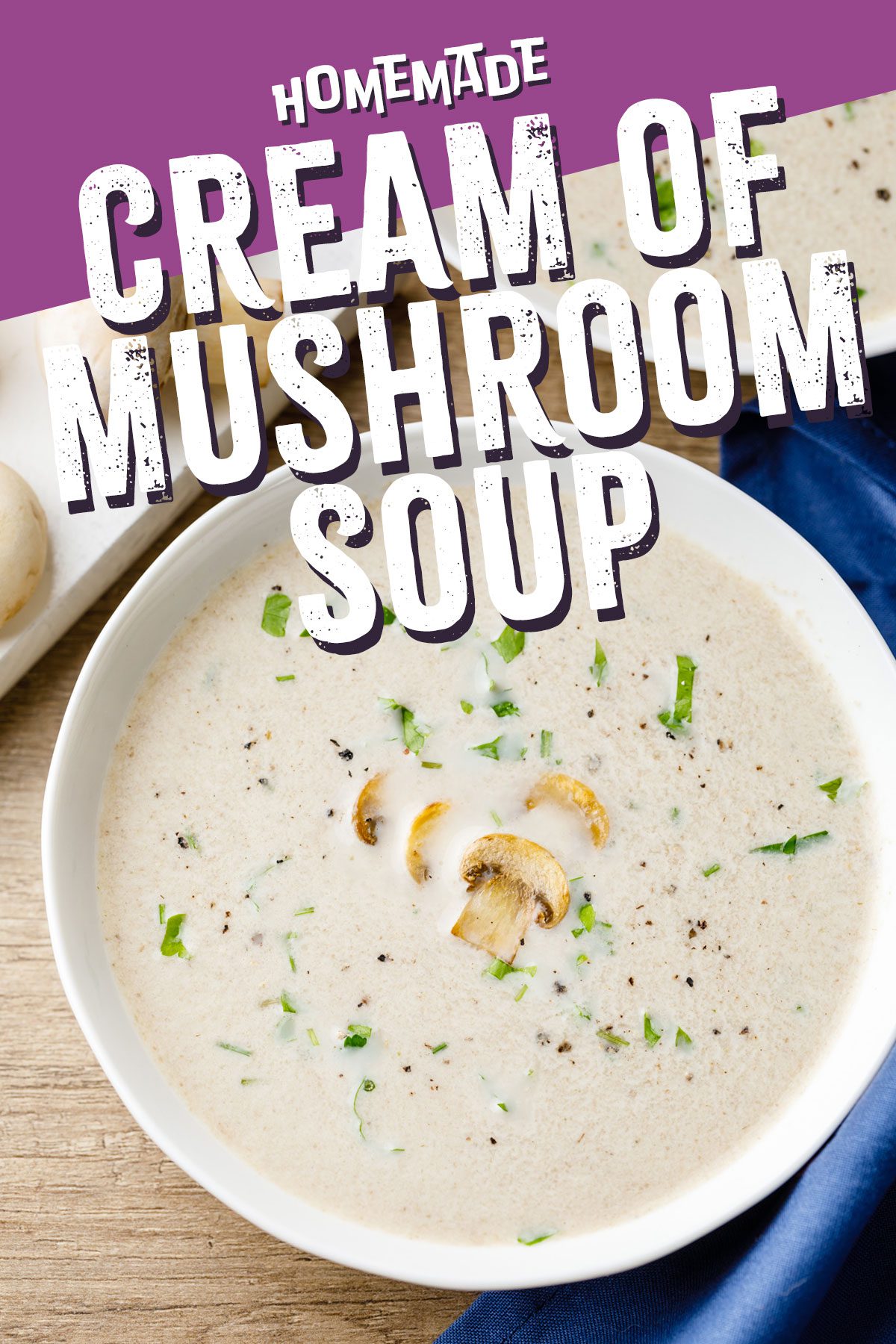 If you're looking for more creamy and incredibly delicious homemade soup recipes, also try this broccoli cheese soup and this keto cream of chicken soup (it's to die for!).
---
How to Make Homemade Cream of Mushroom Soup
You're going to want to start out by melting some butter in a large pot over a medium heat. As always, I strongly recommend using grass fed butter whenever possible due to its higher vitamin and antioxidant content. If that's not feasible for you, just make sure that you're always using real butter; never margarine!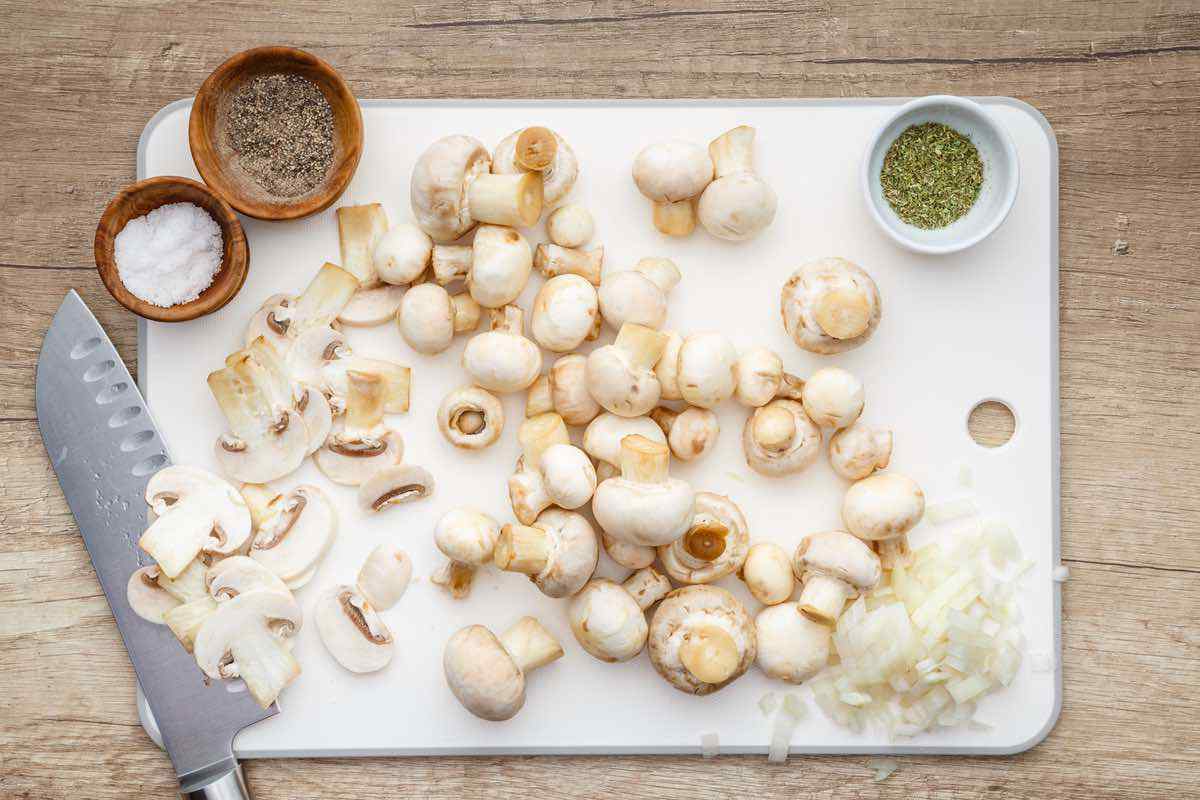 Once the butter has melted, add in the chopped onion. I usually combine mushrooms and onions when I'm making a steak, but even without any beef, they make for an amazing combo that creates one truly tasty soup.
You may also like: Sausage Cheese Stuffed Mushrooms
---
Not only does the onion add a slightly spicy hint to the soup, but some of the compounds found in onions have also been found to help lower your risk of developing certain kinds of cancers, such as stomach cancer. (1)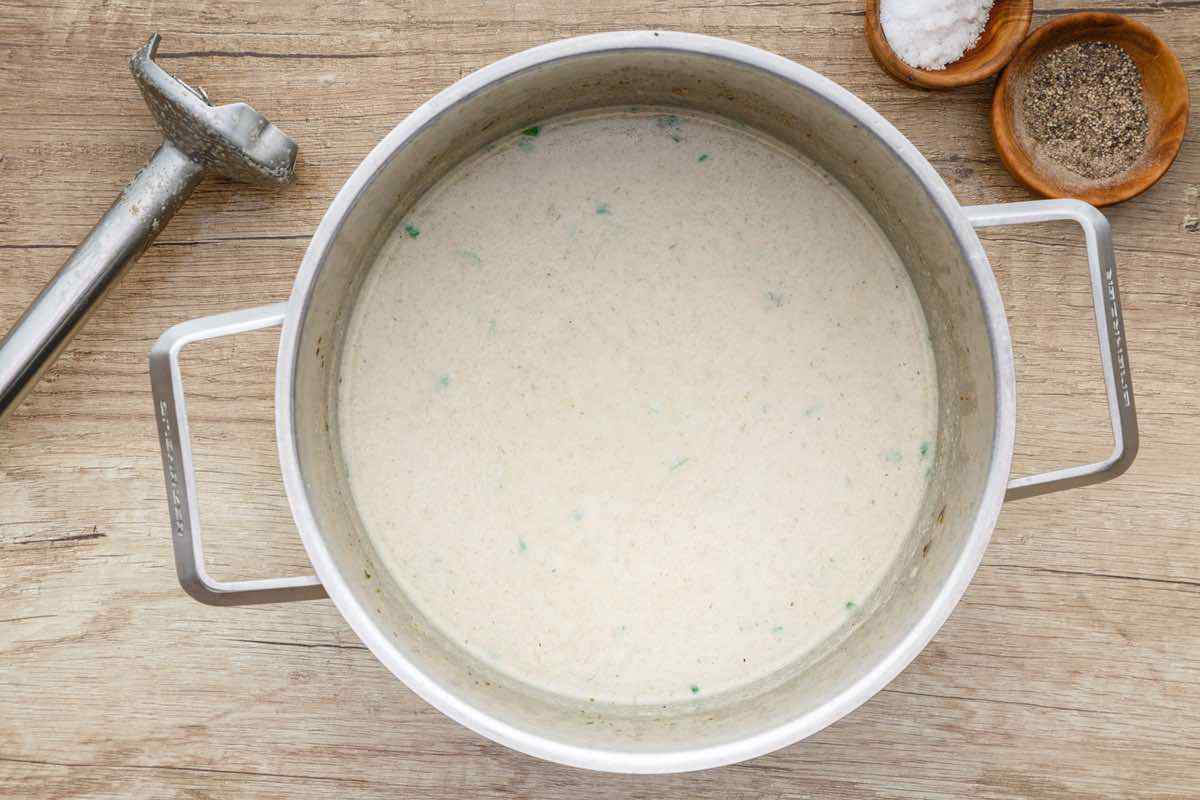 Mushrooms have also recently been found to possess certain anticancer benefits as well according to researchers. (2) It turns out the pairing of mushrooms and onions doesn't just produce some incredibly good meals — they also work together wonderfully when it comes to helping prevent cancer.
---
After adding in your mushrooms with the onion, you'll want to cook them until they are tender and lightly browned.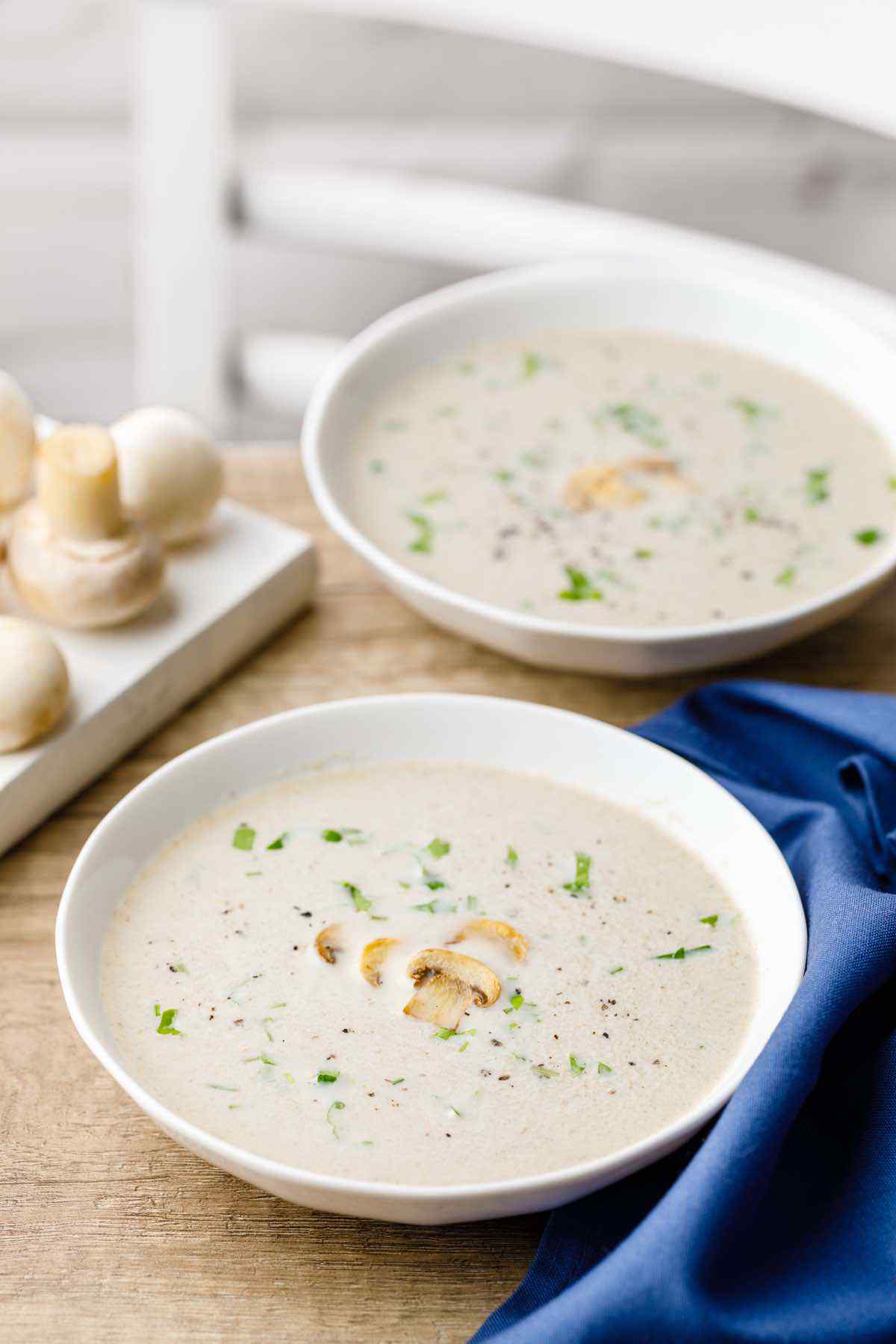 Adding in some homemade chicken broth along with dried thyme helps to further elevate the taste of your soup.
The chicken broth is especially beneficial for helping to combat dehydration, which can be quite common for many individuals first starting a keto diet, as it's great for replenishing lost electrolytes. After letting the soup simmer for 30 minutes, add it into an immersion blender and puree the mixture.
---
The only thing left to do now is to stir in the heavy cream. It's the real secret to making this soup particularly good for keto dieters. It provides two awesome benefits for this recipe.
The first is obviously the fact that it mixes in a solid amount of quality fats for your body to use as fuel. Secondly, when added into the mixture, it makes your cream of mushroom soup turn out, well, even creamier.
As with nearly all keto recipes, this homemade keto cream of mushroom soup turns out SO much better than any of the canned varieties I've tried before. It's a nice low carb meal option that you can quickly put together for a warm and comforting meal.
The addition of the heavy cream is the real genius of this recipe though, as it mixes in perfectly with regular cream of mushroom soup and ends up making it even better. Be sure to try this soup out right away to see for yourself!
P.S. If you want another creamy soup but want to use an Instant Pot, try this easy Instant Pot Tuscan soup: https://ketopots.com/instant-pot-keto-tuscan-soup
---
Print