Keto Recipes
Cream Cheese Cinnamon Roll Fat Bombs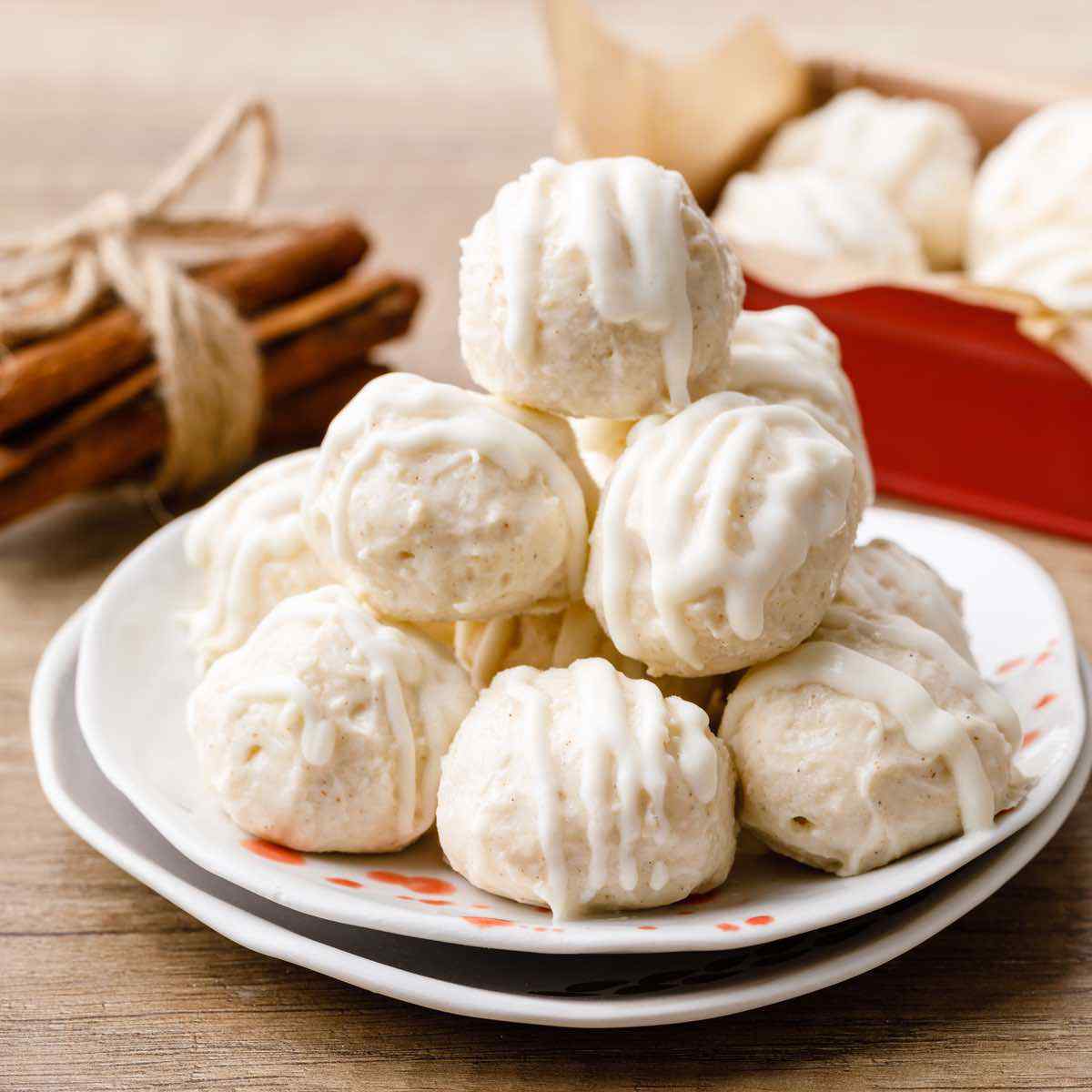 These cream cheese cinnamon roll keto fat bombs will give you all of the comforting, creamy and cinnamony vibes of a cinnamon roll, but as a portable, healthy snack. Definitely a must-try and so, SO GOOD.

If cinnamon roll bites just won't do, try these these cinnamon roll pancakes or these cinnamon rolls with cream cheese frosting (probably the best homemade cinnamon rolls I have ever had!).
---
How to Make Cream Cheese Cinnamon Roll Fat Bombs
In order to make the cinnamon rolls appropriate for the keto diet, you're going to be swapping out many of the traditional ingredients used when making them in favor of some low carb, high fat alternatives. You'll start by creaming together the softened butter with your choice of zero calorie sweetener (I recommend using Stevia, but anything other than actual sugar will do).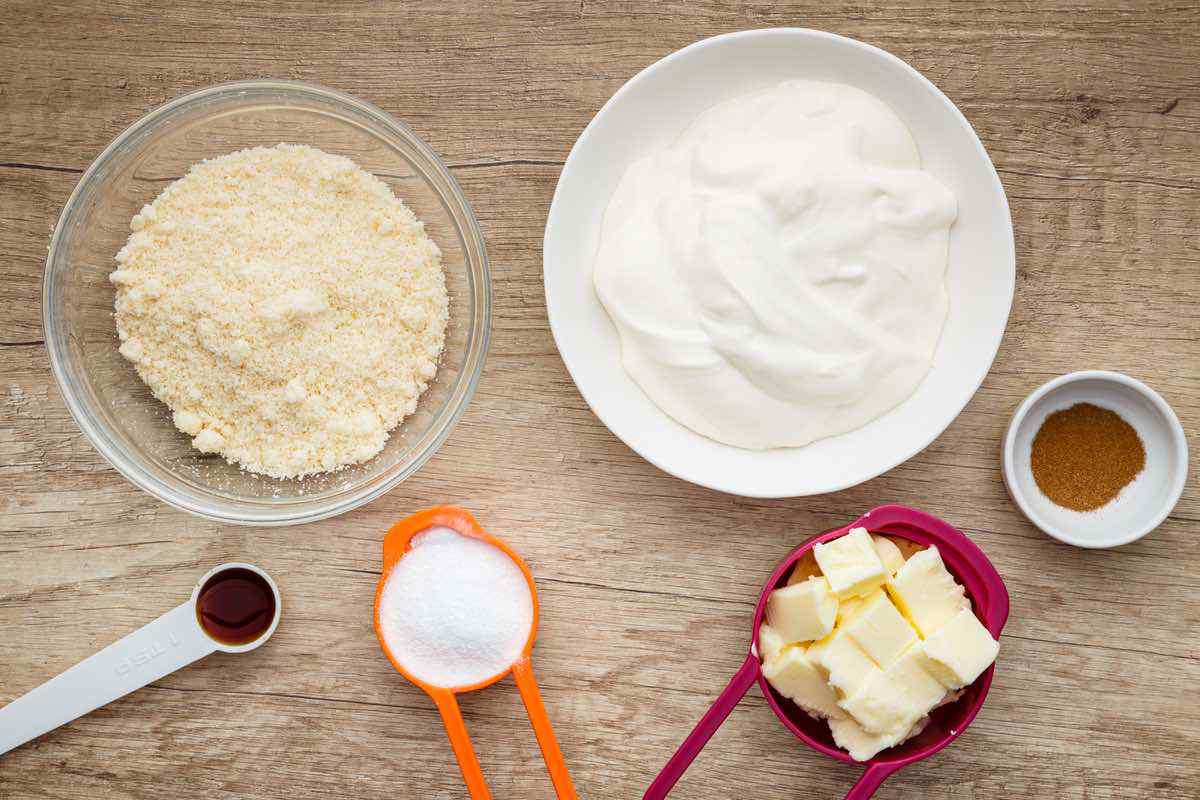 Next, add in the cream cheese and vanilla extract and beat the mixture until it's combined. These four ingredients get your fat bombs off to a fantastic start, by adding in a ton of fats from the butter and cream cheese while keeping them carb-free thanks to the use of a zero calorie sweetening option.
---
The next step is to add in your almond flour and cinnamon. Each of these ingredients are the real keys to this recipe. Almond flour is an excellent replacement for refined wheat flour that adds a nice amount of fat, protein, fiber, and essential nutrients into this recipe.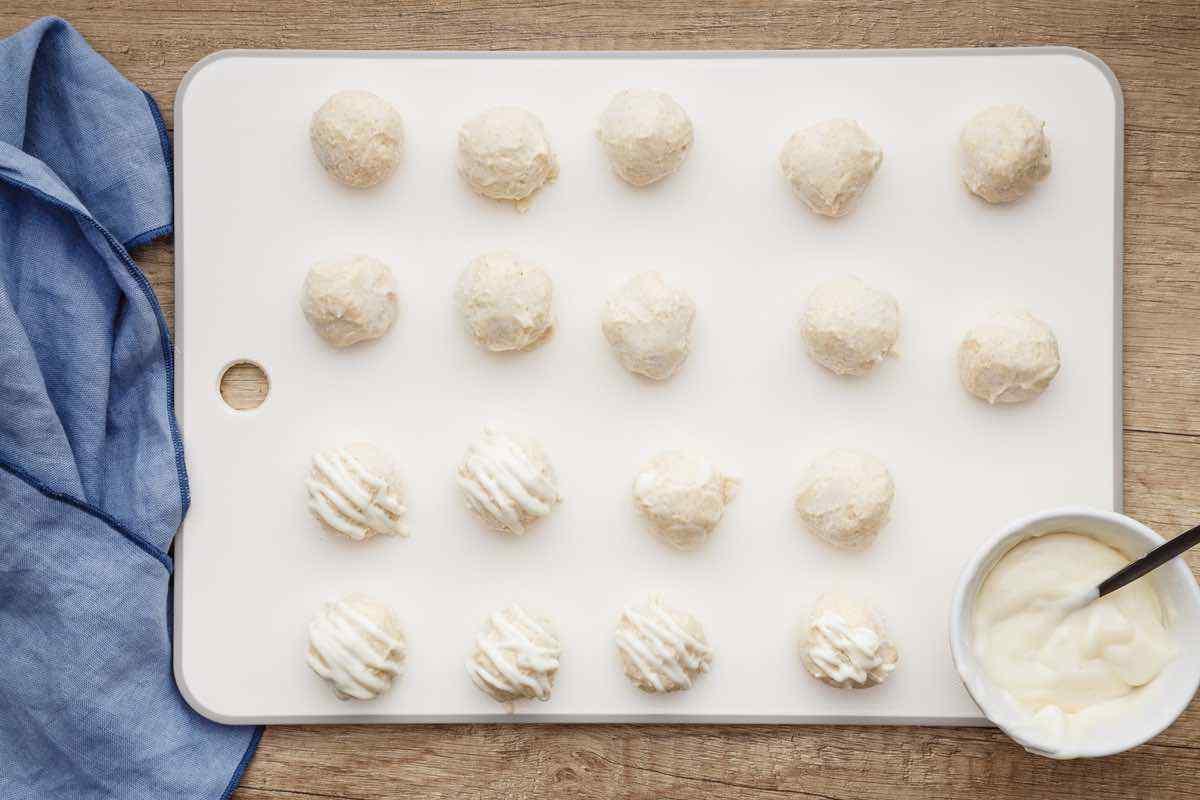 And where wheat flour is a known cause of inflammation in some people, almond flour actually helps to lower inflammation and reduce your cholesterol levels, helping to protect against cardiovascular diseases. (1)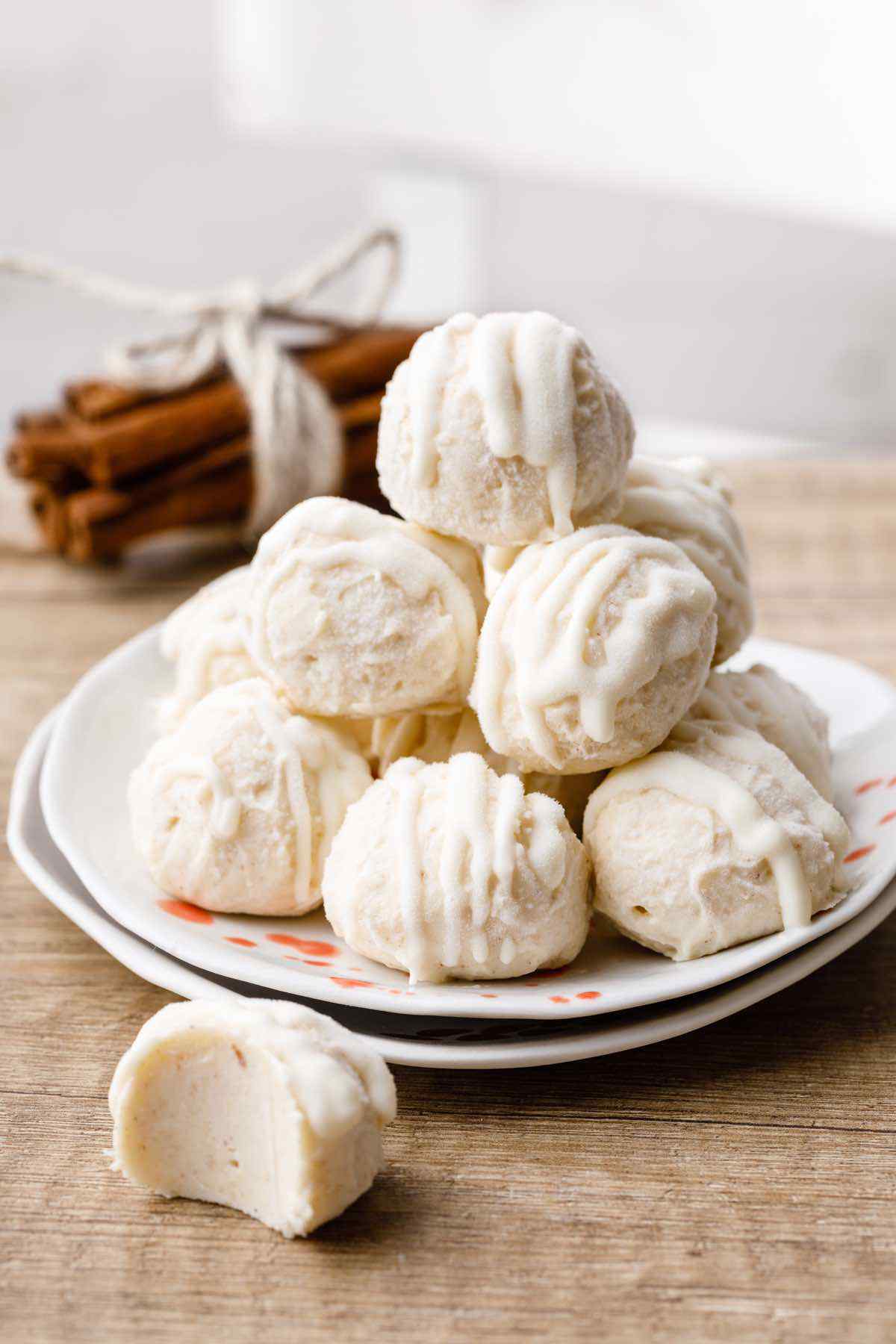 The cinnamon is also there for far more than just the delicious flavor it adds — this tasty spice has also demonstrated properties that are able to regulate blood sugar levels and even help lower your blood pressure and cholesterol. (2) The combination of all of these great ingredients makes sure that these fat bombs are a much healthier alternative than regular cinnamon rolls made with sugar and wheat.
---
After placing your cinnamon rolls in the freezer, you can begin whisking together the heavy whipping cream, cream cheese, Stevia (or your preferred low carb sweetener), and the vanilla extract to make the cream cheese frosting. This specific frosting tastes absolutely amazing, even better than most cream cheese frostings that I've tried, and it's absolutely loaded with healthy fats.
Once your cinnamon rolls are good to go, simply drizzle the cream cheese frosting over top of them and then pop them back into the freezer until you're ready to enjoy them. These fat bombs are certain to satisfy anybody's cravings for a sweet treat. Better yet, not only are they a fantastic high fat snack to enjoy that won't knock you out of ketosis, but they're actually pretty healthy as well!
P.S. If you're looking for a good cinnamon breakfast recipe with a good crunch, try this to-die-for homemade cinnamon toast crunch: https://ketopots.com/keto-cinnamon-cereal
---
Print