Keto Recipes
Cream Cheese Cinnamon Roll Fat Bombs (High Fat Keto Snack)
For as long as I can remember, I've absolutely loved cinnamon rolls with a cream cheese frosting. When I was growing up, my Grandmother used to make the BEST cinnamon rolls, even better than one of my biggest guilty pleasures, Cinnabon. That's exactly why I'm such a huge fan of the recipe I'm about to share with you guys…even just thinking about it now is making my mouth water! These cream cheese cinnamon roll fat bombs feature everything I love from my favorite snack. The cinnamon fat bombs are made keto-friendly by keeping the ingredients low carb and high fat, and the cream cheese frosting is unbelievably good. This is truly a high fat keto snack that's to die for.

One Incredibly Yummy Keto Treat
In order to make the cinnamon rolls appropriate for the keto diet, you're going to be swapping out many of the traditional ingredients used when making them in favor of some low carb, high fat alternatives. You'll start by creaming together the softened butter with your choice of zero calorie sweetener (I recommend using Stevia, but anything other than actual sugar will do).
Next, add in the cream cheese and vanilla extract and beat the mixture until it's combined. These four ingredients get your fat bombs off to a fantastic start, by adding in a ton of fats from the butter and cream cheese while keeping them carb-free thanks to the use of a zero calorie sweetening option.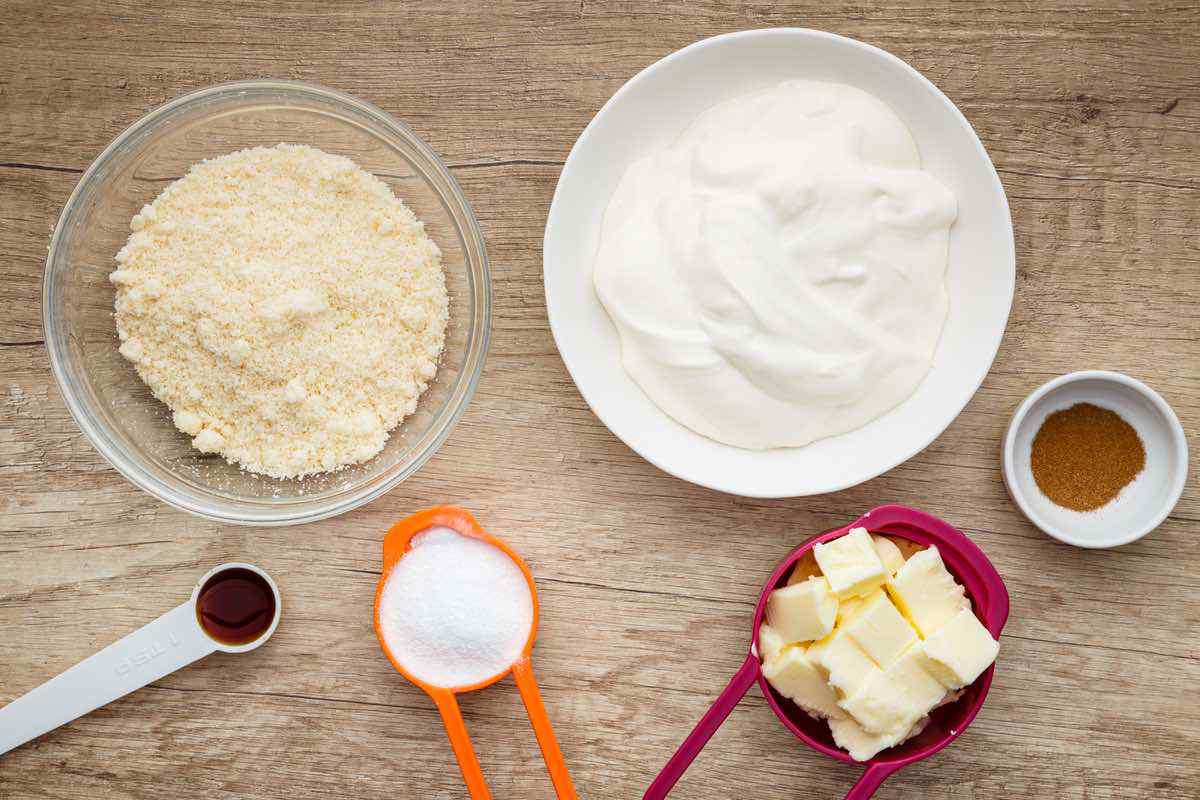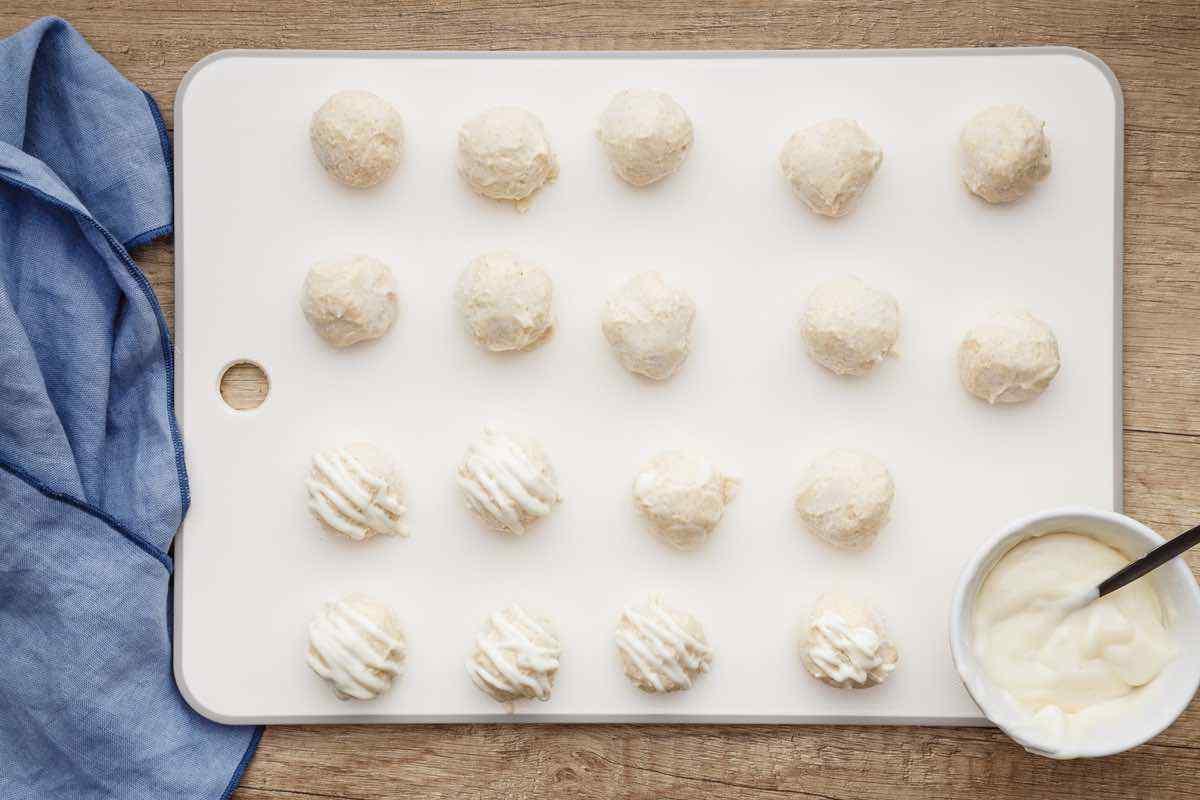 The next step is to add in your almond flour and cinnamon. Each of these ingredients are the real keys to this recipe. Almond flour is an excellent replacement for refined wheat flour that adds a nice amount of fat, protein, fiber, and essential nutrients into this recipe. And where wheat flour is a known cause of inflammation in some people, almond flour actually helps to lower inflammation and reduce your cholesterol levels, helping to protect against cardiovascular diseases. (1)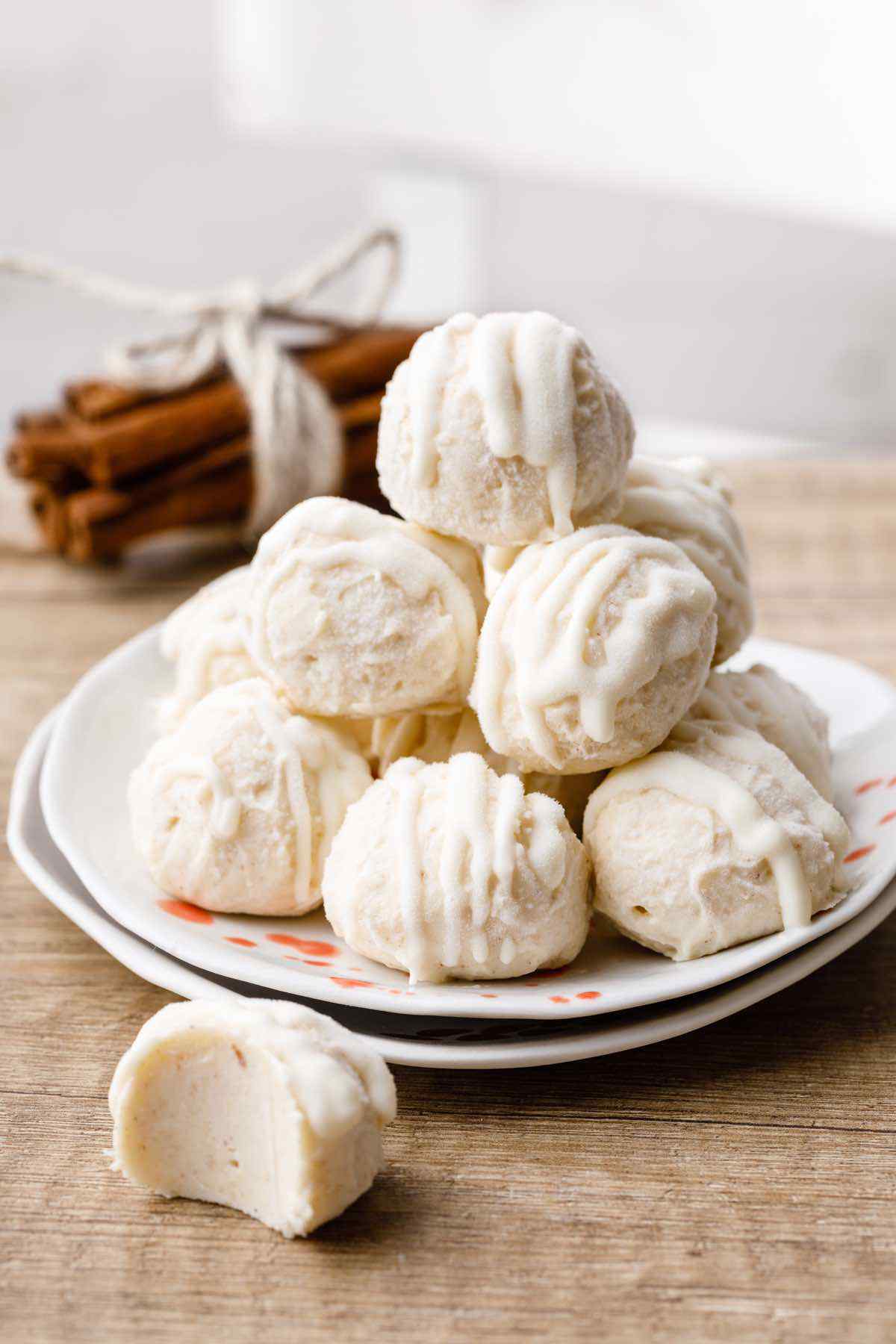 The cinnamon is also there for far more than just the delicious flavor it adds — this tasty spice has also demonstrated properties that are able to regulate blood sugar levels and even help lower your blood pressure and cholesterol. (2) The combination of all of these great ingredients makes sure that these fat bombs are a much healthier alternative than regular cinnamon rolls made with sugar and wheat.
After placing your cinnamon rolls in the freezer, you can begin whisking together the heavy whipping cream, cream cheese, Stevia (or your preferred low carb sweetener), and the vanilla extract to make the cream cheese frosting. This specific frosting tastes absolutely amazing, even better than most cream cheese frostings that I've tried, and it's absolutely loaded with healthy fats.
Once your cinnamon rolls are good to go, simply drizzle the cream cheese frosting over top of them and then pop them back into the freezer until you're ready to enjoy them. These fat bombs are certain to satisfy anybody's cravings for a sweet treat. Better yet, not only are they a fantastic high fat snack to enjoy that won't knock you out of ketosis, but they're actually pretty healthy as well!
PS. I'm not ashamed to admit that cream cheese is my weakness. I put it on practically everything, so it's safe to say I know what I'm talking about when I say that this pumpkin bread recipe is a must-try.The cream cheese topping alone is to die for.
More Keto Fat Bomb Recipes:
Chocolate Dipped Keto Coconut Fat Bombs
Mind-Blowing Chocolate Chip Cookie Dough Fat Bombs
Raspberry Cheesecake Fat Bombs (Holy Yumoly)
Keto Peppermint Patty Fat Bombs (Addictive and Refreshing)
The Best Peanut Butter and Chocolate Keto Fat Bombs (Try These)
Keto Buttercream Fat Bombs (Creamy Deliciousness)
Print Recipe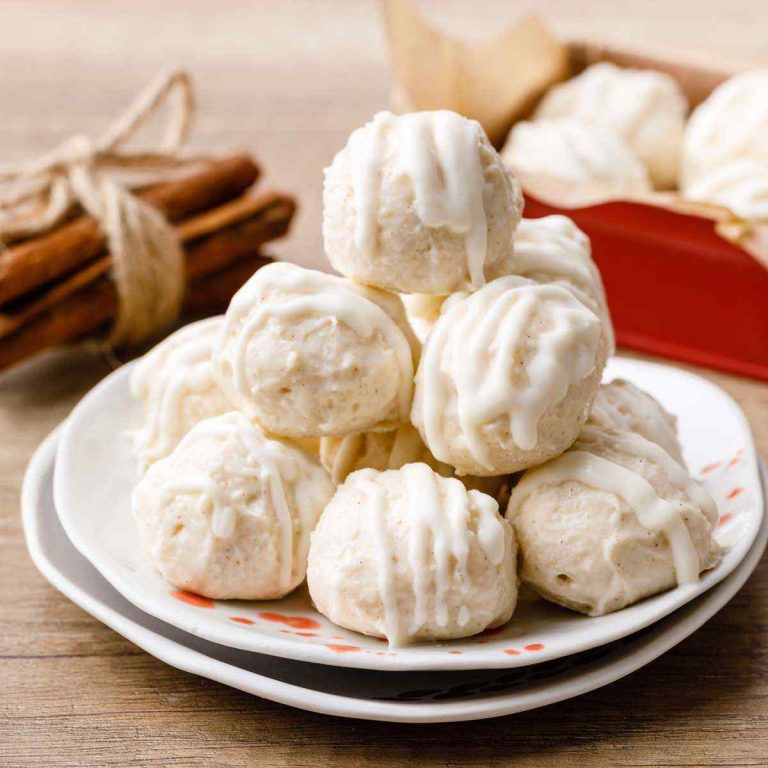 Cream Cheese Cinnamon Roll Keto Fat Bombs
Author:
Prep Time:

20 minutes

Total Time:

20 minutes

Yield:

2

0

1

x
FREE KETO RECIPES + 5-INGREDIENT KETO COOKBOOK

Make sure to sign up for free to get instant access to the 5-Ingredient Keto Cookbook, which includes my favorite 20+ keto recipes of all-time, all under 5 ingredients.
Scale
For the balls:
½ cup butter, softened
¼ cup granulated Stevia or other low carb granulated sweetener
8 oz cream cheese, softened
1 tsp vanilla extract
3/4 cup almond flour
2 tsp ground cinnamon
For the frosting:
3 tbsp heavy whipping cream
1 oz cream cheese, softened
2 tsp granulated Stevia or other low carb granulated sweetener
¼ tsp vanilla extract
To make the balls, in a bowl cream together the butter and sweetener.
Add the cream cheese and vanilla extract and beat until blended.
Add the almond flour and ground cinnamon and mix to combine.
Cover and freeze until the mixture is firm enough to scoop into balls, about 30-60 minutes.
To make the frosting, whisk the cream cheese, heavy whipping cream, sweeten and vanilla extract to combine.
Remove the mixture from the freezer.
Using a 1 tablespoon cookie scoop, scoop the balls.
Using a spoon, drizzle the frosting on the balls and freeze.
Store the balls in an air-tight container in the freezer for up to a month.