Keto Recipes
Cheese Keto Crackers – Low Carb Cracker Recipe
When many people first start thinking about trying out the keto diet, they naturally start to think of all the obvious carb heavy foods that will have to go. Things like bread, chips, crackers, etc. And unfortunately, many people give up on the keto diet before even getting started because they mistakenly assume that they will indeed have to give up their favorite foods, like those listed above. If that sounds like you, stop! As I'm about to show you guys today, you can indeed have your cake and eat it too. Or in this case, you can have your cheese keto crackers and eat them too.

I'm especially fond of this particular cracker recipe because of the excellent mix of ingredients that goes into making the crackers. You'll actually be using Parmesan cheese as your weapon of choice to give the crackers their distinctive cheesy flavor.
If you're looking for something a little more 'familiar', try these incredibly addictive homemade hot cheetos.
---
How to Make Low Carb Cheese Keto Crackers
To get started, you'll want to put two cups of grated Parmesan cheese and two ounces of cream cheese in a bowl and then microwave it for approximately 60 seconds. Take the bowl out and mix in one whole egg. Next, add in one cup of almond flour, ½ teaspoon of garlic powder, ½ teaspoon of sea salt and mix everything until it's well combined.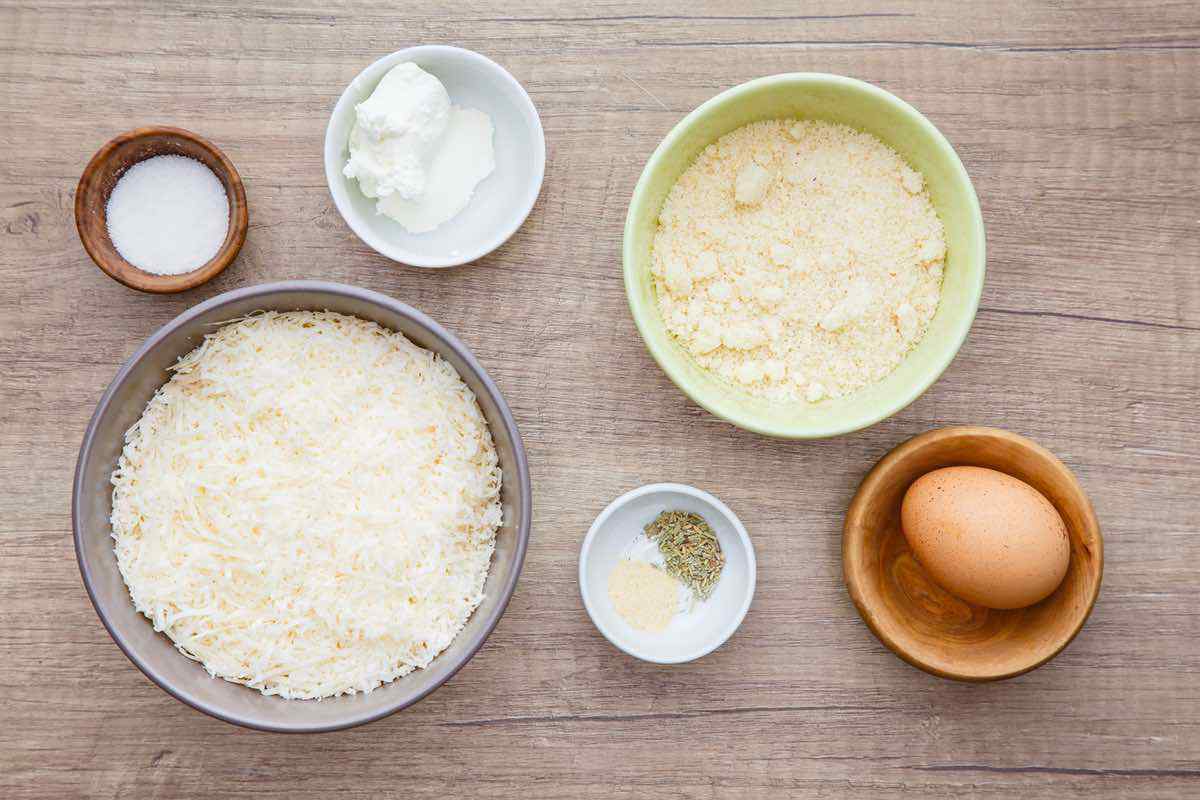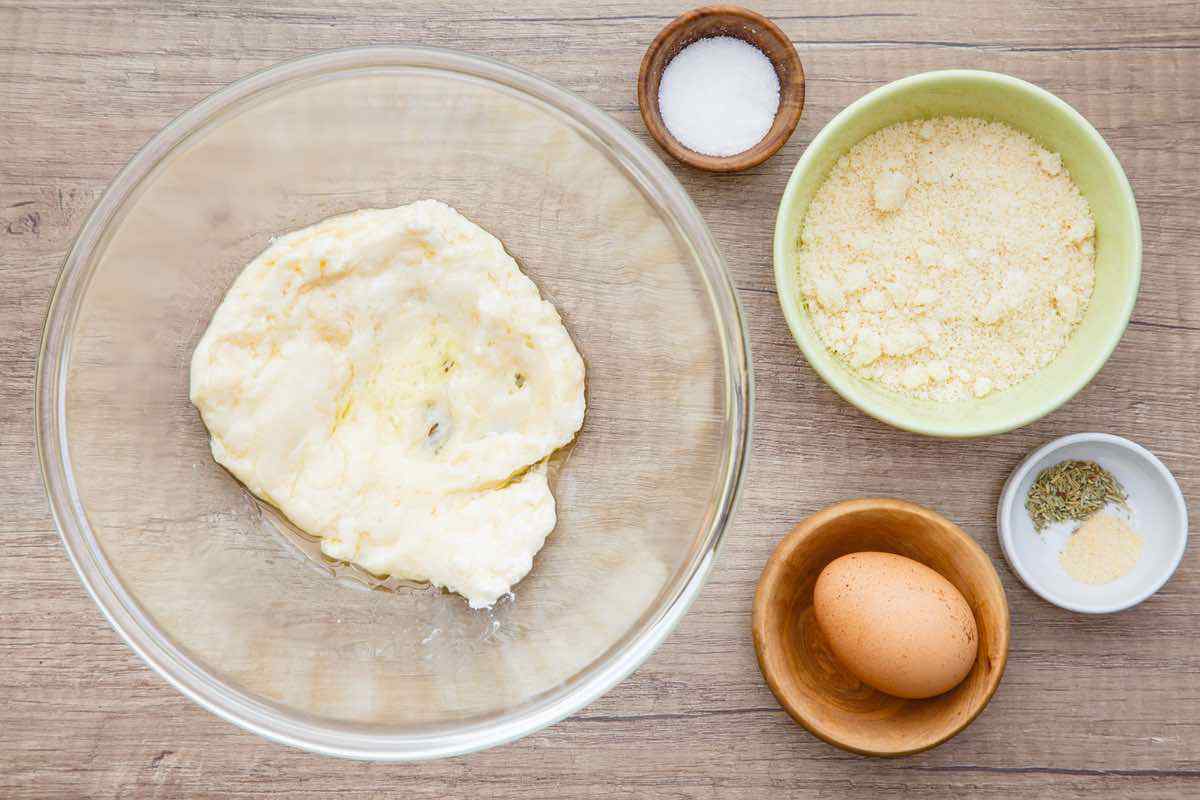 Use two parchment sheets and roll out your dough mixture until it's about ⅙" thick, then transfer the dough onto a baking pan. Bake it at 400°F for about 8-10 minutes, just long enough for it to become golden brown and crispy.
---
You'll want to let the crackers cool off for about five minutes before cutting them into squares.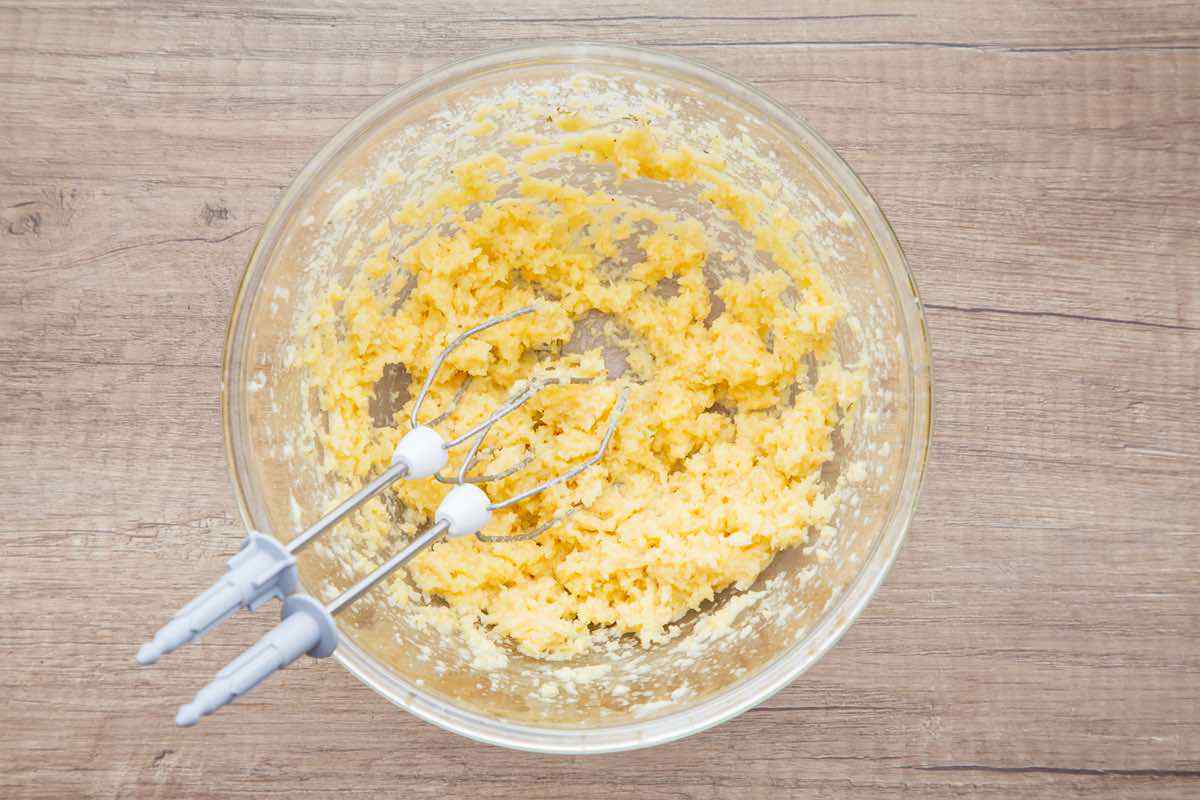 Low Carb Cracker Substitutions
I love this low carb cracker recipe because I'm such a huge fan of Parmesan cheese in general. However, I can definitely understand that not everyone is as crazy about its distinctive taste as I am.
---
If you want to make your own easy cheesy keto crackers but you're not hearing the Parmesan, you can definitely swap it out and use your favorite variety instead. I quite like making cheddar cheese keto crackers myself! Gouda would also make a tasty addition.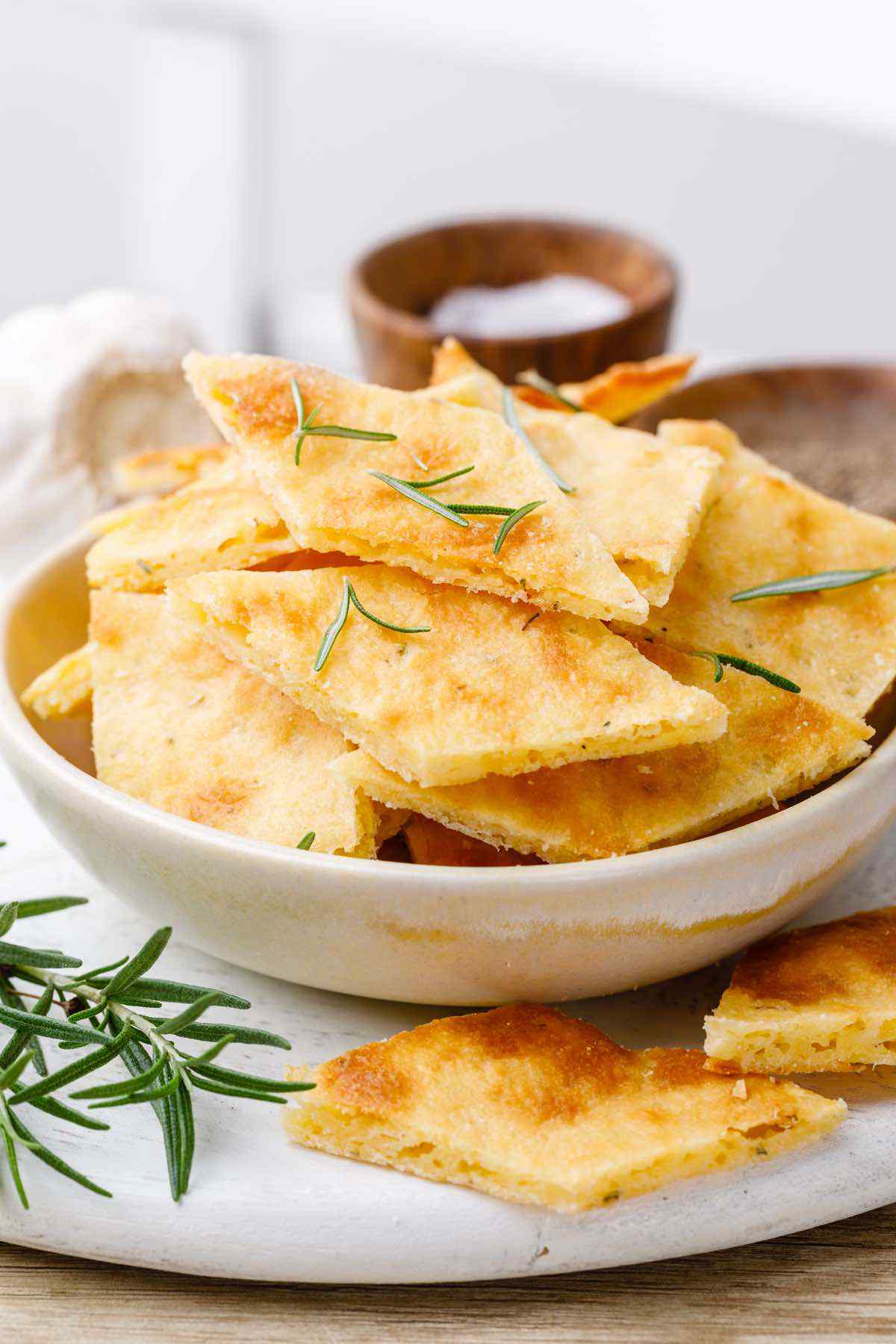 More Great Keto Cracker Recipes Like This One
What's truly great about the keto diet isn't just the fact that you can quickly and easily make delicious keto friendly crackers to satisfy your snacking cravings. It's the fact that there are literally dozens of different ways that you can make keto friendly crackers. There really is something for everyone.
Keto Cracker Variations
You can of course always feel free to get a little bit creative when making this cheesy keto cracker recipe as well.
Along with the option of mixing things up and using a different type of cheese like I mentioned earlier, you could also either swap in or swap out different kinds of herbs and spices to come up with new and exciting flavor combinations as well.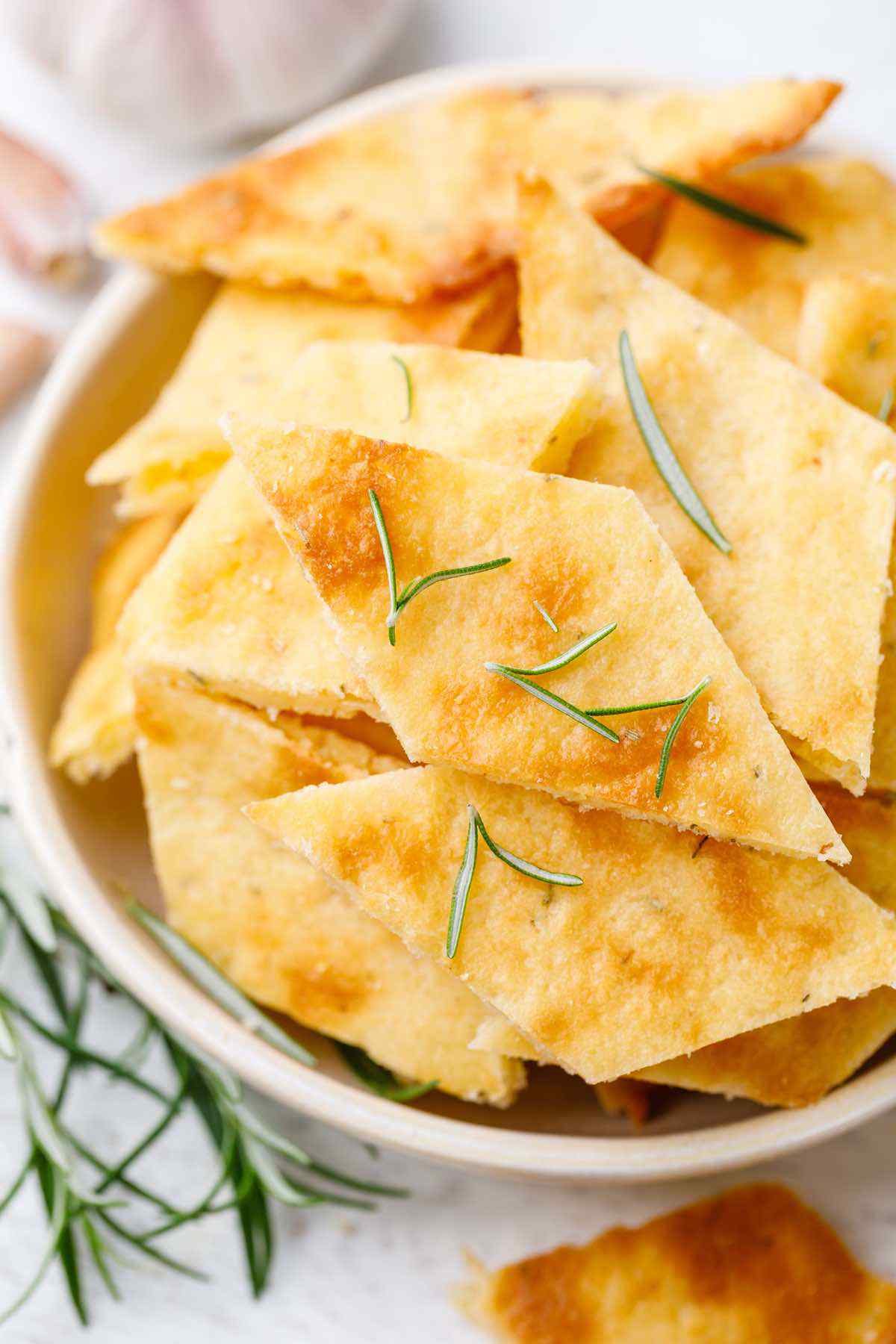 Flex those creative muscles folks, and enjoy your keto crackers!
If you're looking for a crunchy keto snack that is completely ZERO carb, try these homemade bacon chips: https://ketopots.com/bacon-chips-with-jalapeno-cream-cheese
---
Print
Print Recipe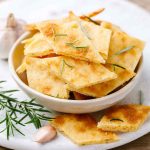 Cheese Keto Crackers (Low Carb)
Author: Bree
Prep Time:

15 minutes

Cook Time:

10 minutes

Total Time:

35 minutes

Yield:

8

1

x
Category:

Snack

Cuisine:

American
Scale
1 cup almond flour
½ tsp dried rosemary 
½ tsp garlic powder 
½ tsp sea salt
2 cups grated Parmesan cheese 
2 oz cream cheese
1 egg
Preheat oven to 400°F.

Add the Parmesan cheese and cream cheese to a microwave safe bowl. 

Microwave for 1 minute or until melted.

Add the egg and mix to combine. 

Add the almond flour, garlic, rosemary and salt mix to combine. 

Roll out the dough between 2 parchment sheets until about 1/6" thick.

Transfer the bottom sheet with the dough onto a baking pan. 

Bake for 8- 10 minutes or until golden brown and crispy. 

Remove from the oven. 

Allow to cool for 5 minutes then cut into squares.
Keywords: crackers, cheese
FREE KETO RECIPES + 5-INGREDIENT KETO COOKBOOK

Make sure to sign up for free to get instant access to the 5-Ingredient Keto Cookbook, which includes my favorite 20+ keto recipes of all-time, all under 5 ingredients.