Keto Desserts
Edible Keto Cookie Dough (Easy!)
Oh my goodness, have I got a treat for you today. Today we're going to be making one of my all-time favorite recipes and it's for edible keto cookie dough made without eggs. No eggs means you can spoon out of the bowl as much as you want without worrying about raw eggs or salmonella–win!

Keto Cookie Dough AKA The Best Thing Ever
I first came across a variation of this recipe in a cookbook that my cousin lent me. In it were some amazing keto recipes that still influence my cooking to this very day. In one section of the book, there were a handful of keto desserts that caught my eye and of course, the edible cookie dough was one of them.
The original edible keto cookie dough recipe is now significantly different from this one because I've been tweaking and making my own adjustments along the way. So this version is very much inspired by that old cookbook, but with plenty of my own unique twists to it.
The first is the use of unsalted butter. Many cookie dough recipes call for salted butter but using unsalted butter adds a certain level of creaminess to your cookie dough. Next is the use of blanched almond flour, which basically means almond flour without the almond skins mixed into it. The almond skins added specks of brown in the cookie dough which I wasn't a huge fan of. Blanched almonds are pretty much just one color. Lastly, this recipe calls for dark chocolate chips. Not milk, not a mix of dark and milk; just dark chocolate.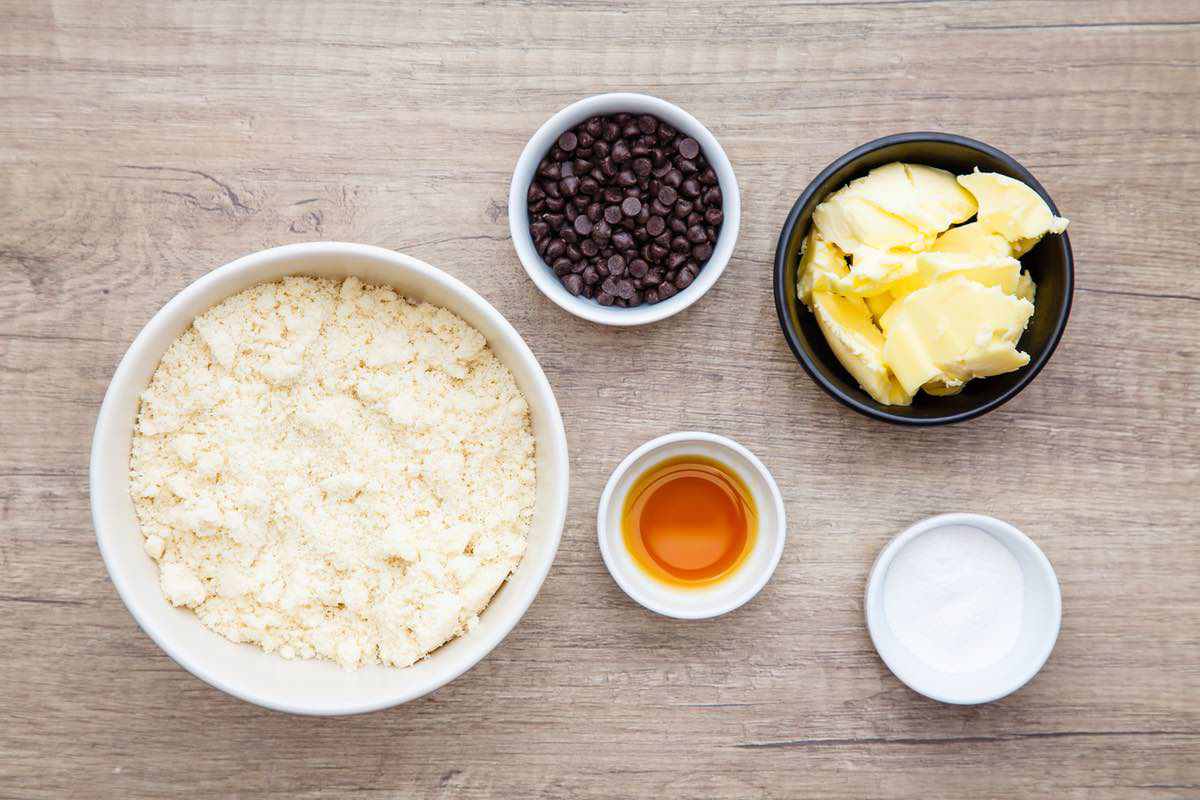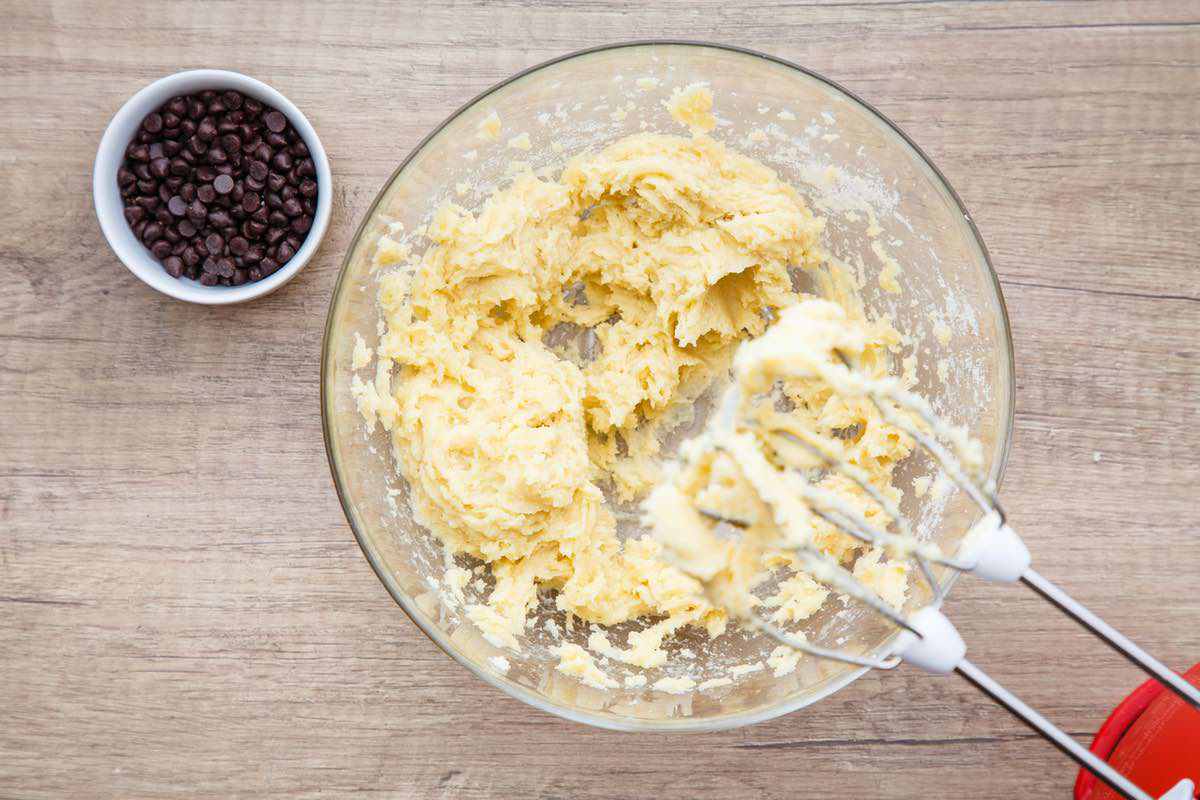 First you'll cream the butter and sweetener together. Then you'll add vanilla extract and almond flour. Finally, you'll fold in the chocolate chips and voila–you're done! It's crazy simple, really.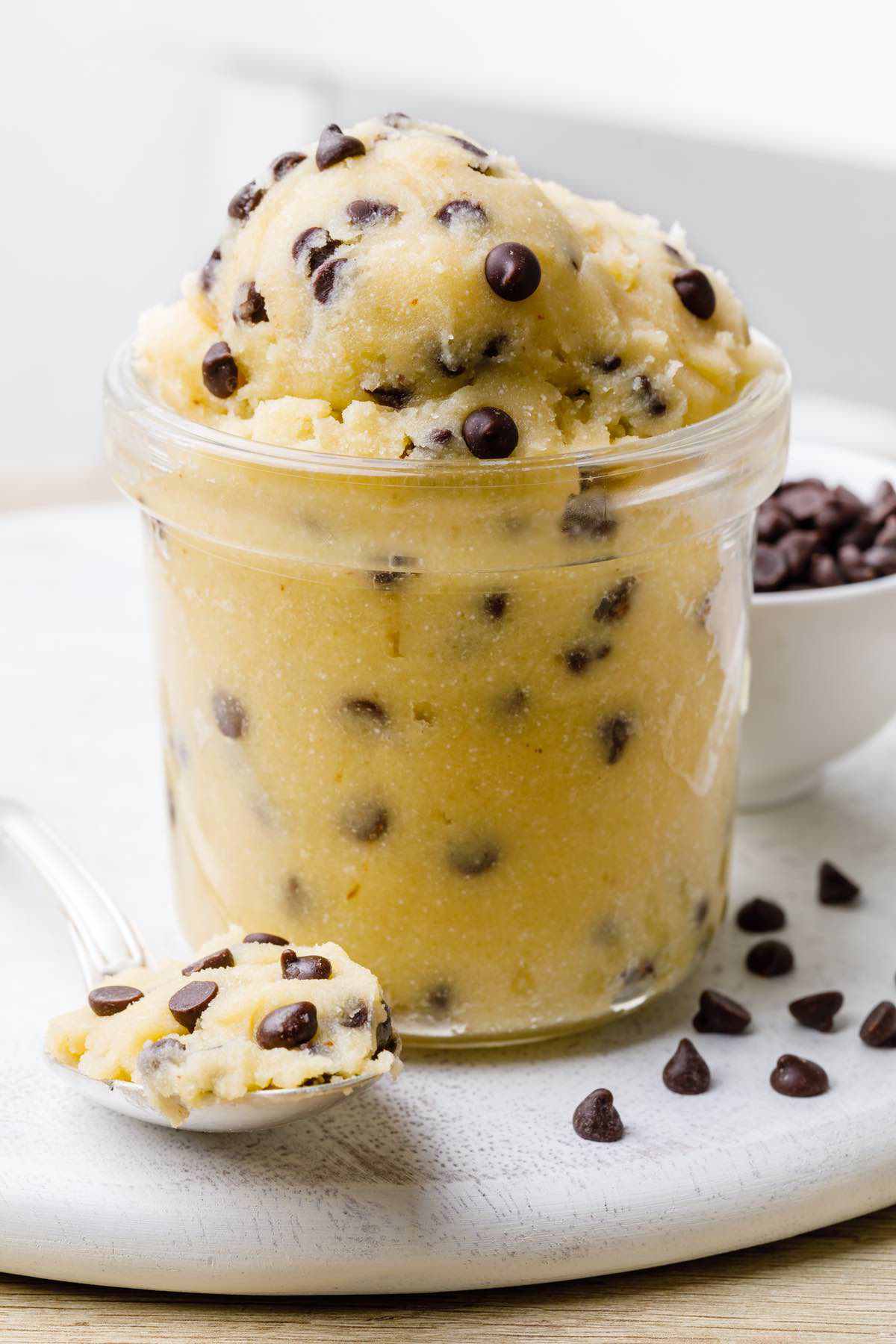 (You may also like: Keto Chocolate Chip Cookie Dough Protein Bars)
Can You Eat Raw Cookie Dough Without Eggs?
You sure can! This cookie dough has no eggs in it, so you can eat as much as you want, and so can your little ones. Just be sure to make enough for the whole fam and you'll be golden.
Can Cookie Dough Be Frozen?
This particular cookie dough can be frozen for up to 1 month. Be sure to store it in an airtight container so that it stays relatively fresh up until the time you're ready to eat it. The cookie dough won't be quite the same as when it's freshly prepared, but it's still going to be absolutely divine.
You could also store it in an airtight container in the refrigerator for 5-7 days. This will firm up the cookie dough, resulting in a slightly different texture but still oh so yummy.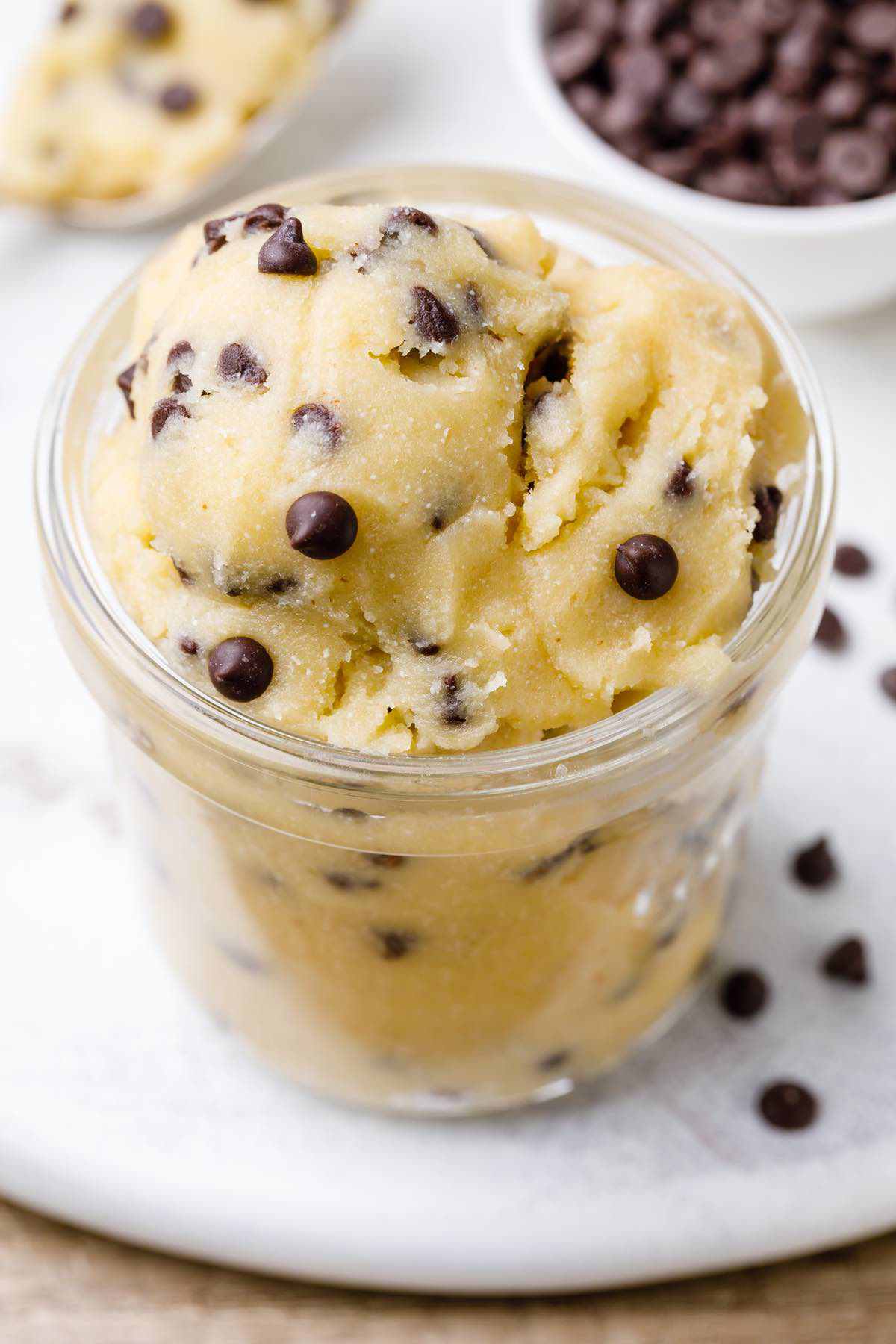 (Also try: Chocolate Chip Cookie Dough Fat Bombs)
Is Your Cookie Dough Crumbly?
Dry cookie dough can be tough to work with, and for homemade cookie dough that's supposed to be eaten with a spoon, it's really not the most appealing texture.
If your cookie dough is dry or crumbling, it's because the dry mixture isn't adequately hydrated. It could be due to something as simple as not measuring the ingredients properly, so do check that you're following the quantities outline in the recipe exactly. If it's still crumbly, you could also add just a little more unsalted butter to your cookie dough.
Print Recipe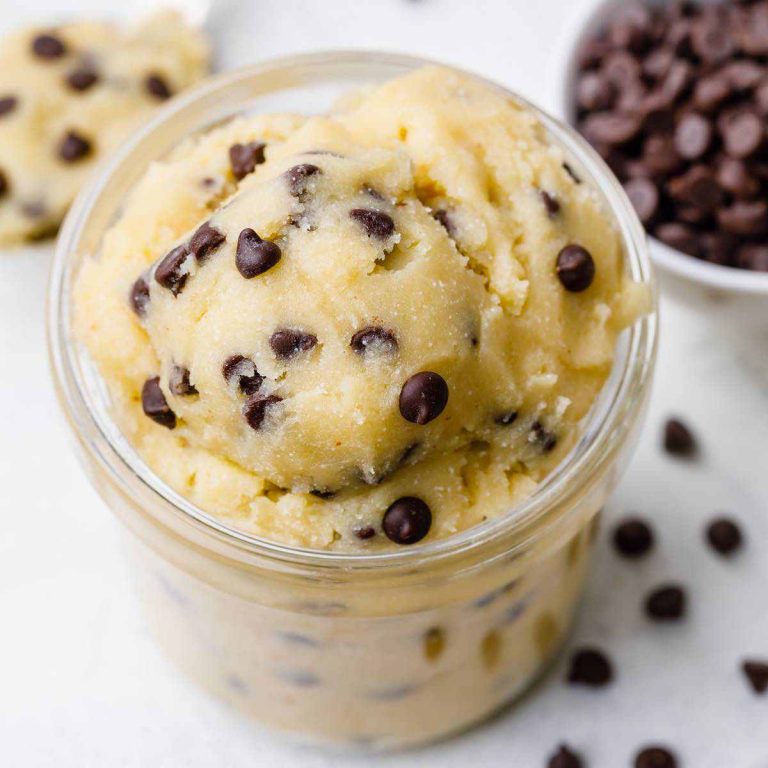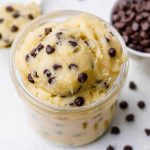 Edible Keto Cookie Dough
FREE KETO RECIPES + 5-INGREDIENT KETO COOKBOOK

Make sure to sign up for free to get instant access to the 5-Ingredient Keto Cookbook, which includes my favorite 20+ keto recipes of all-time, all under 5 ingredients.
Scale
6 tbsp unsalted butter, softened 
¼ cup granulated Stevia or other low carb granulated sweetener
1 tsp vanilla extract
1 ½ cups blanched almond flour
1 oz sugar free dark chocolate chips
Cream the butter and sweetener.

Add the vanilla extract and almond flour and beat until well blended. 

Fold in the chocolate chips. 

Refrigerate until ready to serve.
Cookie Dough Not Your Thing? Try These Keto Cookies:
Keto Cream Cheese Cookies with Cherry Glaze
Keto Double Chocolate Chip Cookies
Keto Sugar Cookies
Peanut Butter Stuffed Chocolate Keto Cookie Sandwiches
Keto Pumpkin Cookie Sandwiches