Keto Recipes
Bulletproof Coffee Keto Mug Cake (Must-try)
For many people out there, I'm sure that their first introduction to any type of keto diet was through bulletproof coffee or something similar. While these days I tend to eat a solid breakfast meal every morning, there have definitely been periods of time where I skipped it in favor of a fat-heavy cup of coffee instead. It's so popular with keto dieters for a reason — not only is it full of great fats that you can combine with intermittent fasting, but it's also delicious. This bulletproof coffee keto mug cake takes the great taste of bulletproof coffee, along with all of the same quality fats, and makes a fantastic dessert out of it.

An Excellent Food for Fuel
The real genius of bulletproof coffee lies in its use of medium chain triglycerides (MCT). This type of fatty acid is most commonly found in coconuts, leading many people to add coconut oil to their coffee, but you can just as easily buy MCT oil to use instead. MCT oil is commonly marketed as fuel for both your brain and body, and the science behind these fatty acids definitely backs that statement up.
One study found that MCTs enhanced exercise endurance (1), while another study using foods containing MCTs found that it was beneficial in treating Alzheimer's patients. (2) You're going to be gaining those same benefits with this mug cake, as you'll be mixing in a tablespoon of MCT oil along with some heavy cream, melted butter, and Stevia.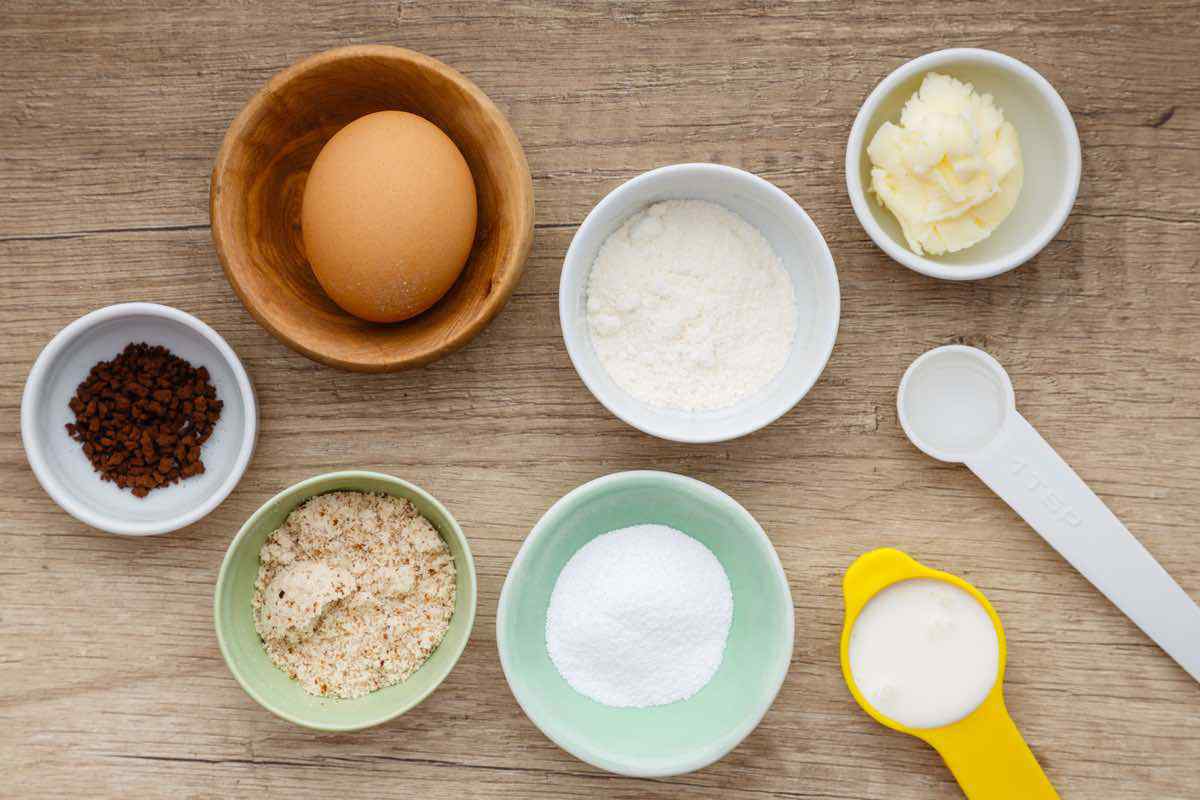 While bulletproof coffee aficionados will tell you that you should always use high quality coffee beans when making a cup, for this particular recipe you'll instead be requiring instant coffee granules. Making a mug cake necessitates the use of instant coffee as opposed to brewing a good pot, as it's easier to quickly add in so that it can dissolve when mixed with the above mentioned ingredients.
The final two ingredients that you'll be adding in are two types of keto-friendly flours that are both fantastic alternatives to wheat-based flours — almond flour and coconut flour. Gluten containing products like wheat might not just cause trouble for individuals with Celiac disease — a new study has actually found a link between a protein in wheat and several chronic inflammatory diseases. (3) Using coconut flour and almond flour not only helps to avoid that issue, but they're both also excellent sources of quality dietary fats, making this mug cake even more appealing for anyone on a keto diet.
After whisking in the two types of flour, simply microwave your mug cake for between 75-90 seconds or until a toothpick inserted into the center can come out clean. To make this luscious dessert even more decadent, I strongly recommend adding a heaping amount of whipped cream on top of it — just as I would normally do with my bulletproof coffee. Alternatively, you can enjoy this mug cake with a scoop of ice cream on the side. If you'd rather do that, why not check out this awesome bulletproof coffee ice cream recipe? They make a perfect match indeed!
More Keto Mug Cake Recipes:
Out of This World Keto Myer Lemon Mug Cake
Guilt-Free Keto Cinnamon Roll Mug Cake (Holy Moly This is Good)
3-Minute Coconut Flour Mug Cake (Keto-Friendly and Low Carb)
Flourless Keto Peanut Butter Mug Cake (Quick and Effortless)
The Best Gooey Keto Molten Chocolate Lava Mug Cake
Print Recipe
Bulletproof Coffee Keto Mug Cake
Author: ketopots.com
Prep Time:

2 minutes

Cook Time:

1 minute

Total Time:

3 minutes

Yield:

1

1

x
Scale
1 egg
1 tbsp butter, melted
1 tsp MCT oil
1 tbsp heavy cream
1 tbsp granulated Stevia or other low carb granulated sweetener
1 tsp instant coffee granules
1 tbsp coconut flour
1 ½ tbsp almond flour
whipped heavy cream, for serving (optional)
In a microwave-safe mug place the heavy cream, egg, butter, sweetener and MTC oil and whisk to combine.
Whisk in coffee granules until dissolved.
Add the coconut flour and almond flour and whisk until smooth.
Microwave on high for 75-90 seconds or until just firm to touch and toothpick inserted into the center comes out clean.
Top with whipped cream (if using) and serve.
FREE KETO RECIPES + 5-INGREDIENT KETO COOKBOOK

Make sure to sign up for free to get instant access to the 5-Ingredient Keto Cookbook, which includes my favorite 20+ keto recipes of all-time, all under 5 ingredients.