Keto Foods
14 Best Keto Coffee Recipes, Brands and Creamers of 2020
You may have heard the term keto coffee before, but maybe you aren't sure what it is or how it is used. Keto coffee is often incorporated as part of a low-carb keto diet because it provides sustainable energy while staving off hunger. It also will help to keep your body in ketosis through a natural reduction in carbohydrates. Here are the 7 best keto-friendly coffee brands for every need, and the best homemade keto coffee creamers and recipes that are as tasty as they are healthy.
Skip ahead to: Homemade Keto Coffee Creamers and Recipes
Keto-Friendly Coffee Brands
Bulletproof Medium Roast Coffee
If you have a highly sensitive coffee palate and can separate the best beans from mediocre, this coffee is for you. This certified "clean" coffee is produced through a sustainable washing and drying technique to ensure it is free from toxins before brewing.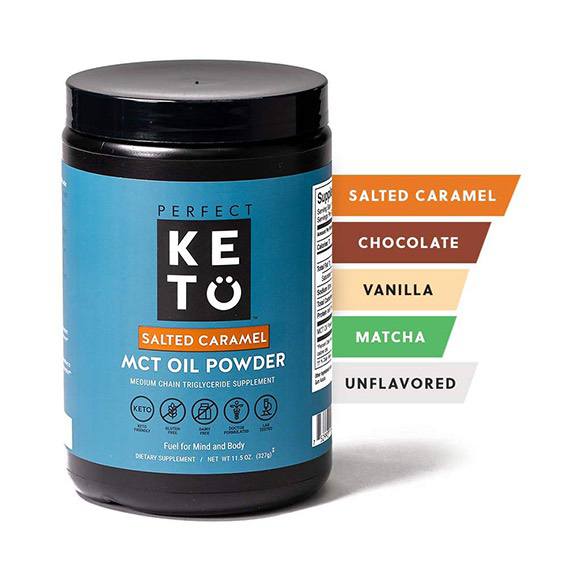 Perfect Keto Salted Caramel Coffee Creamer
This tasty keto-friendly creamer contains pure MCT oil in powder form. As a gluten-free, non-dairy option for those who don't care for black coffee, you'll love the essence of salted caramel and users agree that it is a great tool for helping you to stay in ketosis while you enjoy a flavorful beverage.
VitaCup Keto Coffee with MCT, Turmeric & Cinnamon
If you are looking for a powerhouse coffee blend, this is it! Packed with MCT oil, turmeric, cinnamon, vitamin D, and B-vitamins, this coffee bean will provide your brain and body with the perfect boost of nutrients and energy. Users of this coffee agree that their brain power has improved since adding into their diet.
360 Nutrition Instant Keto Coffee
This coffee is the perfect option for those of you short on time when you want a perfect cup of Keto coffee without having to brew and blend. On top of ease, this powdered coffee blend has added Himalayan pink salt to help with electrolyte replacement.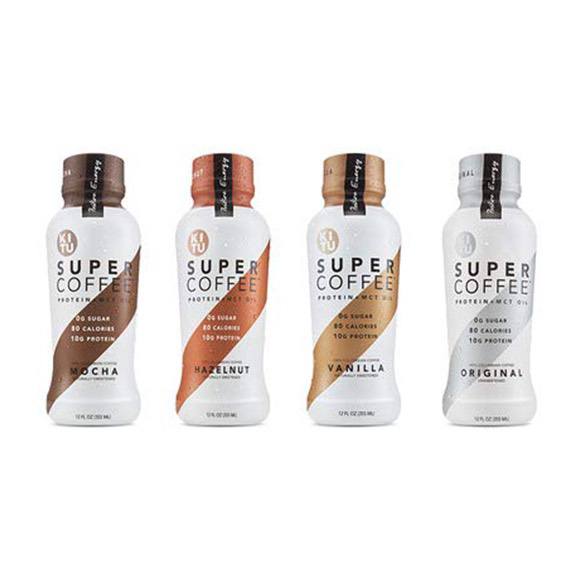 Kitu Super Coffee
This portable keto-friendly drink will remind you of a delicious cold-brew blend to deliver a great energy source after a morning workout or as a later afternoon energy boost. The mocha, hazelnut, or vanilla flavored options can also be used as a flavored creamer option when brewing up espresso.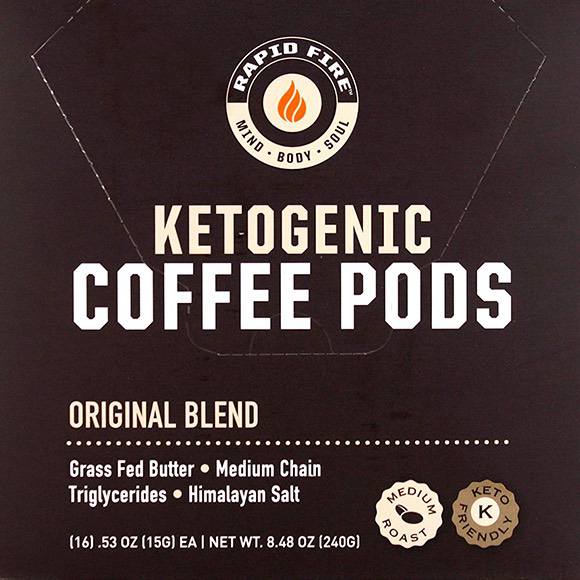 Rapid Fire Ketogenic High Performance Keto Coffee Pods
For those that prefer the convenience of using a k-cup to brew up keto coffee, you'll want to give this keto coffee a try. Plus it is loaded with natural antioxidants, fat-fighting chromogenic acid, and a host of xanthine to help supercharge your day.
8 Homemade Keto Coffee Creamers and Recipes You'll Love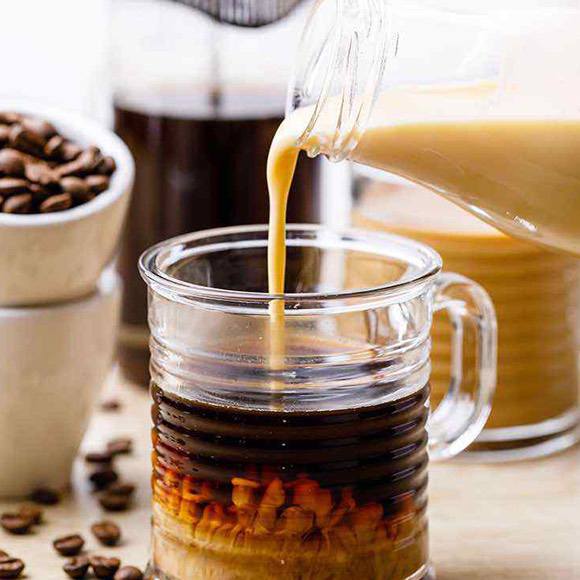 French Vanilla Keto Coffee Creamer (Keto Pots)
Check out this keto coffee creamer recipe so you can have a keto-friendly coffee addition on hand at all times. It's packed with flavor, and it can be stored for up to 5 days in your fridge, though it may not last that long given how tasty it is.
Bulletproof Coffee with Mct Oil (Wholesome Yum)
This recipe contains a "secret ingredient" helping to turn your keto coffee into more of a latte-like beverage. Add this to your morning joe for a creamy and frothy but smooth beverage.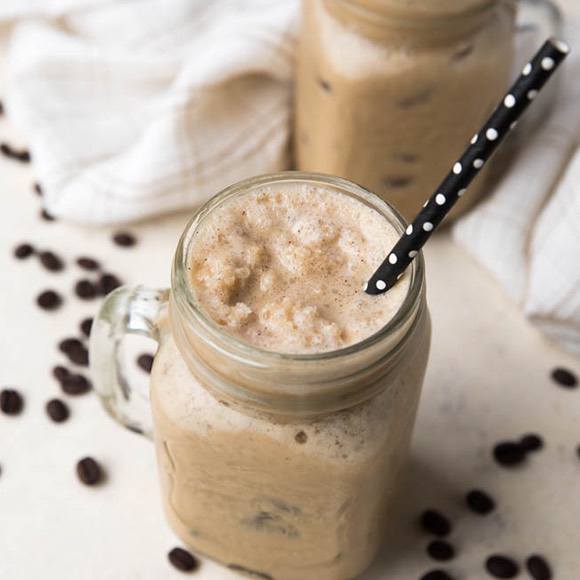 Iced Bulletproof Coffee (Sugar-Free Mom)
Here's a take on iced coffee that may soon become a staple for an afternoon pick-me-up. Brew up some extra coffee in the morning to use with this delicious recipe and you'll have just what you need to make it through your day with plenty of energy and a stable appetite.
Keto Crack Coffee (Forget Sugar Friday)
One sip of this keto coffee and we think you'll be hooked, hence the name of the recipe. The blend of almond milk and whipping cream provides such a unique twist while keeping it smooth and satisfying.
Hazelnut Keto Coffee Frappe (Low Carb Delish)
Here's a frappe recipe perfect for those warm summer days or when you want a cool beverage after a tough workout. The nut butter used as part of this recipe provides another source of healthy fat and enhances the hazelnut flavoring.
Bulletproof Coffee Keto Milkshake (Diabetes Strong)
If you ever start to miss your morning smoothie, be sure to give this milkshake recipe a try. This smooth and buttery milkshake will no doubt become your drink of choice when a hot beverage just won't do.
Keto Latte (Sweet As Honey)
If you try to avoid dairy or prefer Paleo-friendly options, you must give this latte recipe a try. This keto latte is dairy-free, Paleo-friendly, gluten-free, and vegan so it is sure to please even those with picky palates and preferences.
Keto Coffee Jelly (Fat for Weight Loss)
This recipe is definitely a nice twist for keto coffee given the gelatin used as part of this recipe. You'll also be giving your body a nice collagen boost while helping to balance your digestive enzymes and gut lining.
Keto Coffee FAQ
What is keto coffee?
Keto coffee is a fancy term for the combination of coffee with a healthy fat source, typically butter or coconut oil, though some individuals like to use egg yolks. Since oil and water (or coffee) don't mix, you'll just need a blender of some sort to whip the 2 ingredients together and fully combine. You can also add a natural sweetener, like stevia or monk fruit, collagen, and spices like cinnamon if you so choose.
Is keto coffee good for you?
Like most food choices, too much of any one thing isn't typically recommended, but keto coffee in moderation may be the ideal way to keep your energy up while keeping your hunger and cravings down. Your keto coffee consumption may promote weight loss by suppressing appetite if weight loss is your goal, but it also is dense in healthy fats, helping your body to stay in a state of ketosis.
How many times a day can I drink keto coffee?
It is probably best to limit your keto coffee consumption to 2 cups daily, and you could break that into two servings of one cup each if you'd prefer. You may find that eating more whole food sources rather than increasing your keto coffee consumption helps to keep your appetite and hunger in better control. On top of that, too much caffeine could definitely interfere with sleep and lead to less stable energy throughout the day.
What is the difference between keto coffee and regular coffee?
Regular black coffee lacks natural starches and sugars, and provides your body with a minimal amount of calories. Other than incorporating coffee for a source of caffeine, some like the taste of coffee most when combining it with a creamer containing unhealthy hydrogenated oils or sugars which provide mainly empty calories, both things that can zap your energy or knock you out of ketosis. Keto coffee is basically just regular coffee combined with keto-friendly fats, providing your body with a plethora of health benefits while helping to keep you in ketosis.
Can you drink keto coffee while fasting?
While the technical definition of fasting refers to the elimination of all calories, many Keto experts claim that the consumption of only fat while fasting will not interrupt autophagy, the cellular process of cleanup and repair that improves your health and cell regeneration. Like ketosis, using fats such as butter and coconut oil while "fasting" will keep your insulin levels low so you stay in fat burning mode and feel satisfied during your fast without kicking your digestive process into gear.
Does keto coffee help with weight loss?
Keto coffee may assist in weight loss by providing a reduction in appetite, leading to a natural reduction in calories, but weight loss isn't guaranteed as a result. If you are taking in more calories than your body needs through the addition of keto coffee, or kicking your body out of ketosis by adding in more starches and protein than required, weight loss most likely will be a challenge.
Does Starbucks have keto coffee?
You won't find keto coffee on the menu at Starbucks, but there are ways to order a keto-friendly drink from your local Starbucks by requesting a specific recipe for your drink from the barista. This article is a great resource if you want to have a guide for how to order at Starbucks while staying in compliance with the Keto diet.
FREE KETO RECIPES + 5-INGREDIENT KETO COOKBOOK

Make sure to sign up for free to get instant access to the 5-Ingredient Keto Cookbook, which includes my favorite 20+ keto recipes of all-time, all under 5 ingredients.