Keto Recipes
5-Minute Homemade Keto Pizza Sauce (Low Carb)
There are three key things necessary for a truly good pizza; the crust, the toppings, and the sauce. Here's how to make the best homemade (and low carb) keto pizza sauce from scratch in only 5 minutes.

How to Make Low Carb Keto Pizza Sauce
Combine the ingredients. Add the tomato paste, hot water, apple cider vinegar, olive oil, sweetener, grated Parmesan cheese, minced garlic cloves, dried oregano, dried basil, dried thyme, cayenne pepper, salt, and pepper in a small bowl and mix to combine. Use the best quality ingredients you can find for this because it will make a difference!
Refrigerate. You can either use the sauce immediately or transfer it into a jar to refrigerate until you're ready to use it.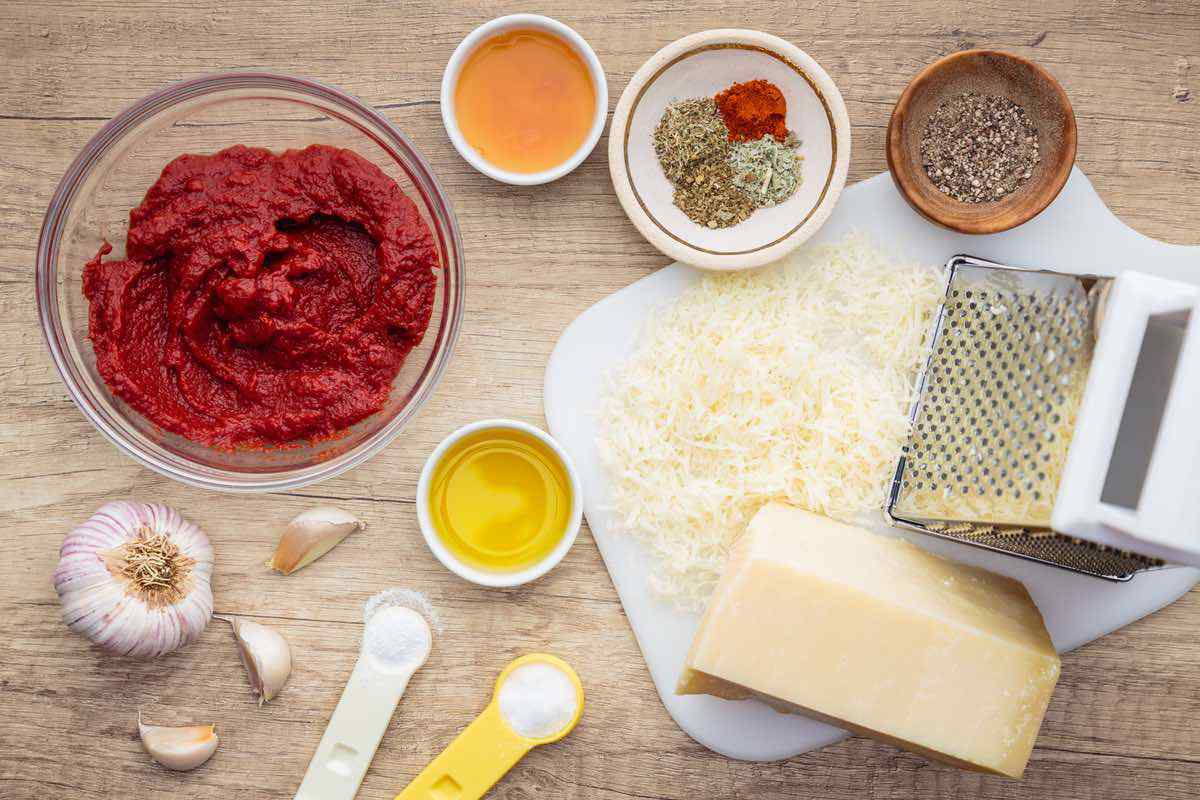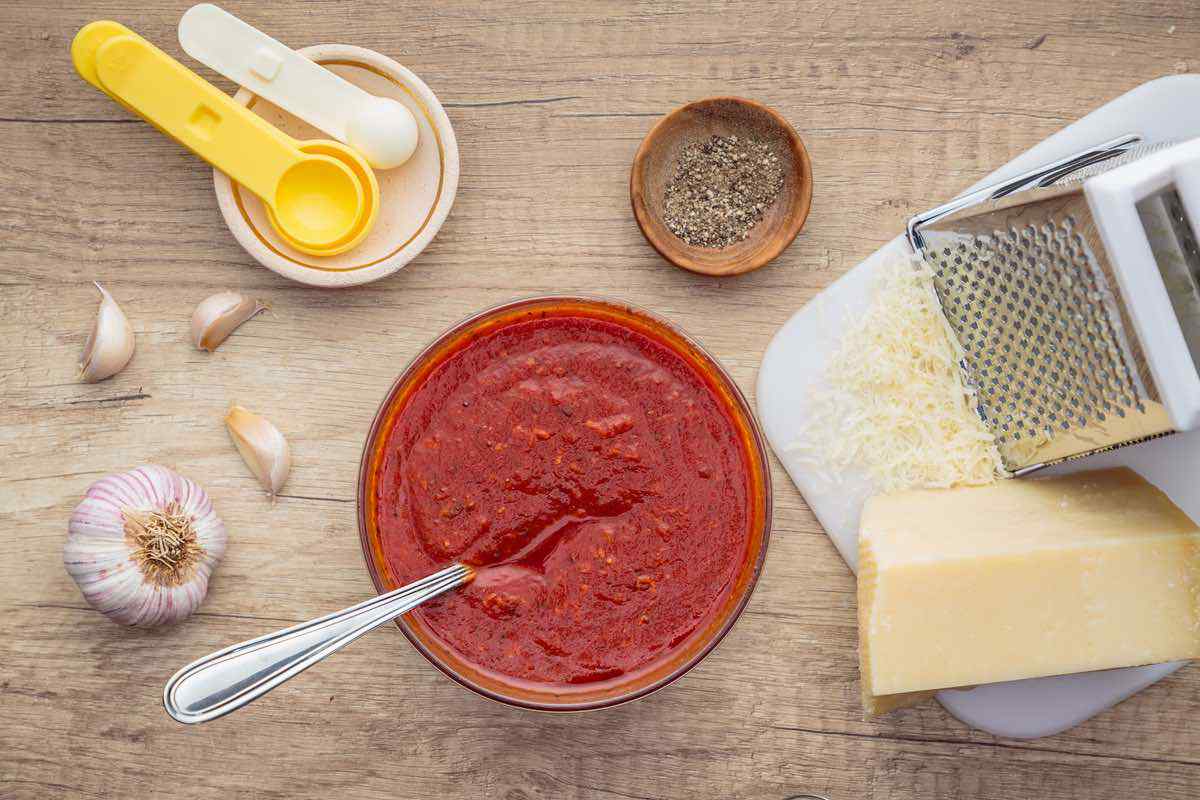 Can I Use Canned Keto-friendly Tomato Sauce Instead?
If you're trying to keep your homemade pizzas as low carb and keto-friendly as possible, then I really don't recommend using canned tomato sauces. They're usually full of hidden sugars, preservatives, and other harmful additives.
However, if you do find canned tomatoes with no sugar added, you can blend it with an immersion blender until smooth.
Canned tomato paste is different in that it usually only contains a dried out, thick tomato concentrate. It's also quite good for you, with studies finding it beneficial with helping to protect against cardiovascular disease. (1)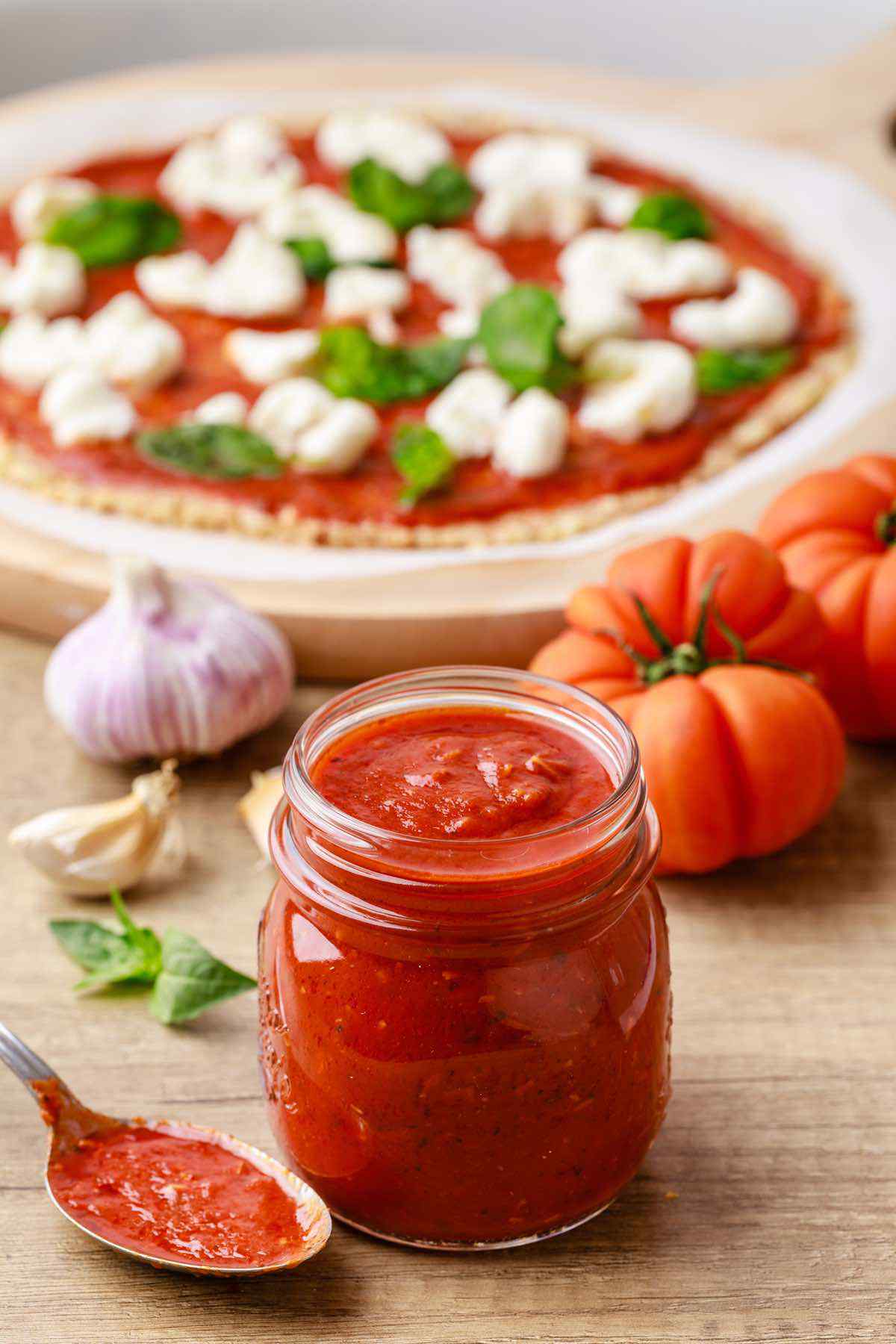 Is This Pizza Sauce Good For You?
This keto pizza sauce is loaded with low carb ingredients that provide great health benefits:
Rich in disease fighting antioxidants thanks to tomato paste (2)
Relieves high blood pressure and high cholesterol thanks to apple cider vinegar (3)
Reduced risk of heart disease and stroke thanks to olive oil (4)
Relieves chronic inflammation within the body thanks to garlic (5)
Rich in cancer fighting compounds thanks to mix of dried herbs (6)
Low carb and 100% keto friendly thanks to carefully selected combination of ingredients
What Are Some Good Keto Pizza Toppings To Pair with This Low Carb Sauce?
Some excellent low carb pizza toppings to use with this homemade classic style sauce are:
Mozzarella cheese with minced garlic
Pepperoni, bacon and ham, Italian sausage
Onion, black olives, green bell peppers
Mushrooms and sliced tomatoes
How Long Does Keto Pizza Sauce Last in the Refrigerator?
This 5-minute keto pizza sauce will stay good in the fridge for up to one week as long as you keep it stored inside of a jar or some type of airtight container.
If you want your pizza sauce to last for even longer than that, you can safely freeze it for up to 6 months.
More Good Keto Pizza Recipes
Print Recipe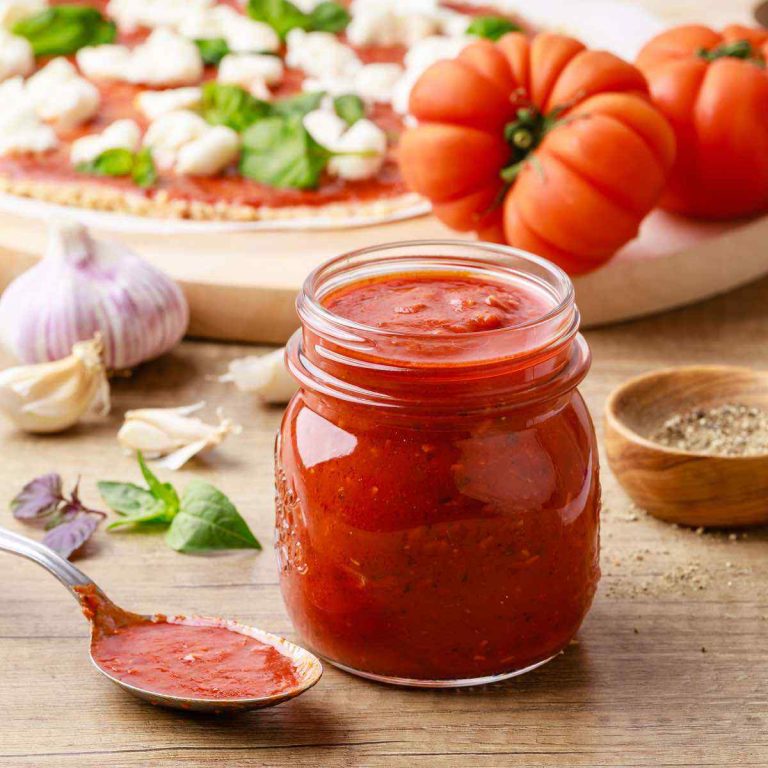 5-Minute Homemade Keto Pizza Sauce
Author: ketopots.com
Prep Time:

5 minutes

Total Time:

5 minutes

Yield:

2 cups

1

x
Scale
6 oz tomato paste
1 cup hot water
2 tbsp apple cider vinegar
2 tbsp olive oil
1 tsp granulated Stevia sweetener or to taste
2 tbsp grated Parmesan
3 cloves garlic, minced
½ tsp dried oregano
½ tsp dried basil
½ tsp dried thyme
¼ tsp cayenne pepper
½ tsp pepper
salt to taste
Place all the ingredients in a small bowl and mix to combine.
Use immediately or store in a jar and refrigerate until ready to use.
The sauce will last a week in the refrigerator.
FREE KETO RECIPES + 5-INGREDIENT KETO COOKBOOK

Make sure to sign up for free to get instant access to the 5-Ingredient Keto Cookbook, which includes my favorite 20+ keto recipes of all-time, all under 5 ingredients.